His riding style seems effortless, like he was born on a mountain bike, but Lars Sternberg's life in mountain biking happened almost by accident.
Sternberg's start with bikes came through tinkering with the things, but at age 12 he began BMX racing and rose quickly through its ranks. That was 1989, just a few short years before the sport adopted clipless pedals.
By the mid- to late-90s, clipless pedals were solidly complementing the sort of meathead, muscle-bound body style, and guys with lots of straight-line speed were dominating the sport. But many of them were sketchy and lacking in finesse.
Lars, then a diehard disciple of the flat pedal, and whose physique much more closely resembles that of an cross-country pro than something you'd label 'meathead,' could still get it done in turns and rhythm sections.
He saw the writing on the wall. In 1998, he marked a period after his AA Pro BMX career, went to automotive school and eventually became a technician in a Seattle Mercedes Benz dealership.
Like anyone bitten by the bike-bug hard enough to become a pro, a permanent departure for Lars from the sport was impossible. Mountain bikes were everywhere, but the garden-variety rides of the day – with their long stems and high seatposts – looked downright atrocious to the former BMXer.
"That's like blasphemy, riding a mountain bike," he thought.
But then he caught a glimpse of a video of a 4X event and his view of mountain bikes changed.
"I saw little bikes with short stems," he says. "And it clicked for me. I've got to do this."
In 2003, less than two years after beginning work as a Mercedes wrench, Lars quit his job at the dealership and moved into a buddy's closet so that he could focus on mountain biking.
Sternberg moved to Bellingham, Washington, where in 2005 he met Simon Lawton, whom he credits with exposing him to a bigger and more diverse world of racing.
The coaching Lars did with Lawton was also a catalyst for reevaluating and honing his own fundamental skill set – and is perhaps one reason why he seems to be both a scholar and critic of riding styles and techniques. He says he can see fundamental flaws with even the technique of riders at the professional level.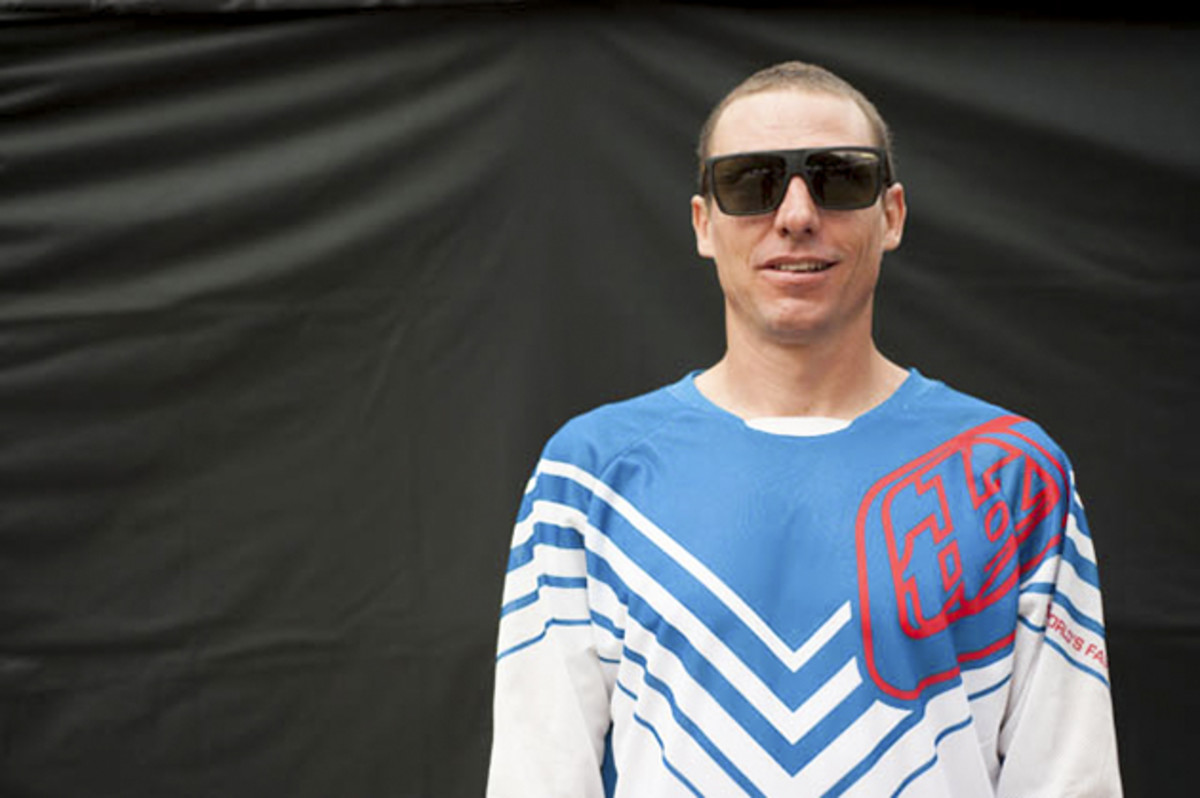 In 2008, without a bike sponsor, Lars was clued in to Transition Bicycle Company's TR450 project. He already knew the Transition guys and the bike made sense, so he hit them up for a proper sponsorship, complete with salary. Transition offered him a job instead.
Though he now holds the title of 'Product Specialist,' Lars was originally brought on to put together Transition's downhill program, which included riders Jill Kintner and Bryn Atkinson.
"It's a good home for me," he says.
He describes the Transition crew as being an extremely tight-knit group, who all live close to each other, and who spend a lot of time together both in and out of the office.
Hot on the heels of Atkinson's massive crash that resulted in a broken femur in 2011, Sternberg broke his ankle. Rehab aboard his trail bike and then an introduction to Super D via an event in Oakridge, Oregon, seems to have led him toward the enduro world.
Though it's anyone's guess as to where Lars Sternberg is at the moment you read this, I caught up with him at Trestle Bike Park in Winter Park, Colorado, the site of the fifth round in the 2014 Enduro World Series.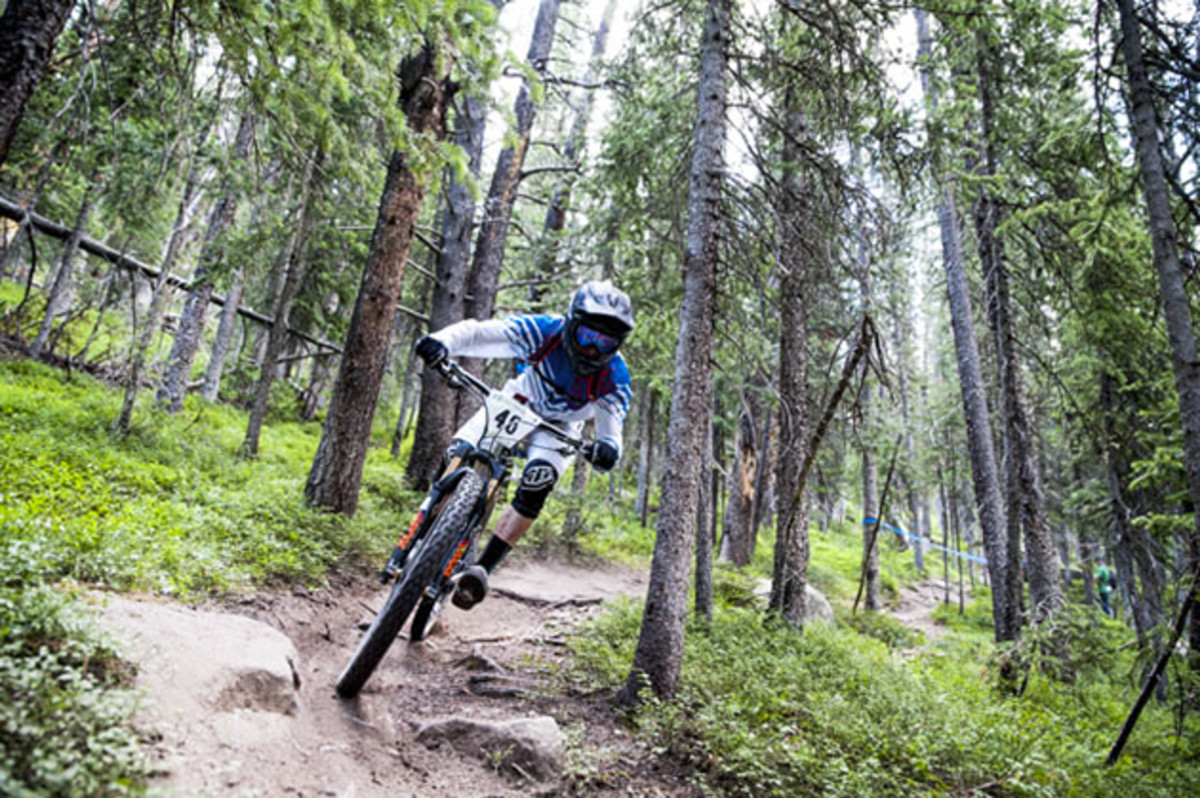 After the day's racing was over and recon runs for the next stages had been completed, we sat down for a beverage and a chat, both trying to ignore the fact that for the entire interview, Coldplay blared out of some nearby speakers.
Watching Sternberg ride, it is clear that this guy is always just having fun. Blowing a rear tire almost immediately into his Stage 7 (final) run, Lars said the hell with it and shredded the course as fast as he could with zero rear-wheel traction.
Though he had to refrain from displaying an abundance of style on the course's big step-downs, the sound of a flat and loose rear tire rubbing on his frame and his rim making contact with the ground was entertaining enough for the crowd of spectators and photographers on scene.
At the line, Lars' flat-tire time was good enough for a 112th-place stage finish, which meant he wasn't last and still managed a top speed of nearly 34 miles per hour. Try that at home.
Talking with him, it's obvious that Lars takes every day on the bike as it comes. When asked to name or describe his favorite trail, he said he likes them all — that they all offer different challenges.
With his desire and drive to constantly critique himself, and an ability to roll with the punches on any type of terrain, I have no doubt that Lars Sternberg will continue getting better. And, most importantly, he'll just keep having fun.
Below is a riding-tips video starring Sternberg, "Lars'N'Bars – Ep. 1."
Lars N' Bars Episode 1 from Transition Bikes on Vimeo.
More Where Are They Now?:
Where Are They Now? Peter Sagen
Where Are They Now? Duncan Riffle