Photos: Sam McMain
The world of high-end hardtail XC bikes is in transition. Full-suspension rigs have rapidly become not only lighter, but also more efficient over almost any surface other than pavement. Factor in the increasingly technical nature of World Cup XC tracks and you start to see that these are hard times for hardtails. So how does a brand distinguish its new hardtail race machine when nearly every mountain bike manufacturer is making one? More to the point, how does a brand get people to buy its hardtail when most riders using sound reasoning will conclude that a full-suspension rig is the faster choice in most cases? If you're Trek, you make a hardtail that's…not quite a hardtail.

Trek claims that the Procaliber SL (super light) is 30 percent more vertically compliant in the rear end than the Superfly that it replaces. That compliance is achieved by way of a decoupler at the junction of the seat tube and seatstays. This 'IsoSpeed' decoupler, originally developed for Trek's Domane endurance road bike, allows the seat tube to pivot and flex independent of the chainstays. Trek is careful to refer to this as 'compliance' as opposed to 'travel,' but conceded that the rear end could flex up to 11 millimeters (as measured from seat to rear axle). Since there's no adjustment for the decoupler, the amount of flex any one rider might experience depends on his or her weight and riding variables.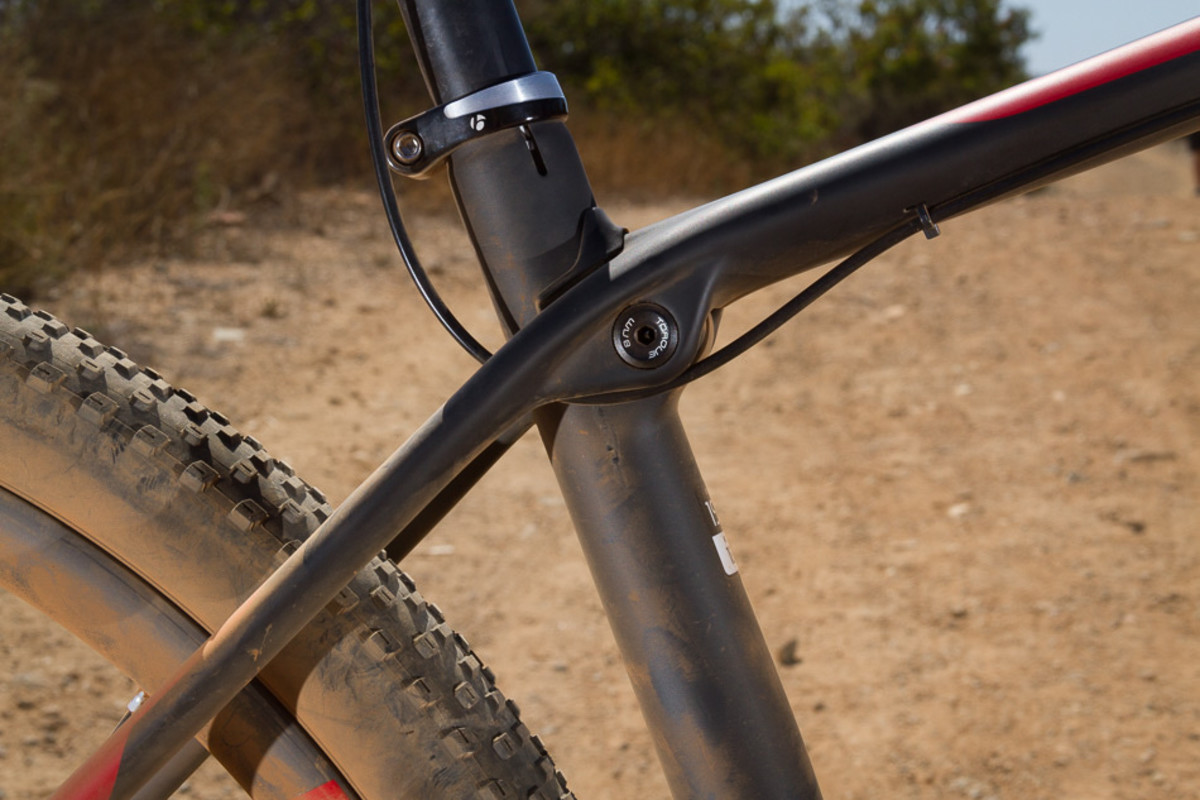 Trek's pro riders felt that the added compliance of the Procaliber frame was well worth the .22-pound weight penalty it adds over the Superfly, and after riding the bike we would have to agree. The added compliance was most noticeable to our testers when riding over repetitive small bumps. In particular, it took the buzz off of gravelly bits very well. It wasn't noticed over larger hits, where the Procaliber still feels very much like a hardtail, but the rear compliance will definitely make a difference over the long term, keeping riders fresher than they might expect to be on a bike with a fully rigid rear end. There wasn't any noticeable decrease in pedaling efficiency from the decoupler when it came time to lay down the power, and the lightweight Procaliber surges forward as you would expect from a top-spec hardtail. While the new bike certainly doesn't have the uphill traction of a full-suspension rig, we did feel that grip on technical climbs was improved by the flex from the IsoSpeed decoupler.
Descending was a pinball-type affair, with the bike exhibiting the usual behavior of a lightweight hardtail, its surgical steering forcing our testers to stay 100-percent focused on finding the right line and staying balanced on the bike. With a 100-mil fork and a headtube angle perched at 69.5 degrees, the Procaliber may be slacker than the XC hardtails of yesteryear, but this bike still feels like a precision tool that will be best utilized by riders who can back up their fitness with top-notch handling skills. The suppleness in the rear end doesn't make it any more forgiving of mistakes, and, in true hardtail fashion, it's quick to bite you in the ass if you steer it onto the wrong line. The Procaliber's descending prowess was limited by the Shimano XTR Race brakes, which didn't seem to have a confidence-inspiring amount of power on tap when it came time to cut speed into a corner.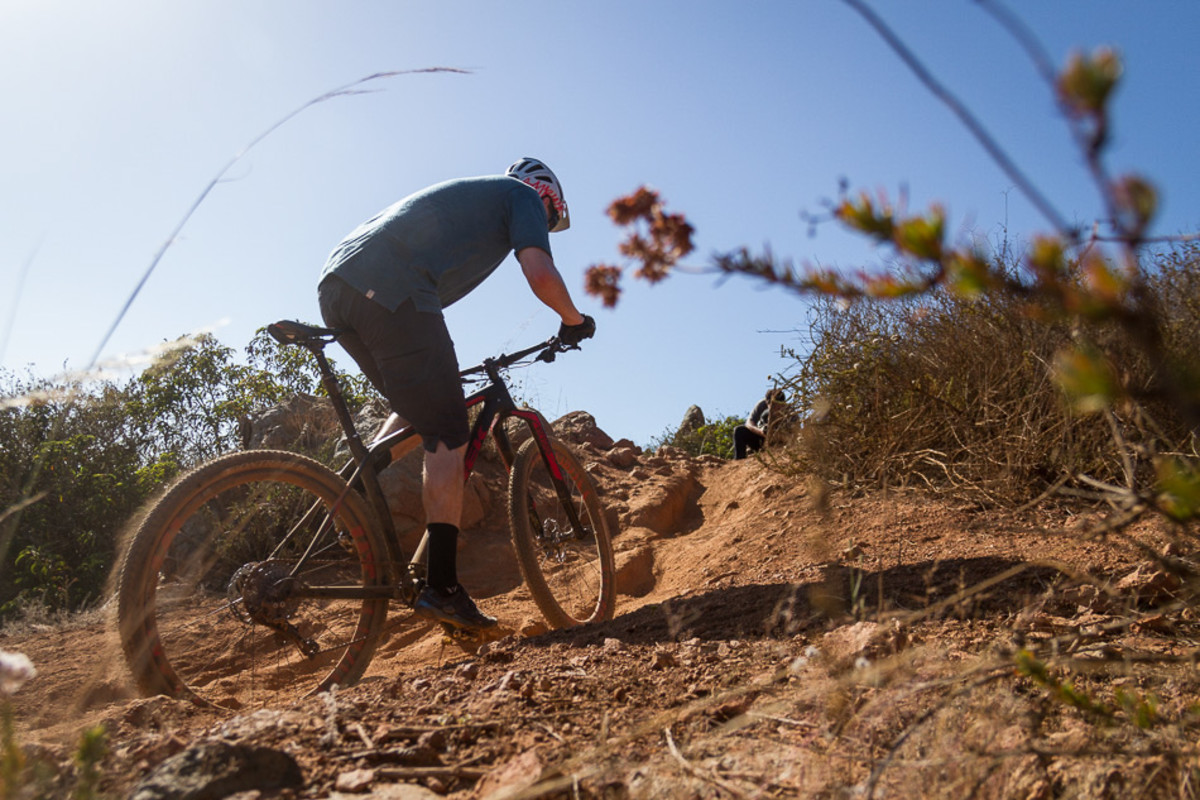 Trek Procaliber SL Details:
Wheels: 29", 15.5" size gets 27.5
Travel: 100mm front, up to 11mm compliance in the rear
Frame weight: 1012g (17.5")
Pricing: 9.9 SL: $8400 (tested); 9.8 SL: $4730; 9.7 SL: $3680 Frameset: $2630
Geometry (click to enlarge):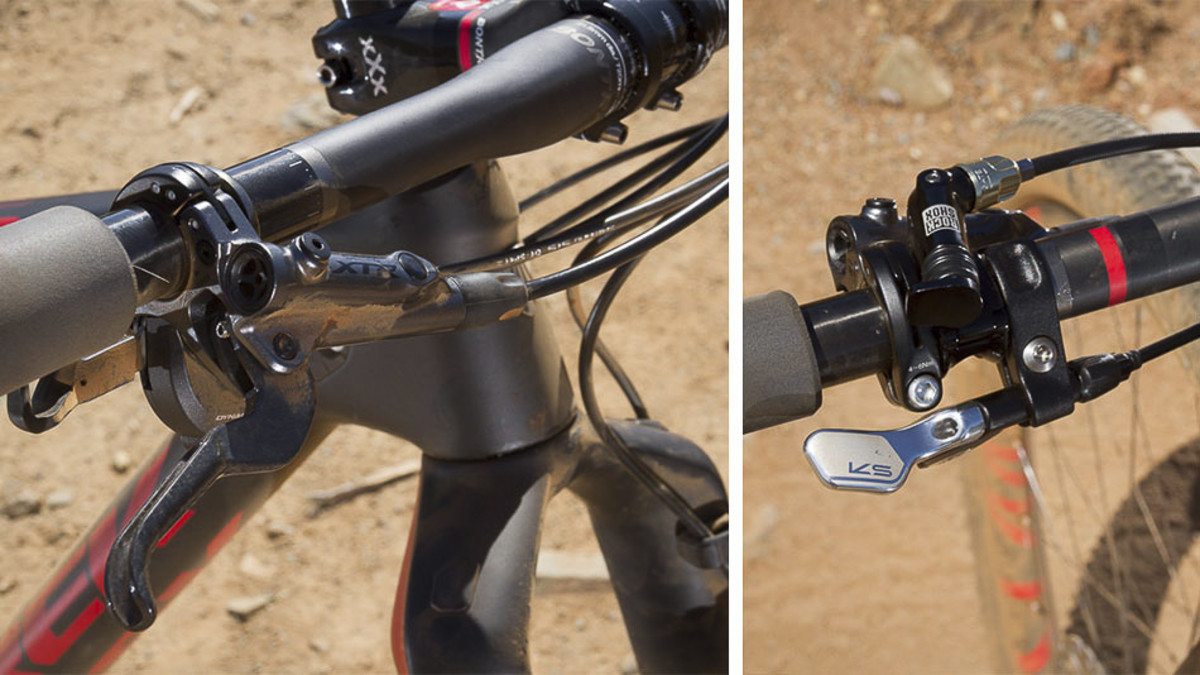 The Procaliber SL 9.9 is the top-end bike in the current Procaliber line, and it comes with a price tag of $8,400, with which you could alternatively buy a really nice, lightweight full-suspension XC race bike. So who's the Procaliber SL 9.9 for? Well, it's tough to imagine anyone buying it other than top-level XC racers and rich dudes who really want to ride on pavement and dirt roads but think that they need a bit of cushion for their retired bones. But the people who would really do well to own this bike are XC racers who ride on courses that are mostly dirt road, gravel doubletrack or super-buff singletrack. Anything more technical and we'd wager that a lightweight full-suspension bike–such as Trek's recently launched Top Fuel–will be faster and more efficient. Of course, some riders are just sold on hardtail efficiency, and those folks would do well to check out the Procaliber SL 9.8, which comes with a Rockshox SID fork, a SRAM 11-speed drivetrain and aluminum DT Swiss wheels for about half the price.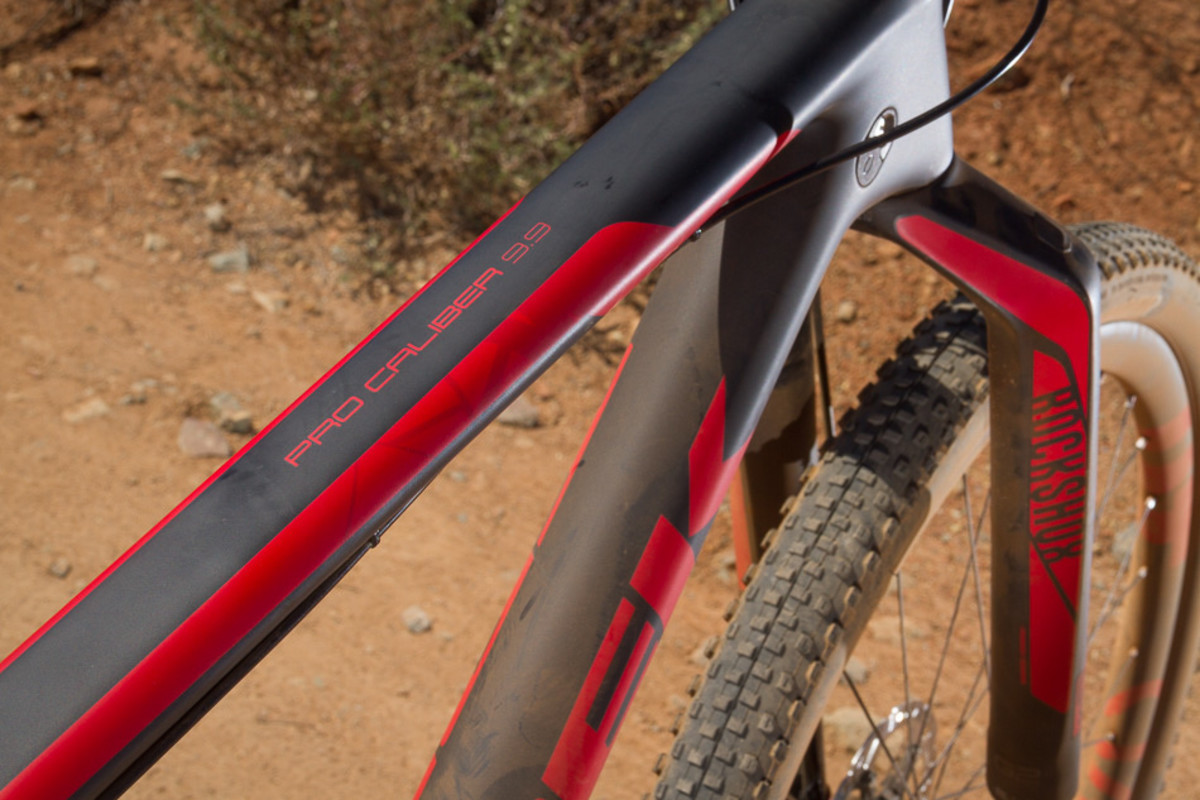 Related:
2016 Trek Fuel EX 29 – Roundtable Reel