From Claudio Caluori/Velosolutions:
Photos by Peter Rauch
New York City has the first Velosolutions asphalt pump track in North America and it's already been painted by artist Jon Burgerman.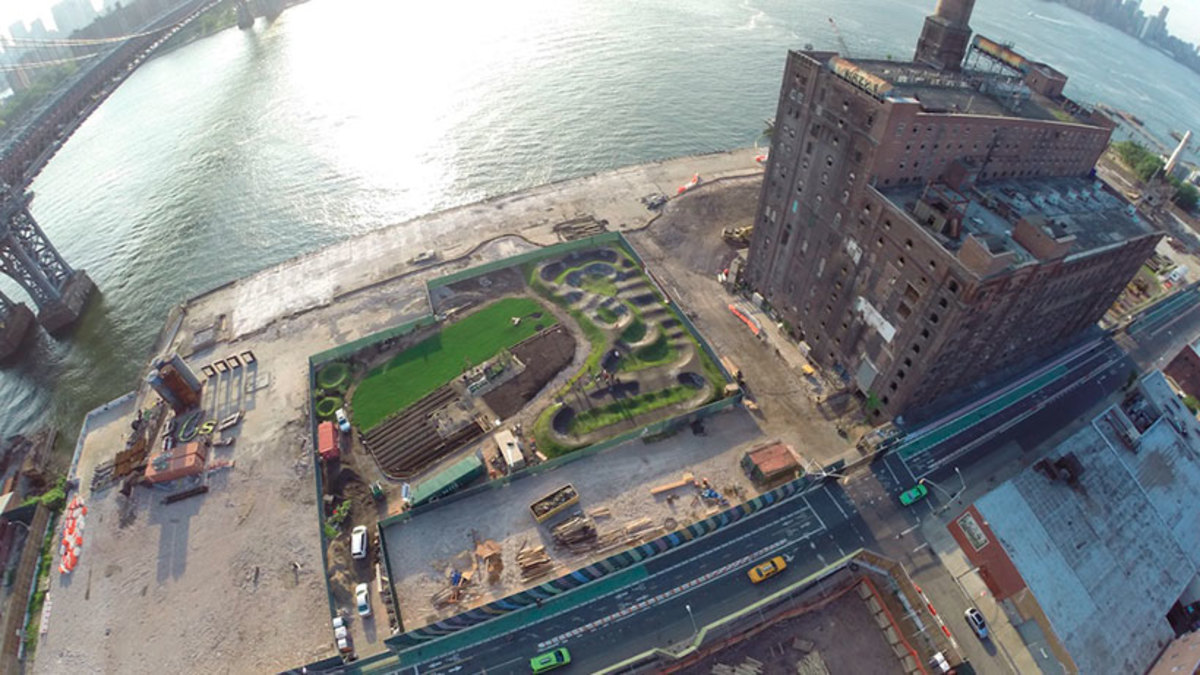 When we received the email from Christopher from NYCMTB, we thought: "Wow, how cool would it be to build a pump track in New York City!?" When he showed us pictures, we thought: "Is this really true?" When we went to see the site, we just didn't know what to think anymore, but we knew, we had to build this pump track no matter what.
NYCMTB and the Brooklyn Farms were given a piece of land right by the waterfront, next to the Williamsburg Bridge and the Domino Sugar Factory. While the Brooklyn Farms are going to grow their own vegetables and enjoy one of the only green spaces in Brooklyn, Brooklyn Bike Park is going to run the Velosolutions Pump Track together with NYCMTB and Skateboard Supercross (SBSX).
When we were building the pump track, we had to stop the machines once in a while and look at the view, then pinch ourselves to see if we're dreaming or if this was real. The construction was very tough, as the heat in New York City was a lot higher than we expected.
It was a good thing that we had pro riders Adrien Loron and Xavier Pasamonte going hard to make it happen. Artist Jon Burgerman came in and made the dream of the first painted Velosolutions pump track reality!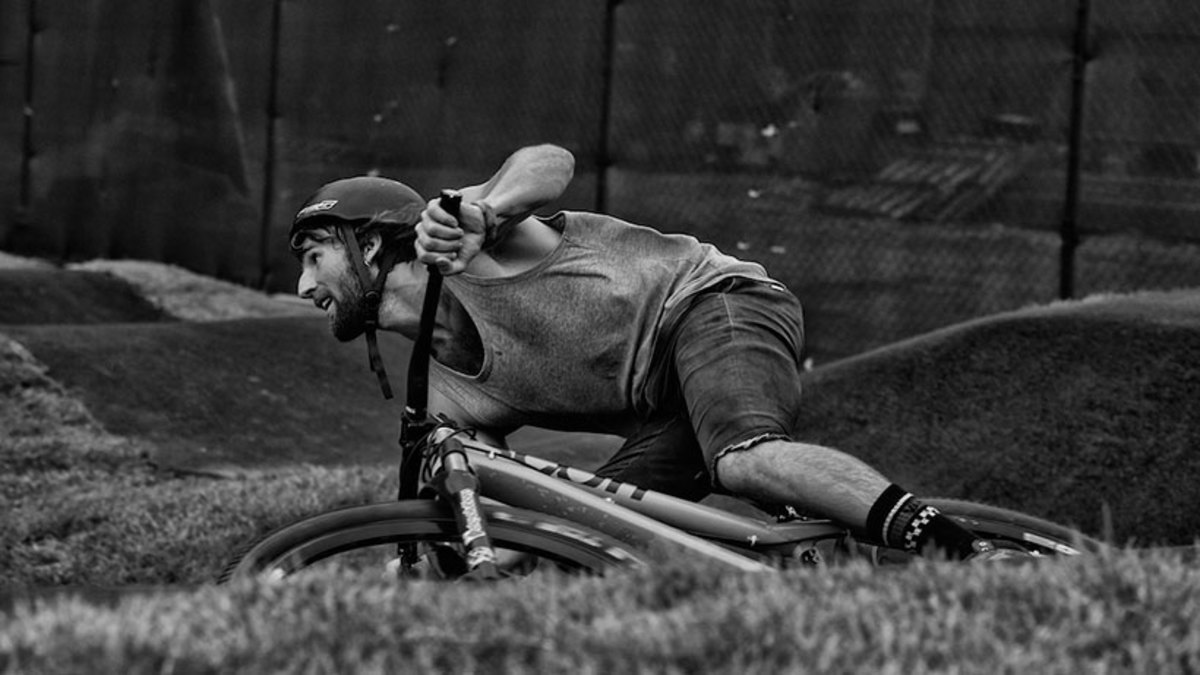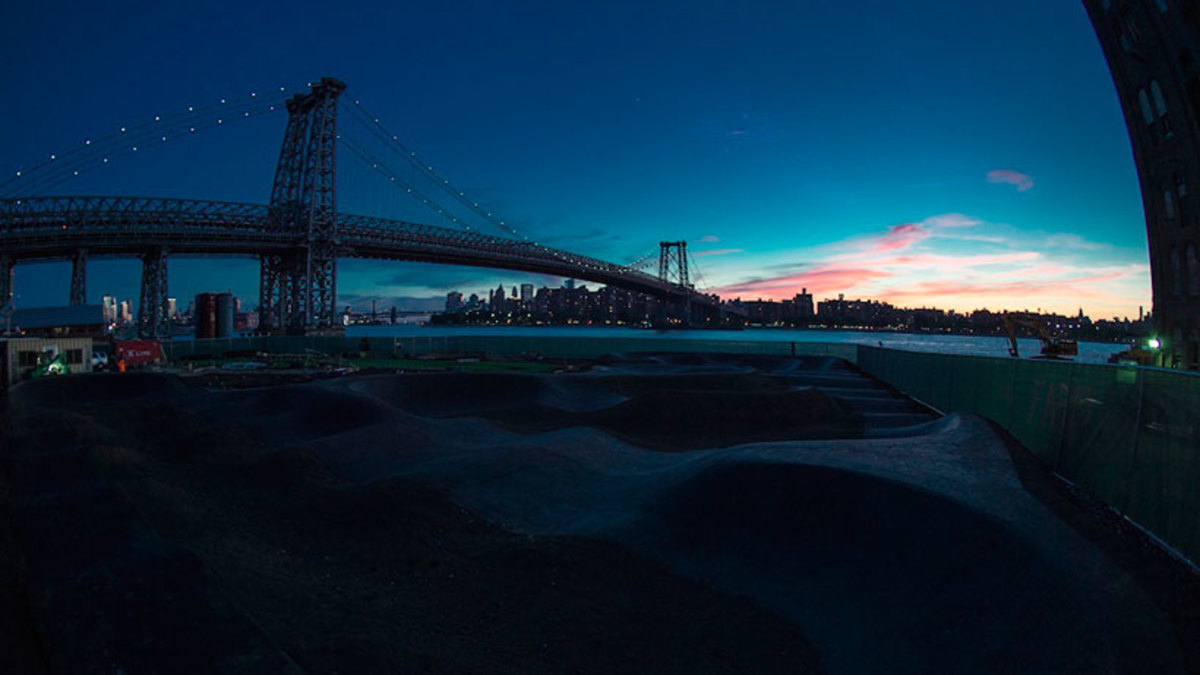 Sometimes, when I sat on the track after work, looking at Manhattan on the other side of the East River, I couldn't hide my tears of joy.
The Velosolutions Brooklyn Bike Park is located at Kent Avenue, by the waterfront, between the Williamsburg Bridge and the Domino Sugar Factory. More information about the opening hours, bike rentals and events on brooklynbikepark.org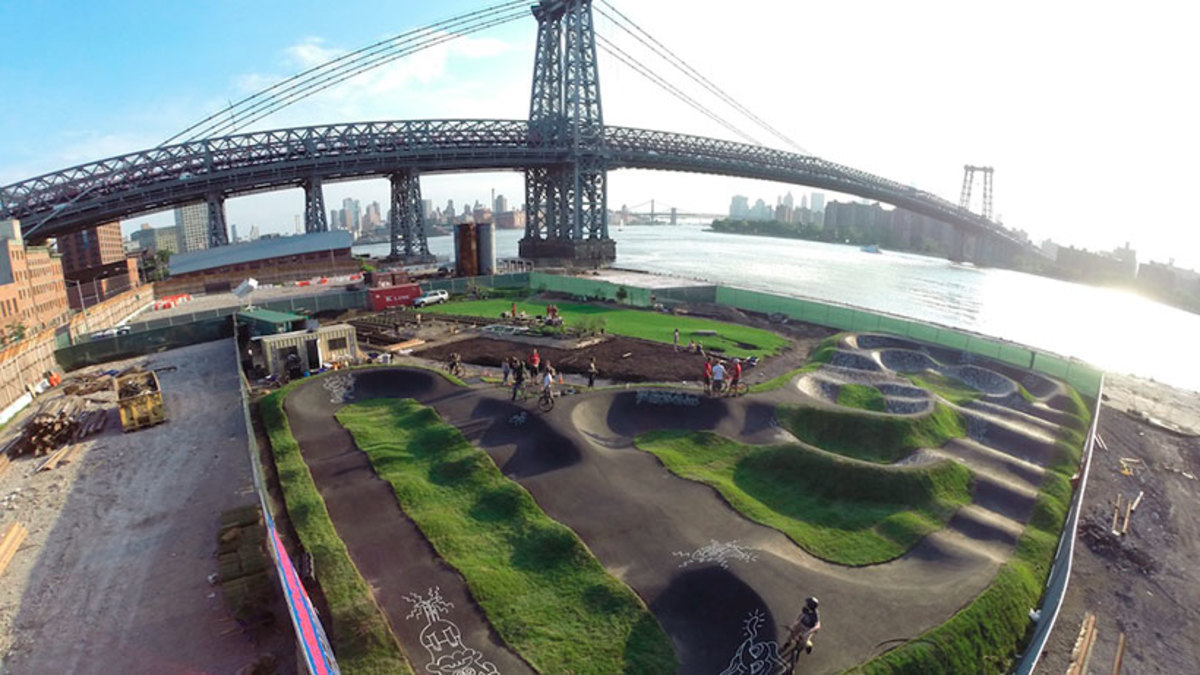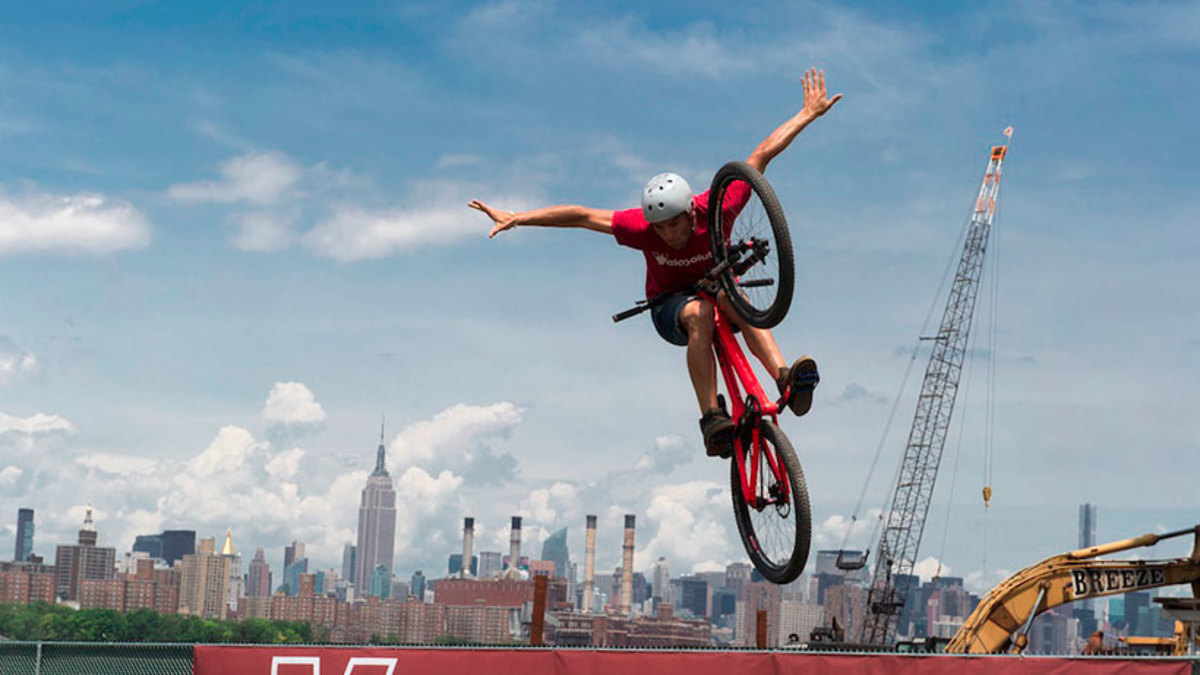 With this project, Velosolutions officially announces its USA-partner. Velosolutions USA is based in Florida and can be contacted through www.velosolutions.ch We are looking forward to providing more pump tracks to the kids in the USA!
We wish Brooklyn and New York City a lot of fun with the first Velosolutions Pump Track and thanks to all the people involved in this unforgettable experience! Ride on! The Velosolutions Brooklyn Bike Park will also be home to a Skateboard Supercross Academy.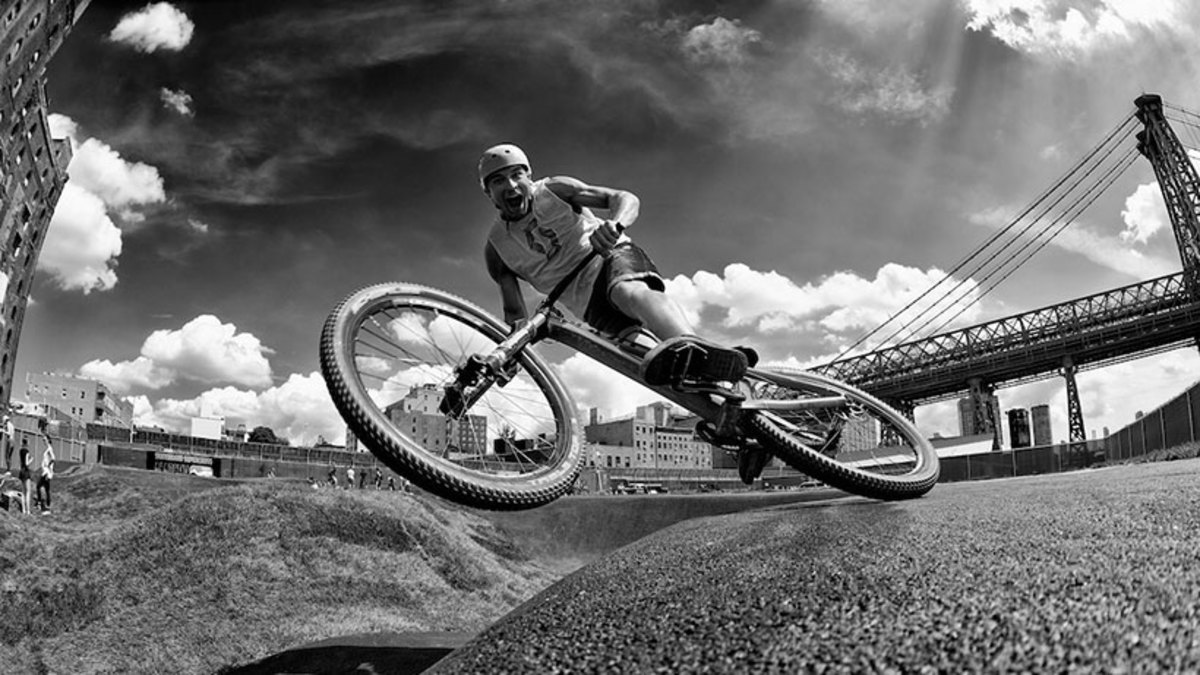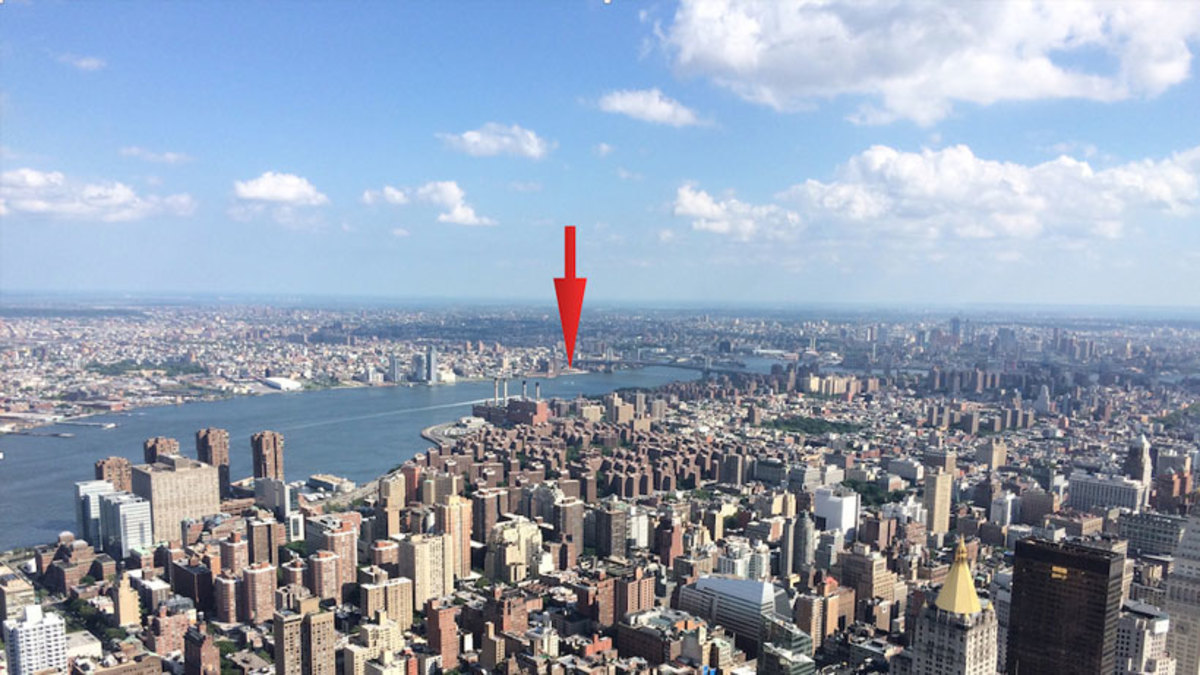 Related:
Paving a Pumptrack in Thailand