Photos by Lee Stockwell
From Fox:
Taking to the Southern California mountains this summer, the Fox MTB team has been having plenty of fun at Snow Summit's bike park. Holed up in the "Big Bear Manor" for the week, the house is an opportunity to get the global team together for some riding and filming in the park, as well as feed the Fox design team with real-time input on the latest gear and equipment.
"I thought it would be cool to have a house in Big Bear close to Snow Summit for our global athletes to use for the summer. We've been doing product testing and will be working on some video edits," says Fox MTB's Mike Redding. "The idea came from our surf team house on the North Shore."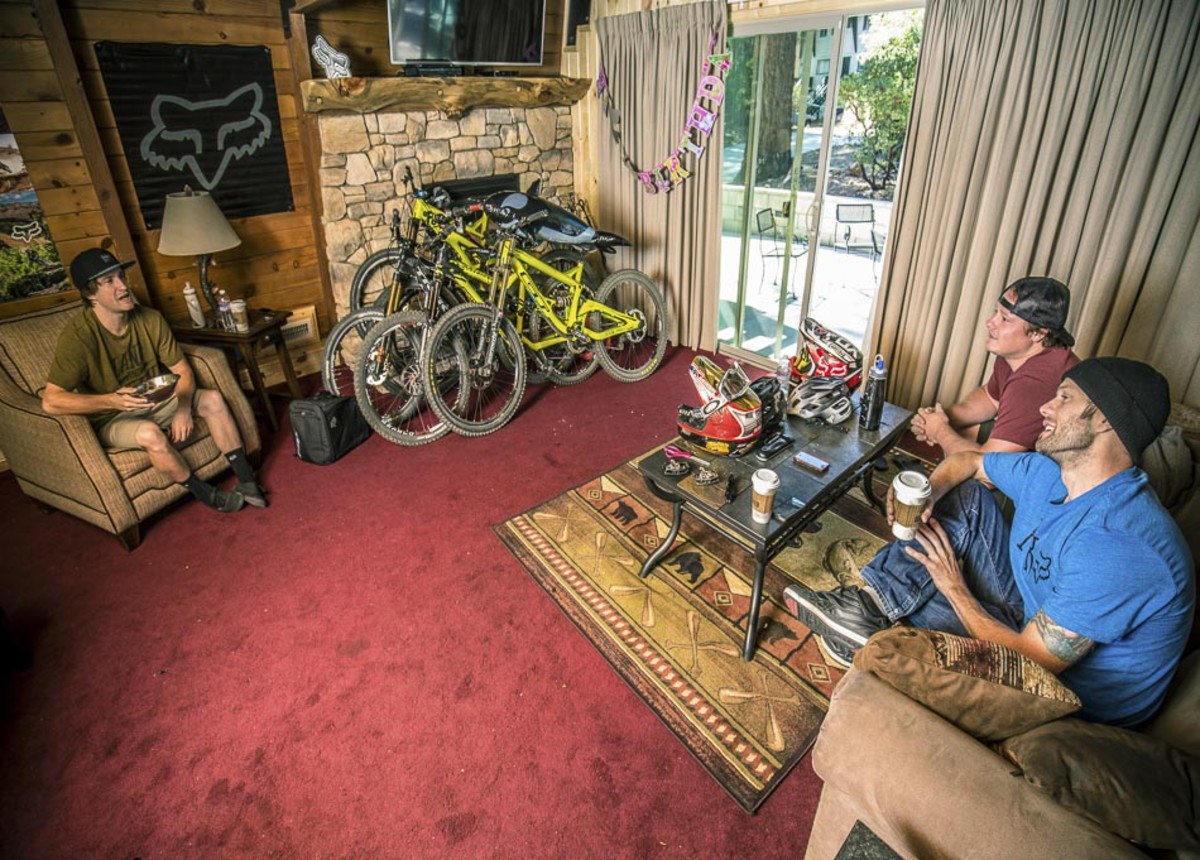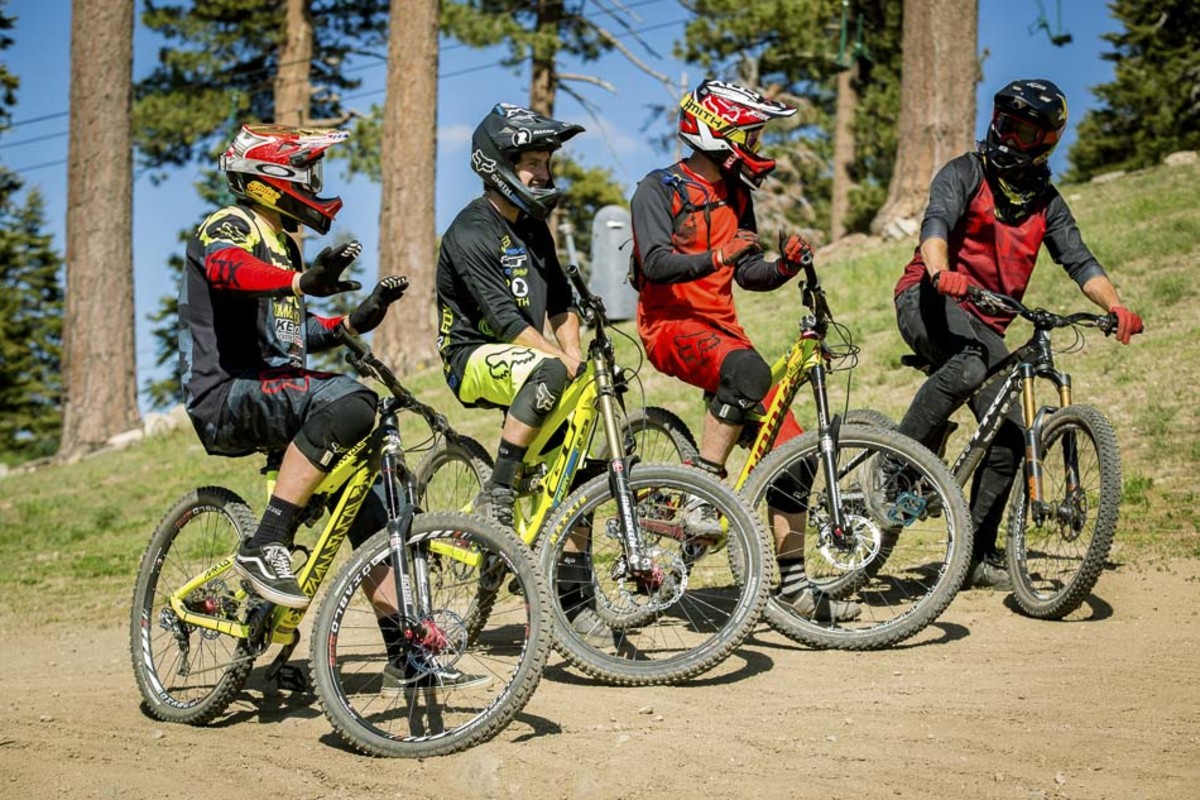 Fox has also signed on as a title sponsor for the 2015 Snow Summit summer season. And Fox Europe also has a house in Morzine at Rude Lodge for the summer. Snow Summit is Southern California's only lift-served bike park featuring trails such as Miracle Mile, Party Wave and Westridge, and the green trail that is now open.