Here's Sh*tbike Challenge, Part III–straight from our July 2008 issue. Don't miss Parts I, II and III.
---
Maybe it was a lack of disc brakes, or a lack of clearance between my crotch and the suspension beam. But most likely, it was a lack of respect for the Sh*tbike that left me balled up on the side of a trail, a medic pawing at my appendages.
The weekend began on a higher note. I rolled into the Keyesville Classic on a Friday afternoon, Sh*tbike in tow, ready to compete in the vintage downhill class. Not two minutes after arriving, the bike was spotted by a female rider. "Is that the bike? Is that the Sh*tbike?" she asked anxiously. When I confirmed that it was the Softride, she jumped on for a quick spin. "Check this out, it's the SBC," she yelled to her friends.
I left the lot and took a few practice runs down the Snake Pit DH course, one of two courses that would be used the following day. After the first run, the rear derailleur blew, and by the third the old SID fork was oozing oil and had lost all rebound damping. A rigid fork would have been safer.
Still, on the first run, I nearly passed the rider ahead of me. People took notice. "That's the Softride. We heard about you," someone yelled as I pushed the bike up for the second run. Then at the top, the vintage guys decided I should go first. "I don't want to get in the way," Eric Rumpf said, clutching his vintage Ritchey frame.
The Softride had become a cult icon, and I was basking in this glory. I was proud to ride the Sh*tbike.
Pride, as we know, is a deadly sin. I sped from the start line, down the first steep pitch and over a small rock gap on the pro line. The bike felt like a bag of sand in the air, the front wheel diving straight into the ground, but I rode away smoothly and cheers from the crowd propelled me toward the toughest section of course.
The SBC and I sailed through the tight, rock-lined chute, into the final technical turn. But that's where the Softride and I parted ways. Her front wheel rode high on a rocky corner and shot into the air; I landed on my back a few feet below.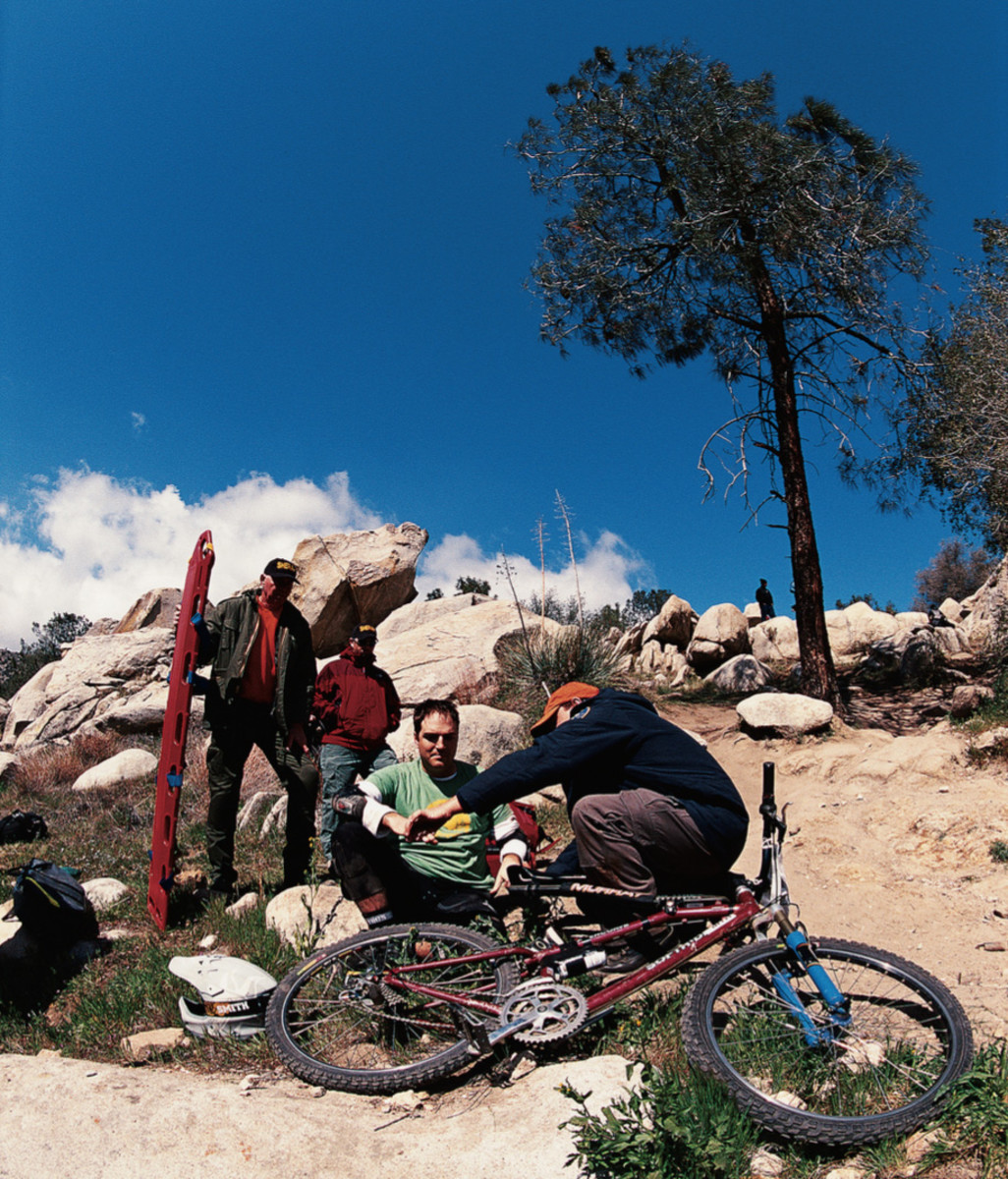 Two downhillers passed as medics checked my vitals. By the time I climbed back on the bike, the race was over and crowds were walking down the course. I didn't even earn a finishing time. According to the Keyesville Classic race results, the Sh*tbike never existed. But for a few brief hours, she was the center of the cycling universe.