Photos by Anthony Smith
Words by Brice Minnigh
The Official Oceania Whip-Off Championships went off on Wednesday at Crankworx in Rotorua, New Zealand, bringing out every ounce of rowdiness in riders and spectators alike. The masters of sideways brought their A-game, and ultimately Ryan 'R-Dog' Howard was crowned the undisputed champion. Connor Fearon and Stoppie Sultan Bernard Kerr followed in second and third. Casey Brown whipped her way to the women's win. Check out the action in the photos below and stay tuned for more coverage from Rotorua, right here on bikemag.com.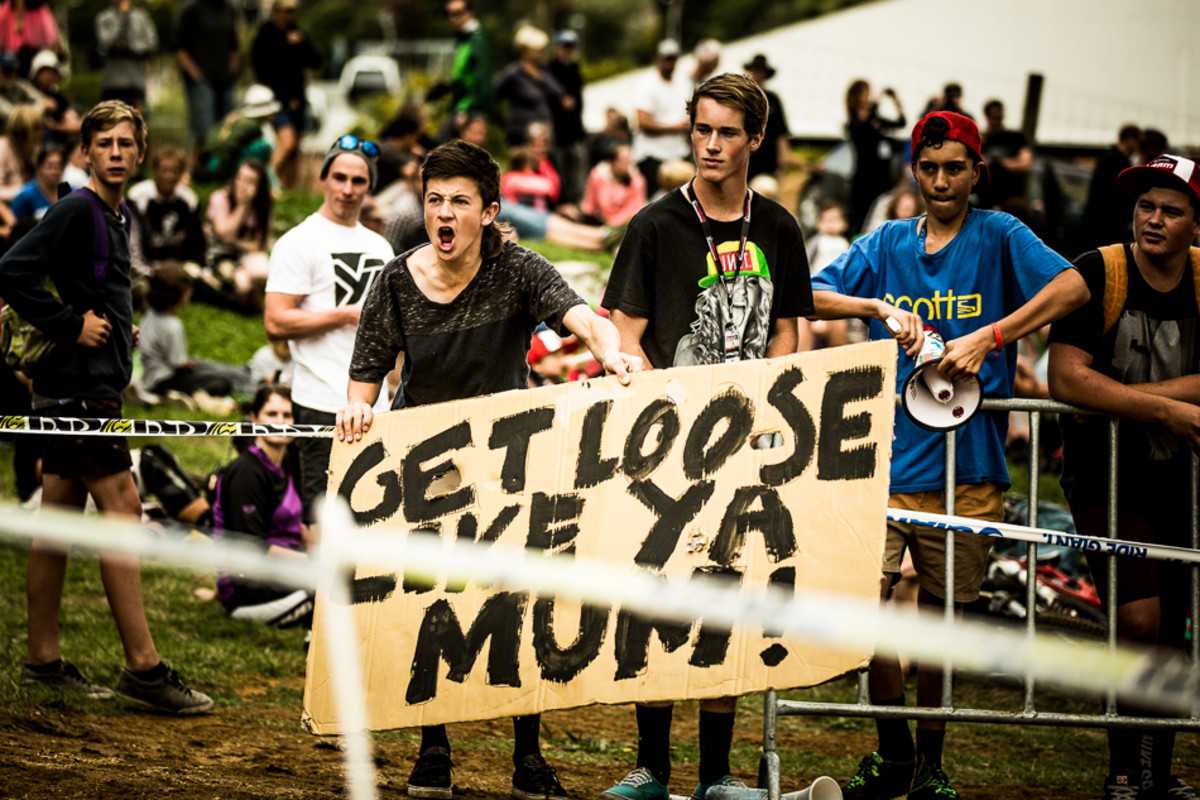 The Oceania Whip-Off Champs might be in a different hemisphere, but the fans in New Zealand are just as rowdy as their counterparts in Canada.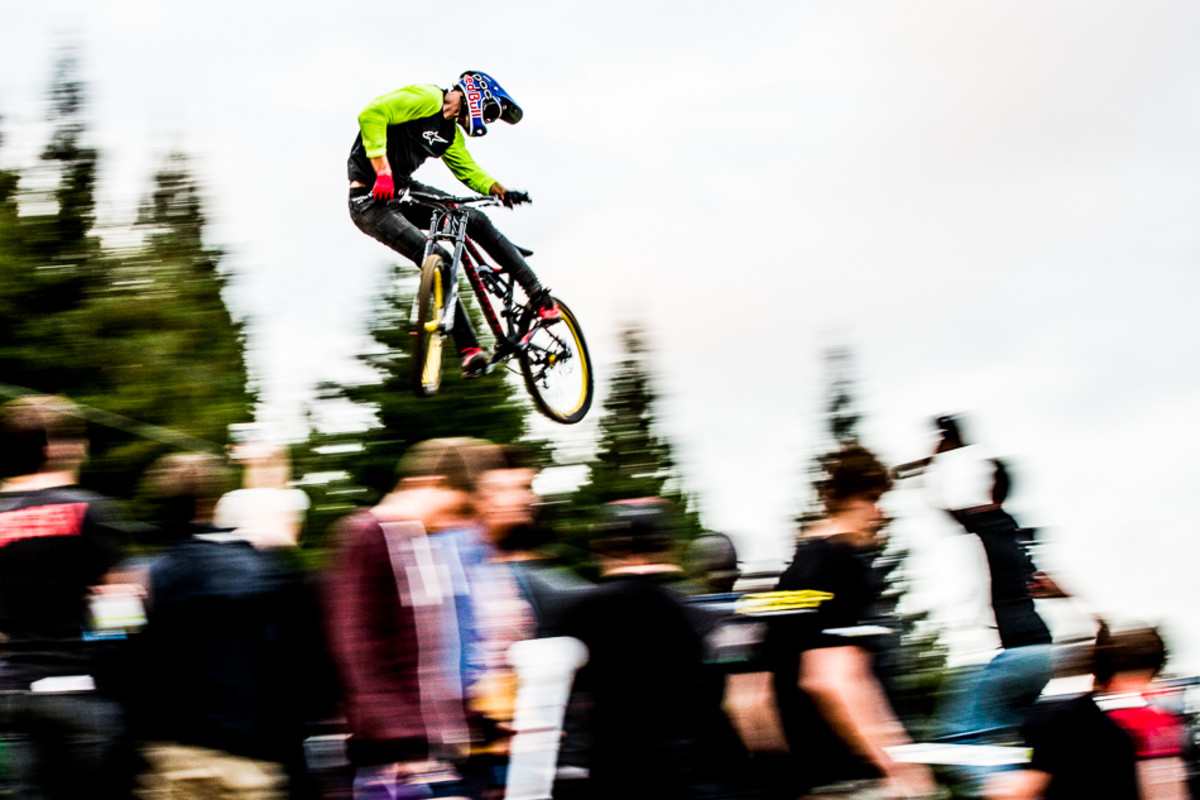 After being sidelined by injuries for much of the past two years, Martin Soderstrom seemed back to his old tricks, throwing much of his signature style into the mix.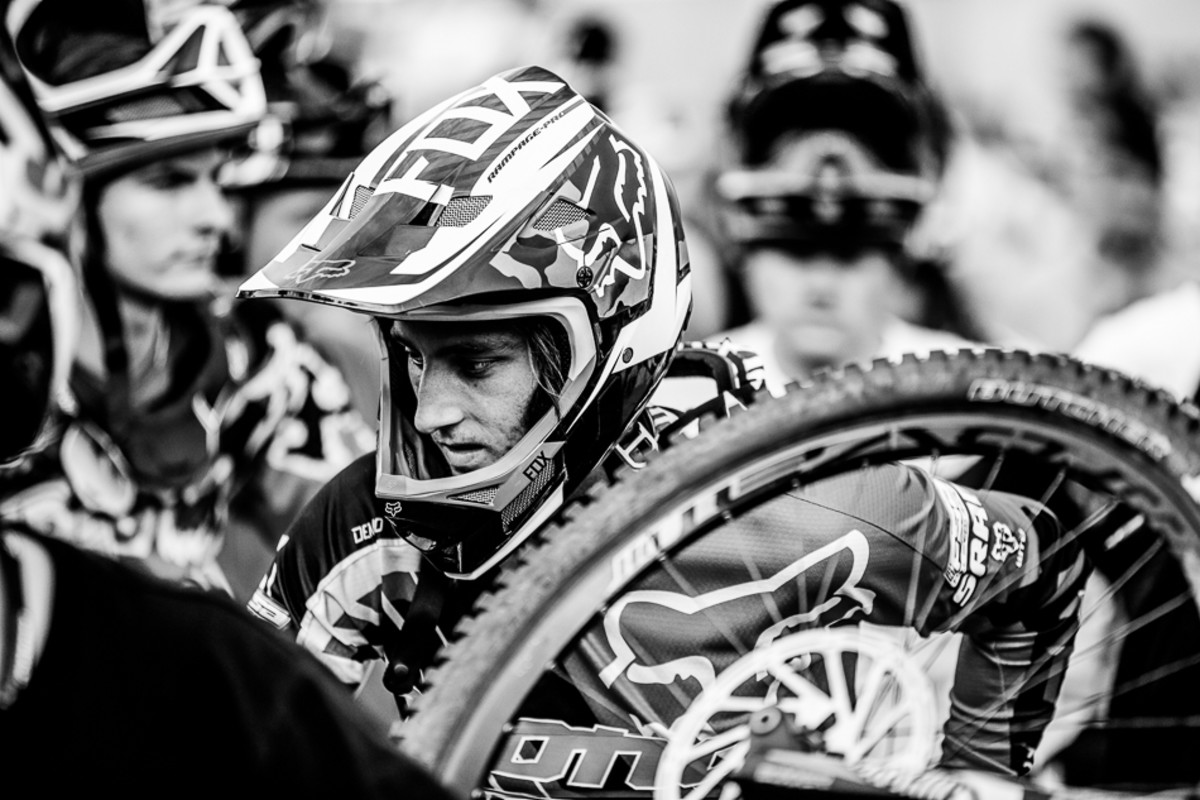 Fresh off a solid second-place finish at the Australian National Downhill Championships, Connor Fearon had to settle for another number-two finish in the Oceania Whip-Off Champs.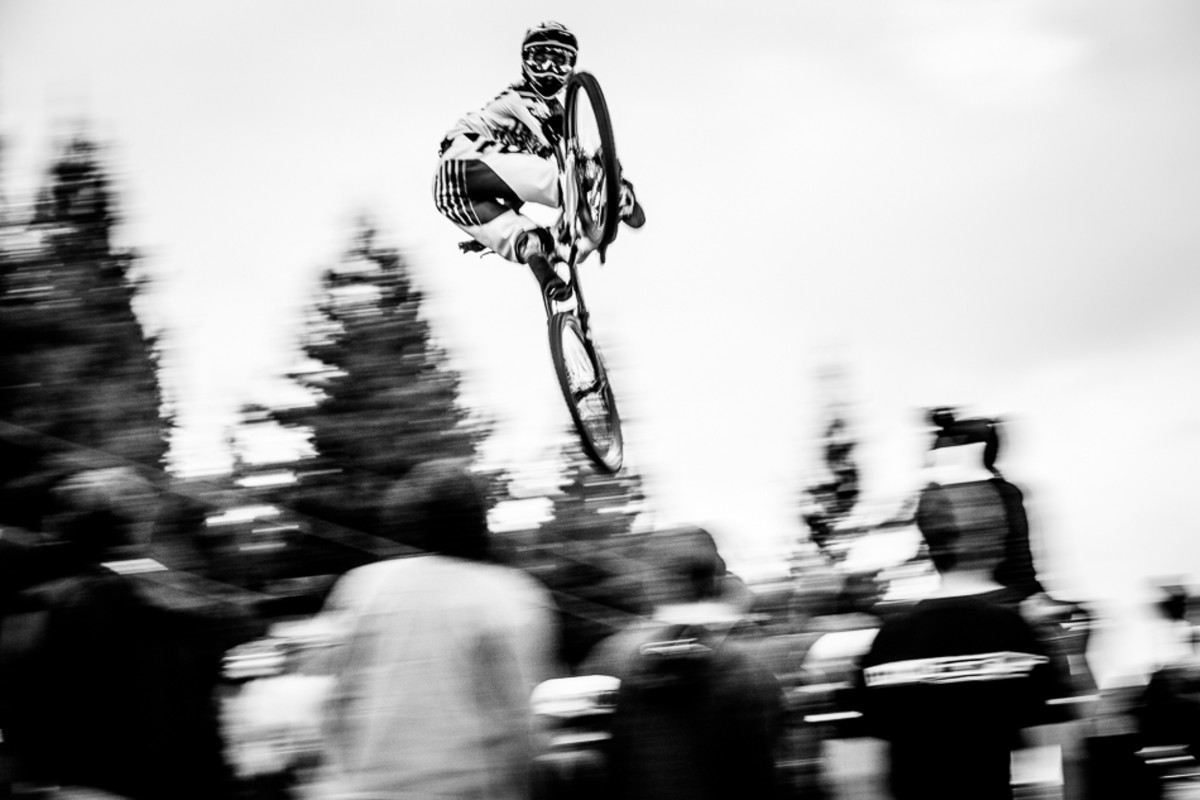 Connor Fearon gets a bird's-eye view of the frothing fans.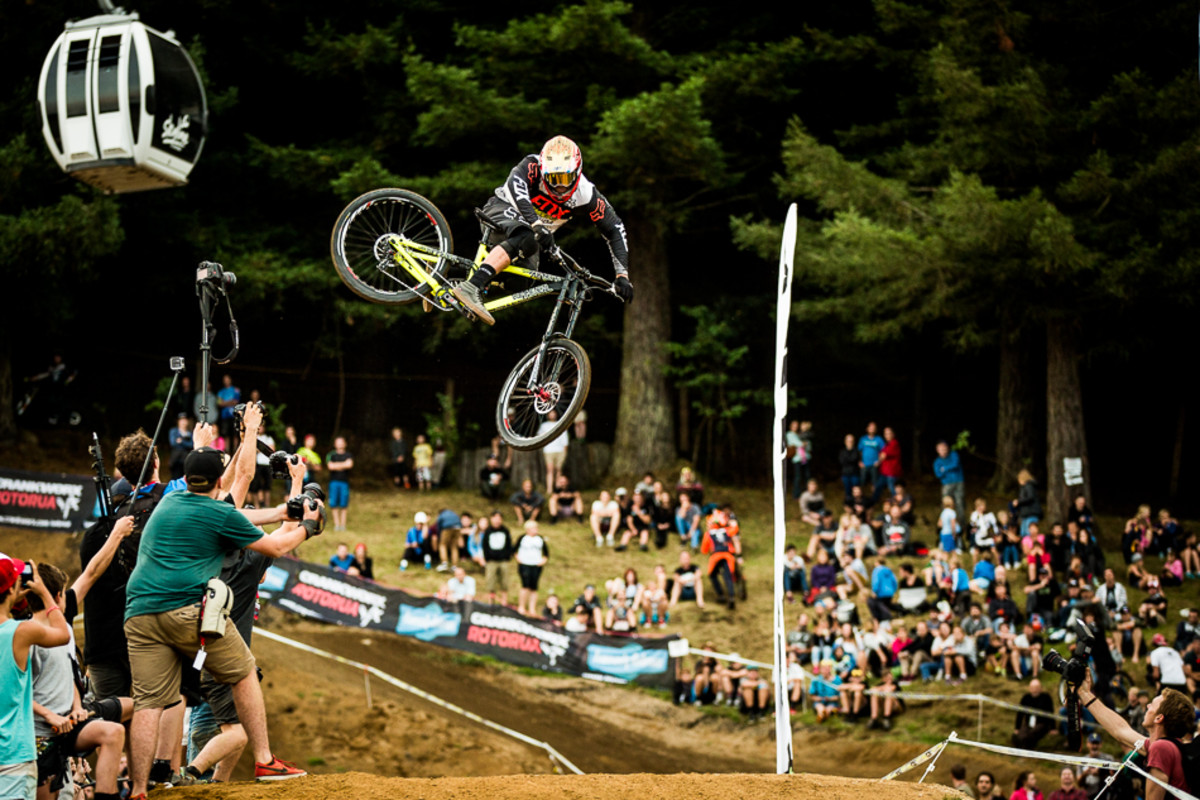 Kyle Strait had to open up a can of whip-ass on the paparazzi scrum. And Lyle rarely shows any mercy….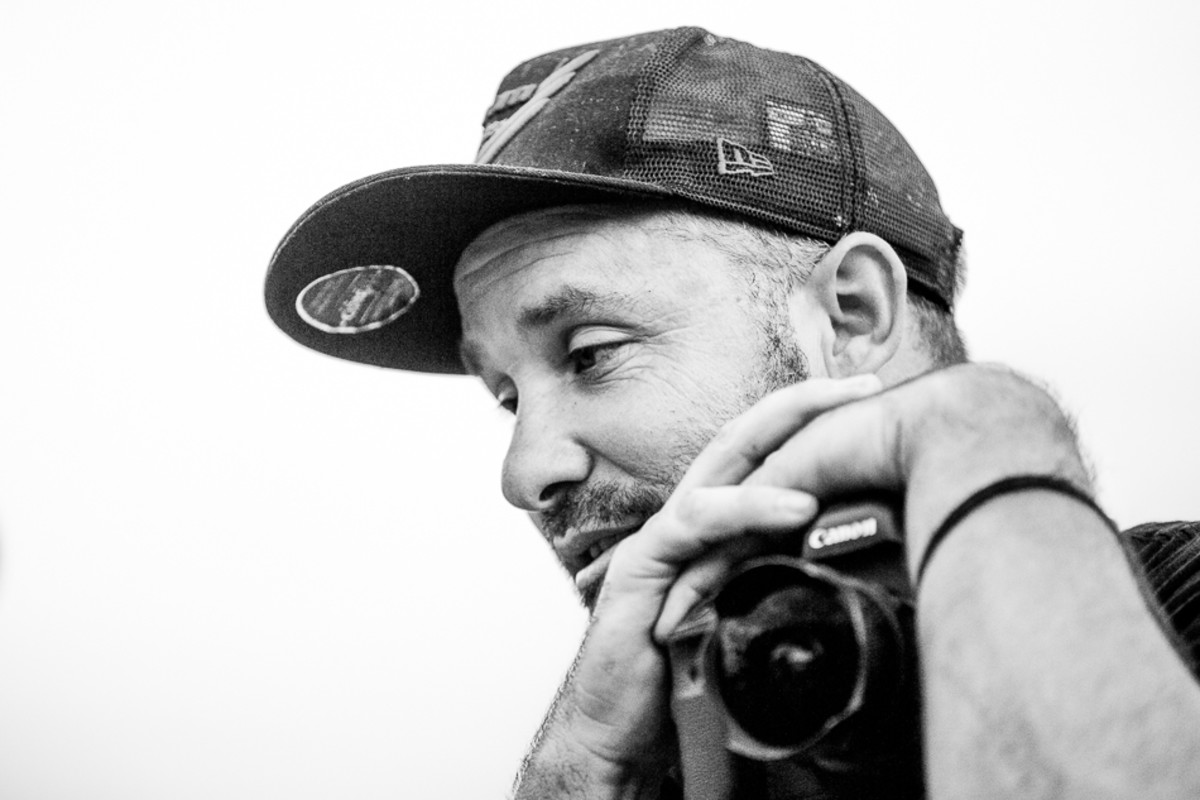 As the official founder of the 'Unofficial' Whip-Off World Champs, photographer Sven Martin was on hand to officially kick off Crankworx Rotorua with the first event, the 'Official' Oceania Whip-Off Champs.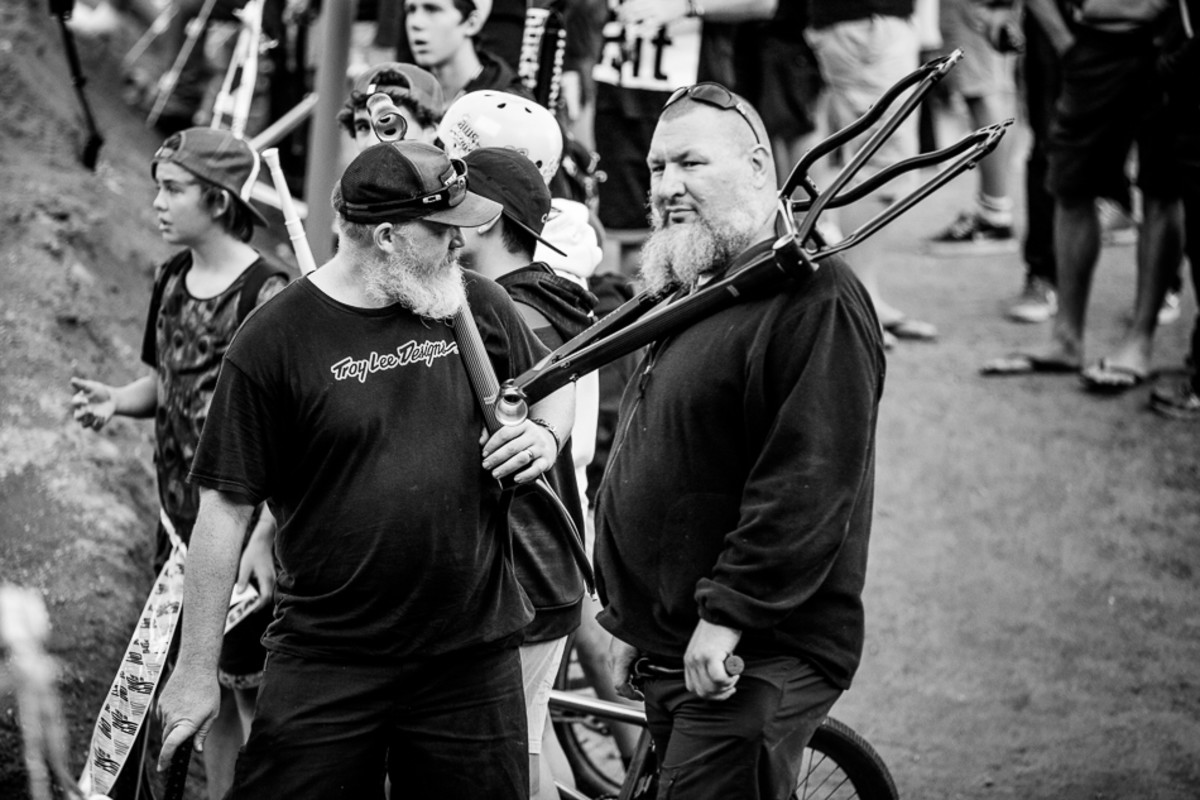 Has anyone ever told these Kiwi frame-bangers that they look like Zed-Zed Top?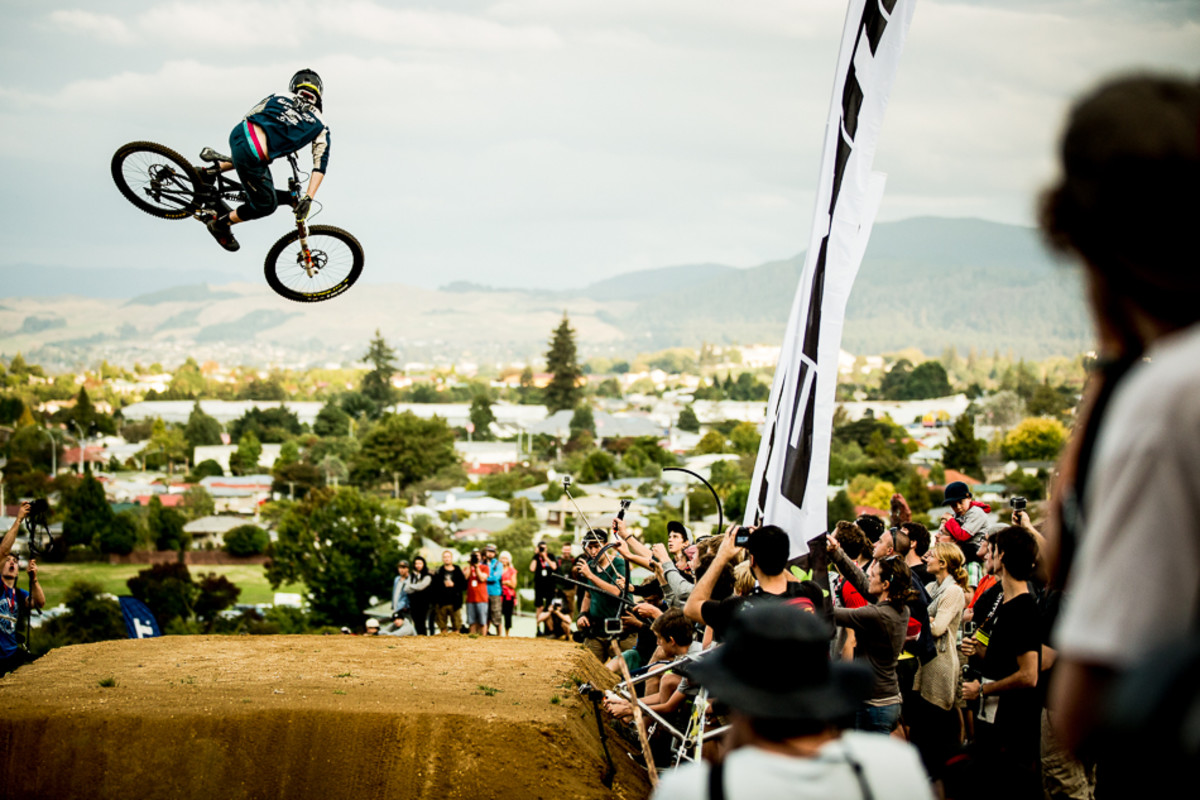 Fans were hoping for an early edition of Bernard Kerr's viral #stoppiesunday, but instead they got a re-run of his #whipitwednesday.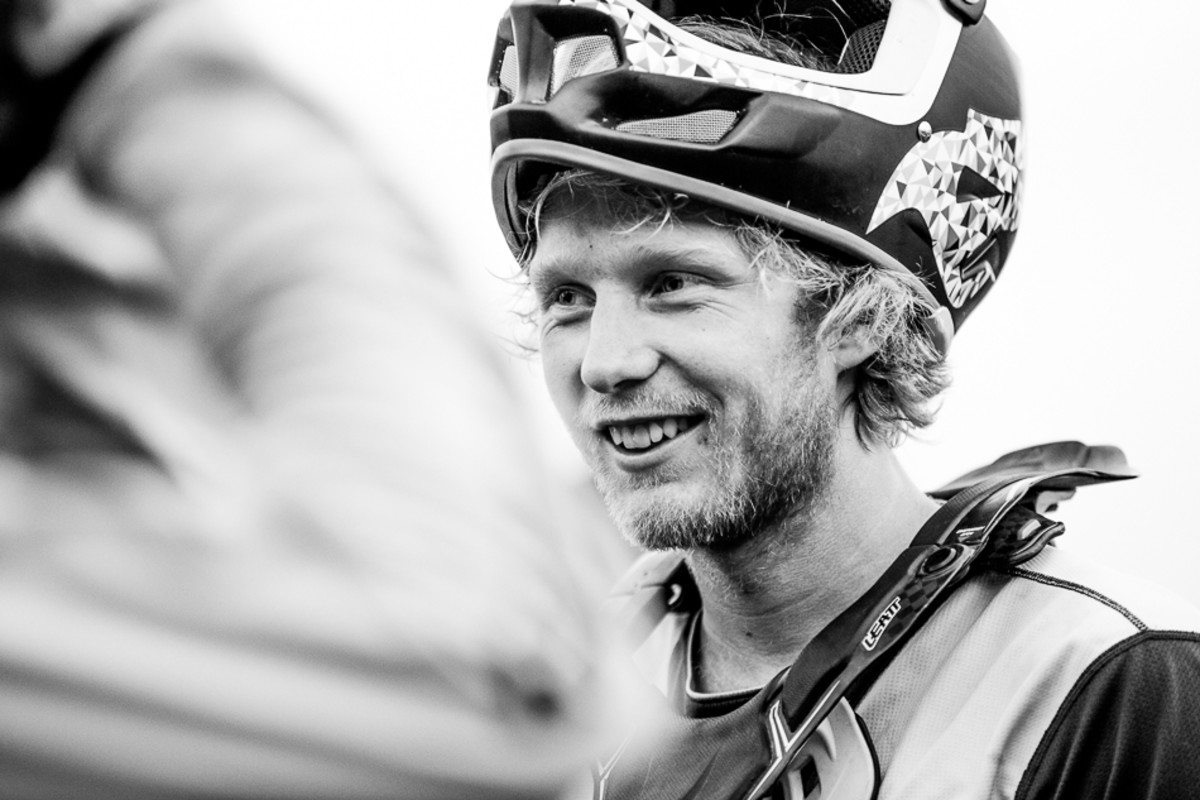 But at the end of the day, nothing is more important to Bernard Kerr than having a laugh.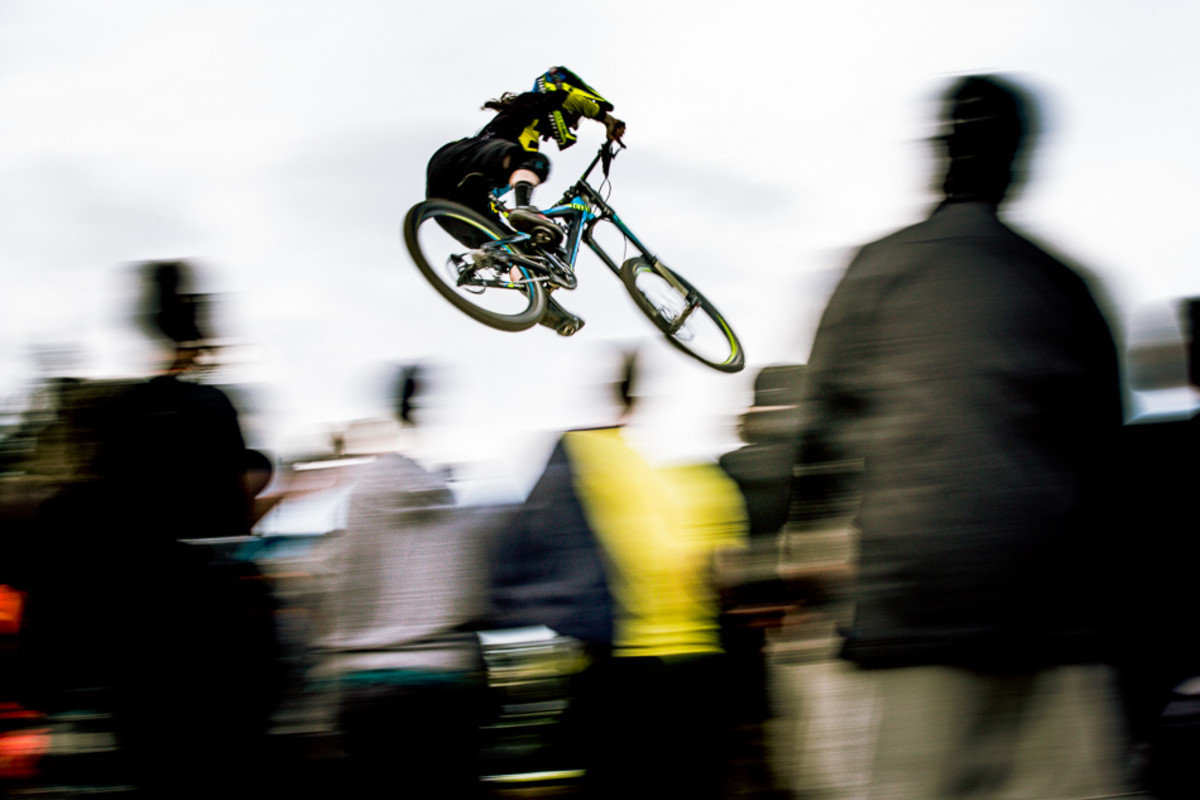 Casey Brown took the win in the women's competition, earning valuable points towards the "Queen of Crankworx" title, which she brought home last year at Whistler.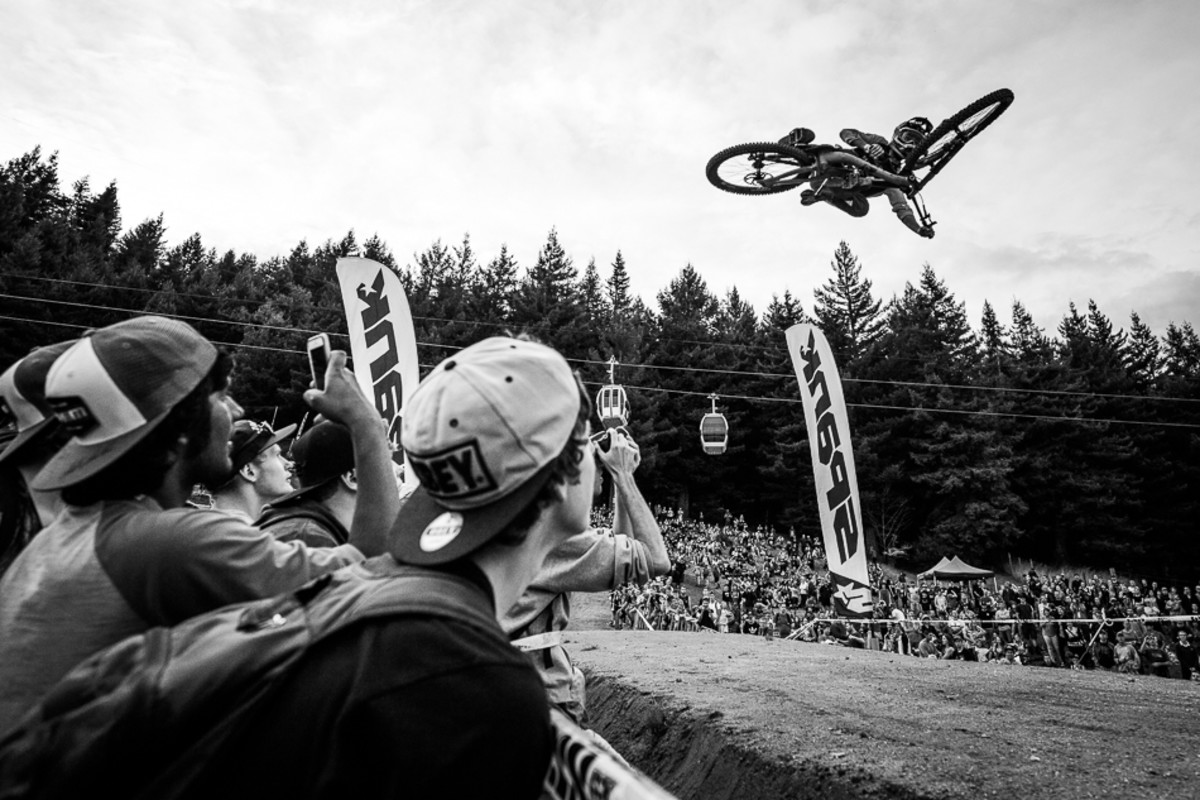 Perennial fan favorite Brendan 'Brendog' Fairclough may not have had the biggest whips of the day, but few would argue that his weren't among the most stylish.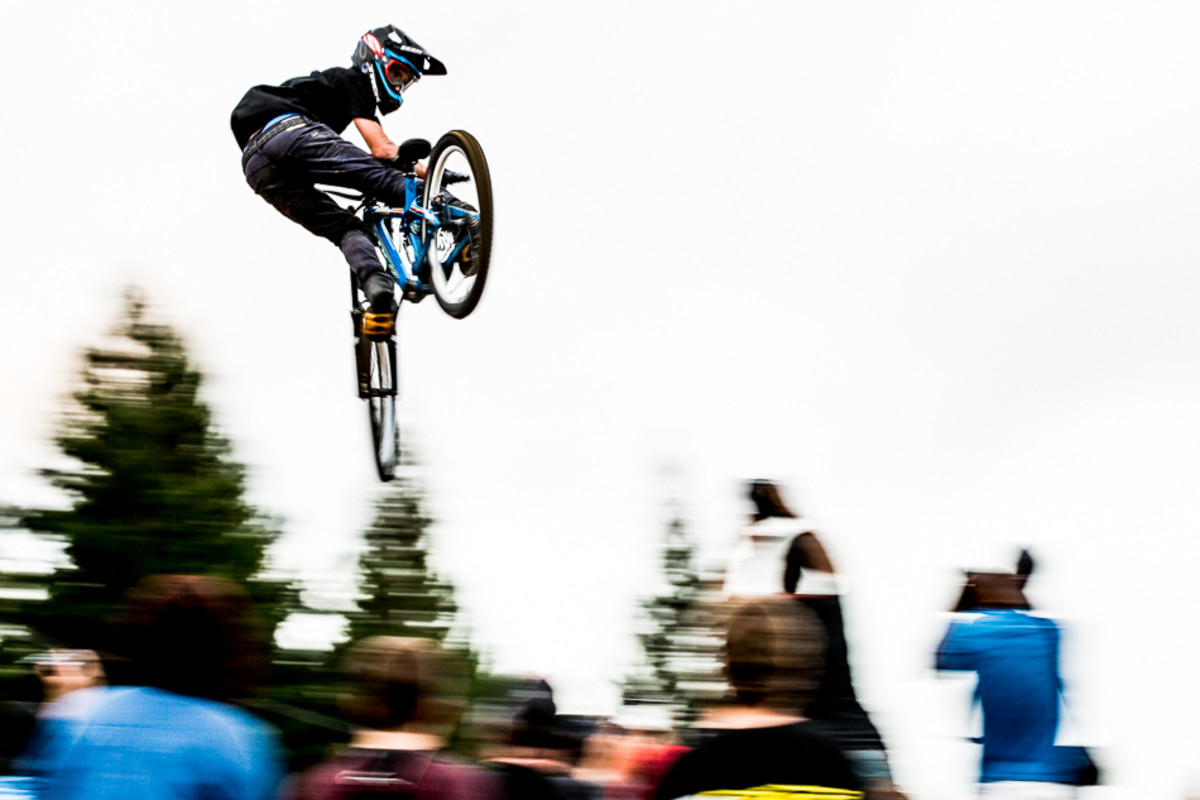 You be the judge: Just remember that R-Dog delivered more than a dozen of these.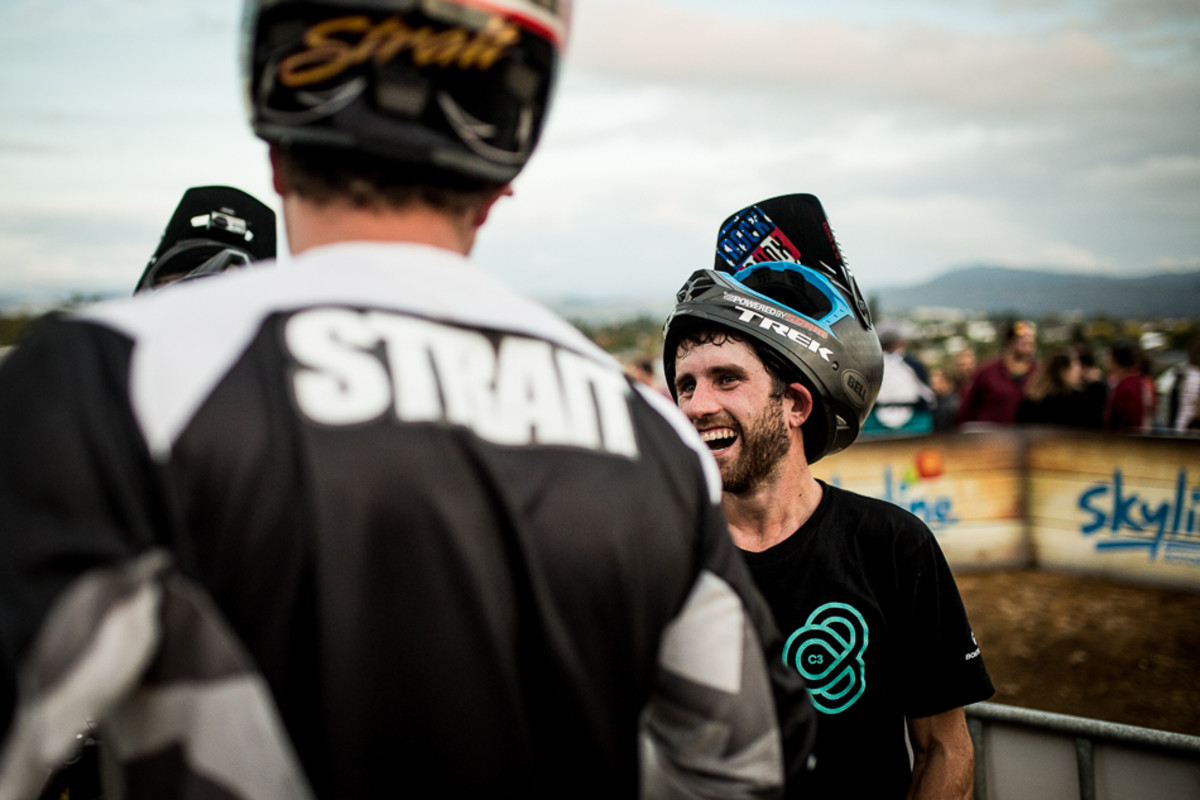 True to the Whip-Off Worlds' tradition, it's all about getting out for a whip with your buds.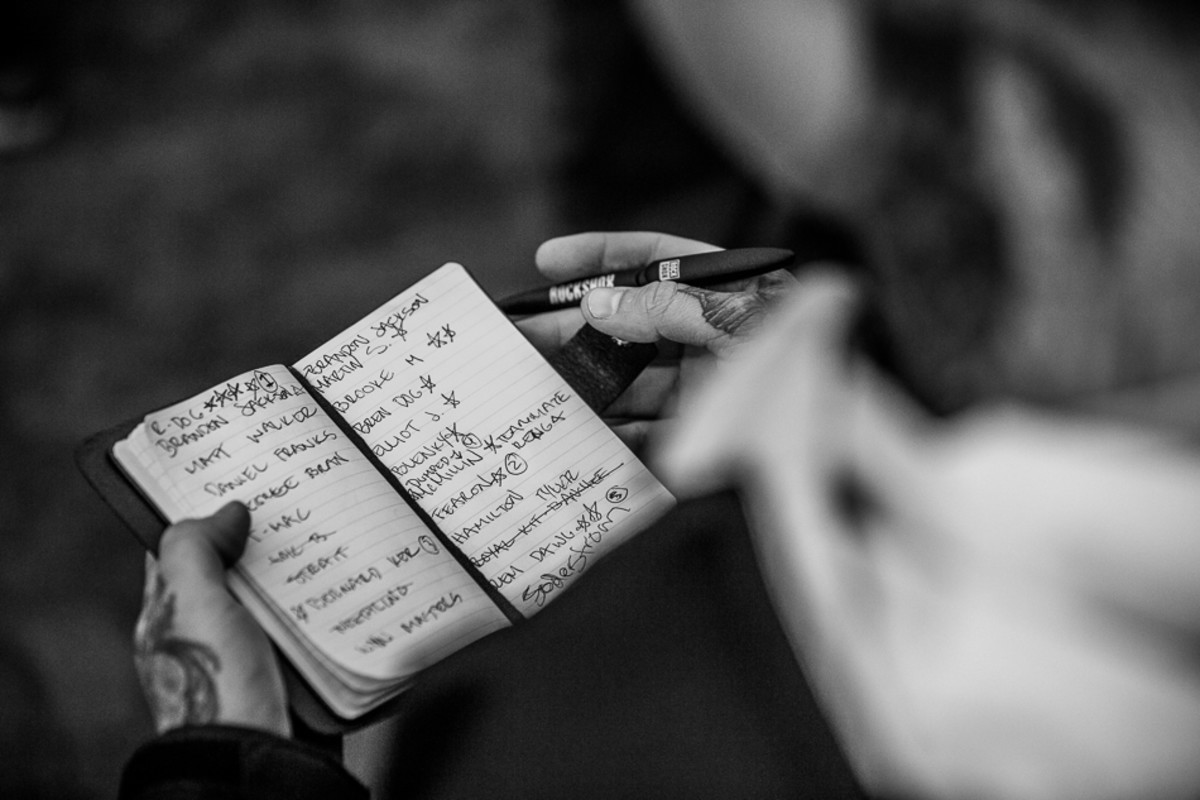 The stars don't lie. And the more you have by your name in this little notebook, the closer you are to victory.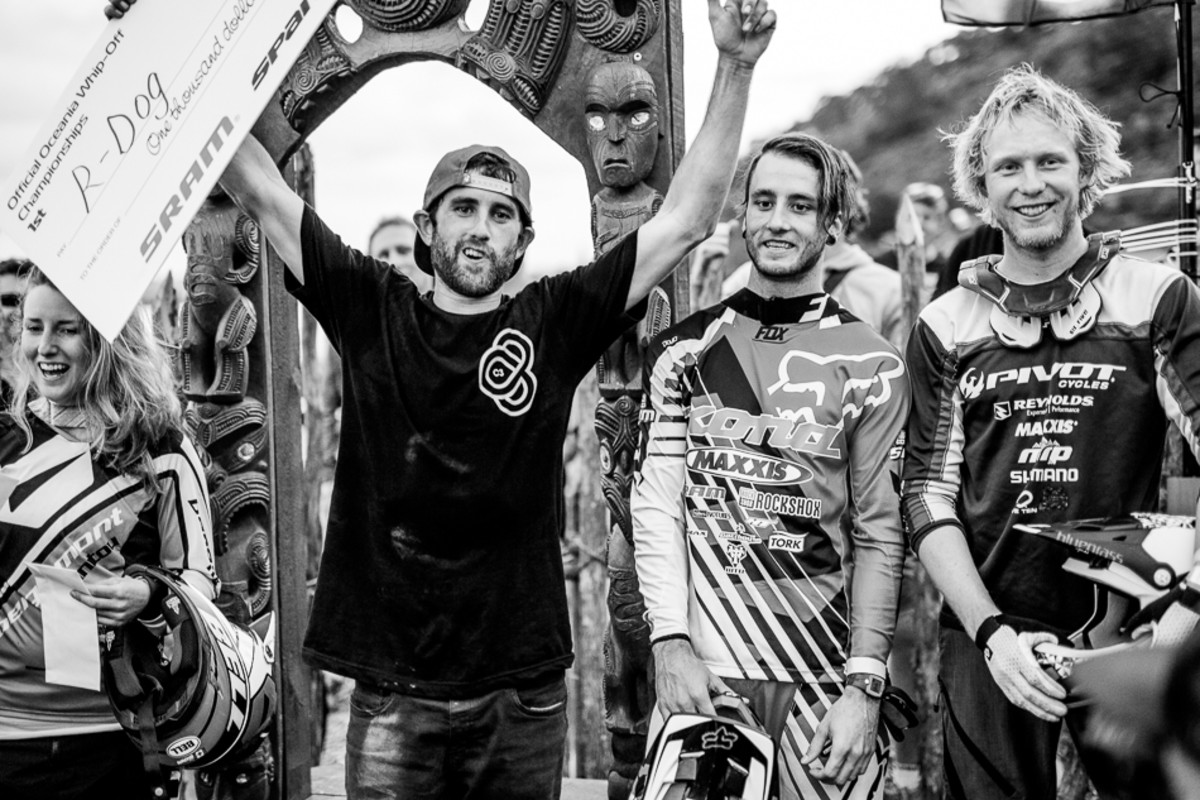 After years of unofficially being the King of Style, R-Dog finally made it official. He later said, "Can't believe I actually won an event!"