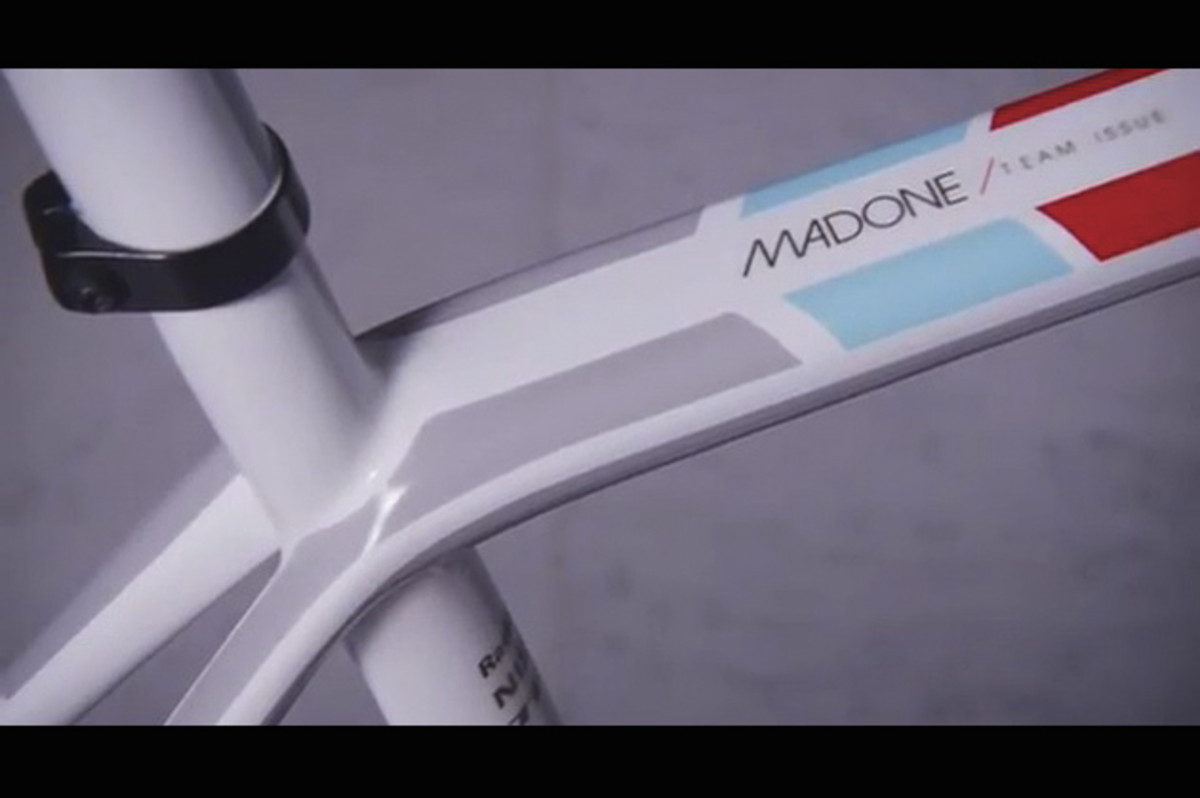 Get ready to drool a little.
Trek's latest Madone, the most recent in a nearly 10-year product history, sports a raft of changes over the outgoing 6-series.
Aero tube shapes abound, and feature the same KVF (Kamm Virtual Foil) profile featured on the Trek Speed Concept TT bike. In keeping with the aero makeover, Trek moves to a BB-mounted rear brake, cleaning up the seatstays and hiding the caliper from the wind. An aero front brake (which looks to be compatible with the new Dura-Ace 9000 direct-mount standard) follows suit.
All said, the new aero design is responsible for a drag reduction of 25 watts at 40 kph. Additionally, overall frame weight drops over the previous Madone, proving that aero advantages don't necessarily have to come with a weight setback. The top-end Madone frame (56cm) registers just 750 grams on the scales.
Look for the new Madone to feature prominently on the roads of this year's Tour de France under the likes of RadioShack-Nissan-Trek. Meanwhile, us mere mortals will have to wait a bit longer to get a chance to take the new 7 Series for a spin. The Madone is expected to begin shipping in late July and early August.
Source: Trek Bicycles