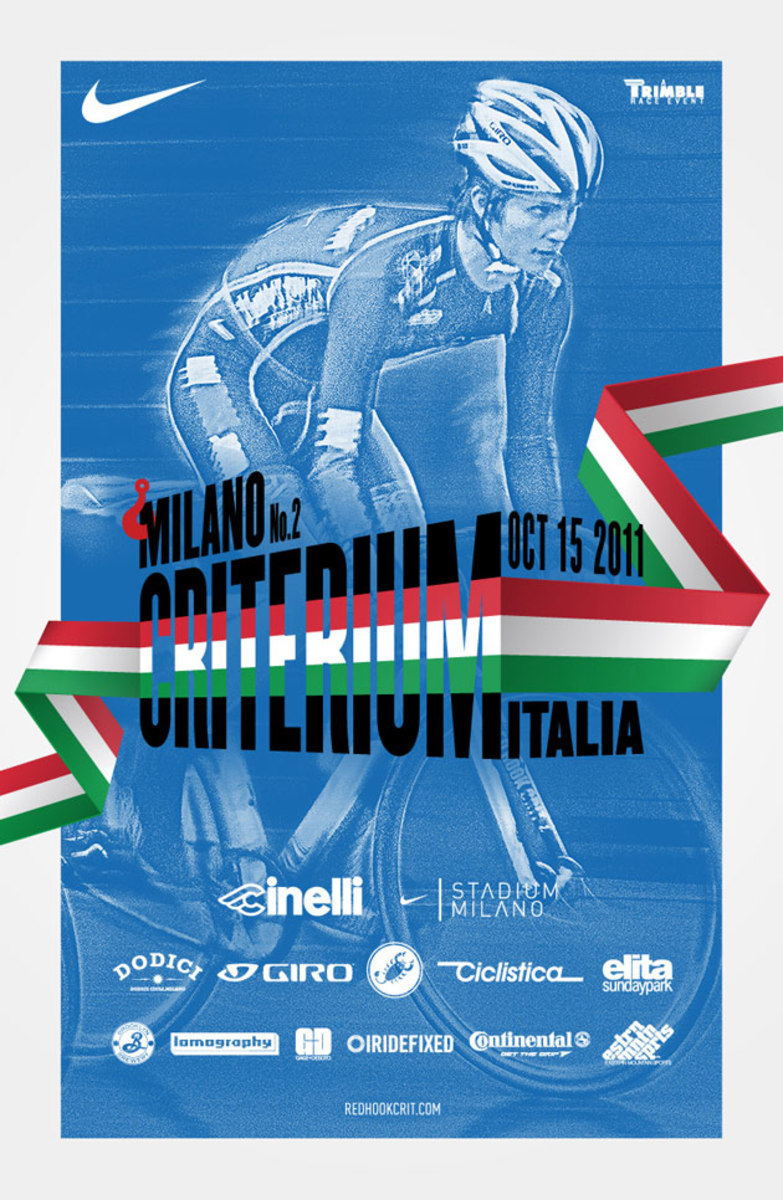 The second annual Red Hook Criterium Milano is scheduled for Oct. 15 in the Bovisa area of Milano.
An offshoot of the quickly-expanding series started in Brooklyn, New York, the unsanctioned race is held late at night and is contested by roadies, track racers and messengers alike. Track bikes are mandatory and the course is designed to favor those with both endurance and urban handling skills. Keeping with race tradition, the after party will immediately follow the race where the top finishers will be showered with champagne, prizes, and cash.
A four race domestic series is also on tap for 2012, with two races to be held in Brooklyn and race each in Philadelphia and Boston.