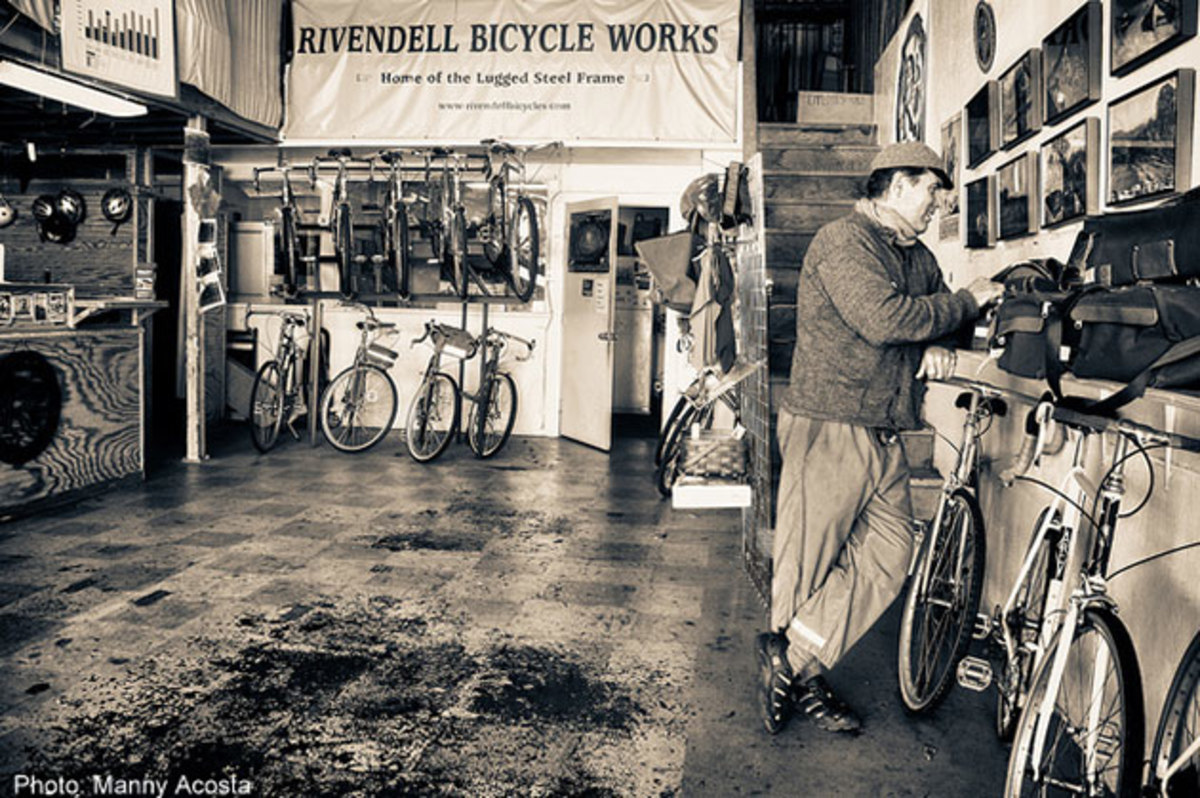 You may have had a chance to read about Grant Petersen in the 5 Reasons column, several weeks ago. But, now you also have a chance to visit him in San Francisco from June 1st until June 9th, where Rivedell Bike Works has set up a pop-up shop.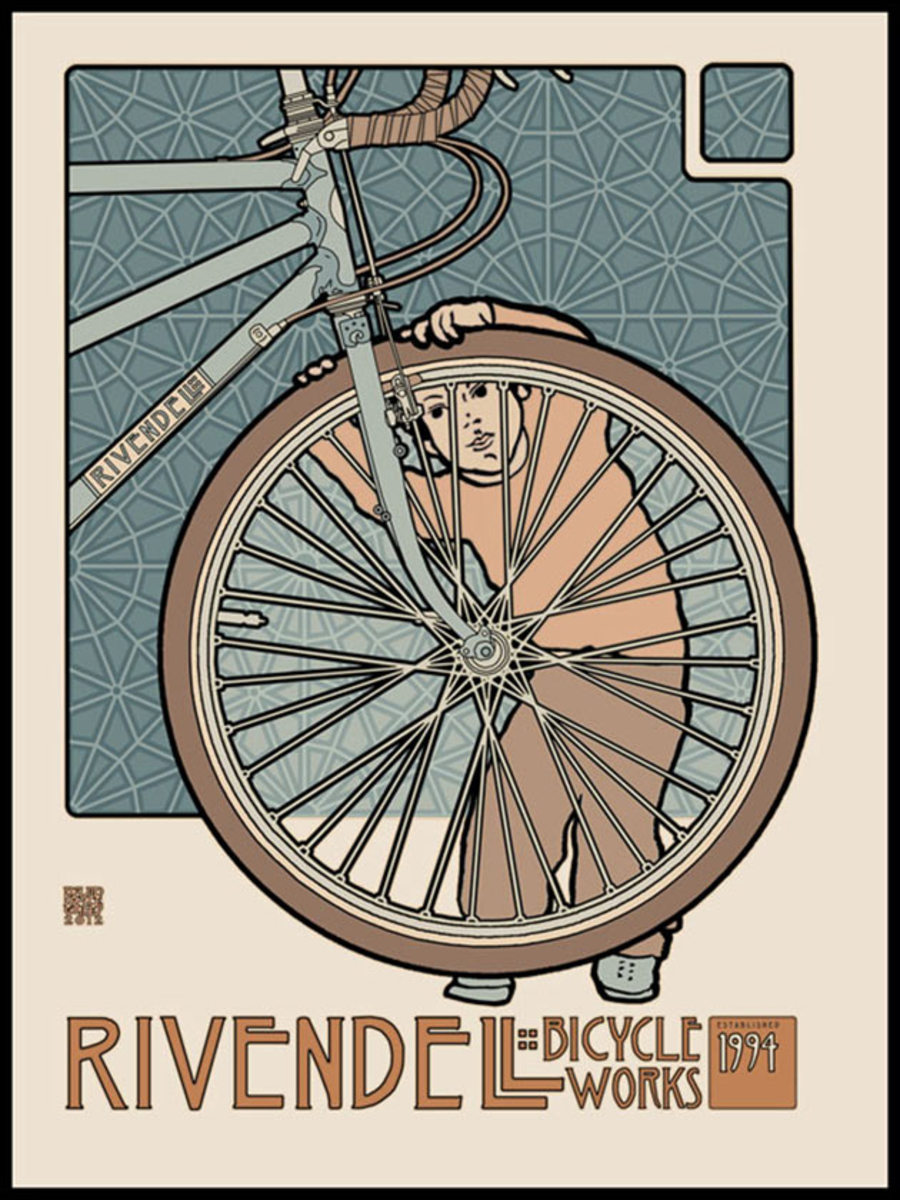 Located in San Francisco's Mission District three blocks from the 24th & Mission BART Station in a space run by Asterisk Magazine, occassionally used for an art show or two—and now a pop-up bike shop—it will feature Rivendell bikes, art from Rivendell's showroom in Walnut Creek, as well as bags, handlebars, and other small-parts.
"Some free schwag, brochures, coupons, a secret 'have-to-be-there-to-get-it' superdeal" are all a part of the pop-up experience as well. Sorry for those looking to get in a test ride—only one bike will be available, Rivendell's 71-centimeter Homer. Stand-over may be an issue for most as "it's 'Century Club' only (i.e. your pubic bone height is 100cm or higher).
We have it on good authority that an espresso machine will indeed be present, as well as live wheelbuilding by Rich Lesnik, founder of Hands on Wheels, and who, according to Grant Petersen, is "the best wheelbuilder in the world."
Opening day is Saturday at noon, with doors opeing at high noon. Be sure to stick around for a few hours though as at 5 p.m. something that may or may not rhyme with 'iveaway' is scheduled to occur.
Q&A
What prompted Rivendell to open a pop-up in the Mission District?
Petersen: We now have several tattoo'd staffers, and thought 'Hey! they'd be perfect for a pop-up.' John found it, talked to Dave (Schoenborg); I'm just going along.
What can people expect to experience when they, visit the 24th Street location in early June?
Petersen: Bikes, bags, hatchets that you can't try out, clothing. Posters on the walls. We may get a lug mobile together by then. Background music (Swedish jazz). I'd like to have a fashion show, but….no access to models.
Think RBW might open something permanent in SF?
Petersen: Probably not right away, but we're looking into an Alamo store, and if that isn't a money pit, if we can work out some bugs in it, we'd look at other locations. The tough part is staffing it. We don't want regular people.
Rivendell Bicycle Works SF
June 1-9
12pm – 7pm
3156 24th Street San Francisco, CA 94110 ‎
3 blocks away from the 24th & Mission BART station

(800) 345-3918