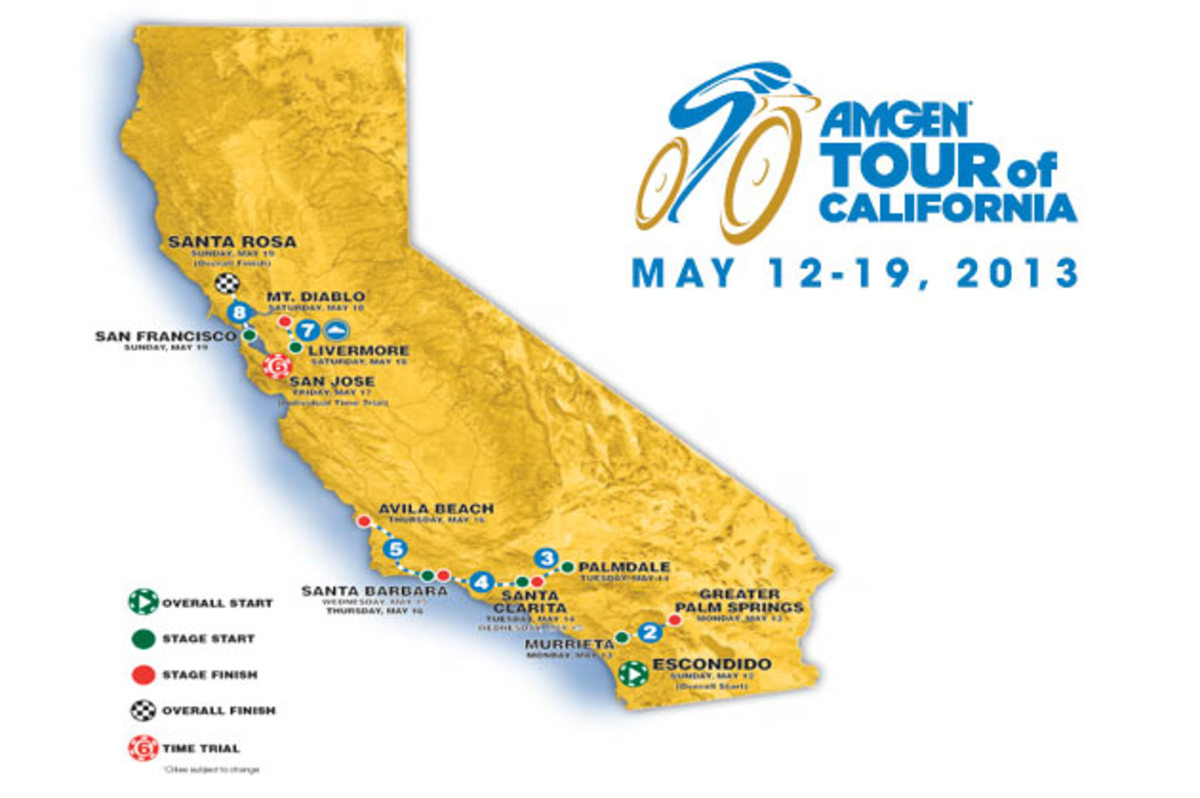 Announced Tuesday morning, the route for the 2013 edition of the Amgen Tour of California was unveiled during a presentation held in the start city of Escondido.
In a shakeup of sorts, the 2013 the Amgen Tour of California, running from May 12-19, will break from the formula used for its seven previous editions. Traveling from south-to-north, the drastically changed route looks to offer plenty of opportunities for an action-heavy week of racing.
Starting in Escondido, just north of San Diego, the race will wind its way up the state, moving inland before heading out to the coast and up to the race finish in Santa Rosa, the host of last year's race start. The new reversed route is sure to introduce a few new aspects to the week's racing. With much of the state's winds running from north-to-south, that could have a heavy impact on some of the racing, especially the coastal stages. Temperature could also come into play with riders heading inland to the Palm Desert area early in the race. While still early in the year, temperatures there can routinely enter the 90's during the month of May.
Still, the change of direction will be sure to inject some refreshed excitement into the race, especially with the new addition of the summit finish atop Mt. Diablo, which is sure to animate the penultimate day of racing, if not decide the race itself. With the individual time trial always playing a decisive roll in the race, the city of San Jose should provide plenty of fanfare for the important stage--it's the only city to have played a part in all eight editions of the race.
Riders have proved receptive to the change, and the fans are likely to follow suit come May.
"I'm very excited to hear about the new south-north route for the 2013 Amgen Tour of California," remarked Chris Horner, winner of the race's 2011 edition.
"After growing up in San Diego, I love seeing the race back on the roads I've ridden for the past 25 years. Being welcomed by thousands of fans in Escondido in 2009 was a highlight of my career, and I'm sure the crowds will be even more amazing for the 2013 edition."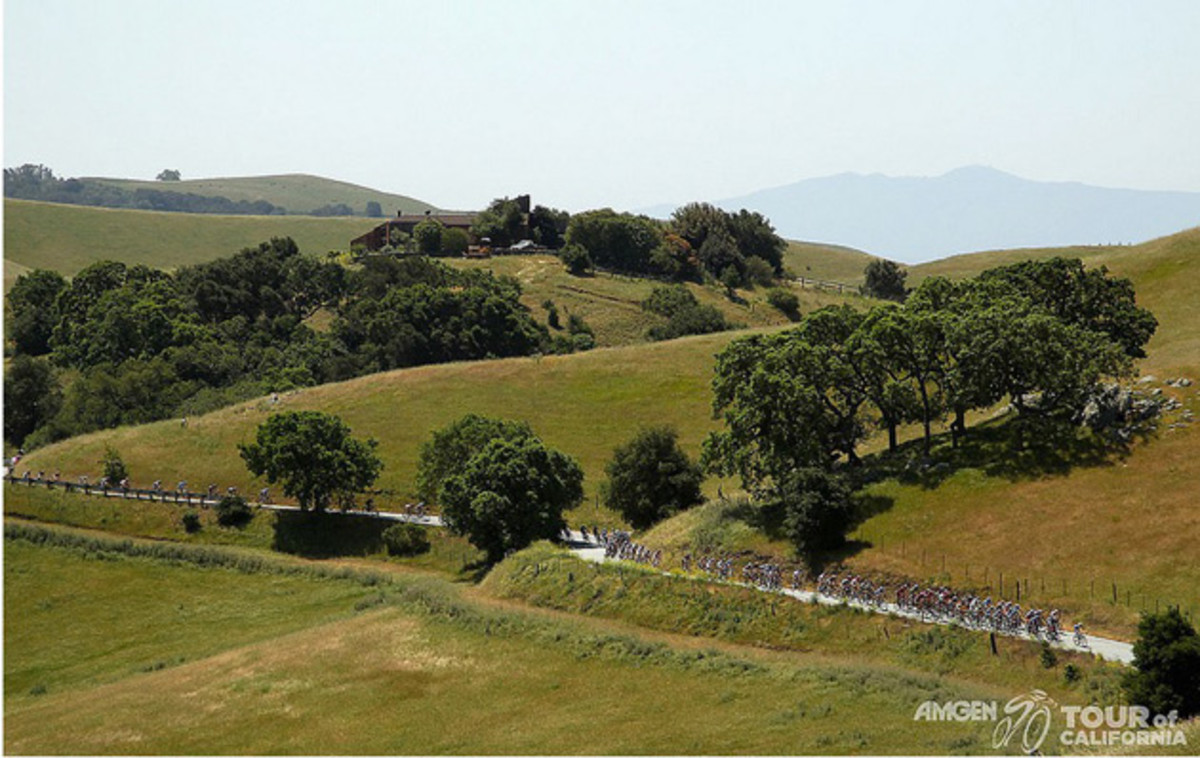 Whatever, the route, California's idyllic countryside will always manage to play a strong part in the race's identity.
Last year saw more than 2 million spectators raceside, while the event saw an all-time high of 28 hours of broadcast time, including a 2-hour live-broadcast of the final stage on NBC
Carrying a 2.HC UCI categorization (second only to WorldTour races), the race has grown tremendously during its eight-year history. Now a fixture on the international professional cycling calendar, the race is an important destination for ProTour teams with American sponsors, and a stage for domestic teams looking to prove their mettle.
2013 Route
Stage 1: Sunday, May 12 - Escondido (Starts and finishes in Escondido)
Stage 2: Monday, May 13 - Murrieta to Greater Palm Springs
Stage 3: Tuesday, May 14 - Palmdale to Santa Clarita
Stage 4: Wednesday, May 15 - Santa Clarita to Santa Barbara
Stage 5: Thursday, May 16 - Santa Barbara to Avila Beach
Stage 6: Friday, May 17 - San Jose (Individual Time Trial)
Stage 7: Saturday, May 18 - Livermore to Mt. Diablo (Summit Finish)
Stage 8: Sunday, May 19 - San Francisco to Santa Rosa