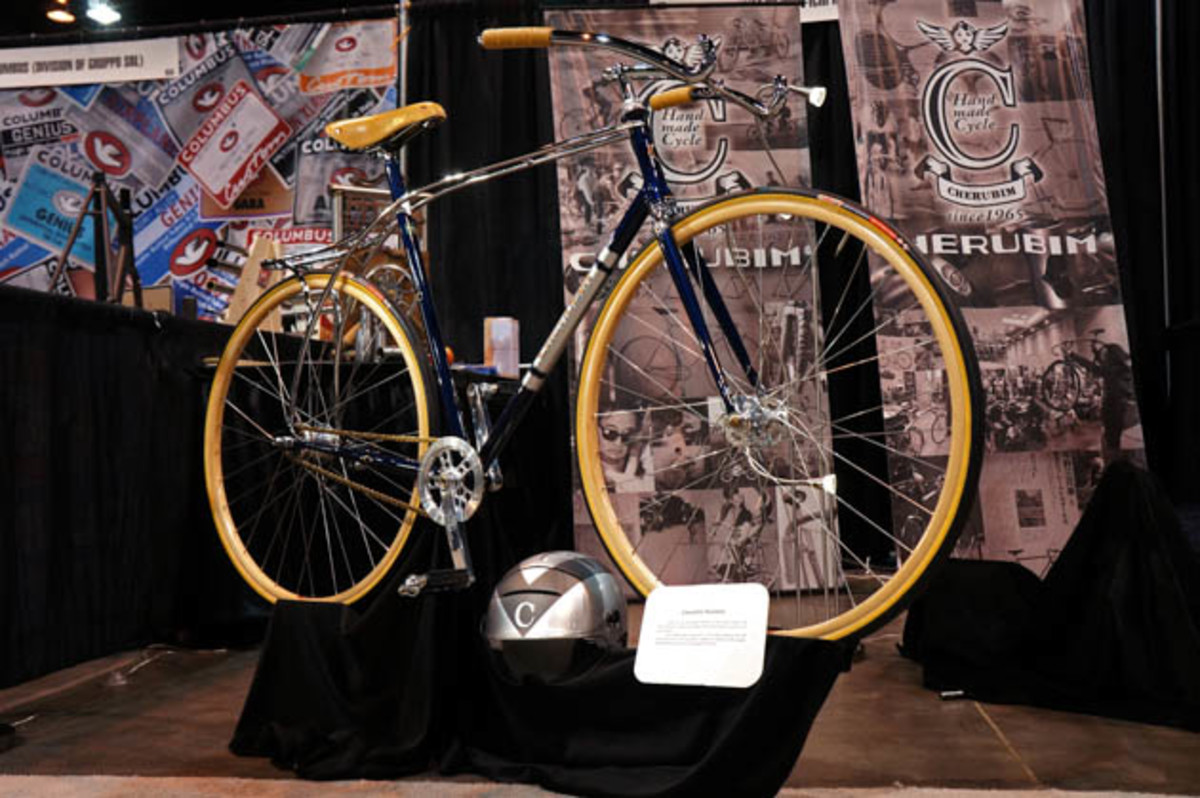 That's right, your pals from Paved—at least the ones who have already made it to the mile-high city—are wandering the aisles of the Colorado Convention Center for the 2013 North American Handmade Bicycle Show. And while we're not busy high-fiving and explaining to people why we can drink only two beers at one time, we're checking out the goods so that we can share them with those of you who aren't at NAHBS.
To start off, here's a snapshot of Cherubim's "Rambler"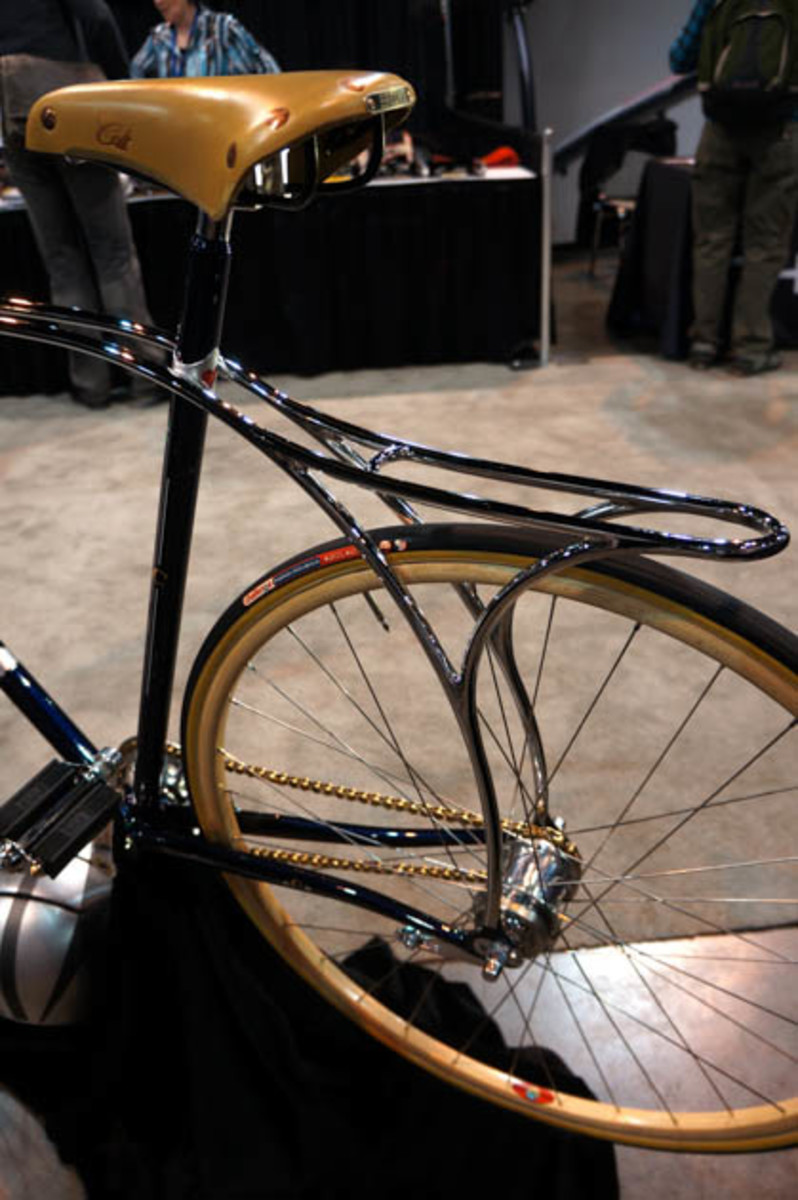 Highlights:
Rack or toptube? Who knows—on this Cherubim they're one and the same. Custom Kaisei tubing made from a specially formulated chromoly was necessary for this radical design.
Propulsion and braking are both handled by a Sturmey Archer two-speed kickshift hub, with coaster brake.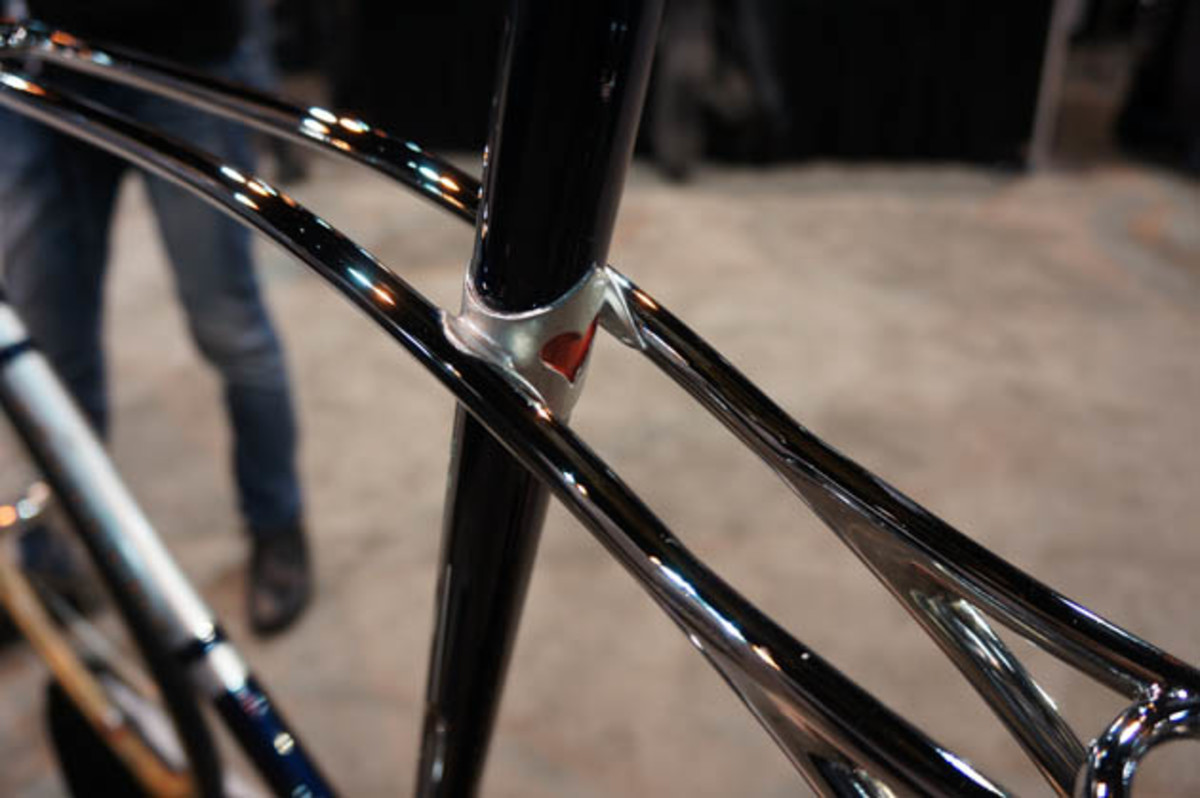 "I didn't want to destroy the shape with regular brakes" – Shin-ichi Konno, builder.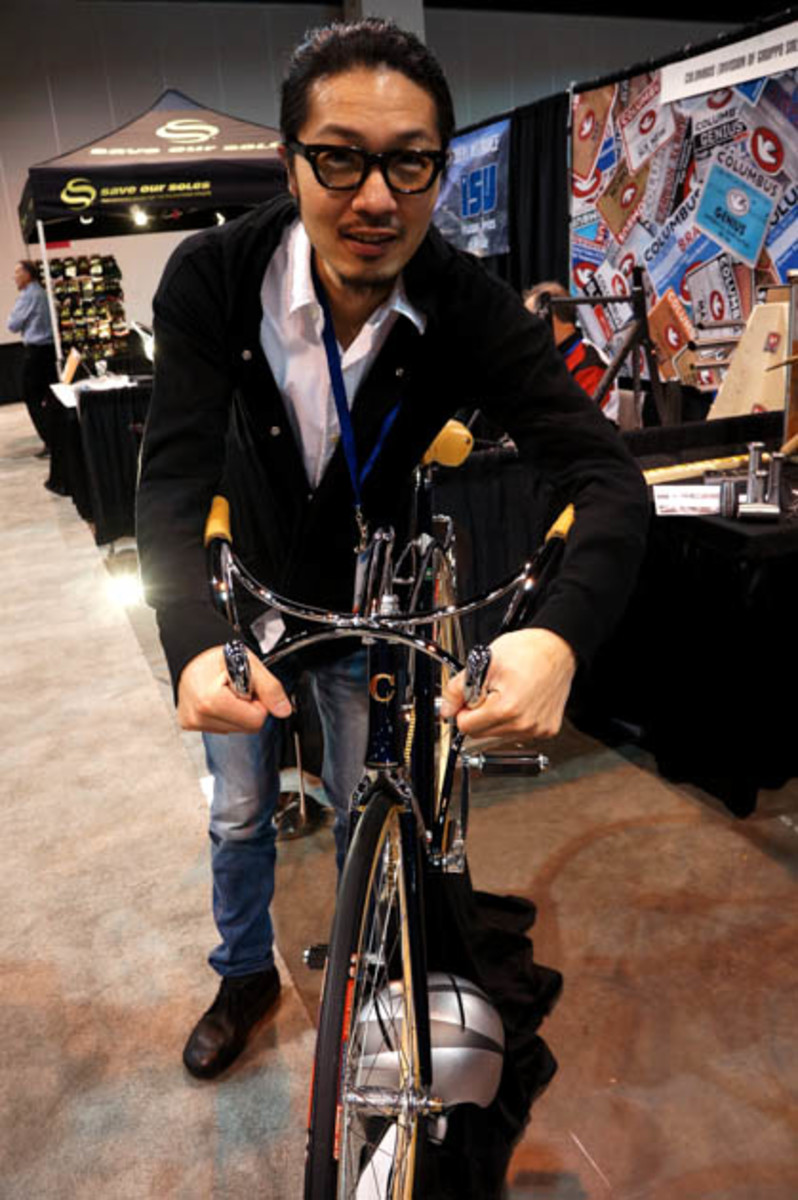 The Rambler was designed for "high-speed cruising."
2013 NAHBS Coverage
NAHBS: It's Not About the Bike
A Lesson in Lust At the North American Handmade Bike Show