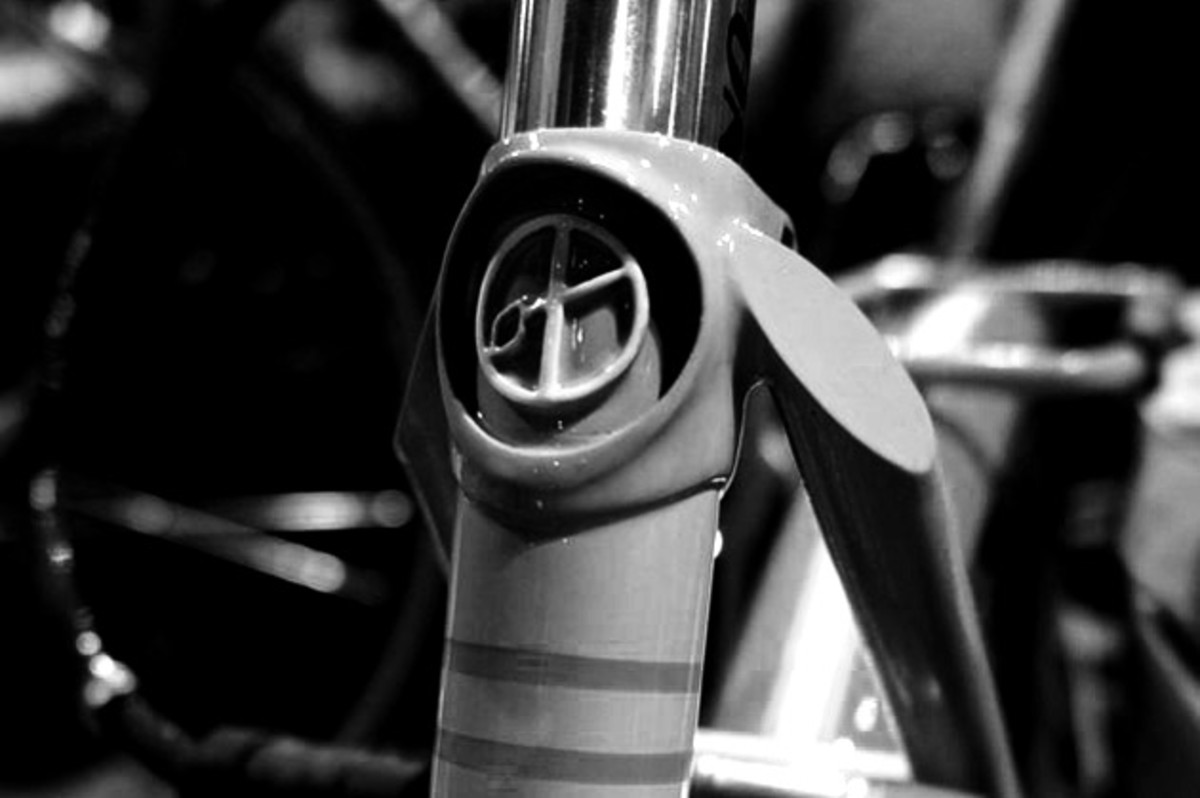 Renold Yip is a master of the understated, yet eminently functional. Admittedly though, not so understated that I wasn't effortlessly drawn to the YiPsan Cycles booth both years I've had the pleasure of attending NAHBS.
Invariably, what would follow would be an enlightening look into the world of bespoke bicycles, frame building and life in general—Yip is quite the sagacious conversationalist in addition to being an ace with a torch.
Raised in Hong Kong before moving to the U.K. for university, Yip was greatly influenced by his father, a motorcycle mechanic during the 60s. In fact, the name Renold was an homage to his fathers favorite motorcycle.
This townie, displayed at this years's Handmade show in Denver, is a great example of Yip's work. The daily driver for an employee of Bikes Belong, the bike was a surprise gift from her father. And, rather than clean the bike of it's Boulder, Colorado, muck and grime, and restore it to show condition, it was left au natural—a testament to the belief that, above all else, Yip's bikes are meant to be ridden.
"My focus is a first rate fit, design for the intended use of the bike and tasteful details and finish on the bike. I like simple and elegant overall appearance, but also enjoy small features that turn a bike into a one-off. I enjoy building a variety of styles as the different demand makes me think more during each build. I work alone in my home-based garage workshop and mainly rely on hand tools. Happy times are when bikes are delivered and hearing that customers enjoy the ride." — Renold Yip