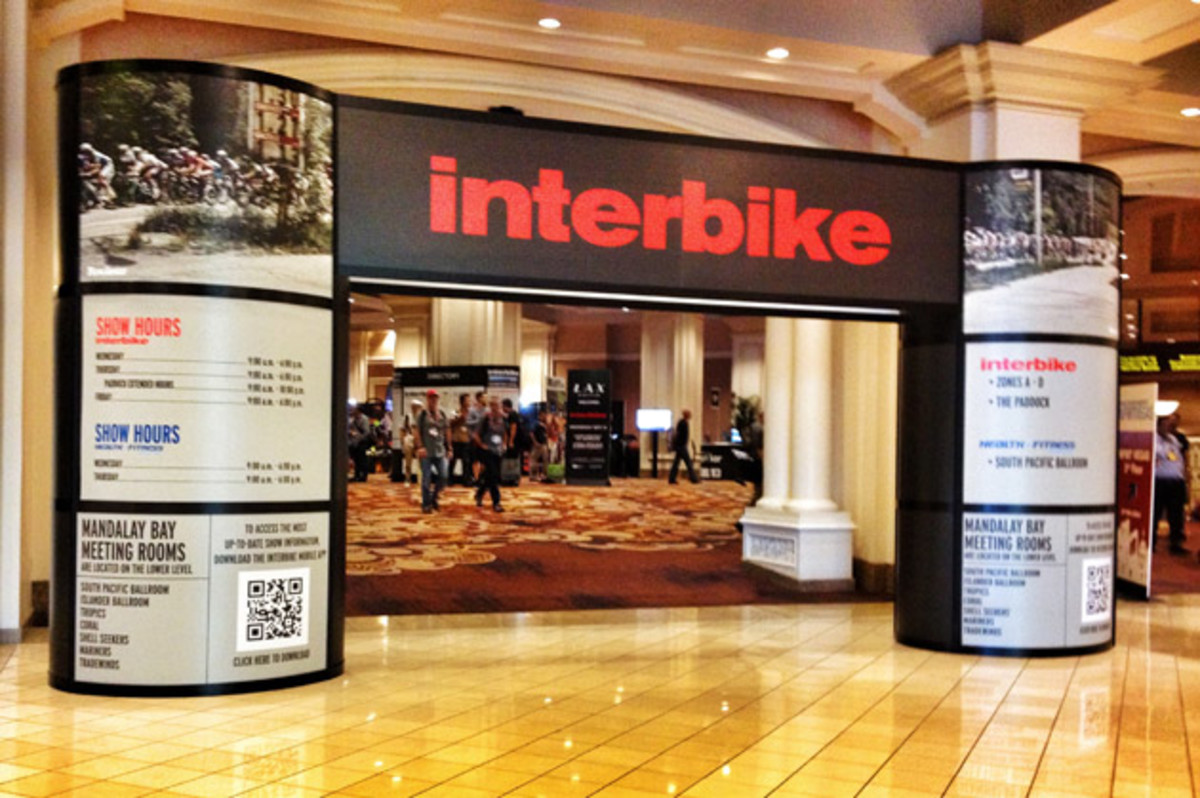 Interbike, Interbike, you've bested us again.
You're a celebration, a party—overflowing with men.
Sure, bikes are the focus, but then again, there's plenty of booze,
So soon you had us stumbling amongst the industry's who's whos.
After a night full of schmoozing is capped with a fumble with the hotel room door,
Only to find it's time to get to the showroom floor.
Getting lost is a given, so it's best to just embrace it.
Remember, time away from the strip means less chance of an ankle bracelet.
A parade of compression socks and ironic facial hair as far as the eye can see
Getting from booth to booth is a taller order than the parting of the Red Sea.
Completing a lap of the floor is an accomplishment that warrants the cracking of a beer,
Just one of many in this single week that seems to shorten your life expectancy by over a year.
Interbike, Interbike, you have so much to boast,
But the problem, you see, is after one day everyone's toast.
A weeklong stage race, it's a test of anyone's mettle
Enough to turn paradise into a rainy day in pajamas and a boiling kettle.
So with a weary pair of feet—and a pickled liver, too,
Interbike, Interbike, we bid you adieu.

---