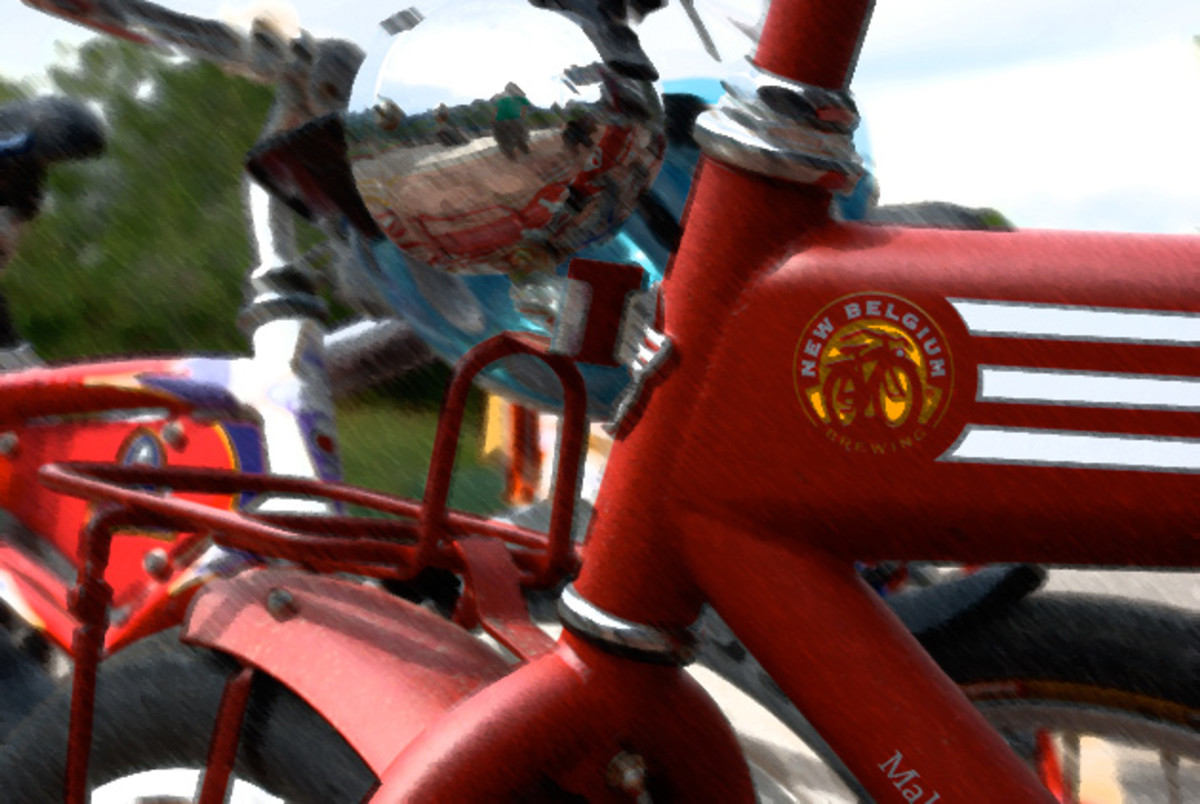 Disclaimer: we've been known to throw back a few brews in our day. We've also been known to throw a leg over a bike or two.
Thus, it comes as little surprise we were pleased to notice the PeopleForBikes logo on certain bottles of New Belgium brew this month in celebration of National Bike Month.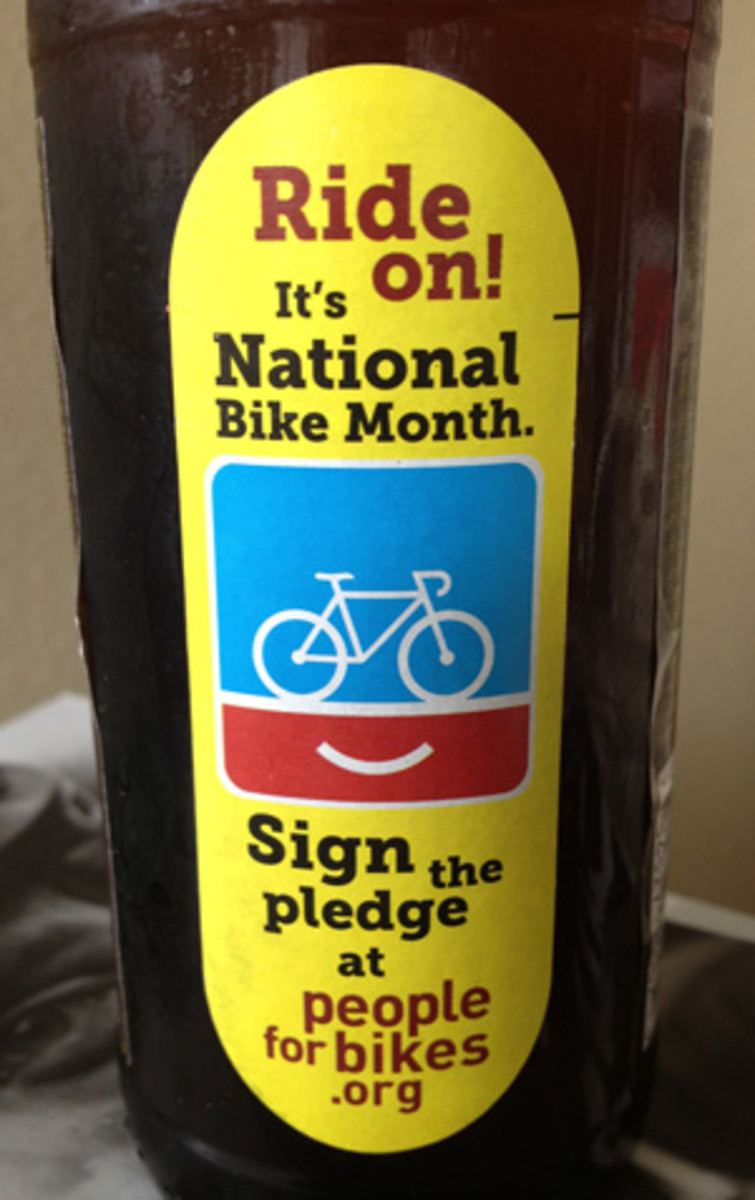 Source: PeopleForBikes
Boulder, Colo.-- The smiling logo of national bicycling movement PeopleForBikes is found hugging every bottle of New Belgium Fat Tire and Ranger IPA, nationwide through the end of May.
PeopleForBikes is a non-profit organization that is on a mission to unite millions of voices to improve the future of bicycling in America and get more people on bikes, more often. With strength in numbers, PeopleForBikes aims to pave the way for a safer, more accessible country for bikes.
"It feels great to be partnering with a brand who cares for the future of bicycling as much as we do," said Kate Powlison, marketing manager at PeopleForBikes. "On our quest to unite millions of bicyclists, we hope to become one voice stronger, one New Belgium beer at a time. Cheers to National Bike Month!"
Alternatively powered, and 100% employee owned, New Belgium's goal is to maintain an environmentally, socially and economically conscious business by aligning their business practices with nature and its inhabitants. They have helped bike-related non-profits raise over $2 million by selling beer at the Tour de Fat Bicycle Carnival throughout the U.S. Learn more about the company's sustainable initiatives on their sustainability page.