Sure, all this talk about the end of the world is pretty grim stuff. Imagining a post-apocolyptic wasteland doesn't exactly leave room for thoughts of leisurely rides down country roads—not with all the purported zombies and whatnot.
But, never underestimate the sheer ingenuity of the human will. Enter the Zombie Apocalypse Bike.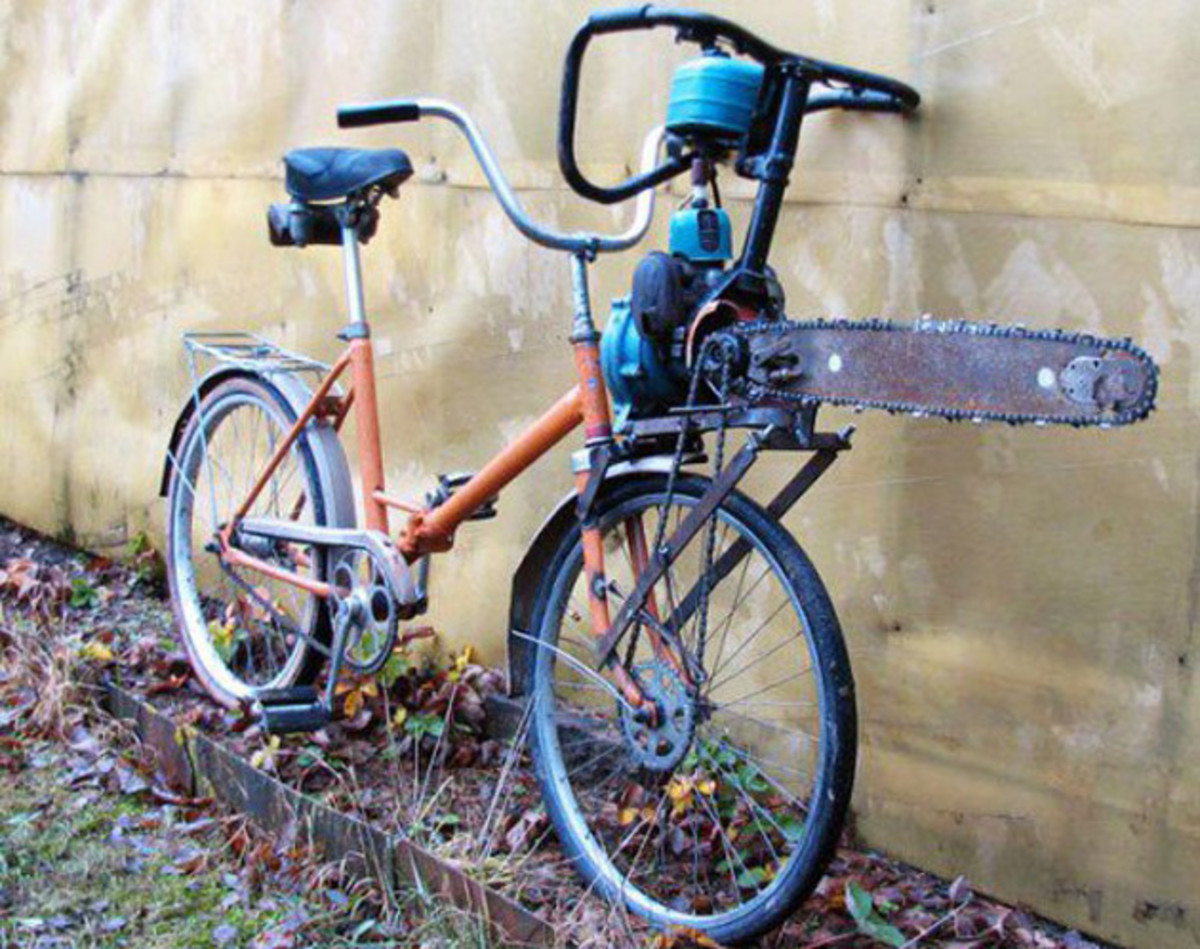 Being the failed Boy Scout that I am, I've already started construction on my own Zombie apocolypse bike. I've taken careful notes on the model above—making careful calculations on the accessory gearing for the for the rack-mounted chainsaw. And, I'd behoove anyone dedicated to the idea of carrying on with their riding habit beyond the end of the world as we know it to do the same.
Now with that out of the way, I get to spend the rest of the day in a corporate "town hall" meeting, also known as the perfect way to spend your last day on earth. For the rest of you—get out and ride, it may be your last one without a soon-to-be-obligatory chainsaw mounted to your fork eyelets.