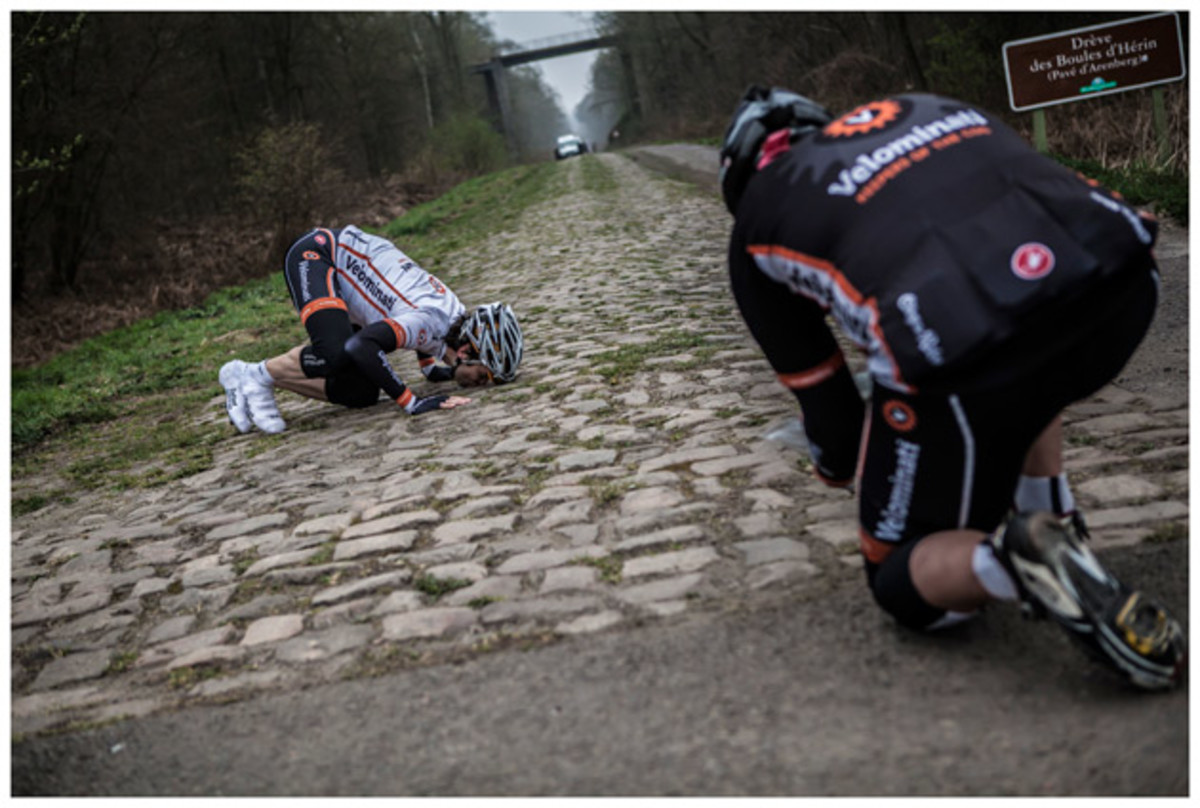 Words: Gary J Boulanger || Photos: Jesse Willems
Two things have stuck with me since 1980: the first, my initial disdain—then love—for Latin, which was required as a freshman at Abbot Pennings, my all-male Catholic high school; the second, the dedication to cycling modeled by my former boss at Rivendell Bicycle Works, Grant Petersen. The first shaped my thinking, the second shaped my outlook on life, and provided much amusement as I was embarking on a career in the bicycle industry.
In 2009, an obscure blog with a Latin-sounding name appeared. It fused Latin-esque words with a straightforward devotion to road racing as both practitioner and spectator, something I've held dear since my pal Steve Smith pulled me into this sport 25 years ago. I felt part of the open-source Velominati community immediately, and have observed its evolution for nearly five years, feeling a kinship among the Velominatus and its founder, Frank Strack. My Dino Ride kin observe the Rules to a T (more on that later), so I needed to find out more about what makes one a true Velominatus.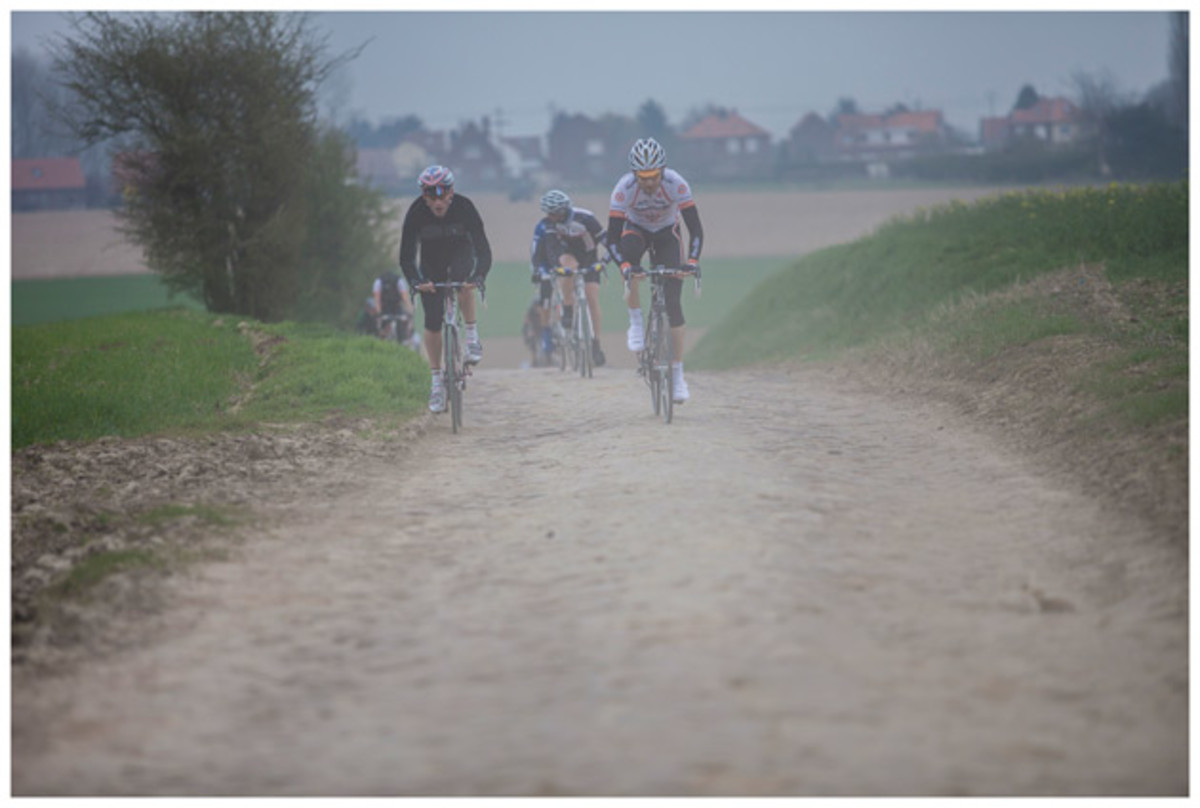 For starters, Strack doesn't like to call it a blog. To him, Velominati is a community of borderline crazy people who love cycling an unreasonable amount. He began cycling at age 8, when his father gave him an old Raleigh, which he started upgrading with aero brake levers to make it look more modern. Like most, he fell in love with riding and working on bikes. He founded the site in 2009 just for fun, recruited some friends and strangers from all over the world to help write for it, and, as he said, it has spun wildly out of control from there. They 'calls them likes they sees them', which seems to resonate with readers all around the world, providing some of the most entertaining cycling-specific content on the web today.
1. According to Strack, a Seattle-based technology consultant, Velominati is all about living life as a disciple of cycling. In fact, Velominati is the plural form of the made-up Latin word, Velominatus. "We sometimes come across as being dogmatic, but our tongue is firmly planted in cheek. We believe passion is best fed by having a great sense of humor, so we never take ourselves too seriously," he told me recently. "Not usually, at least.
"I've always loved history, and would have loved to study it in college but got into computers instead," he added. "But the history of our sport is a fascinating one, and I've always enjoyed studying that aspect of things. The Rules and many of the articles are about the history of our sport as well as its future. Cycling is deeply traditional and also very innovative. It's a fun dichotomy to explore."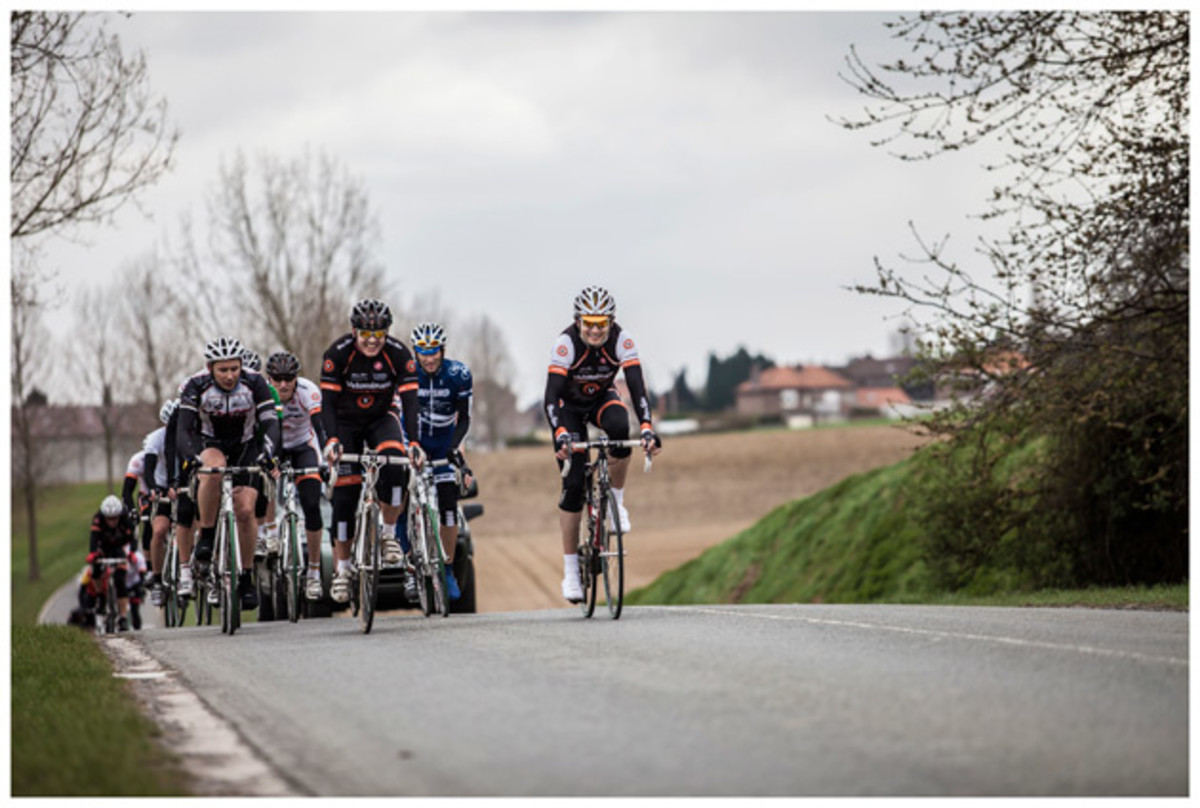 2. All of the Keepers (as the authors for Velominati are called) have full-time jobs as well and they do this in their spare time, on nights and weekends. It's loads of work, Strack said, but also loads of fun. "We have such a great community, it's a pleasure to help keep the spirit of cycling alive," he added. "Our readership stays pretty flat throughout the year and doesn't really spike during events like the Tour de France, which I think is a testament to the community and our focus not on racing, but on loving to ride your bike and having fun doing it. We get several hundred thousand readers coming by per month, and then we have quite a few who come by many times a day. The whole thing boggles my mind. I hope all those people realize we're full of shit."
3. There are 92 Velominati Rules. Former pro Robert Millar added his two cents recently, giving credence and gobs of credibility to the Velominatus. I asked Strack how long it took them to compile the list. "It happened pretty quickly," he said. "Each of us kind of lived by these Rules throughout our lives, like many in the community did as well. Then when Brett coined the term The Rules, it clicked and I chucked up a page and wrote a few of them down. Then Brett, Gianni, Marko, and Jim added a bunch and we landed on what was the start for The Rules as they are now. The whole process probably took less than a week. From there, it evolved organically as we recognized new ones we'd missed or members of the community pointed some out.
"The Rules are about fostering passion, not shutting it down," he explained. "We strongly believe that if you look good, you feel good. If you feel good, you'll have fun. And fun is what it's all about; none of us are getting paid to ride our bikes, so it only makes sense to enjoy it! At the same time, riding a bike is hard, and you'll suffer like crazy. But suffering feels like an accomplishment afterwards, like it's something you can be proud of; you can prove to yourself that you have the will to push even though your mind and body are telling you to stop. That's incredible, and the lessons you learn doing that are lessons that spread into your daily life. Being a better cyclist, I believe, makes you a better person."
Strack's favorite Rule, besides Rule #5, is Rule #9. "I love riding in the rain, which is convenient seeing as I live in Seattle," he added.
4. A cogal gets its name from the cabals that the illuminati had, which the Velominati is very loosely based on [it's pronounced cog-all, by the way]. They're basically gatherings for the Velominati, a day devoted to the bike. There's also a mandatory post-ride recovery session at the end, usually held at a local pub. "We just did our first two-day Cogal near Packwood, Washington," Strack said. "We did two big mountain days: one on Mount Saint Helens and the other on Mount Rainier, about 300km in total. Naturally, we called it the V to V Cogal. It was great fun, but we could've used some adult supervision during the recovery session on Saturday; I think everyone had a hangover for Sunday's ride."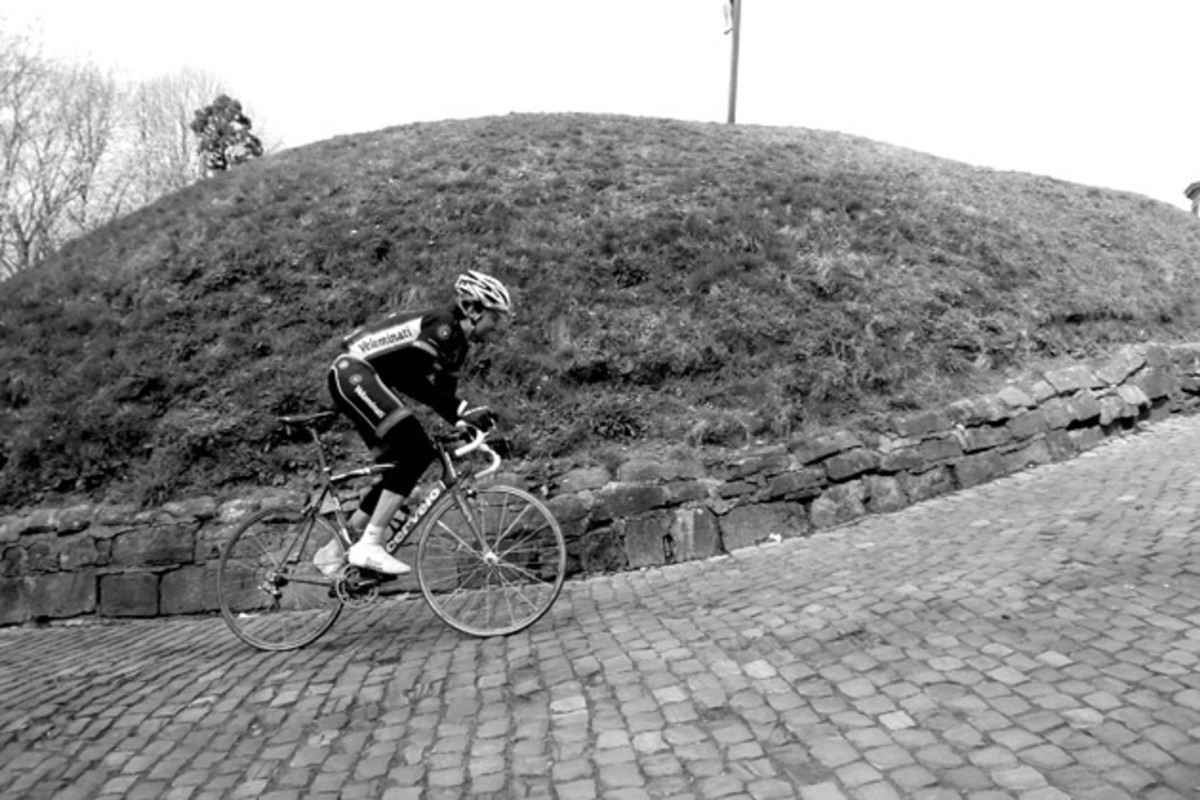 5. The Velominati Keepers Tours take in the Spring Classics, often with a former pro who sips from the same V chalice, like Johan Museeuw. "We lucked out by making friends with two of the best guides in the world, William and Alex who founded and run Pavé Cycling Classics," Strack said. "These guys are cut from the same cloth as we are, and it shows; they're all about passion. They're also crazy, like us. They're great organizers and are friends with Johan, and at this point I feel like I can call Johan a friend as well, which is an incredible honor. He's a really cool guy and invites us along to his trailer at the races while we're in town. Riding the roads side by side with him is quite an experience; he looks just like he did when he raced: the way he sits on the bikes and pedals and everything. He'll tell stories about when he was racing on those same roads, where and why he attacked, why he got dropped, etc. It's awesome. And he tries to talk you out of doing the steep climbs; he still hates them as much as he did when he raced."
Strack confided they put loads of energy into the Tours, but the Pavé boys are the masterminds behind the planning and organizing. They aim for 10 or so participants. "We had some last-minute cancellations this year and were just under that, but then a group of people showed up at the end and we had something like 15 people…" he added.
"We're doing this more for fun than we are for anything else, so we really measure the success of the Tours by how much fun the attendees have," he said. "Our feedback this year was great; the riding is hard, but we have loads of fun and we've never once had anyone from the community show up to a Velominati Cogal or Tour and not be a super cool, fun person. We do lots of laughing on our trips."
Strack's team takes care of everything on their Tours: food, transport, bike maintenance, even loaner bikes. "William's mother-in-law, Genevieve, is with us the whole time cooking the most amazing food ever," he said. "You won't need your wallet once you arrive in Lille until the day you leave. We did two Tours on the Cobbled Classics, riding and watching Flanders and Roubaix along the way. We're looking at something new and exciting for 2014, so stay tuned for an announcement soon."
Vive la vie Velominatus.
Riding the Eddy Merckx velodrome in Gent: