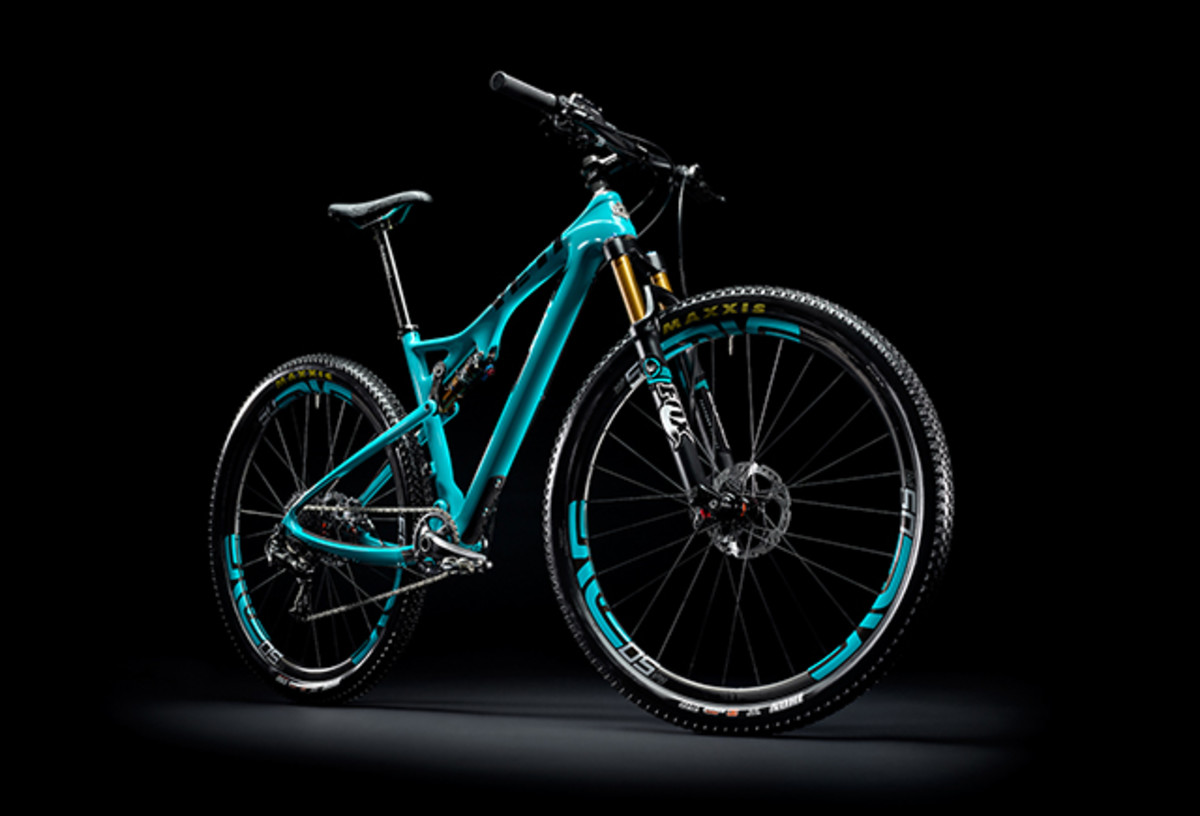 Yeti introduced today the new AS-Rc cross-country bike, a revamped version of a storied bike in the company's history. Built for cross-country racers and trail riders, the AS-Rc rolls on size-specific wheels and delivers 100 millimeters of optimized rear-wheel travel. The AS-Rc will begin shipping immediately as a complete bike with builds starting at $5,800.
The 4.2-pound frame and efficient suspension has been optimized for shorter travel with an updated and modified single-pivot design. Yeti has worked closely with Fox Racing Shox to refine the suspension rate to give the AS-Rc a predictable feel that holds up while pedaling and retains composure when the trail gets rough. The new frame was designed using a carbon Dogbone link to add considerable stiffness to the chassis, and sports Yeti's progressive geometry (69-degree headtube angle, long top tube and low bottom bracket) that has been borrowed from its experience in downhill and enduro. The bike's wheel size is 27.5-inch on the extra small and small frames, and 29-inch wheels on medium through extra large frames.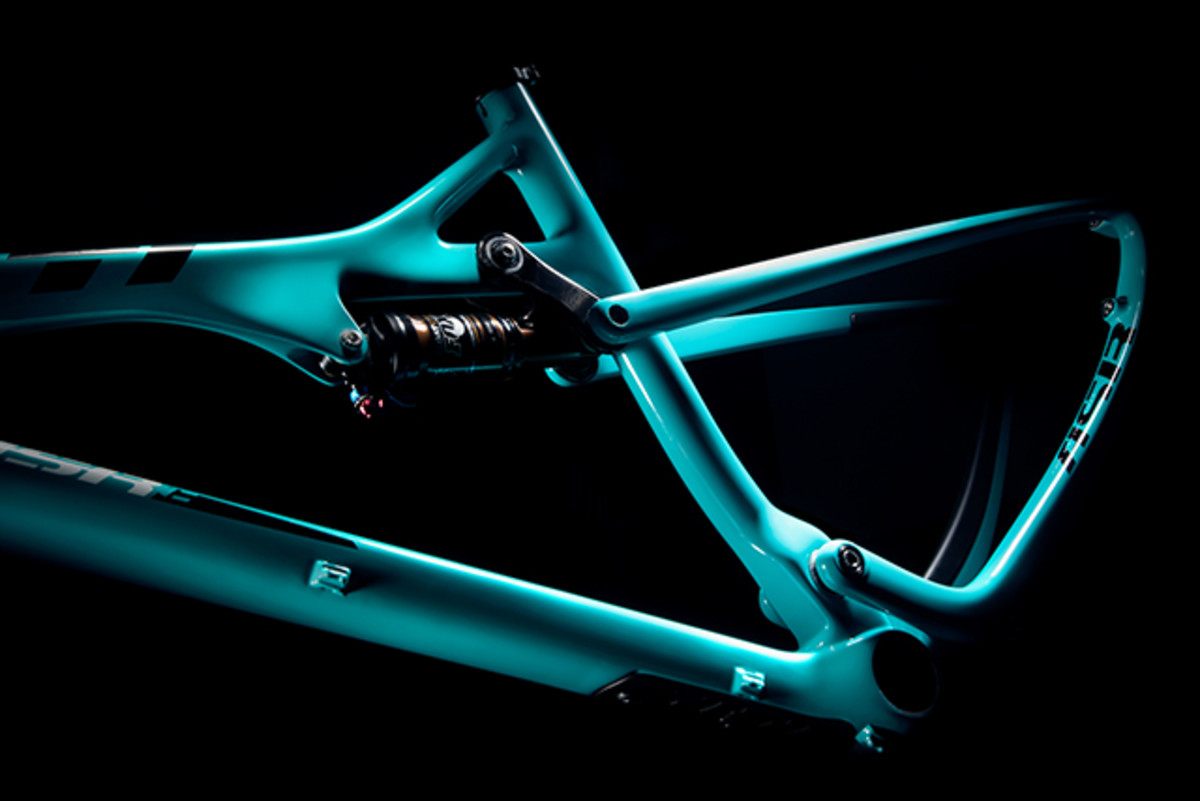 "We have been out of the cross-country market for several years, so it was important that we nailed the form, fit and function of the AS-Rc," said Yeti president and co-owner Chris Conroy. "The AS-R has been a storied bike in our line and we raced cross-country for nearly 20 years and have produced some greats in the sport. XC racing is in our DNA and we're excited to reintroduce people to our heritage with a bike that sports Yeti's progressive geometry."
We had the pleasure of taking an AS-R out for a ride during a recent visit to Yeti's Golden, Colorado, headquarters, and we were impressed with the bike's capability. Its agility was impressive, even on extremely technical and punchy climbs. But that isn't much of a surprise is it? This is a cross-country bike we're talking about after all. The truly impressive part came on the descents. The AS-R instills more confidence when getting rad than a bike of this nature should. But that shouldn't come as much of a surprise either considering that this is a Yeti we're talking about.
The AS-Rc will be available to ship immediately as a complete bike with SRAM's X01 build kit with an MSRP of $5799, or $8099 with an Enve M50 wheelset. Complete AS-Rc's will weigh as light as 22.3 pounds. It will also be available with a SRAM XX1 build kit with an Enve M50 wheelset for $9999.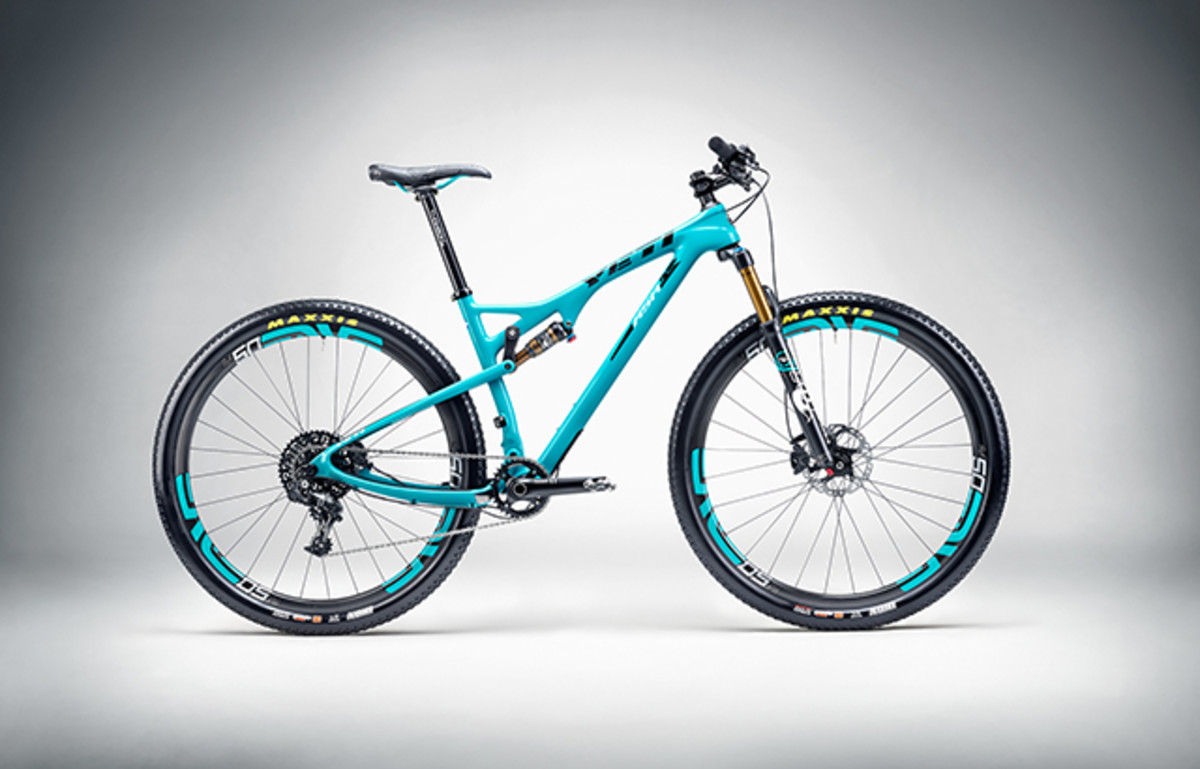 More Yeti news: