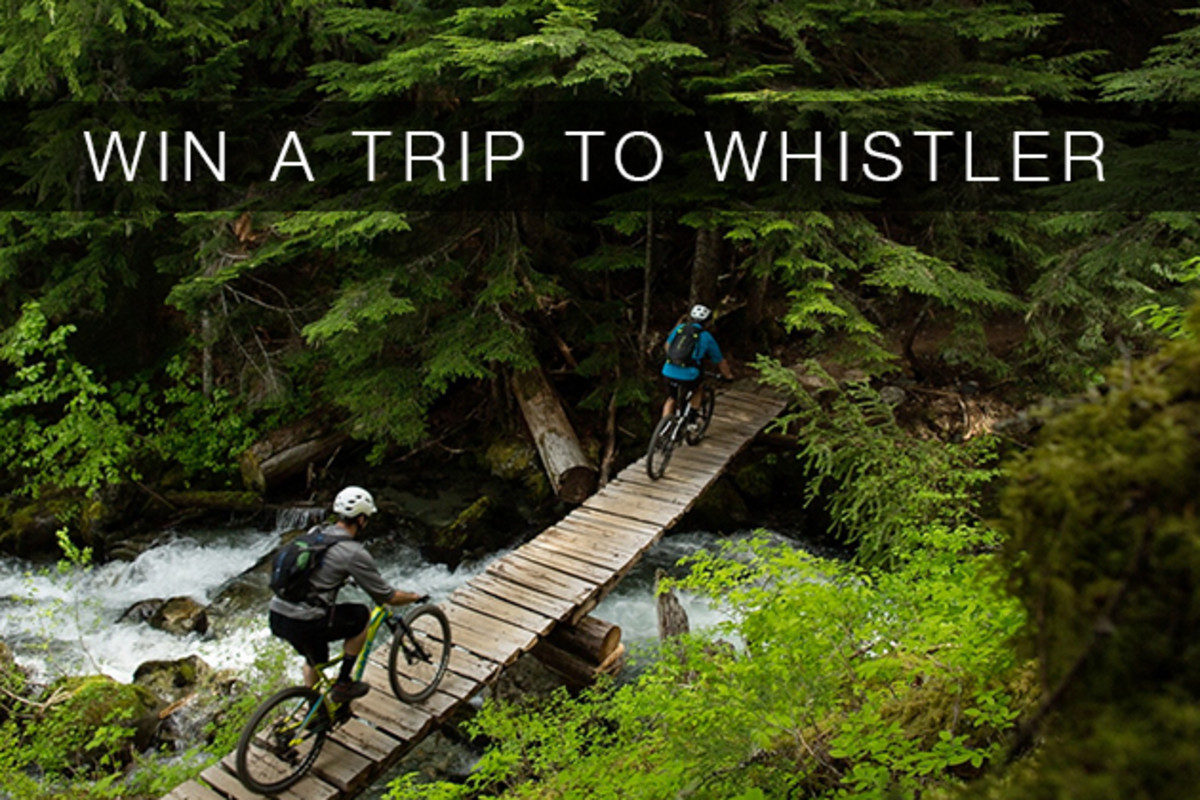 Enter by clicking here to "Like" Whistler Tourism on Facebook and submit your image.
We all go riding with our phones, with our point-and-shoots and some of us venture out with our DSLRs. But what do we do with all those images? Post them on Facebook? Share them on Instagram? If you feel like that's not giving your sick shot justice, then this is your chance: Enter to win an all-inclusive trip to Whistler. But don't wait, the contest ends today!
With 300 miles of singletrack and the world-famous Whistler Bike Park, Whistler has become known as the mountain bike mecca of the world. If you have never been, or have been, this is your chance to win a once-in-a-lifetime trip. So, what are you waiting for, snap and post!
What's included:
+ Two 3-day lift tickets for the Whistler Bike Park (including 1-day tickets for the Top of the World trail)
or
+ Two days of guided cross country tours to explore Whistler's extensive trail network
plus
+ Round-trip airfare to Vancouver International Airport
+ Round-trip ground transportation to Whistler
+ Five nights' accommodation courtesy of the Four Seasons Resort Whistler
+ Two 3-day bike rental packages
+ One $100 Whistler restaurant certificate
+ One $300 Whistler spa certificate
+ One digital camera to capture all the action