When Chris Guillemet and his partners launched the first Velofix mobile shop at the end of 2012 in Vancouver, British Columbia, they simply wanted a more convenient way to get their bikes serviced. They quickly found out that they weren't alone. Many cyclists were searching for-and, importantly, willing to pay for-the same combination of online scheduling, fast, quality service and friendly mechanics.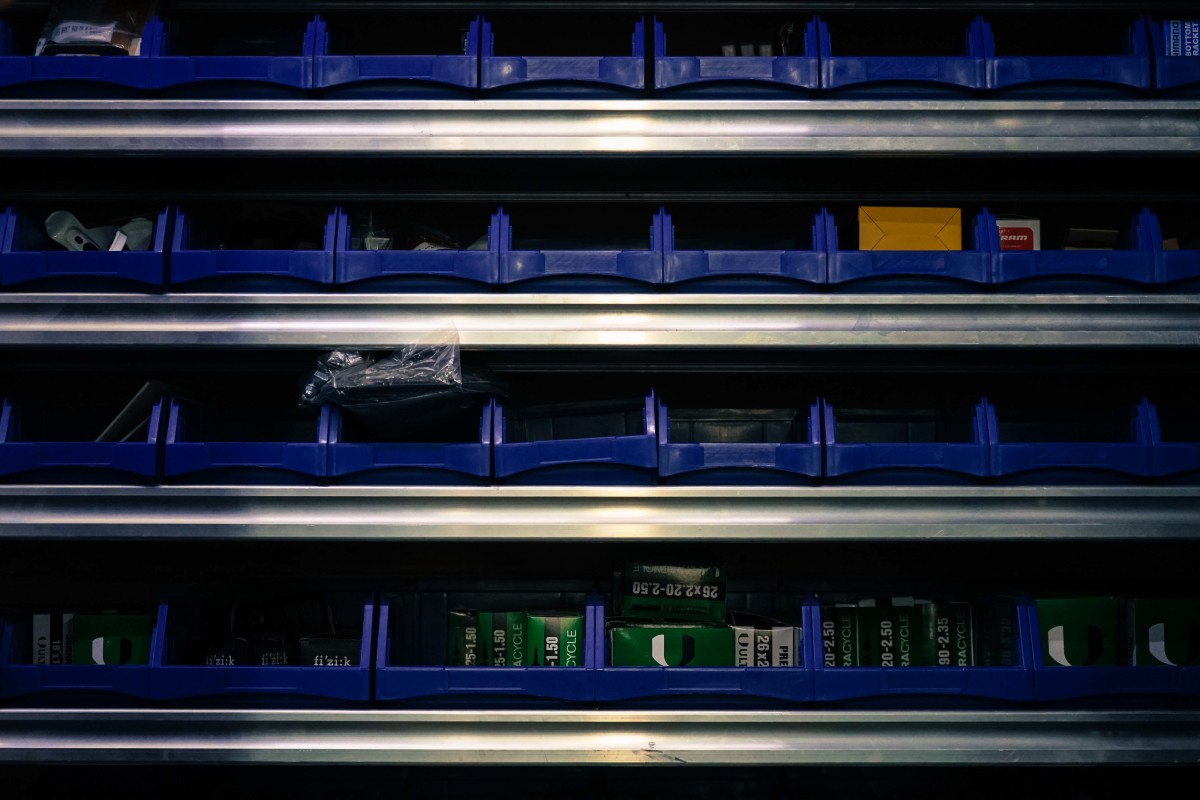 Today Velofix is a rapidly growing franchise with 73 Sprinter vans sold and 45 currently in service across North America and plans to expand to Europe and Australia. The formula is simple: customers book an appointment online for a basic or major tune-up or parts installation and pick a day when the van is scheduled to be in the area, then the mechanic travels to their home or office and the work is done on-site. Franchisees pay a $25,000 fee plus about $90,000 to buy and build out the Sprinter van and 8 percent in royalties to the corporation.
Along with individual and corporate customers seeking tune-ups, Guillemet said Velofix has also capitalized on the emerging consumer-direct bike sales model by offering builds to online shoppers who don't want to face shaming at their local shop. Buyers can even have their bikes shipped directly to a Velofix franchise and the mechanic will build and deliver it.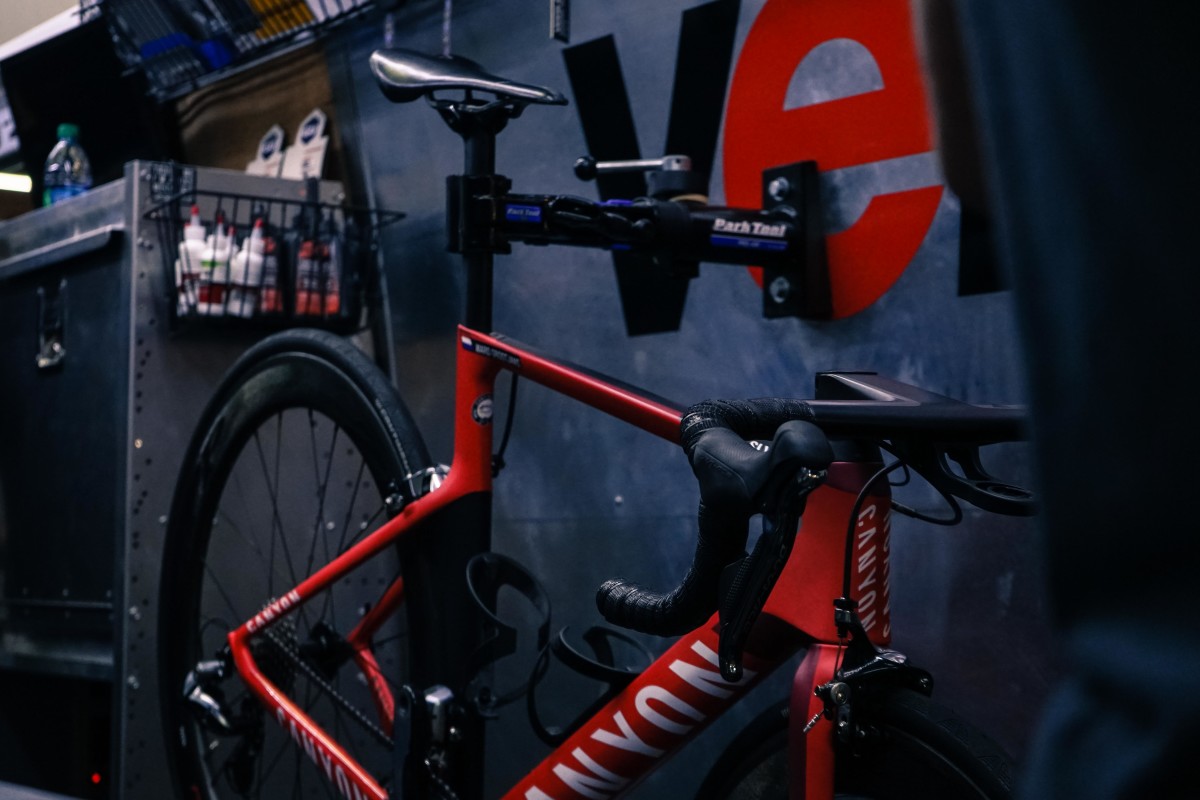 "The game is changing," Guillemet said on Wednesday from the Velofix van on the Interbike tradeshow floor. "With the likes of Canyon, and Trek saying they're starting consumer-direct sales, it's [possible] for this type of service to grow greatly because most people who buy online can't build it by themselves."
Trek, of course, is shipping bikes directly to its dealers as to not cut their shops out of the deal. Still, Guillemet is tapping into this market at the right time, just as consumer-direct bike sales are starting to pick up steam.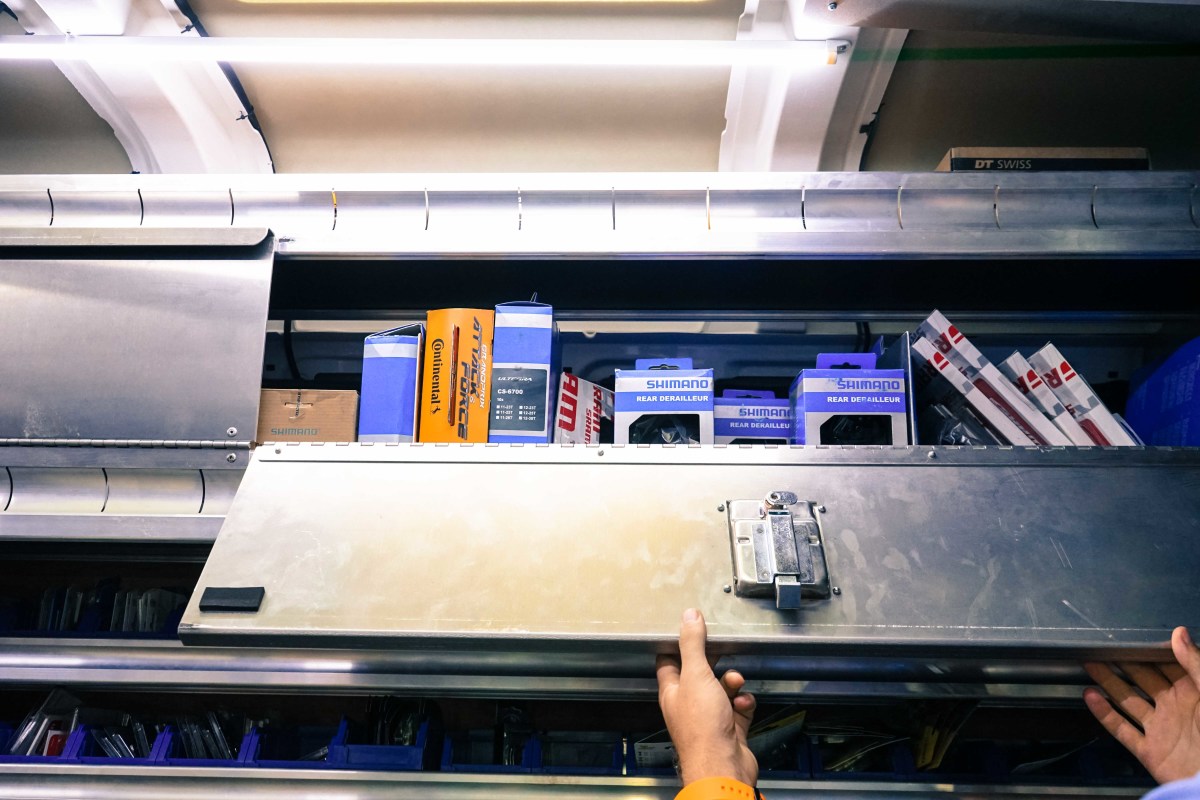 Despite how popular Velofix has been with customers, it has, predictably, not been so easy to win over brick-and-mortar competitors.
"In the beginning, there was a lot of pushback," Guillemet said. "We had a lot of trouble getting distributors to sell to us. There were shops screaming, 'If you sell to these guys, we're not buying from you.'" It's kind of like the food truck movement, in which restaurants with high overhead often balk at competition from restaurants on wheels, which have lower costs and higher margins.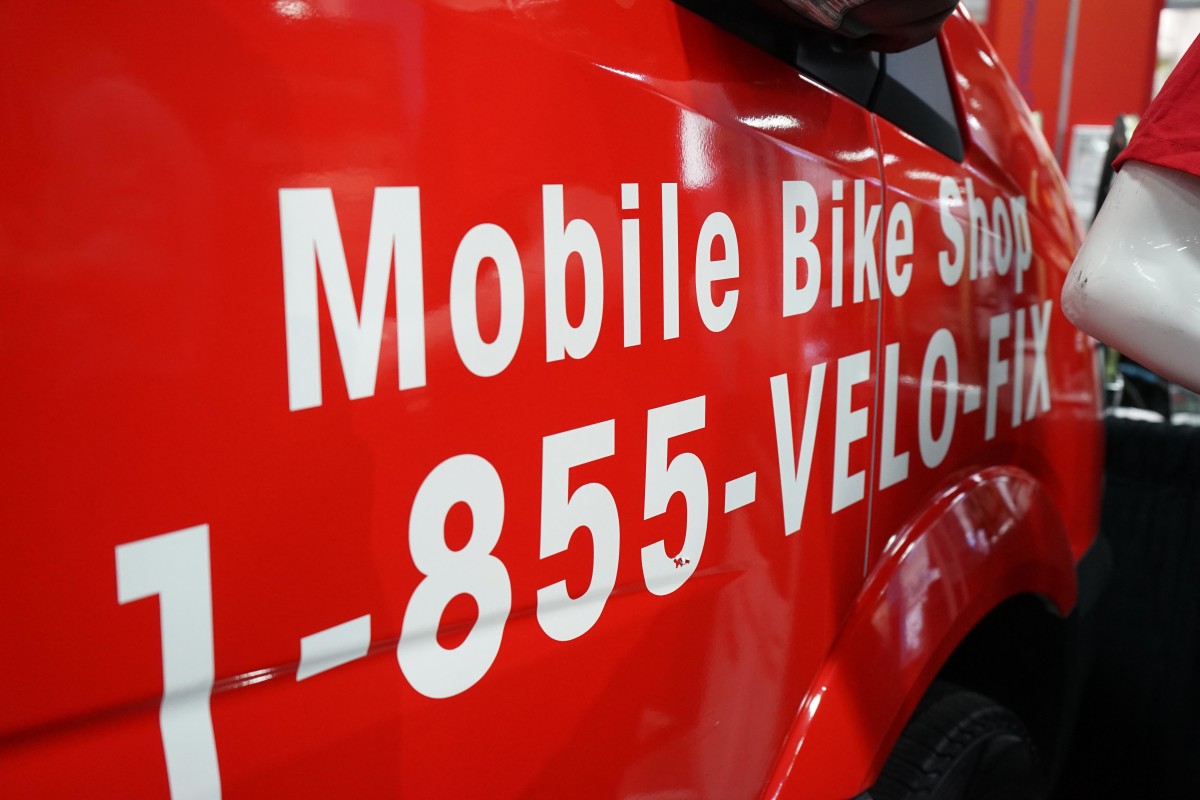 That toned down when Velofix proved its commitment to communities by supporting local races and events. Plus, while Velofix sells some commodity items like tubes and spare parts, it doesn't stock apparel or accessories or anything else shops sell. And shops are starting to catch on that it's wiser to adapt with the times than resist change-several of Guillemet's recent franchisees are bike shop owners, who are either adding a mobile option to complement their traditional drop-off service model or moving their entire business to the road, driven out of brick and mortar by high rents and other rising fixed costs.
"Bike shops are moving to more of a demo center/service type of business," Guillemet said. We're already that; we're just on four wheels."