Editor's Note: This is the third installment of an eight-part series, documenting the travels of Galen O'Moore and Hurl Everstone, as they zig-zag through Colorado, Montana, North Dakota and Utah. They will be filming their adventure with Action Cam by Sony, and posting their adventures and the faces they meet on Instagram. Follow along: @bikemag, #heavypedaltour and #actioncam.
By Hurl Everstone
The Butte 100 features an astounding 16,600 feet of climbing and is touted as the "most difficult mountain bike race in the country." That quote is attributed to one Tinker Juarez, a 3-time winner of the race. Tinker wasn't on hand this year to defend, but Galen and I were present and decided to give it a crack. There is also a Butte 50 mile event, in addition to the 100 miler; the BLM does cap total registration at a combined 250 riders for both events, due to concerns about overuse in one day, and the 2014 edition sold out in an astonishing 4 minutes 23 seconds, while the 100 miler filled up in just 13 minutes. Without question, event organizer Gina Evans, and her outstanding crew of volunteers, known as the "Neon Army" for there brightly colored attire, have created an exemplary mountain bike experience.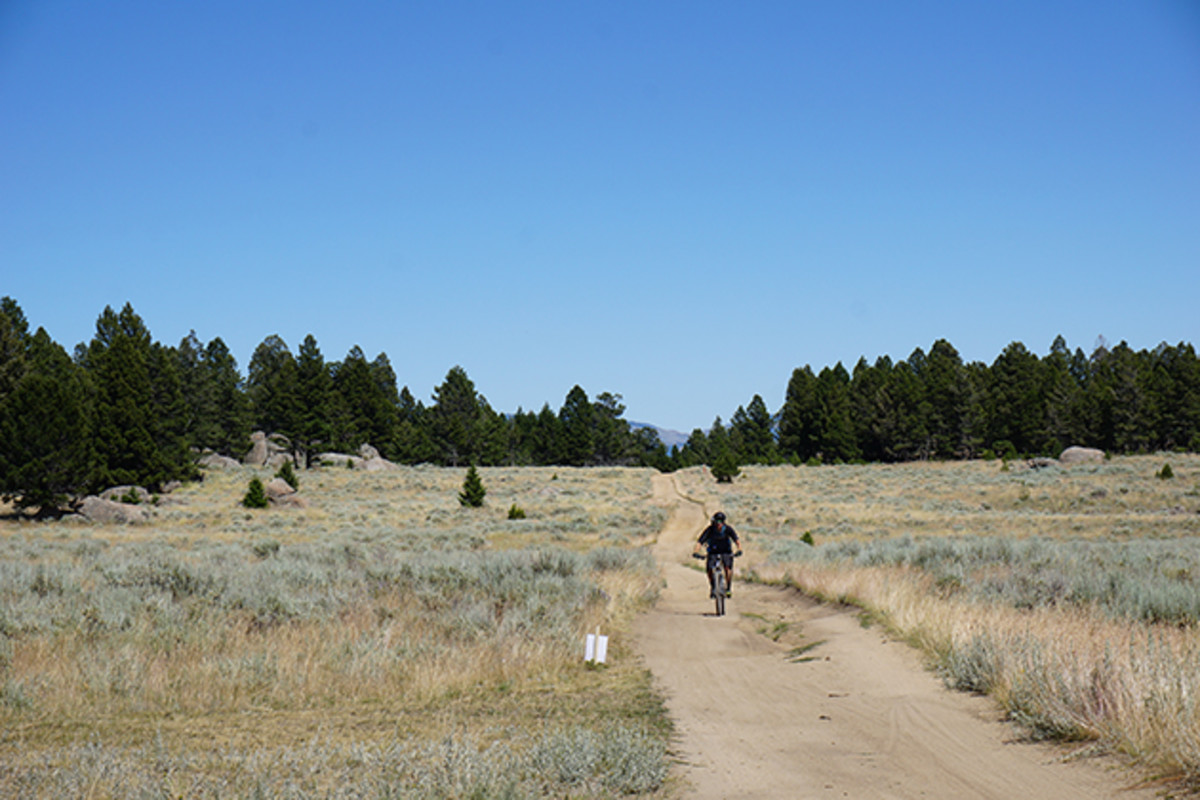 A 6:00 a.m. start time is hard to adhere to in the best of scenarios, and given that we were coming off of Evel Knievel Day–including the Urban DH race on Thursday, as well as the Black Flag show Friday night and then followed by staying up until 2:30 a.m. getting our gear ready–it's a minor miracle that we rolled out of the now-deserted starting area at 6:45.
The Butte 100 is made up of two sections: a north loop, and a south loop. Run in a figure eight format, the north loop comes first and is mostly jeep road and two-track. Plenty of banked turns and high-speed descents kept this segment interesting, and we were sure to stop for repeated runs down rock-strewn slopes and off-camber corners. It was also a blazingly hot day.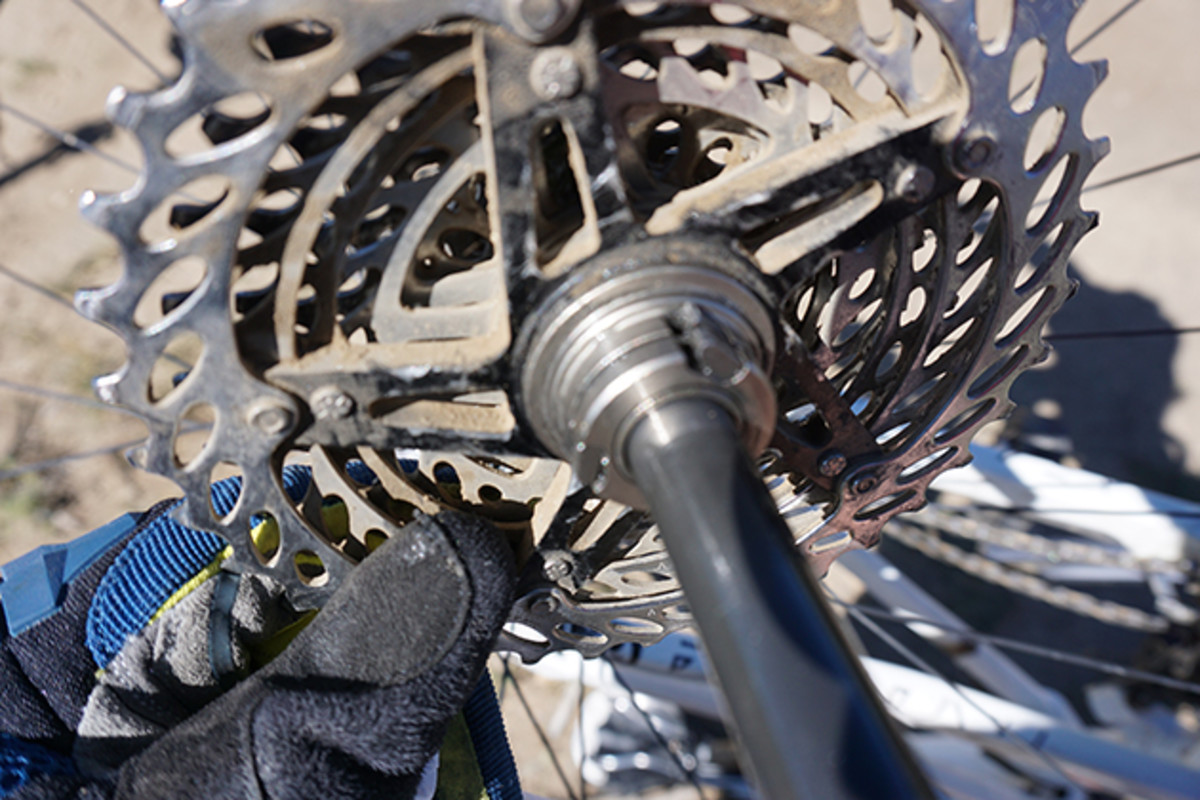 We encountered one rider, Keith from Alberta, who was on his third attempt to conquer the 100. Sadly for him, his freehub body 'bought the farm' approximately 10 miles from the halfway point. He made a valiant effort to hike it out, but time constraints led race organizers to haul him in on the back of a quad wheel.
What Galen and I didn't count on, was taking 9.5 hours to conquer this first loop, so that by the time we reached the start/finish, and the beginning of the south loop, it was nearly 4 p.m.
Now, I'm no fan of DNF'ing, but there was realistically no chance of us finishing in a timely manner. This was a major bummer, as the south loop features large swaths of singletrack, utilizing the excellent Continental Divide Trail. (In retrospect, we should have opted for the Butte 50, which simply eliminates the north loop and runs the south loop in its entirety.)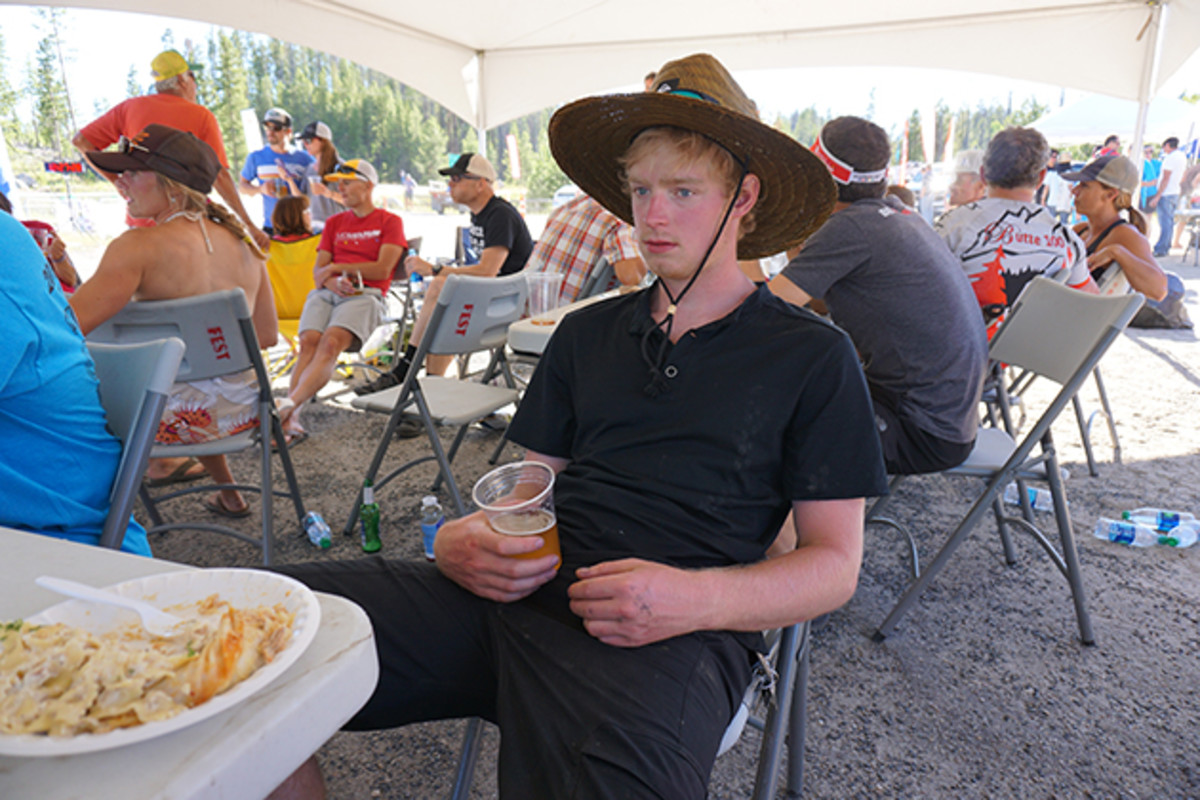 An executive decision was made to throw in the towel, and to cheer on the remaining finishers. There were also three kegs to help consume, food to recharge our tired bones and plans made to return the next day to ride the south loop singletrack. These plans would be derailed, not for lack of trying, but for the fact that the Butte and Helena area is primed full of singletrack and we had a hard time narrowing it down.
Tune in next time as we dissect the Discovery Bike Park, Philipsburg, Montana's finest drinking establishments and some hellacious mosquitos on the gnarly Muskrat Creek Trail outside of Boulder, Montana.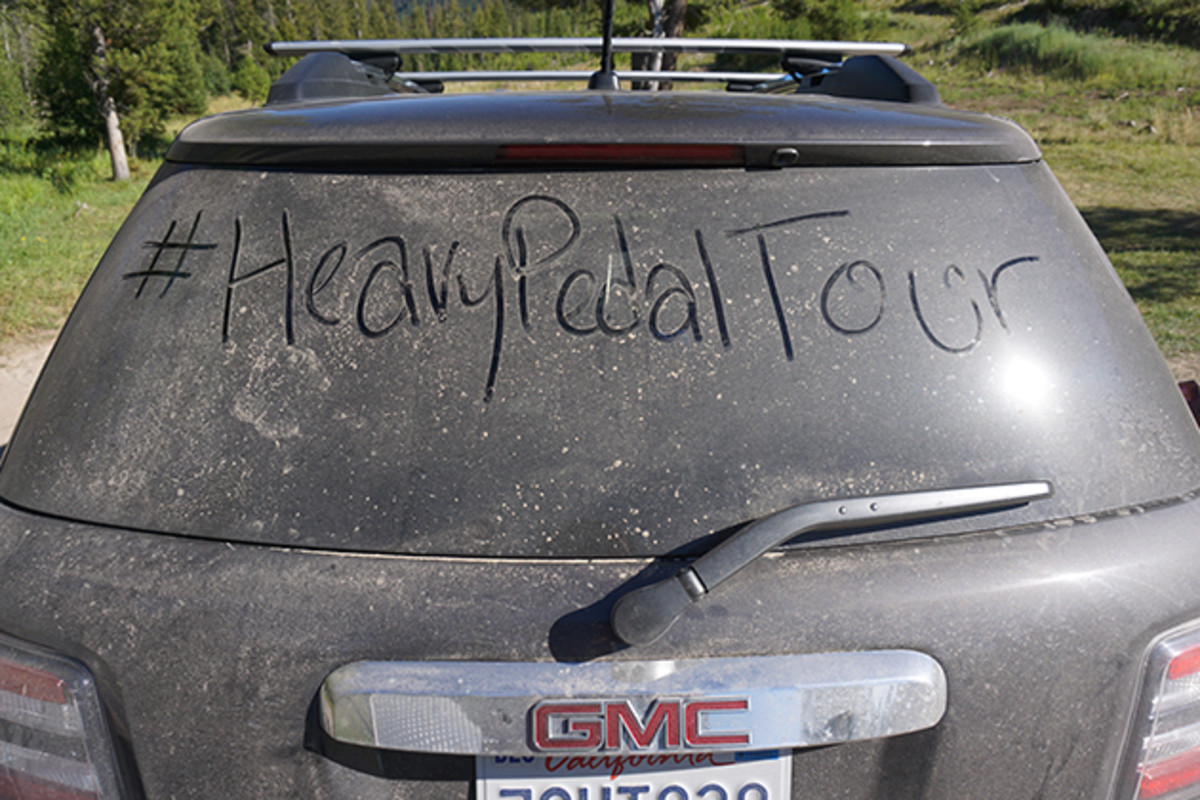 Previous Heavy Pedal Tour installations: