The primary goal of the Trans-Cascadia event has always been to share the incredibly unique trail systems of the Pacific Northwest Cascade range with the world – and in doing so to give back by to the local trail advocacy efforts. As Nick Gibson explains, "in one sentence, our goal is to create a world-class event in our back yard that also gives back to our community."
Trans-Cascadia, a non-profit organization and in their first year invested 500 hours of trail building hours and raised $2800 for the Oakridge trail network. In 2016, they have logged over 1000 trail building hours, have invested in a tool library for local trail organizations to use, and hired trail boss, Derrick Bell, to guide their efforts.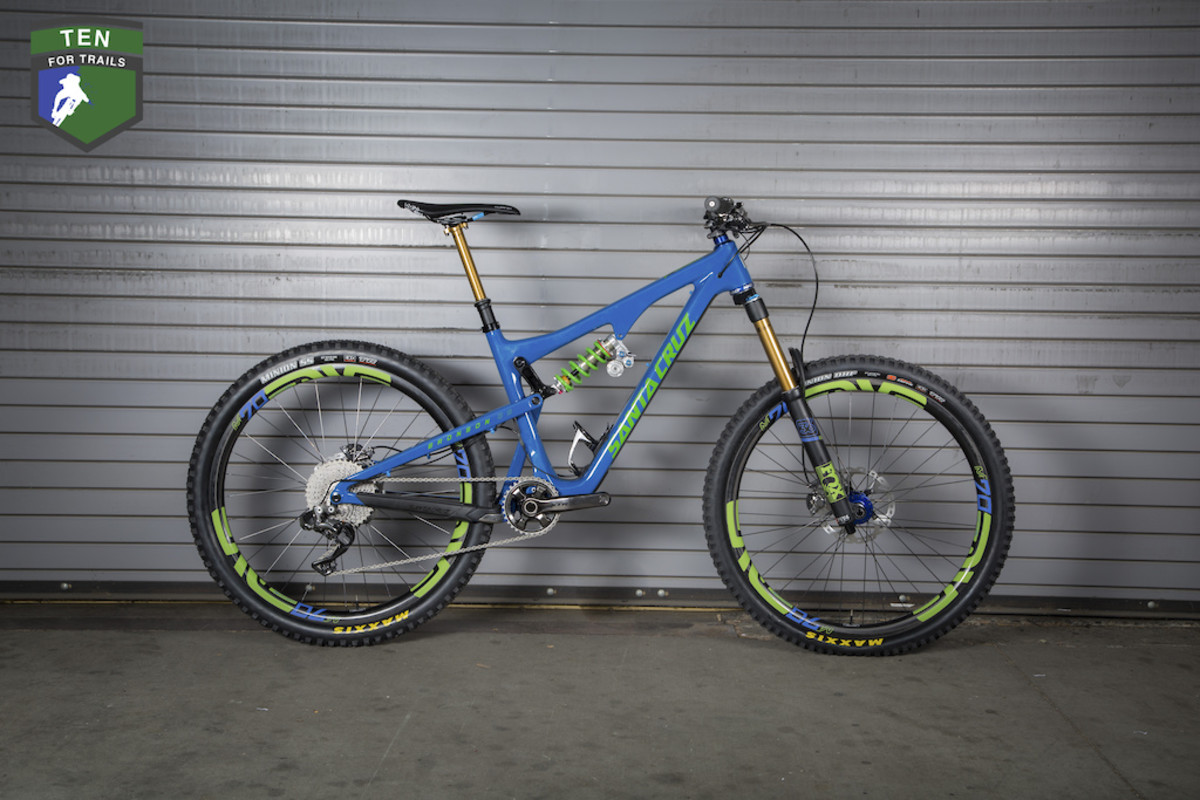 This year Santa Cruz Bicycles came onboard as Bike title sponsor and have been heavily involved with Trans-Cascadia's trail advocacy efforts – participating in build weekends and helping to raise awareness and funds.
In taking advocacy to a higher level, Trans-Cascadia will give away a custom Santa Cruz Bike to one of their donors, the winner's choice of a Bronson, a Nomad, or a Hightower. Each bike was custom built with no expense spared:
• Custom frames by Santa Cruz – Nomad, Bronson and High Tower
• Shimano XTR Di2 components, 9020 crankset, XTR Trail brakes
• Custom 11/6 shock from PUSH Industries
• Chris King HS, BB and Hubs
• PRO Component Tharsis Carbon Bar, Tharsis Stem, Turnix Ti Saddle
• Fox 36 Fork – Transfer Seat Post
• ENVE M70 HV Hoops
Donations can be made until October 2, 2016 at midnight and the winner will be announced on Monday, October 3. Donations can be made online for $10 each. Each $10 donation increases your chance of winning.
More information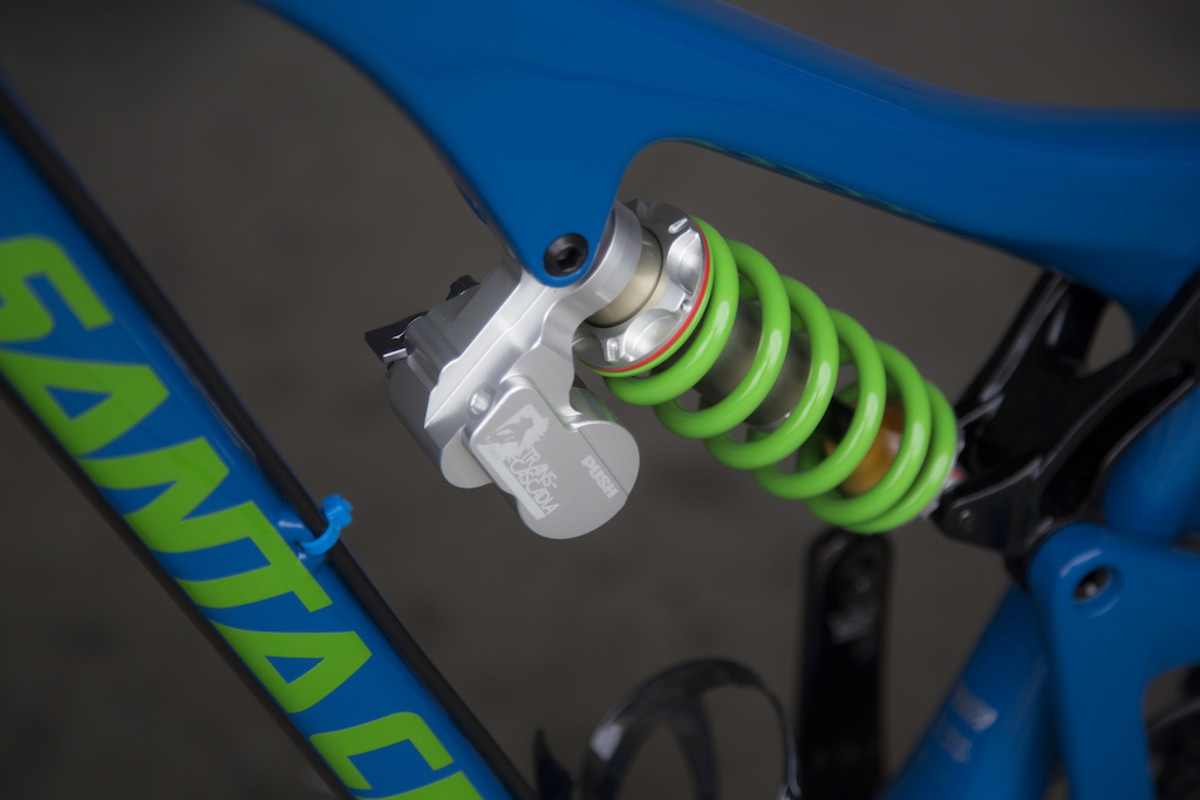 About the Trans-Cascadia Promoters:
MODUS Sport Group understands that mountain biking is more than just a sport, it's a way to grow an appreciation for the world that we live in, we feel that this is critically important and we understand that it takes effort and work to insure this experience for the generations of riders to come. As Trails Stewards we hope our work will open up new areas of riding and contribute to maintaining current trials in order to create lasting and sustainable riding areas that will be ridden and enjoyed for years to come. For more information on the Modus Sport Group visit www.modussportgroup.com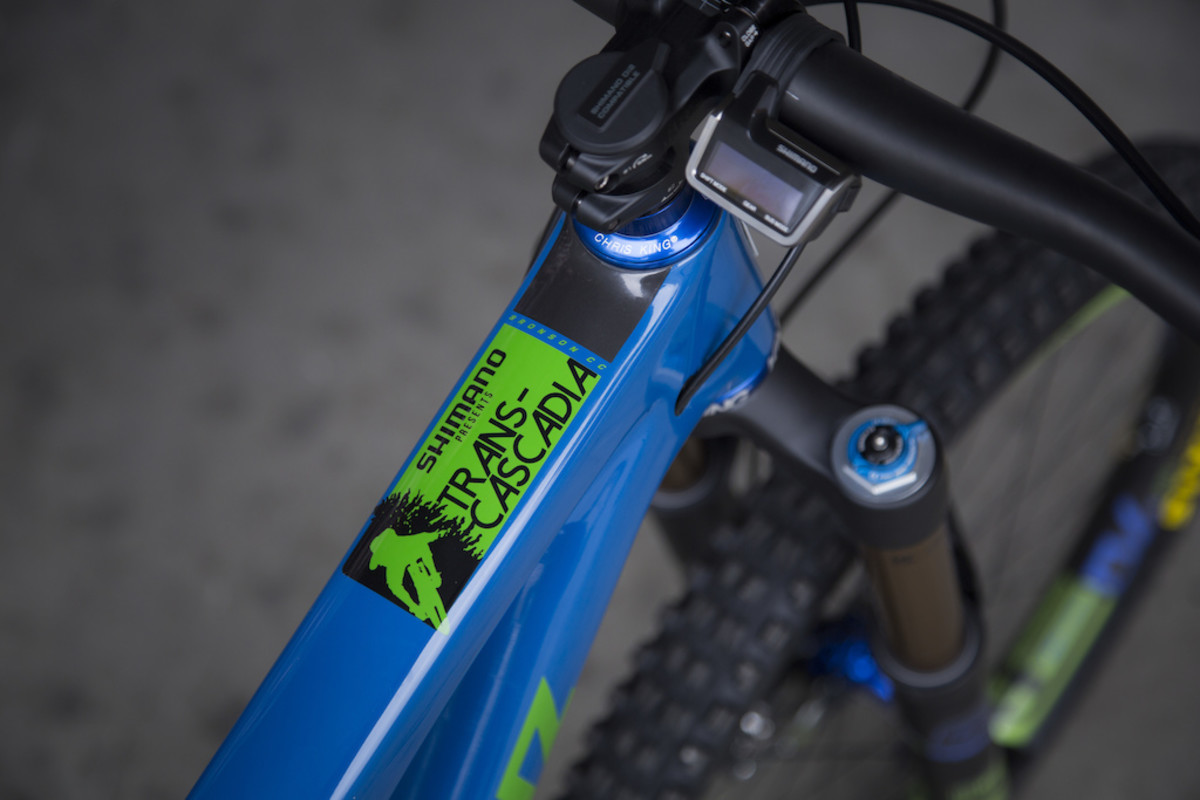 Thank you to:
Shimano, Santa Cruz, PRO, Chris King, Pearl Izumi, SMITH, Travel Oregon, MODUS Sport Group, Clif Bar, Stiegl, Clif Family Winery, Defender, One-Left.com, The U.S. Forest Service, OBRA, and Oregon Adventures.
Donation Details:
Each 10$ Donation increases your chance of winning. Ten percent of Ten for Trails proceeds will be donated to the trail advocacy group of your choice. The remaining proceeds will benefit the trail advocacy efforts of the Trans-Cascadia team. The winner chooses one complete bike of size and choice of one of 3 models; Nomad, Bronson or Hightower. Because the Frame and Shock are custom to your size and preference, expect 90 days for delivery.
Contact:
Nick Gibson
nick@modussportgroup.com
352-316-2749