TASCO MTB announces the Bike for a Buck promotion with all proceeds benefiting the National Interscholastic Cycling Association otherwise known as NICA. TASCO MTB partnered with Pivot Cycles and CamelBak to offer amazing prizes throughout this promotion, with the grand prize winner receiving a Pivot Mach 429 Trail with Pro Build. Ticket entries are $1 with no limit on the number of tickets a person can purchase. The more tickets purchased, the more money is raised to support NICA.
"TASCO MTB was founded around the shared love and passion we all have for riding bikes," said Nate Miller, Founder of TASCO MTB. "NICA is doing amazing things to get more kids on bikes. I am proud to support NICA and all of their positive efforts to grow the future of cycling."
NICA was founded in 2009 with a mission to develop interscholastic mountain biking programs for student-athletes across the United States. NICA provides leadership, services and governance for local leagues to product quality mountain bike events, and supports every student-athlete in the development of strong body, strong mind and strong character through their efforts on the bike.
Anyone can purchase tickets for $1 each and for every $10 spent on TASCO MTB products that person will receive one ticket. For more information and details please visit Tasco-mtb.com. For more information on NICA please visit nationalmtb.org.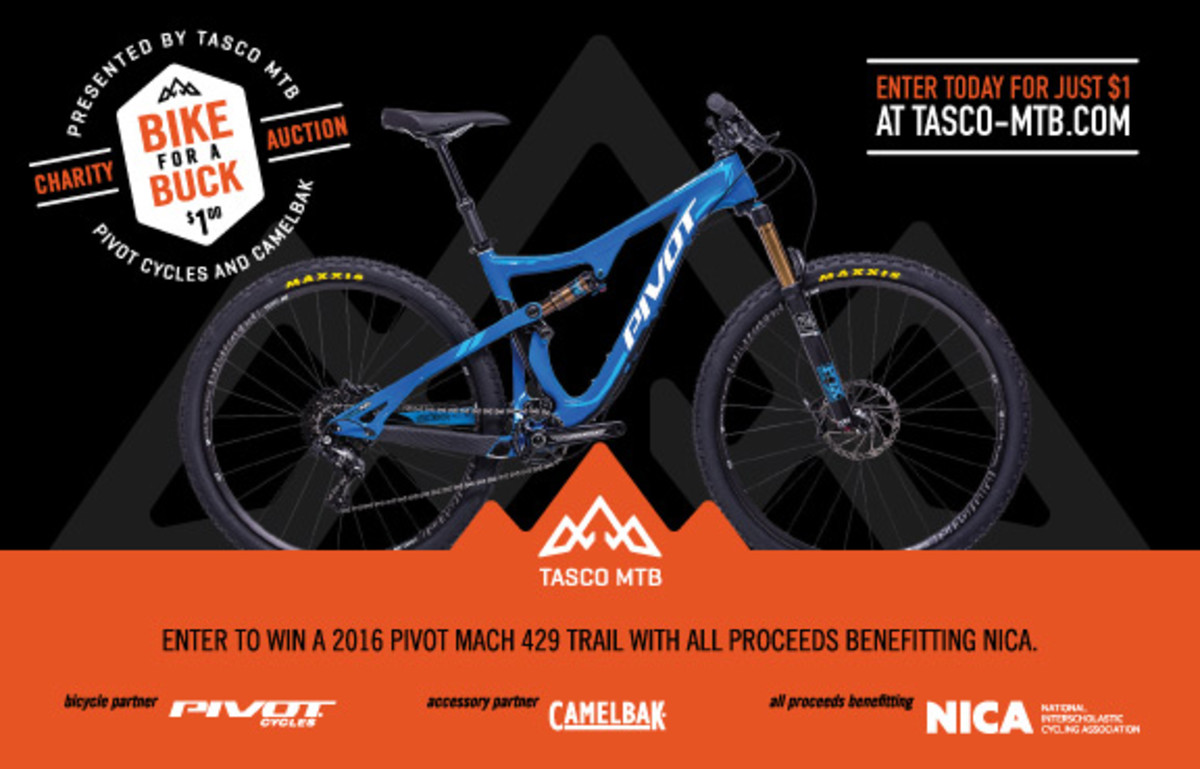 About TASCO-MTB
TASCO MTB is a lifestyle brand dedicated to keeping mountain bikers comfortable whether on or off the bike. Nate Miller, Founder of TASCO MTB, is an avid surfer and mountain biker and noticed the abundance of lifestyle apparel available for surfers after their session. He wanted to bring that spirit to the mountain bike community with TASCO MTB. When the feet come off the pedals TASCO MTB is there with a wide variety of post-ride gear to keep you comfortable while still showcasing your passion for cycling.