By Travis Scheefer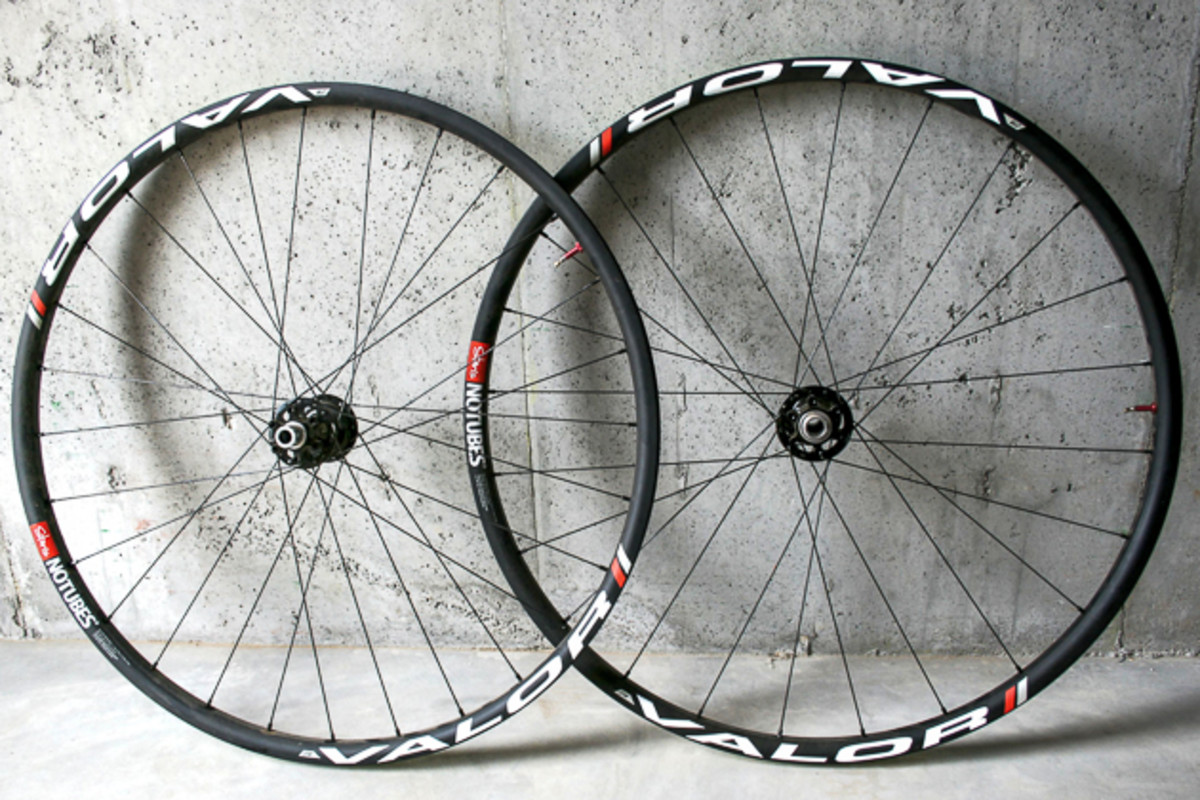 Stan's NoTubes ZTR Valor 29er carbon wheel | $1,900 | notubes.com
Stan's NoTubes brought tubeless to the masses and set the standard for lightweight race wheels in 2008, when they were ridden to Olympic victory. For the past few bike-seasons carbon wheels have been all the rage. Stan's has been slow to release a carbon rim and jump on the bandwagon with all of the other companies offering carbon. I would venture to guess they haven't felt pressure to do so because their aluminum rims are selling so well. This has put them in a unique situation to take time developing the ZTR Valor carbon rim that utilizes the NoTubes' Bead Socket Technology that has set Stan's wheels apart.
Valor means "great courage in the face of danger, especially in battle." A fitting name for a race-wheel made for World Cup competition. The look meets the title-the matte finish on the carbon graphics is sleek, and the carbon layup is top-notch. The rims are wide and deep compared to a typical Stan's rim, but it's not overdone.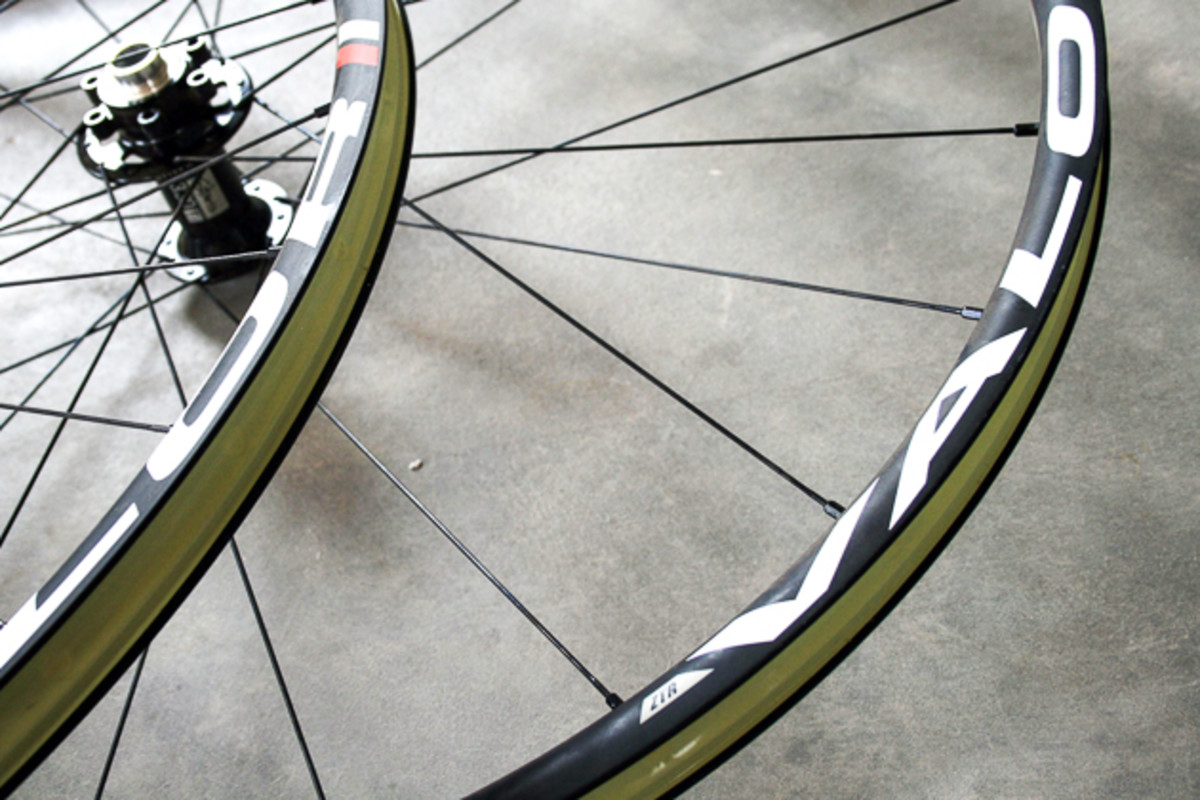 Lifting the 29-inch wheels out of the cardboard box, I immediately noticed the weight, or lack there of. The set weighed 1,310 grams, including tape and valve stems. As expected from NoTubes, mounting tires was a breeze, and I put a set of 2-inch race rubbers on for testing, as it seemed to be the most fitting choice. The 3.30Ti hubs make it easy to switch endcaps for whatever flavor axles you might be running.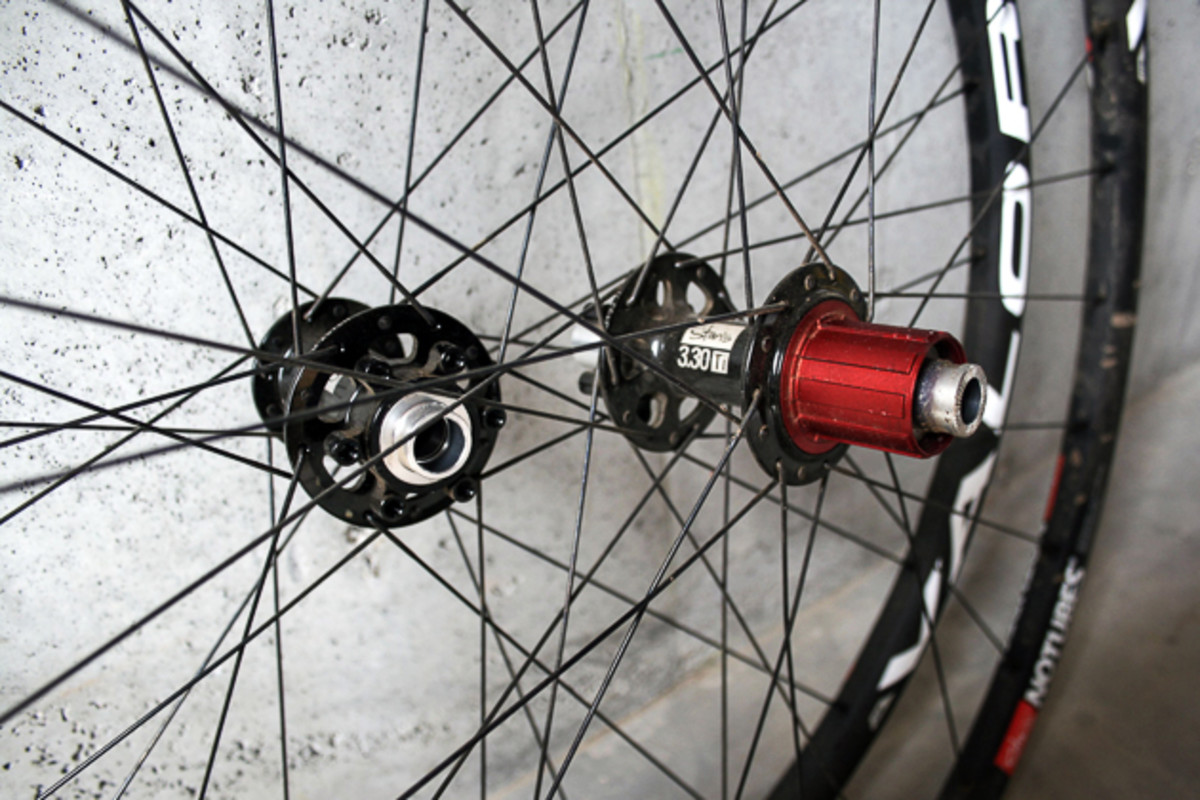 On the bike, the Valor wheels felt exceptionally snappy when accelerating due to the stiffness and light rotational mass. They evoke a feeling of wanting to push the gas pedal, just to feel the response. As expected, the wheels are fast both on the flats and while climbing.
One question remains: How do they handle the rough stuff?
The Valors were stiffer than I expected. They hold a line through the rough rock-gardens without flinching, and rail the corners with confidence. I understand why the weight limit for these wheels bumped up from NoTubes' typical 170-pound limit to 230 pounds. If anything, the wheels might be a little too stiff for longer endurance racing, as the stiffness transmits the nuance of every pebble into the bike and rider.
The ZTR Valor wheels are fit for battle. They are stiff, fast and light. The finish on the carbon is holding up great after a couple rocky, technical races, and so far, the wheelset has been maintenance free.
More wheels reviews:
Fresh: Stan's NoTubes ZTR Race Gold
News: Ibis Introduces Carbon Wheelsets
Six of this year's most sought-after wheel sets