Press Release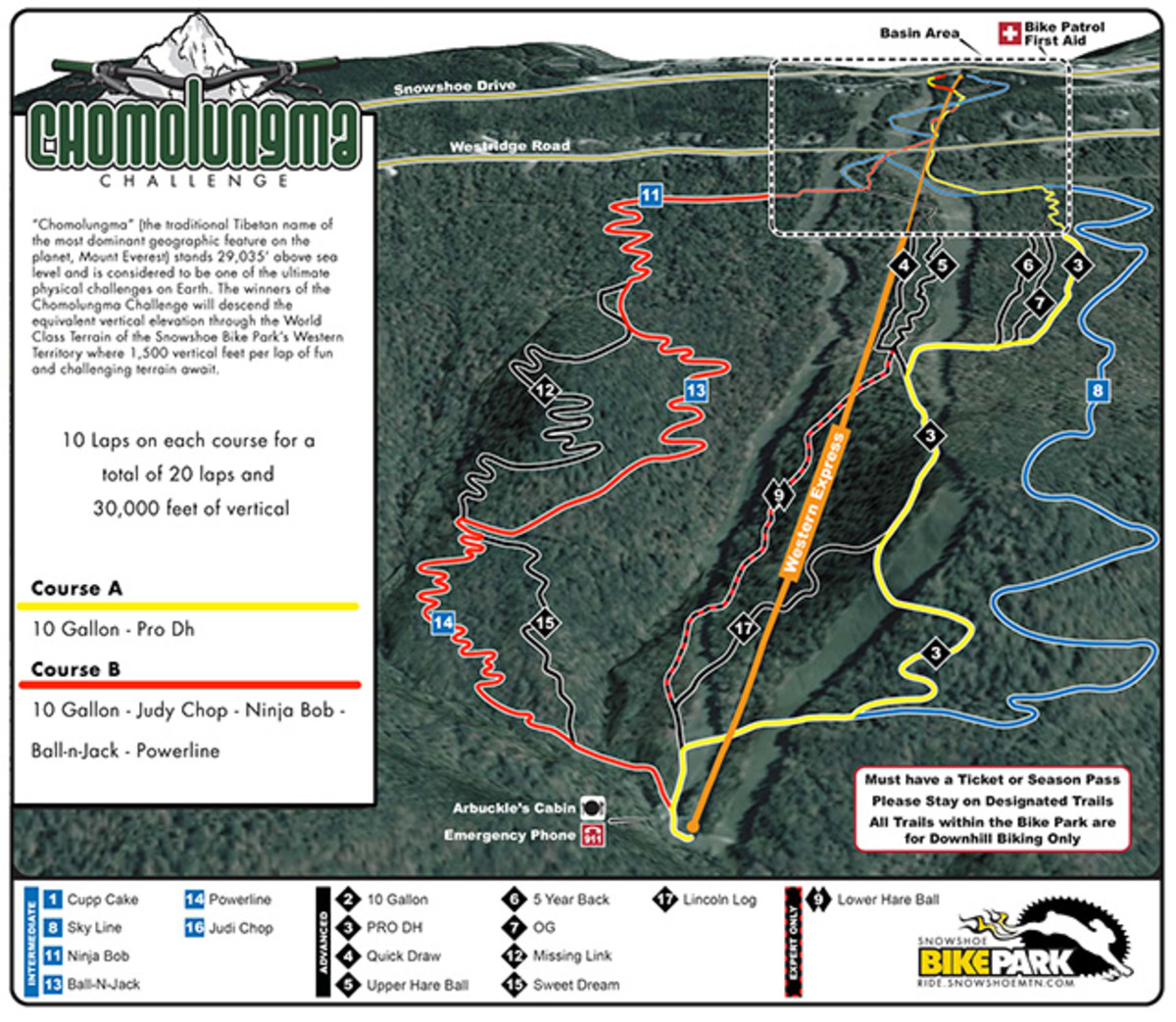 Snowshoe Mountain's Bike Park is set to host the third annual endurance mountain biking race, The Chomolungma Challenge, on August 16-17, 2014. The endurance downhill event, named after the traditional Tibetan moniker of the most intimidating peak on the planet, Mt. Everest, will dare riders to face the ultimate physical challenge. Racers will descend the equivalent vertical elevation of Mt. Everest, down Snowshoe Mountain. Each ride down the world-class terrain of Showshoe Bike Park's Western Territory is 1,500 vertical feet. Riders will complete their laps and the first to finish the total of Mt. Everest's elevation - 29, 035' - approximately 20 laps – will be deemed the winner of the 2014 Chomolungma Challenge. There is over $8000 in cash and prizes for this year's races.
This race will test your stamina as you compete in solo, duo team or quad team to descend the height of Mountain Everest on Snowshoe Bike Park's legendary Western Territory.
New this Year
Two full days of racing instead of just the one. We'll host the Solo race on Saturday and Duo & Quad on Sunday. Everyone is invited to register and compete in both days of racing.
Registration
Registration is now open at bikereg.com. The deadline to register online is Wednesday, August 13 at 2:00 AM ET. Starting order for the race is determined by the order in which participants register, first come first serve. Space is limited and is expected to sell out quickly.