The November 2015 issue of Bike magazine is now available on newsstands, both print and digital. With the onset of a North American winter looming large, and riders seizing the last vestiges of the season, this issue is a celebration of the unsung; an exploration of places, people and events that elude the hype while exceeding conventional expectations. It's about gambling against the odds, occasionally winning, but always bouncing back no matter what the outcome. It's an exploration of life on the fringes, out of the limelight, where risk is often the ultimate reward. It's about embracing the absurd and ascribing it your own meaning.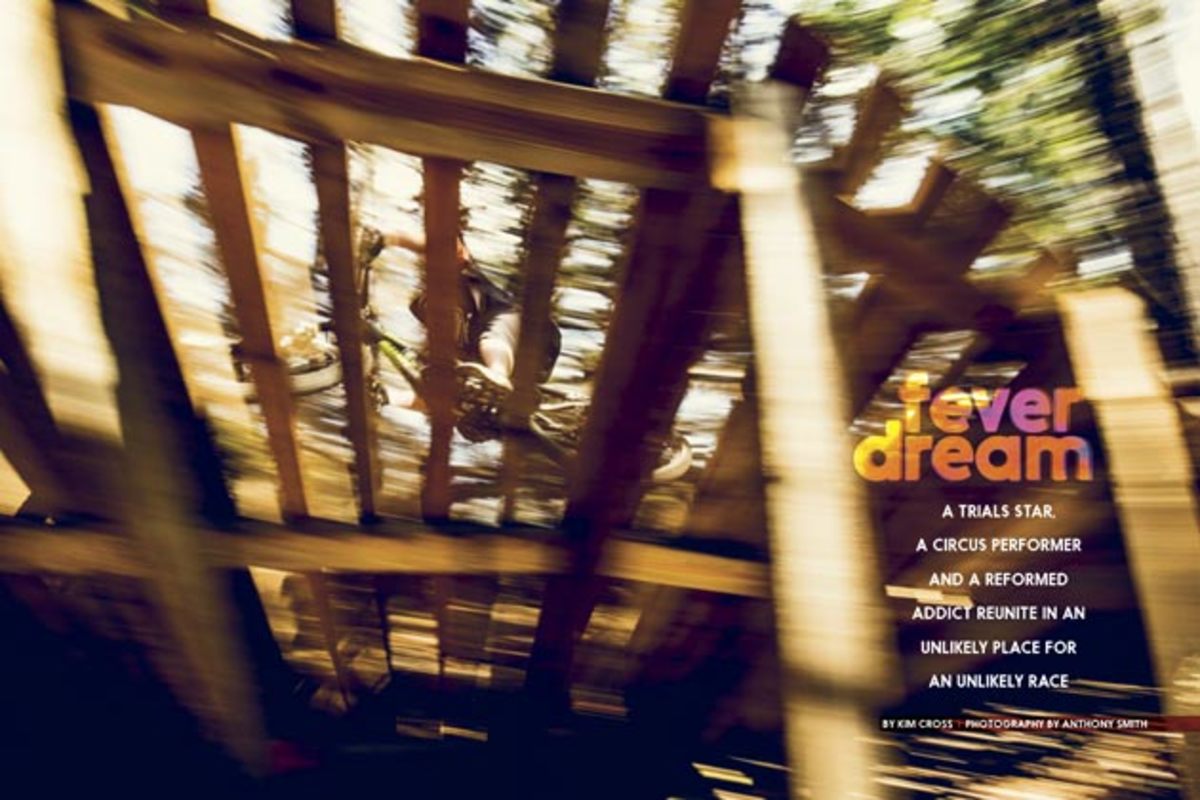 In Fever Dream, writer Kim Cross and Bike's Photo Editor, Anthony Smith, travel to Santos, Florida, to find out what happens when a trials star, a circus performer and a reformed addict reunite in an unlikely place for an unlikely race: the 12 Hours of Santos. A mountain-bike race in a state whose highest point is 345 feet above sea level; a place where hill repeats happen on bridges.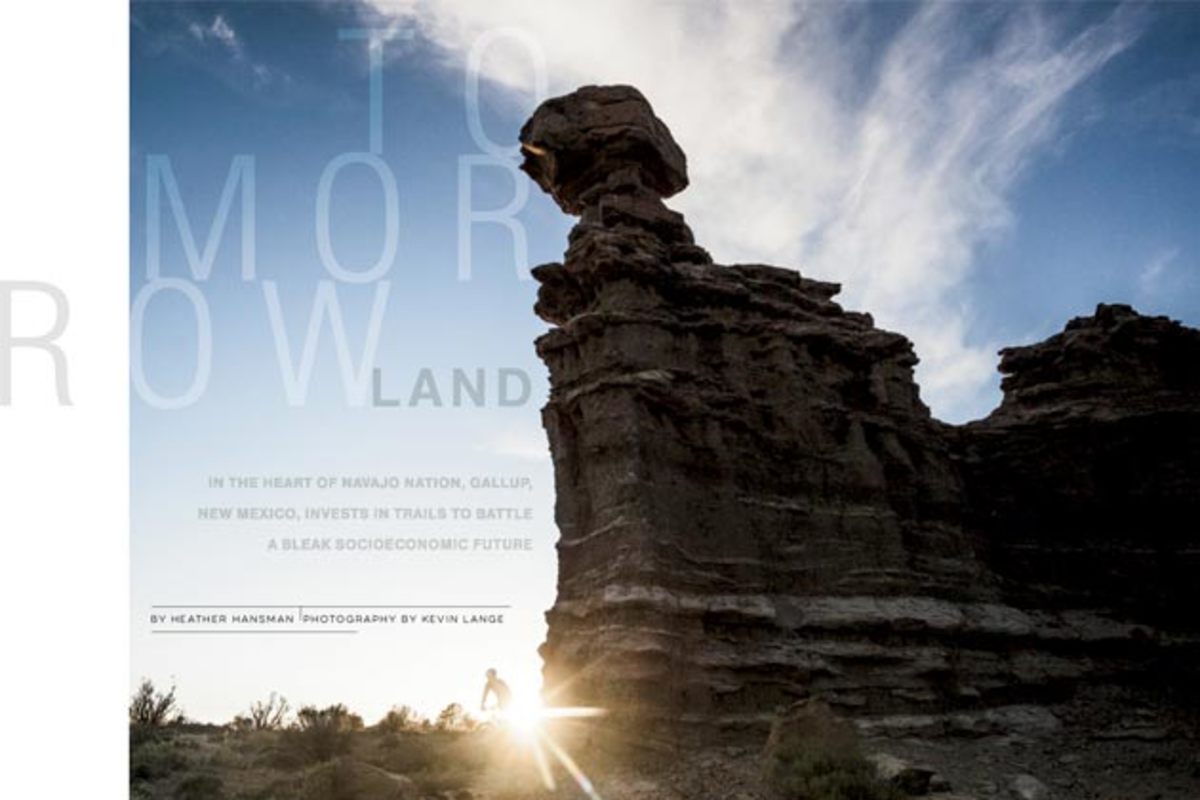 In Tomorrowland, we venture to the heart of the Navajo Nation--Gallup, New Mexico--where investment in an expanding trail network is helping in the battle against a bleak socioeconomic future. In the words of local lawyer and mountain biker Bob Rosebrough, "It's a place of struggle, a place of extremes…some people will avoid a place of struggle, but that, in itself, can be gratifying. After 36 years of living here, that's where I'm at. Let's embrace the struggle."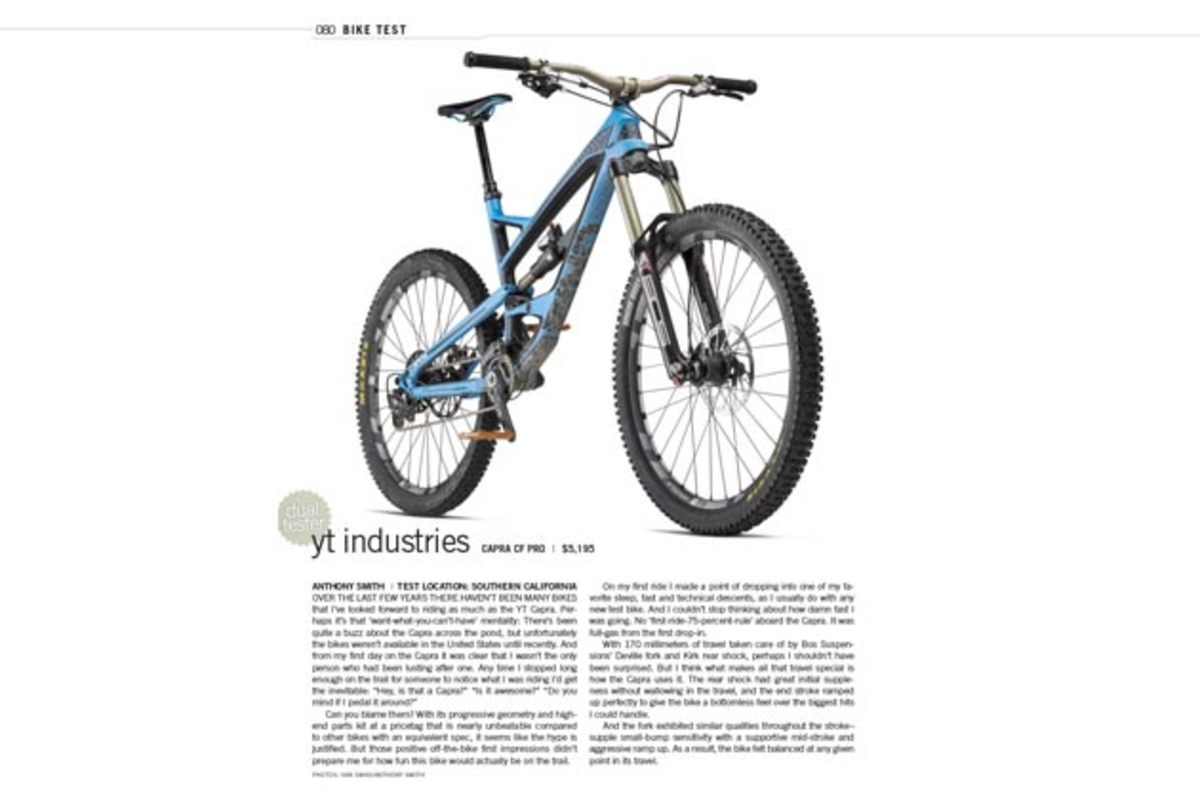 In Bike Test, we review four promising new models, including YT Industries' Capra CF Pro. While there's been quite a buzz about the Capra across the pond, YT Industries' bikes weren't available in the United States until recently. Two of our testers put the bike through its paces to find out if it lives up to all the hype.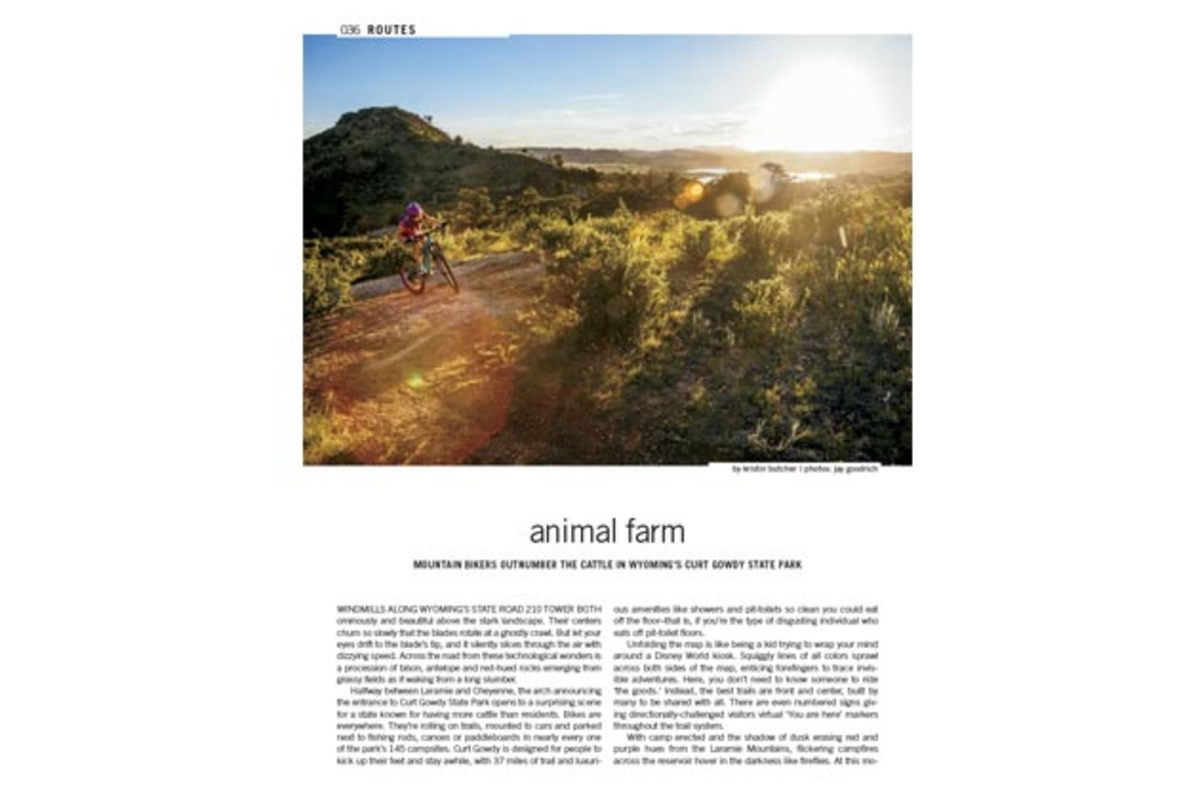 In Animal Farm, our columnist Kristin Butcher travels to Wyoming's Curt Gowdy State Park to battle windmills and sample 37 miles of trails that are spawning a regional trail revolution in a state known for having more cattle than residents.
Some folks like to hold their copy of Bike in their hands and flip through the pages the old-fashioned way, while others prefer to have it instantly lasered onto their various devices. Whichever you want, you can get it here.