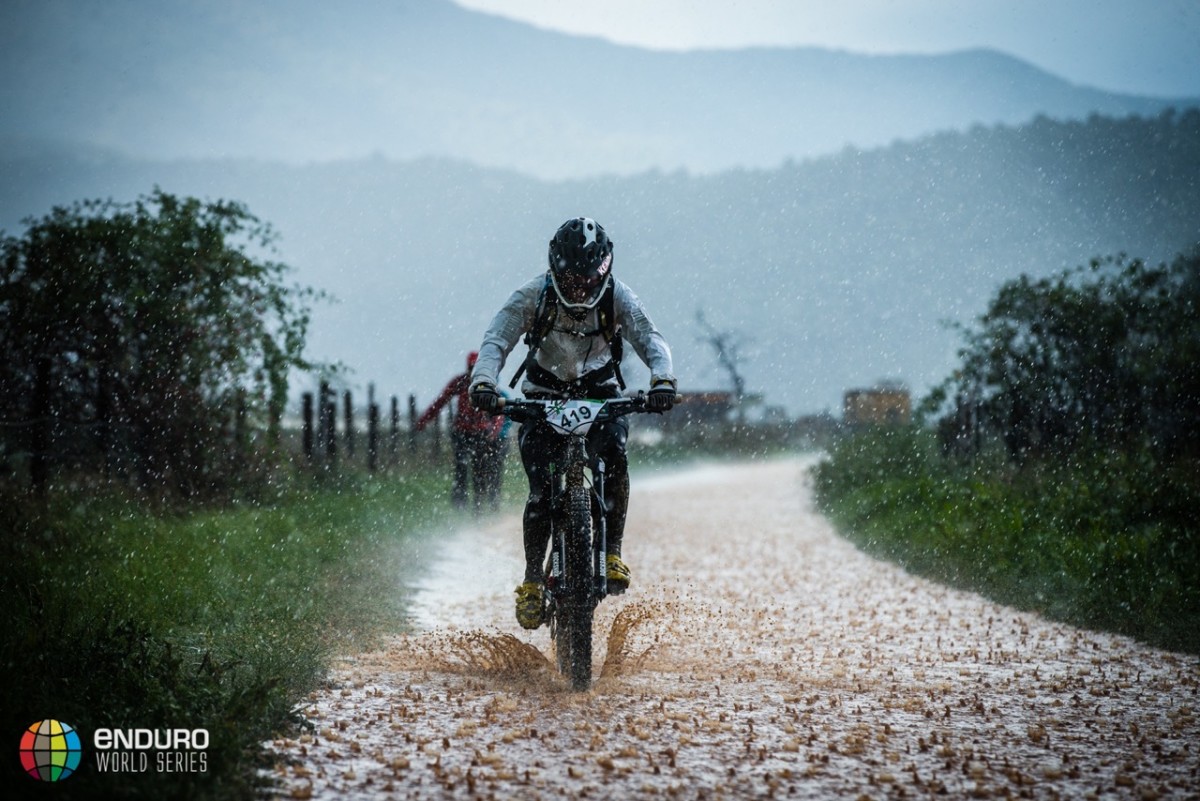 Photos by Matt Wragg
From the Enduro World Series:
Round Seven of the Enduro World Series, The Specialized Opel Enduro Festival Zona Zero in Spain, was always destined to enter the history books.
When you base a race village within the walls of a 12th century castle and race through ancient cobbled streets it's bound to leave an impression–but that's not the only reason Ainsa will be go down as a legendary race. The most extreme weather the series has ever encountered forced the cancellation of a stage–but even flash flooding couldn't dampen the spirit of this event.
Stage Eight, the last of the day, was cancelled after torrential rain led to flash flooding turning the track into a river. The results were taken from the first seven stages and therefore it was Tracy Moseley (Trek Factory Racing Enduro Team) and Richie Rude (Yeti/Fox Shox Factory Team) who took the win.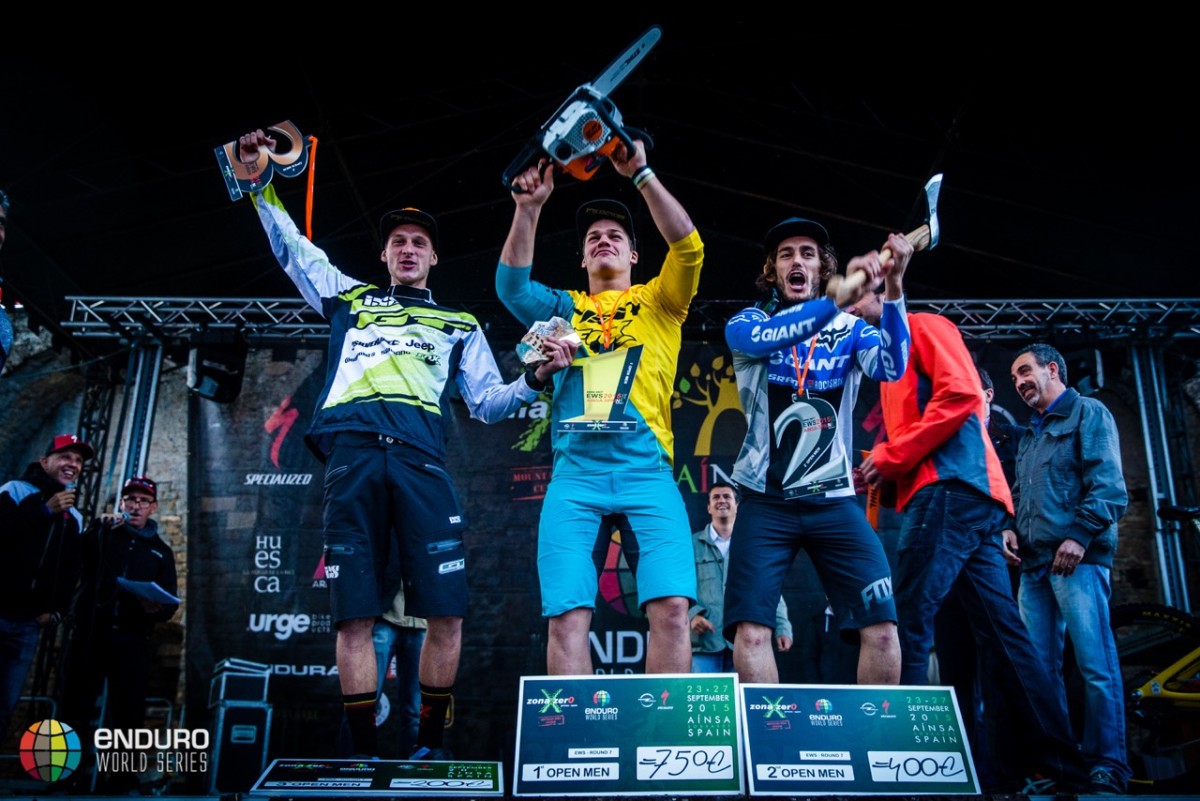 Rude had the ride of this life taking all four stages on Saturday. Sunday was more of a mixed bag as he failed to win any stages, but his blistering pace the previous day meant he still finished 20 seconds ahead of the rest of the field. There were no such gaps between second and third place: less than a second separated Yoann Barelli (Giant Factory Off Road Team) and Martin Maes (GT Factory Racing).
In the women's race, Tracy took one less stage than second-placed Cecile Ravanel (Commencal Vallnord Enduro Team), but with a 25-second lead was untouchable. Isabeau Courdurier (Rocky Mountain Urge BP Rally Team) continued her strong season with a third-place finish.
While the weather was as dramatic as the setting, it was the crowds of Spanish fans lining the tracks that Ainsa will be remembered for. Every stage was lined with thousands upon thousands of screaming fans, fueled by the bars that had been carried out to every stage.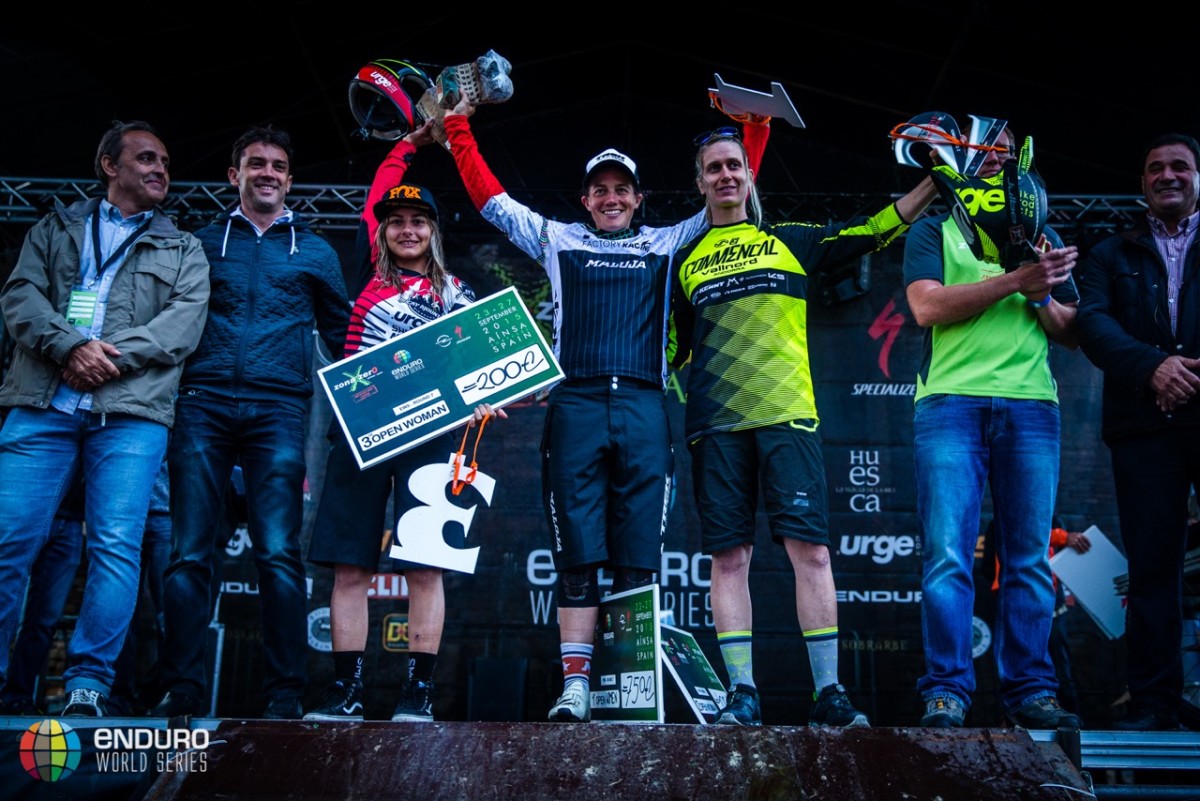 Speaking after the race, Tracy Moseley said: "It was a good day–Cecile was close all day and I just wanted to make sure I was safe but still pushing hard. She definitely pushed me this weekend which was cool. Unfortunately the last stage of the day was a washout and I ended up sliding down the track on my bum. It was an epic end to an amazing weekend and I can't wait for Finale now."
Richie added: "It feels good to win, when you come into a season you never really know what exactly will happen and I was kind of expecting top fives this year so to win three in a row–I thought it would never happen. I'm pretty stoked with it and now I'm just hoping finale goes smoothly."
In the Under 21 Men's category it was Amaury Pierron who won by an incredible 40 seconds with Adrien Dailly (Lapierre Gravity Republic) and Elliot Trabac (Scott SR Suntour Enduro Team) trailing. In the Under 21 Women, Axelle Murigneux won convincingly over Martha Gill (Marin Bikes/Stan's No Tubes). In the Master's category Carles Barcon won while Primoz Strancar took second and Eduardo Garcia Cuesto third. Canyon Factory leads the series in the team rankings.
Next weekend the Enduro World Series heads to Italy for the last race of the year, where 550 riders will take to the famous trails of Finale Ligure before the 2015 Enduro World Champions are crowned on the beach.
Full rankings here.