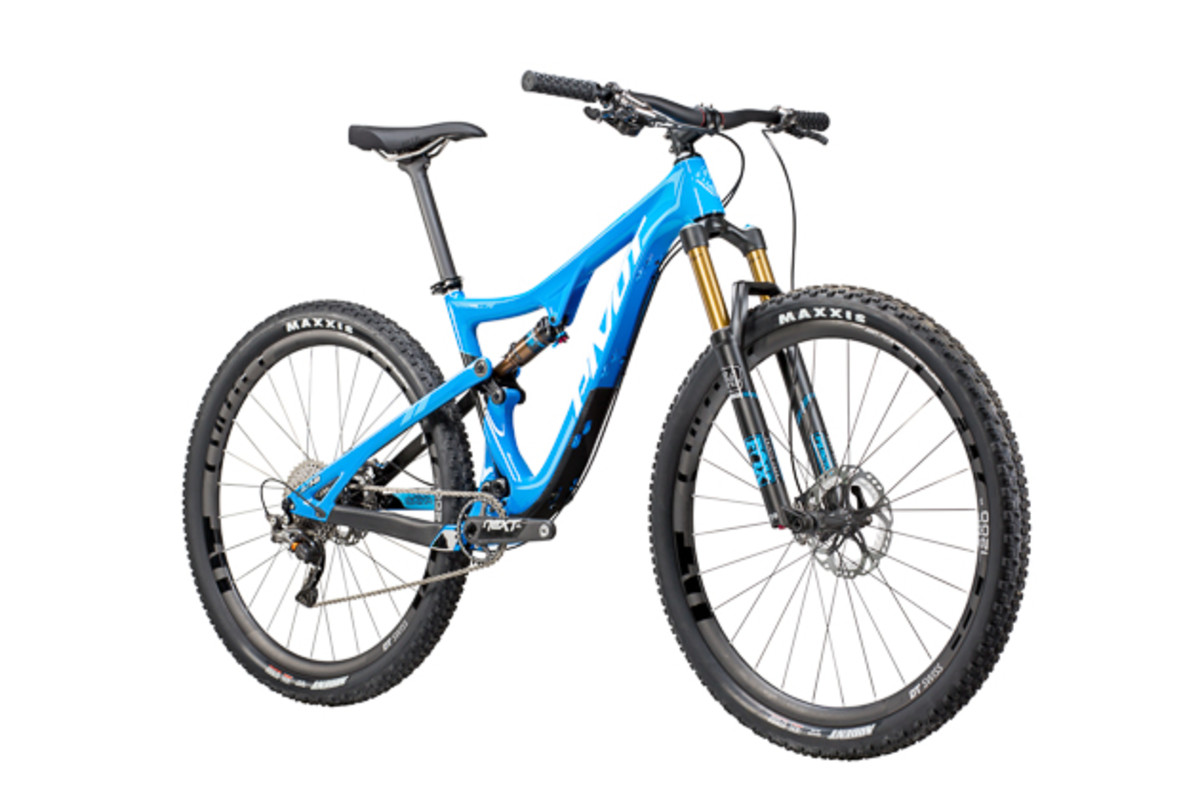 The new Pivot Mach 429 Trail was inspired by the capability–and limitations–of the Arizona company's cross country race bike, the Mach 429SL. Already, the 429SL is more capable than most of the sketchy handling race whips we're used to riding. Typical for full-suspension XC bikes, the 429SL has 100 millimeters of travel, but not so typical is that it was designed around a 120-mil fork. The 429SL is still very much a race bike, but there's no doubt that it begins to cross the aisle from leg-shavers to seat-droppers. It was this fun factor that the 492 Trail was born from. The 429SL was fun, but people wanted more.
Though the first part of its name is shared with its XC little brother, the similarities stop there. The Mach 429 Trail is a completely new bike, sharing nothing–not the chassis, linkage or rear end–with the 429SL. Travel gets increased to 116 millimeters, and is designed to be paired with a 120-130-millimeter fork. Pivot has also adopted Boost 148 rear and 110 front axle spacing, which was developed by Trek and SRAM to bring small wheel stiffness to wagon-wheelers.
Considering Boost has made way for all the plus-size bikes hitting the market this year, you may be wondering if the Mach 429 Trail is skinny-fat compatible. Not officially. The bike will come spec'd with Maxxis Ardent 29×2.2, but will fit a High Roller II 2.3 will fit with plenty of clearance. Aside from that, Pivot makes no claims since tire size varies so much from brand to brand and the width of the rim they're mounted on.
We haven't ridden the Mach 429 Trail yet, but every other dw-link Pivot we've ridden has had a telltale bottomless feel. We expect similar things from this bike. With a new upper link and shared lower link with the Mach 6, the 429 Trail has been tuned to give great small bump compliance while keeping pedaling support in check. It won't stand up and go quite as fast as the 429SL, but it'll provide much better bump control, which should not only be more fun, but add gobs of traction on technical climbs, too.
You can put a front derailleur on the Mach 429 Trail, but it's got to be of the new Shimano side swing variety. This isn't a bad thing, though, because side swing works incredibly, has cleaner cable routing and will be available at multiple price points. The removable mount is attached via two small holes, and when removed it's hard to tell it was ever there.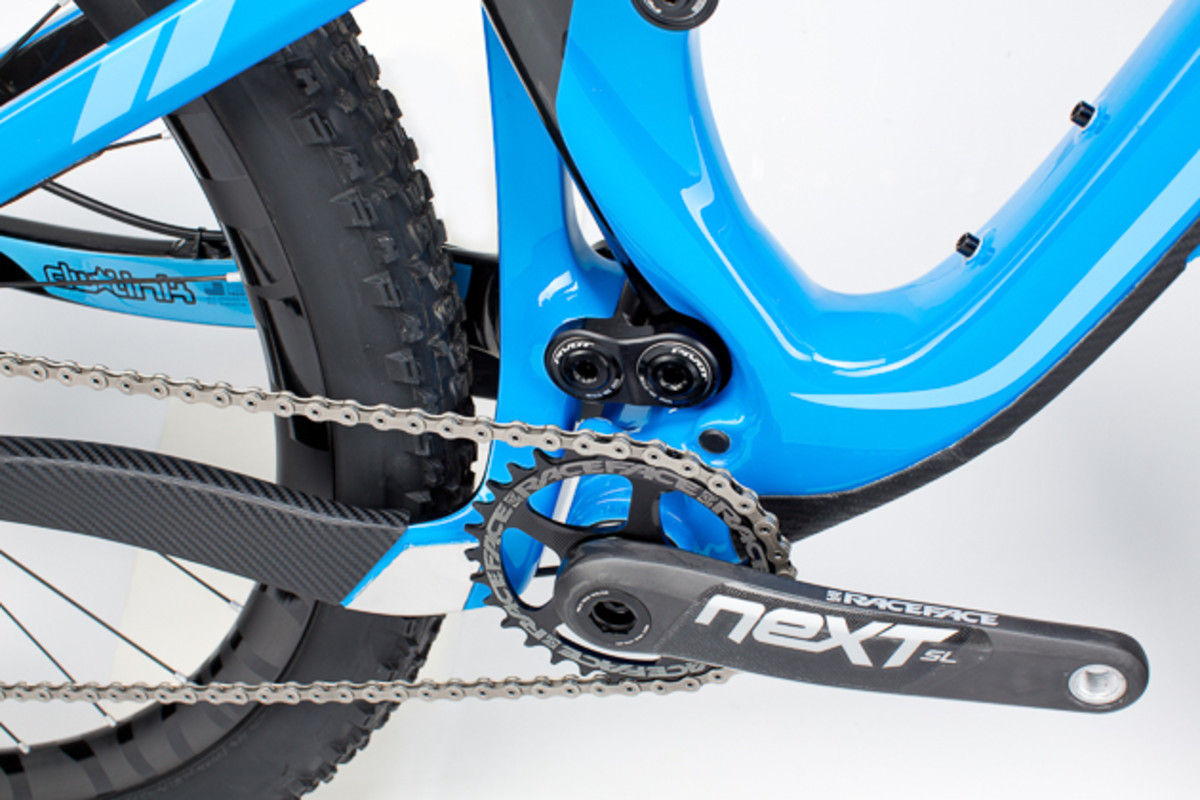 We expect to take delivery of a test bike in a few weeks, so stay tuned for detailed ride impressions next month. In the meantime, here are some stats, and a video from Pivot