For many readers, the Photo Annual is the most anticipated issue in each volume of Bike, and it's likely the one that brings us the most pride. This year's issue is no different, and it comes packed with images from photographers who have dedicated their lives to documenting mountain biking, and features that are photo-heavy or focused on the art of capturing beautiful images of mountain biking.
---
---
Photo Gallery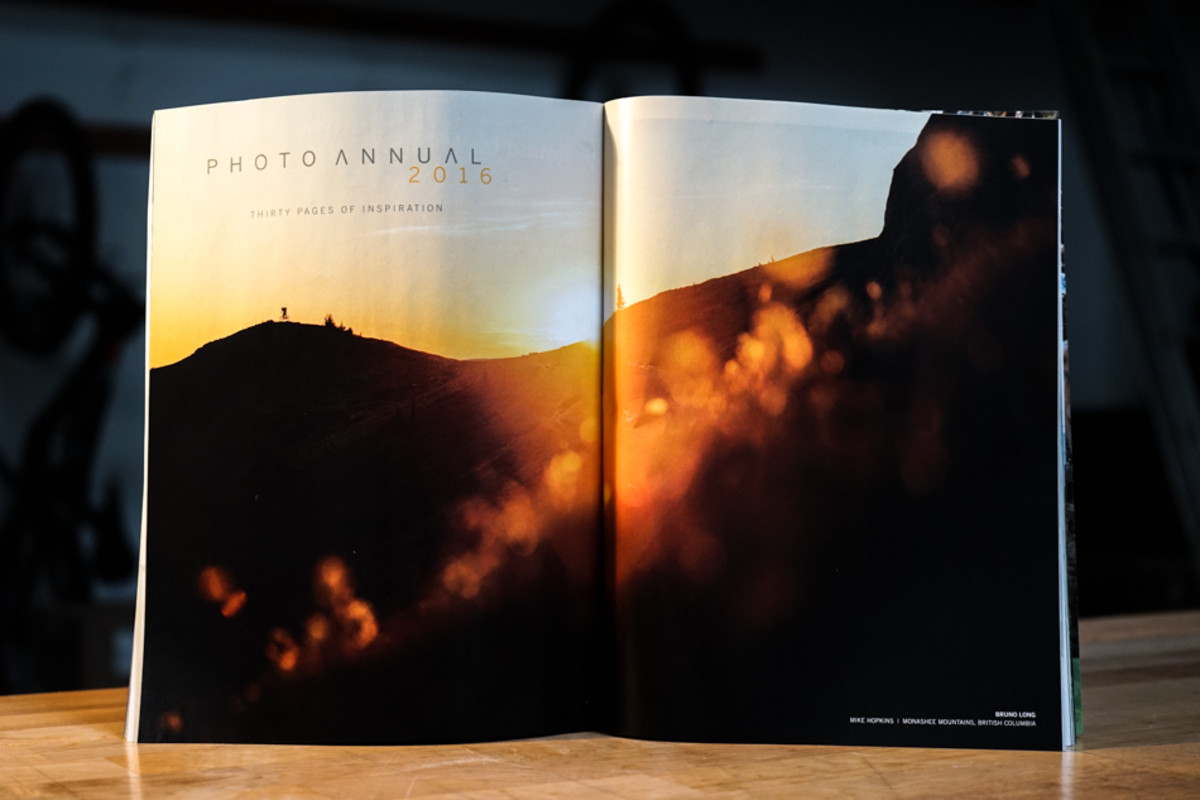 The bulk of this issue is dedicated to 30 uninterrupted pages of the year's best mountain bike photography, with images from around the world, sent in by both regular and irregular contributors. There isn't much to read, but we all know how many words a photo is worth–you'd better carve out a good chunk of time and settle in with your beverage of choice before you start turning these pages.
The Pleasure of Pain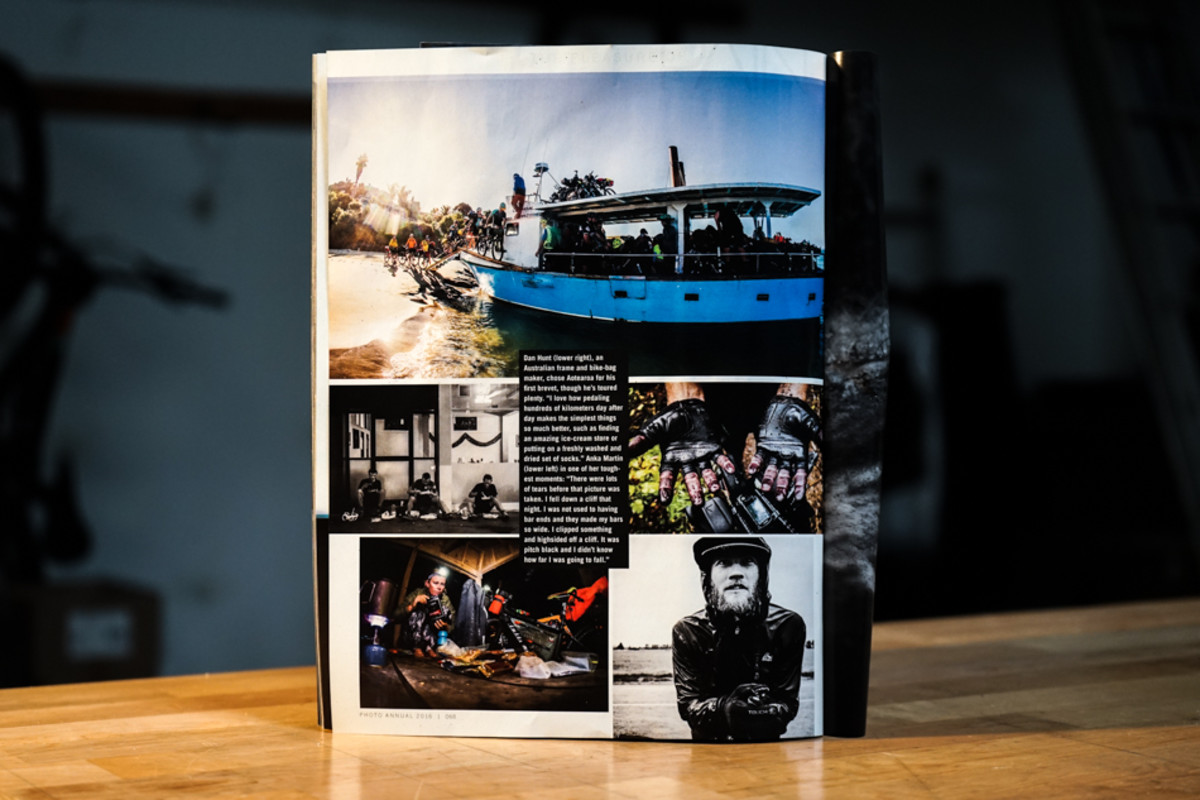 Written by managing editor Nicole Formosa with photography by Sven Martin, this photo essay documents the inaugural Tour Aotearoa. Basically an organized bikepacking tour, the 1,865-mile brevet traveled from the northern tip of New Zealand's North Island to the southern tip of the South Island. Riders were allowed a maximum of 30 days, but couldn't finish in less than 10 and had to stop for at least six hours per day. This is a story of mountain biking's masochistic side.
Resurrection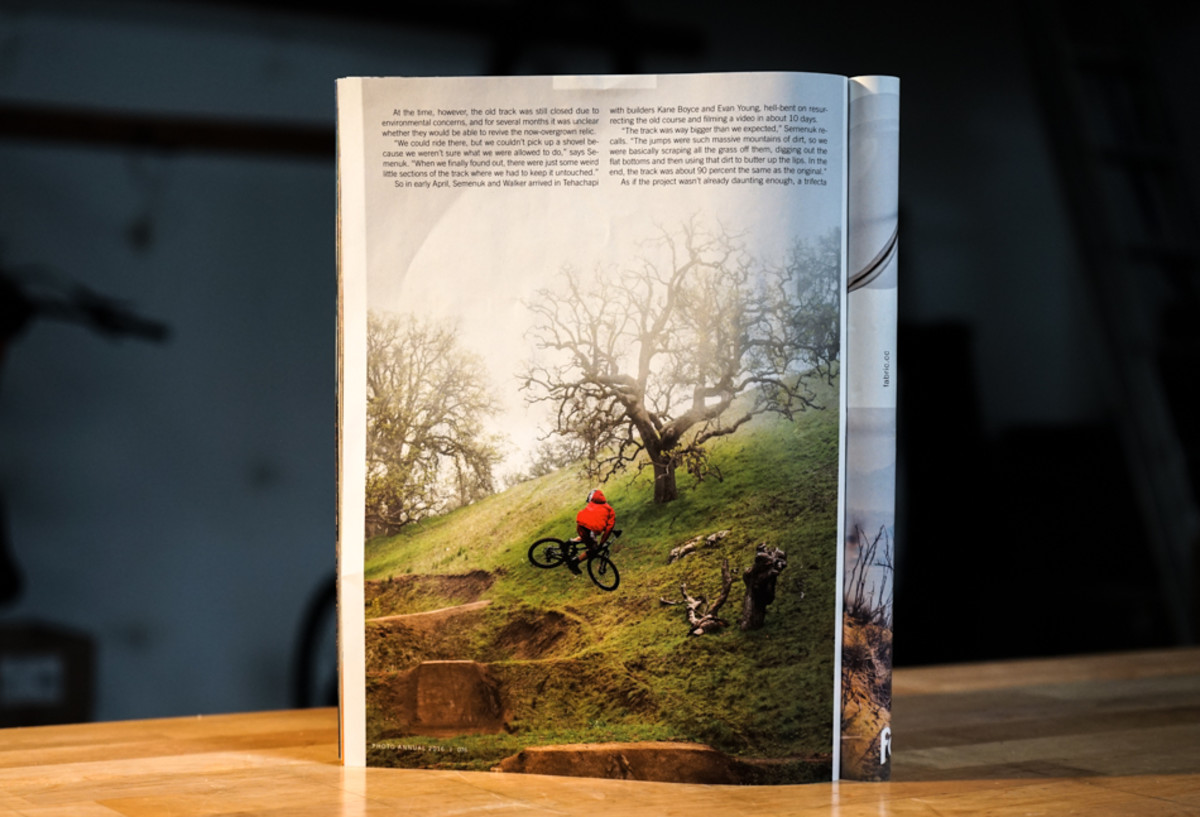 The BMX Supercross Downhill races of the early 2000s were short lived, but their high speeds and huge jumps left an impression many riders, including a young Brandon Semenuk. Together with his Revel Co. filming partner Rupert Walker, Semenuk came up with the idea to rehab Woodward West's Supercross track and then film a video on it. The story is told by editor Brice Minnigh, with beautifully moody photos by Ian Collins.
Matter: One Man Band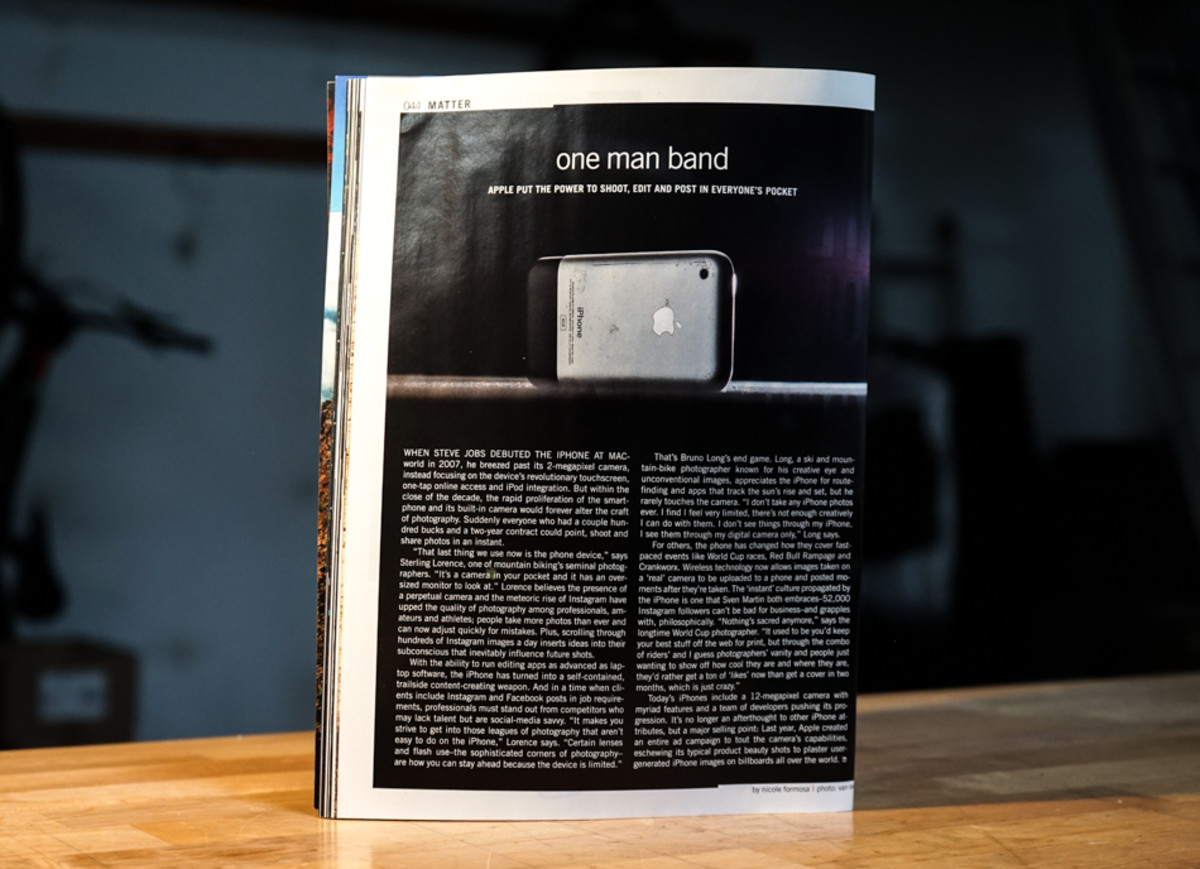 Practically every aspect of modern life is touched by the smartphone. This issue's 'Matter' department looks into how the democratization of imagery has affected the art and careers of mountain bike photographers.
Bike Test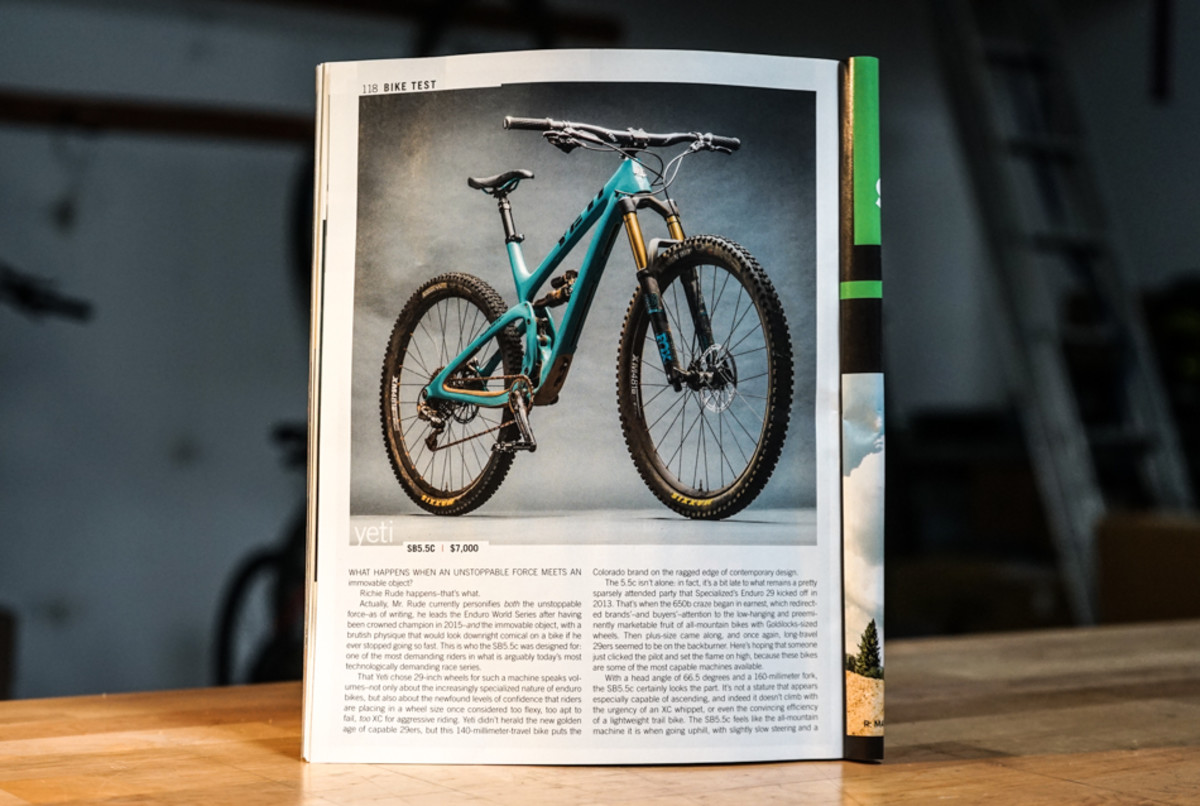 It's an accidental 29er takeover in the bike-test section, which features reviews of three brand-new bikes: Trek's Fuel EX, Yeti's SB5.5c and Juliana's Joplin.
---
---