Photo: File photo of Leigh Donovan and her daughter leading the parade at the 2010 Mountain Bike World Championship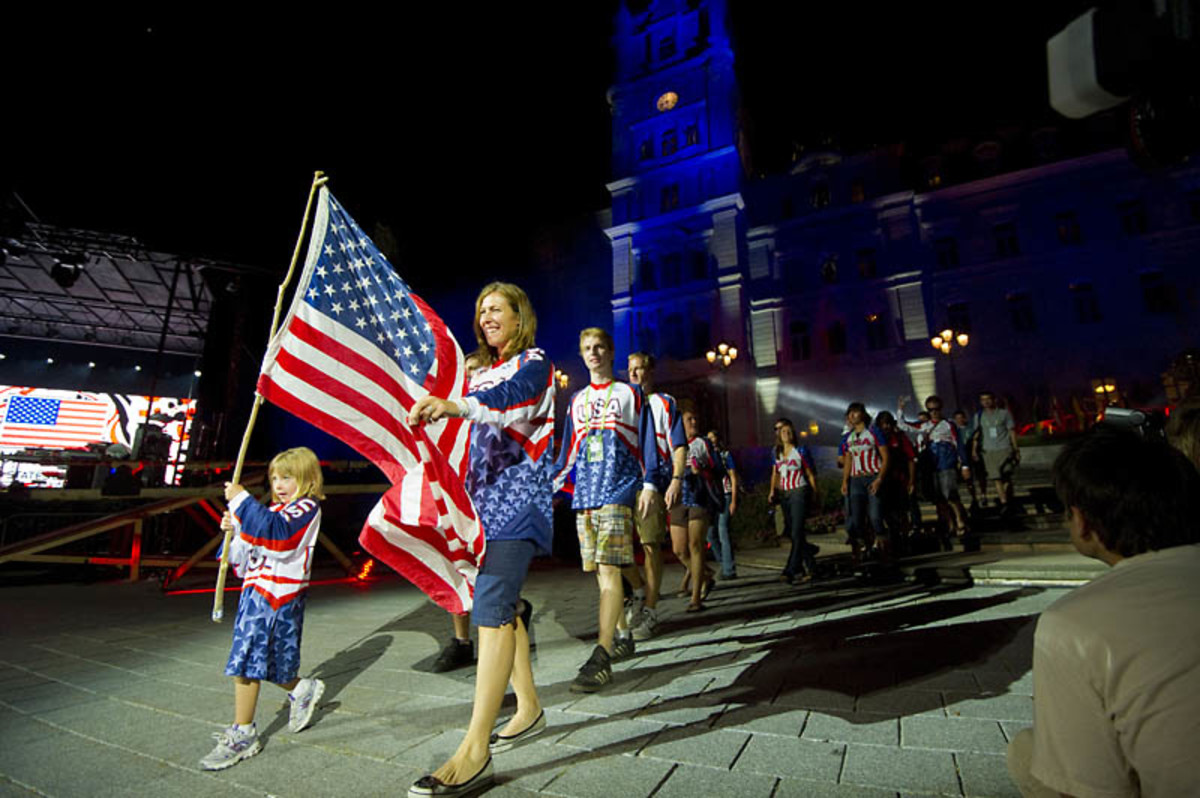 Mountain bike World Champion, 9-time U.S. National Champion and BMX Hall of Famer Leigh Donovan launched a new business on Thursday called ichoosebikes.com that will teach female riders the fundamentals of the sport.
Donovan has partnered with Liv/giant, SRAM, RockShox, Troy Lee Designs, CamelBak and KINDbar to run programs that will help educate women cyclists, work with race promoters and offer free bike clinics around the world. Donovan returned to the cycling industry in February 2012 after a decade long break when she took a job at Interbike, working in sales for North America's predominant tradeshow. She left Interbike last summer with the goal of getting back to the basics and influencing more women to ride.
Donovan has been organizing a yearly women's event at both the Ray's MTB bike parks in the Midwest for the past five years, and she wanted to bring that type of event out west. Leigh reached out to some friends at Mammoth Mountain to host a women's three-day event, and together, they will host their first-ever women's only event July 23-26.
"I have known Leigh Donovan for over 20 years, beginning in the early days of her MTB career, with downhill and dual slalom (an event I created here in Mammoth in '86). To have Leigh come back to Mammoth and partner with us for mountain bike camps is such an honor, and we are excited for her to be part of the Mammoth Team. I am looking forward to this year's camp and the many to follow in the future," said Mammoth's Bill Cockroft.
Check out Donovan's complete schedule at www.ichoosebikes.com.