Here's a peek at what's inside the July 2016 issue of Bike magazine, now available on print and digital newsstands.
This issue is dedicated to the discomforts and discoveries of embarking on those once-in-a-lifetime riding trips to international destinations. While there is certainly no shortage of trails to appreciate right here in North America, pushing past fears of the unknown and venturing overseas with a bike box in tow reaps rewards that can't be found inside one's comfort zone. The cover sets the tone with this image of Yeti ripper Cody Kelley, boosting between the limestone boulders of Castle Hill on New Zealand's South Island. Colorado-based photographer Dave Trumpore was behind the lens for the early-morning shoot, snagging his first Bike cover in the process.
Private Party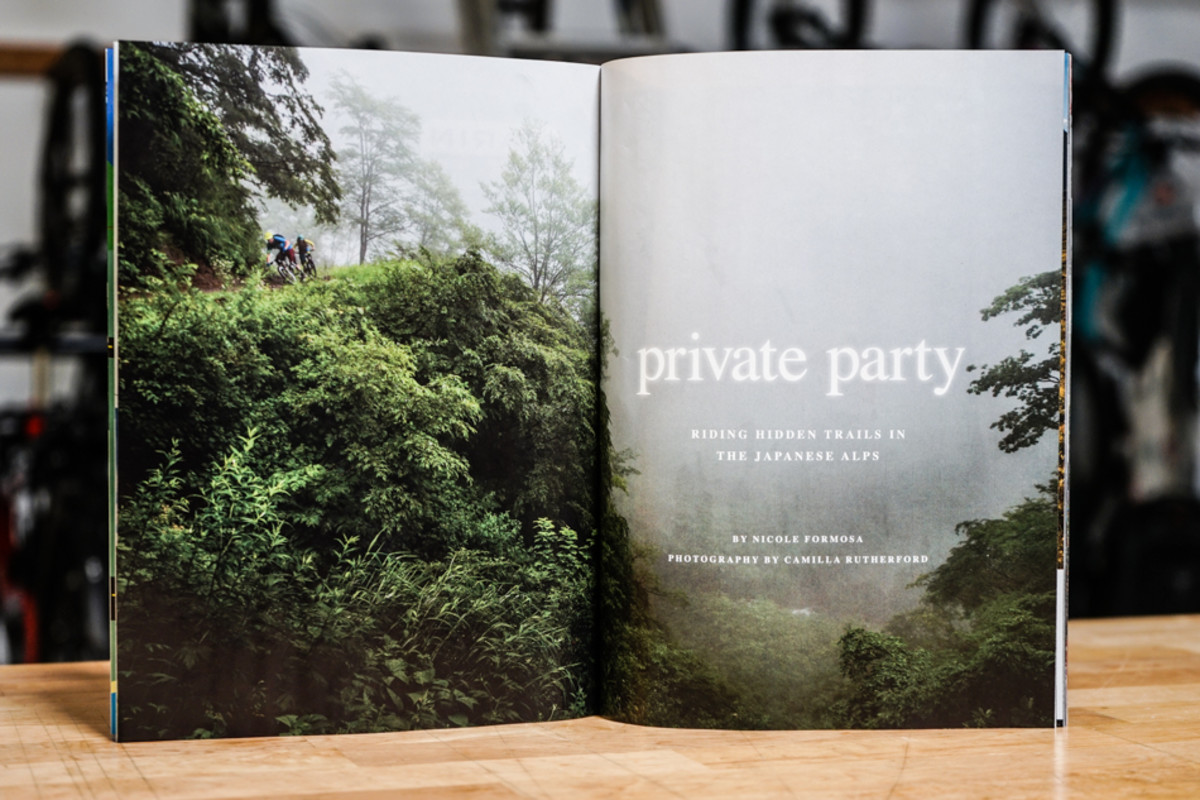 We start in Japan with a look at the burgeoning mountain bike scene on the island, which is already world famous for its abundance of snow. The ski resorts in the Nagano region attract powderhounds from around the world every winter, but in the summer months, the most action some of its peaks see is senior citizens strolling through mountaintop lily gardens.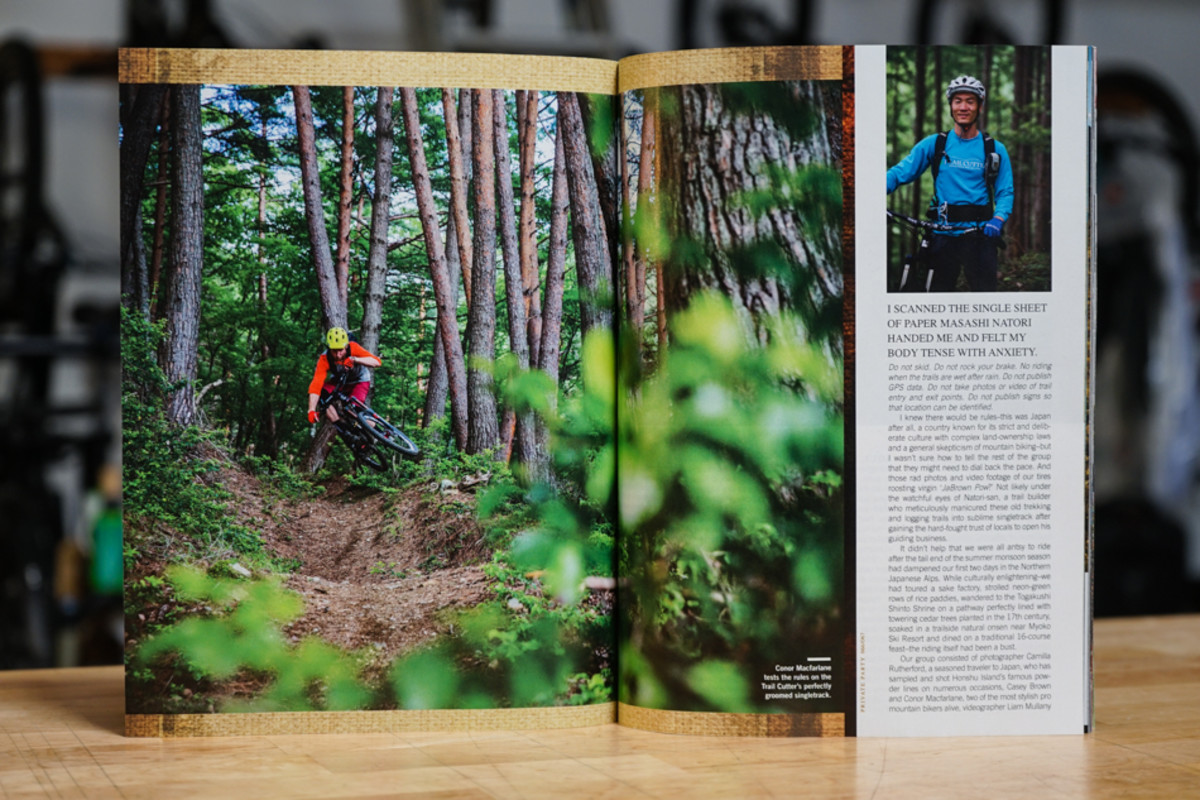 That's slowly changing as resorts start to see the value in keeping the lifts turning when the snow melts. We meet the ambitious locals who are leading the trail building charge. Off the resorts, mountain bikers across the region are turning old logging trails into sublime singletrack-those who take the time to seek the secretive trails in the Japanese Alps will be richly rewarded for their efforts.
By Any Means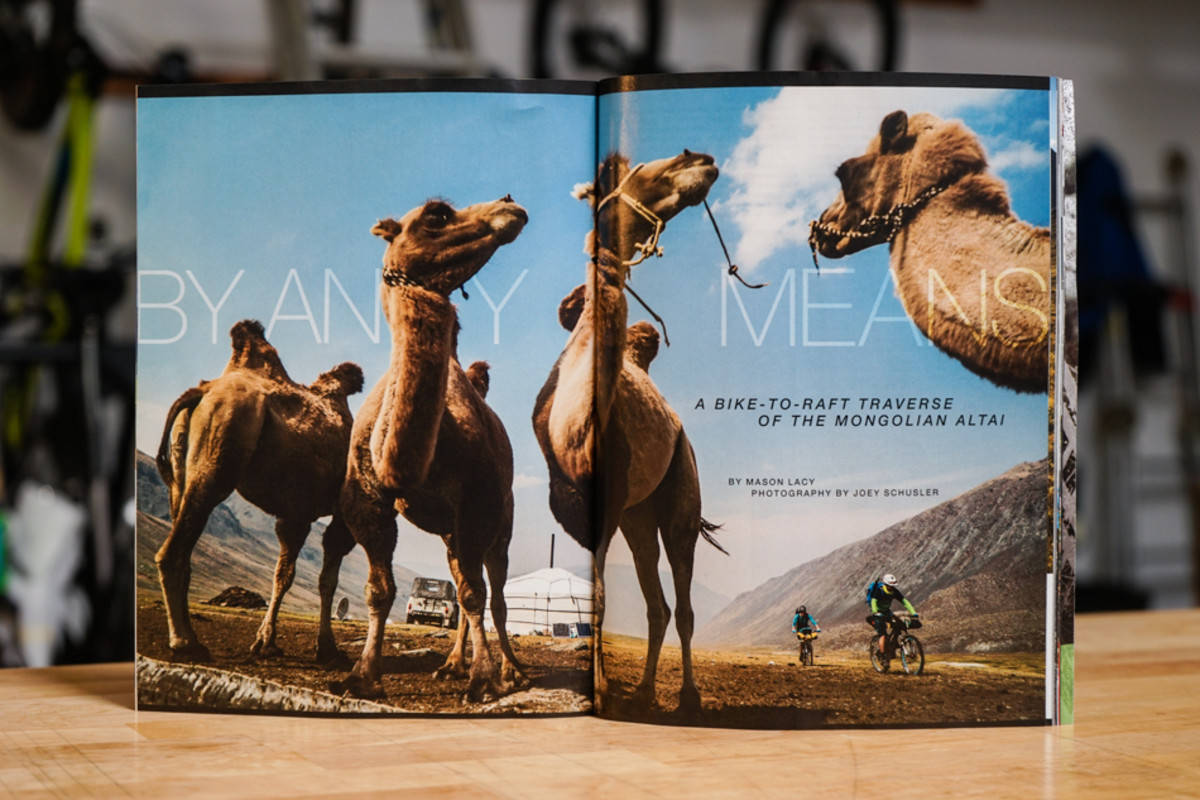 In "By Any Means," adventurer, filmmaker and photographer Joey Schusler takes us along on another of his monumental journeys. This time, Schusler and his two childhood friend embark on a self-supported two-wheeled traverse of Mongolia's Altai Mountains, using packrafts to navigate glacier-fed rivers to connect a land-and-water route through one of the most remote regions of the world. The resulting stories and images are sure to inspire you to plot an adventure of your own.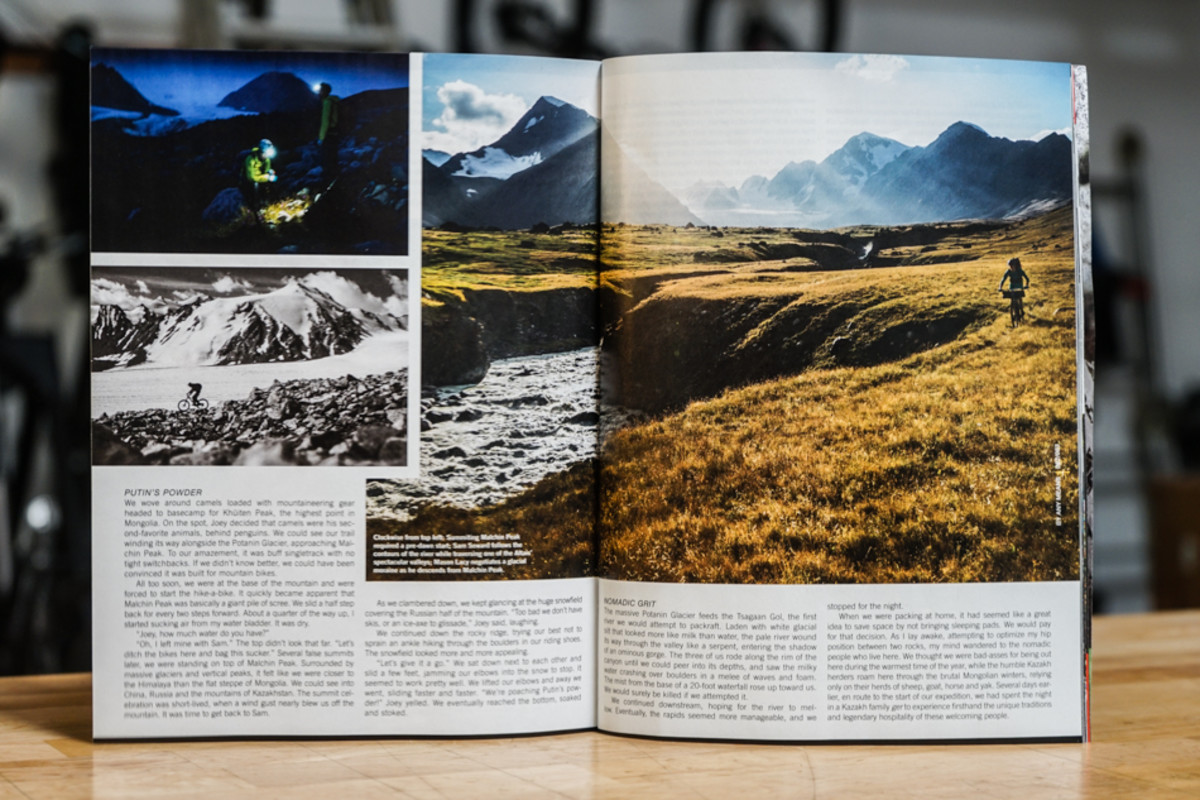 Matter: Prelude to a Shift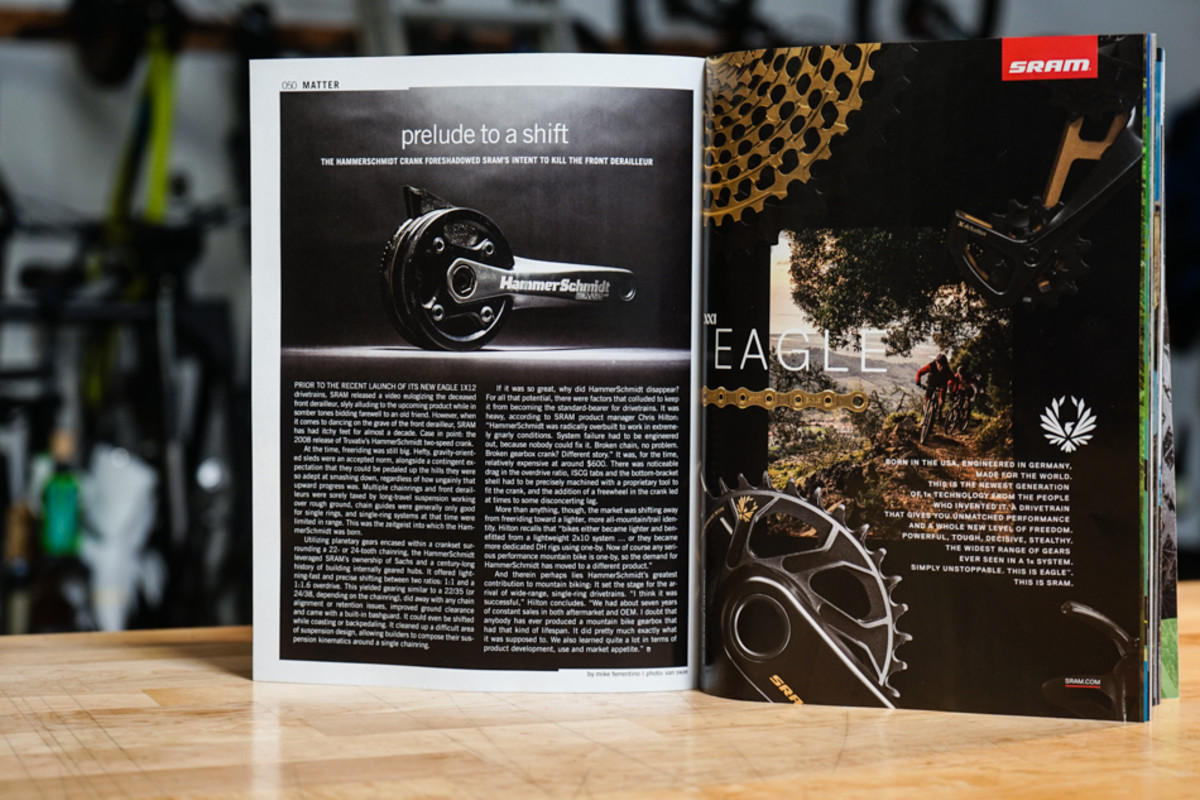 Plus, we dedicate the "Matter" page to the two-speed crank that foreshadowed SRAM's intent to one day kill the front derailleur. Also in the gear section, find long-term reviews of the new Ibis Mojo 3 plus bike, the Rocky Mountain Instinct and the Fuji Auric, a test of the quietest hub on the market and impressions of five of the season's top trail shoes.
---
---