Editor's Note: This is the second installment of an eight-part series, documenting the travels of Galen O'Moore and Hurl Everstone, as they zig-zag through Colorado, Montana, North Dakota and Utah. They will be filming their adventure with Action Cam by Sony, and posting their adventures and the faces they meet on Instagram. Follow along: @bikemag, #heavypedaltour and #actioncam.
By Hurl Everstone
Butte, Montana, is a sinewy old mining town set against the harsh realities of a mountain backdrop. Mike Ferrentino wrote a brilliant feature on the town and its trails in the July 2014 issue of Bike–it's well worth your time.
Butte is also the hometown of America's favorite daredevil, Evel Knievel. This year's 13th Annual Evel Knievel Days–three days of outdoor drinking, music, Evel memorabilia and more outdoor drinking–included an urban downhill race, the first of its kind in the U.S.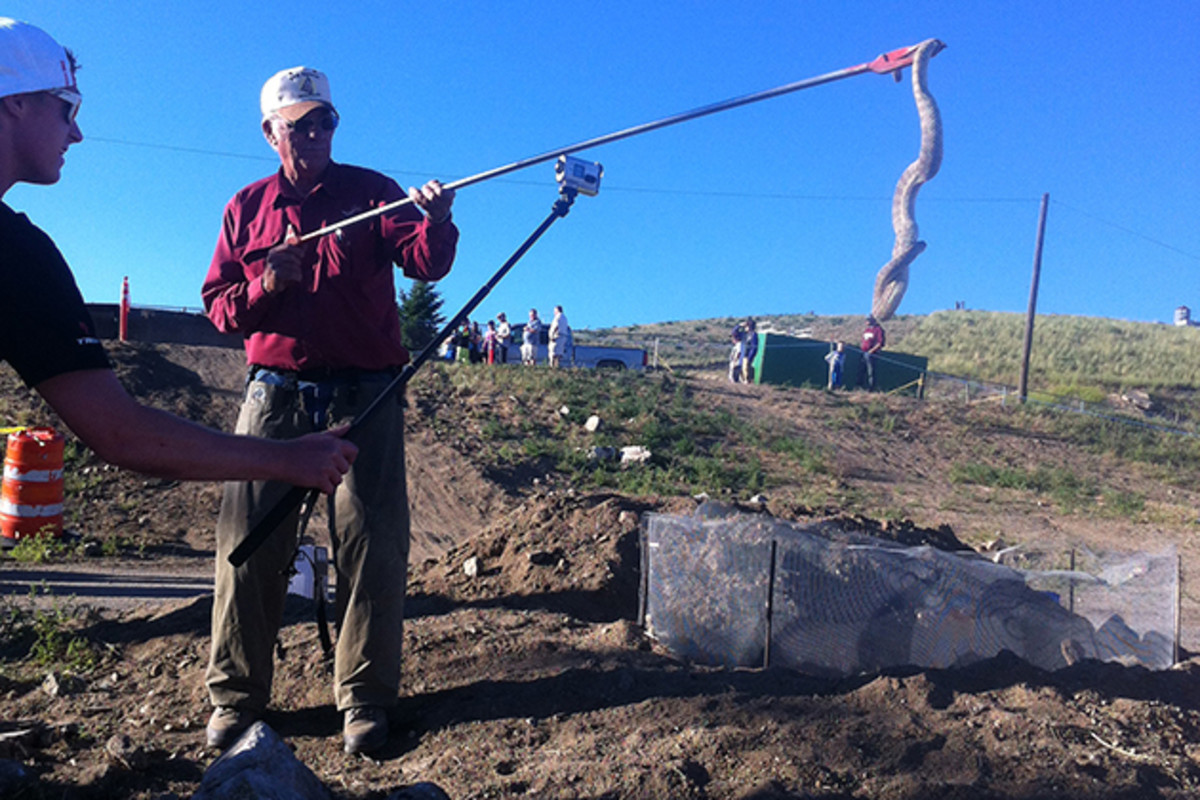 Our initial reason for making this a Heavy Pedal Tour stop was the Butte 100 mountain bike race. The inclusion of EK days simply cemented the deal and we arrived Thursday in time for Galen to assess the downhill course. Features in the 1.3-mile, 550-foot descent from the top of town included a jump over a beige Camaro, a booter road-gap flanked by two caged mountain lions, and finally, a dirt jump over a pit of live rattlesnakes, before finishing downtown.
Galen's only run ended in disaster. As he approached the mountain lion road gap, he had to scrub his speed because of spectators mingling on the course, causing him to case his rear wheel on the curbed landing. Kapow! The tire blew off the rim, Stan's sealant shot out and the rim collapsed as the crowd of onlookers urged him to continue.
Not an option.
We went back to the vehicle for some icy-cold snacks and to assess the situation. The rim had a flat spot that looked like it had been pounded with a 9-pound hammer.
Travis Pastrana, the action-sports fiend who was also in town for Evel Days, happened to walk by at that moment. Galen called him over to show him the Rumplestiltskinned rim.
"Hey, Travis, check this out. Think I can fix it?"
"Wow. Just a hair, an RCH. Ok, good luck," Travis said, as a star-struck local shouted his name across the street.
A few quick phone calls revealed that no shop in Butte carried 650b wheels and it was clear that Galen's day was over.
We regrouped with backpacks full of Rainier beer and hiked back up the hill to watch the remainder of the riders attack the course. Evel Knievel Days is nothing if not about the people watching, and the street scene was a spectacular mix of studded bra vendors, leather ware, "crazy stitches for crazy bitches," state fair-inspired food and, of course, open containers.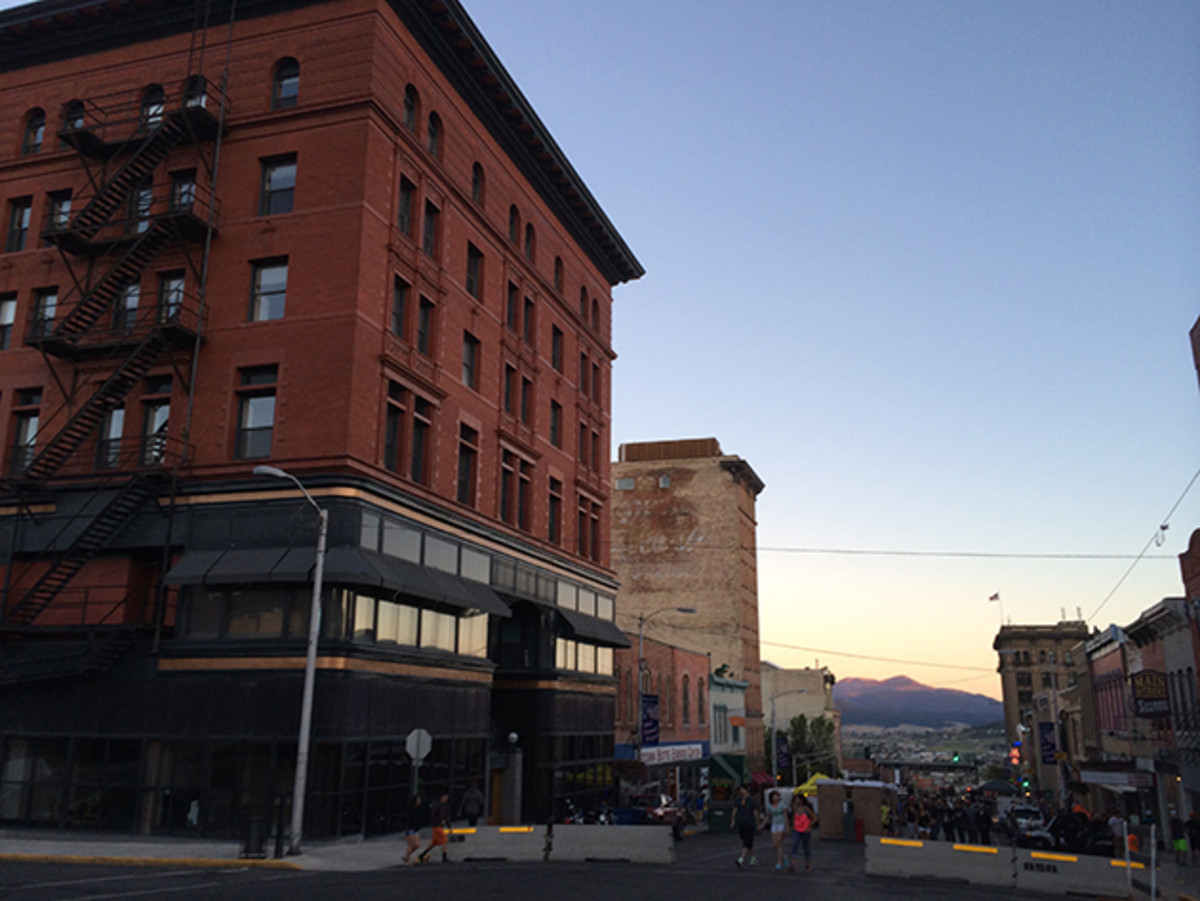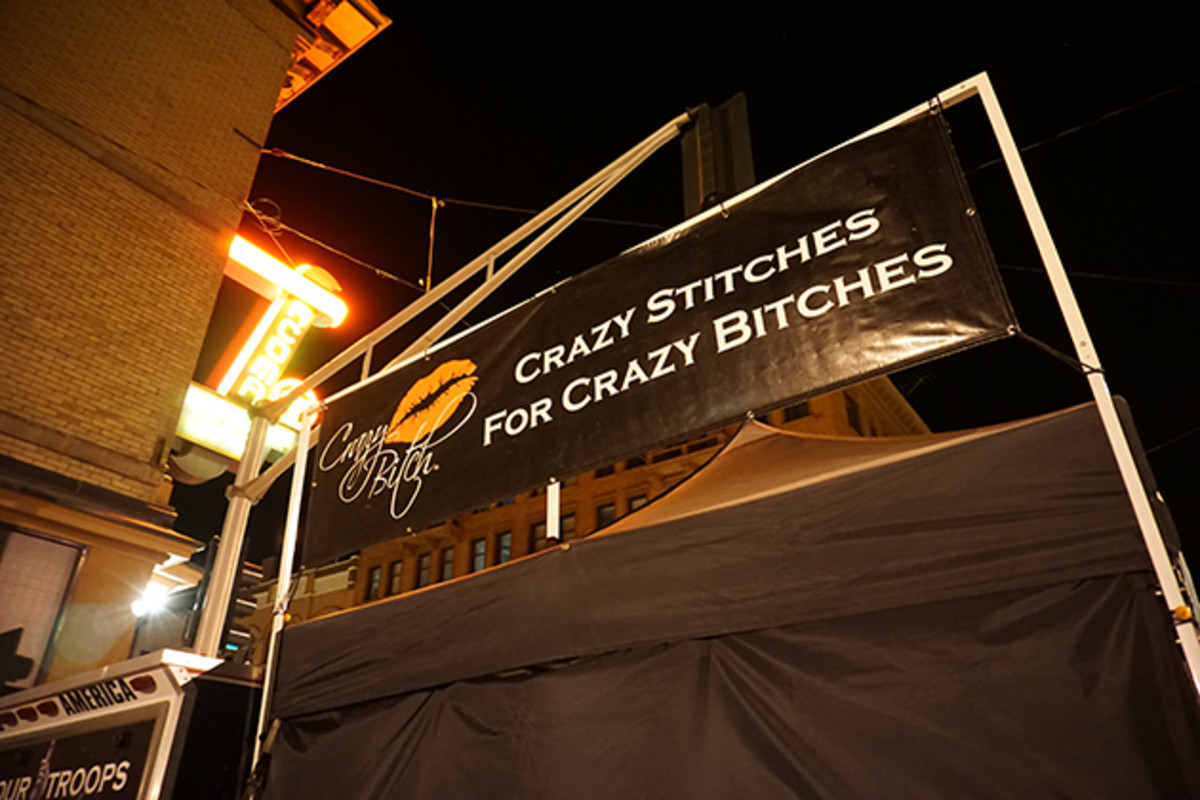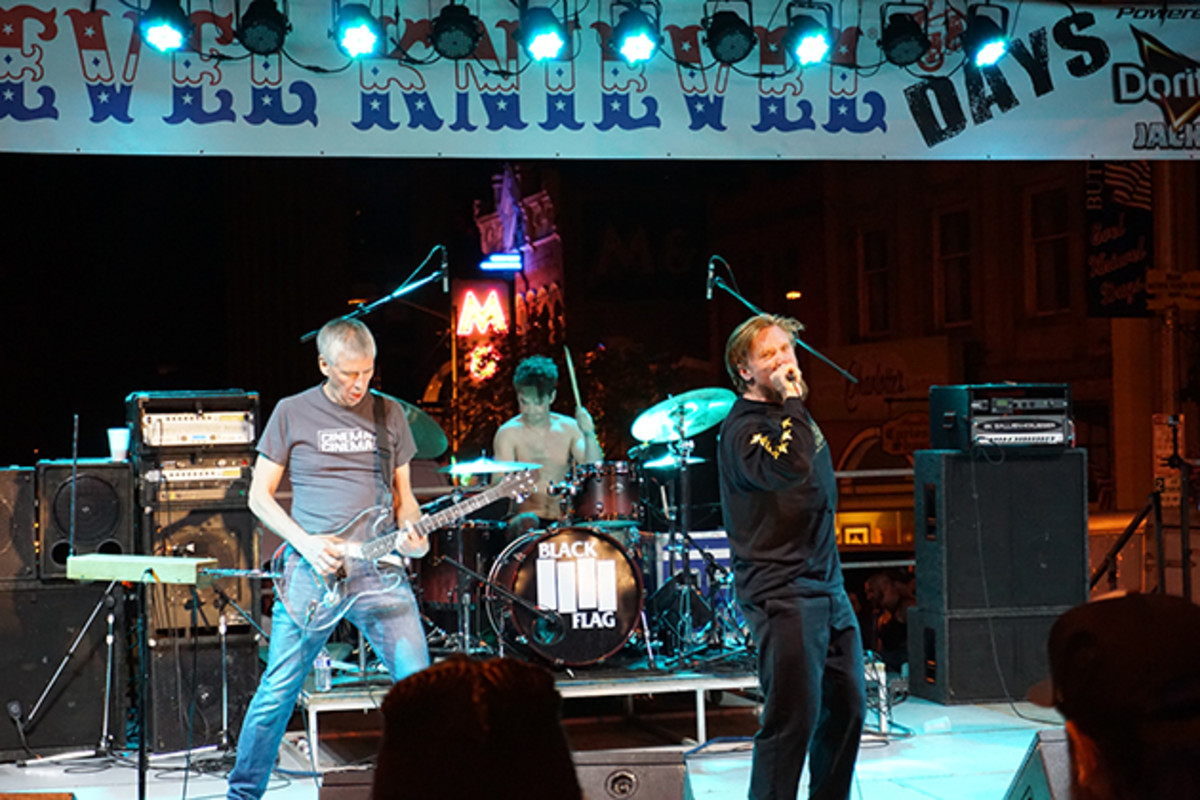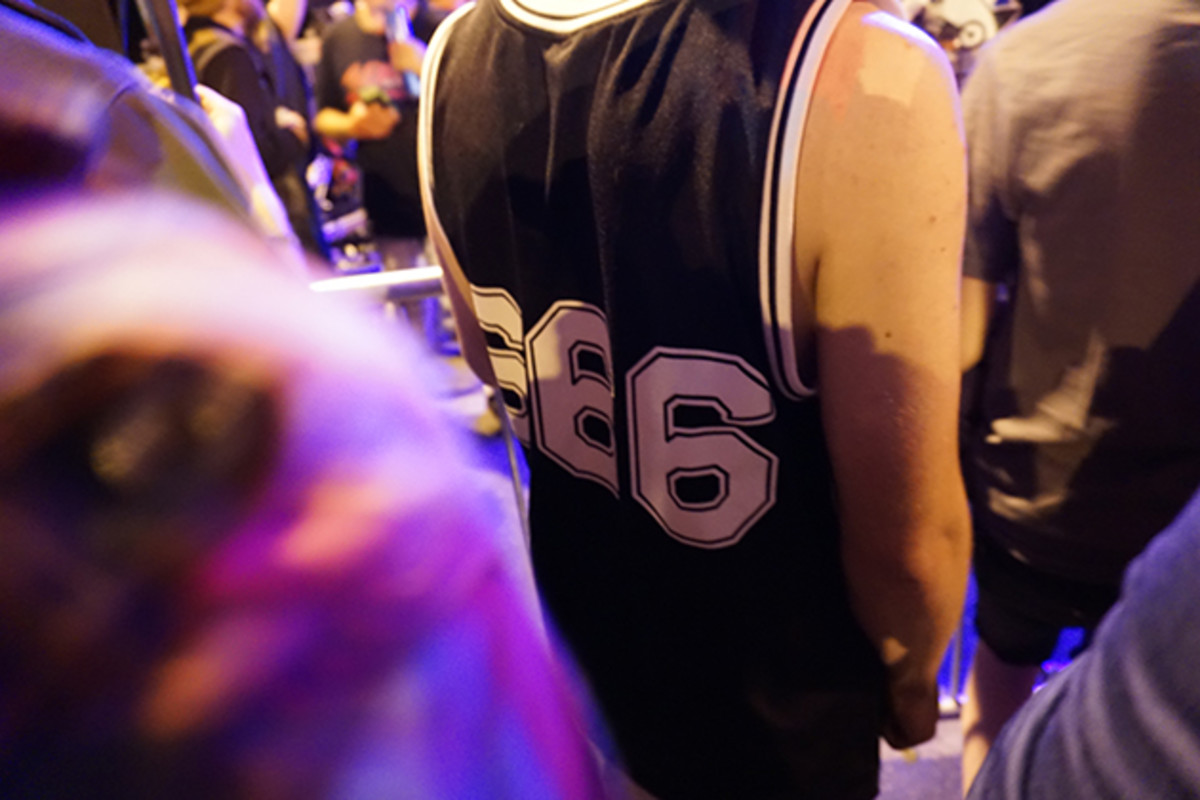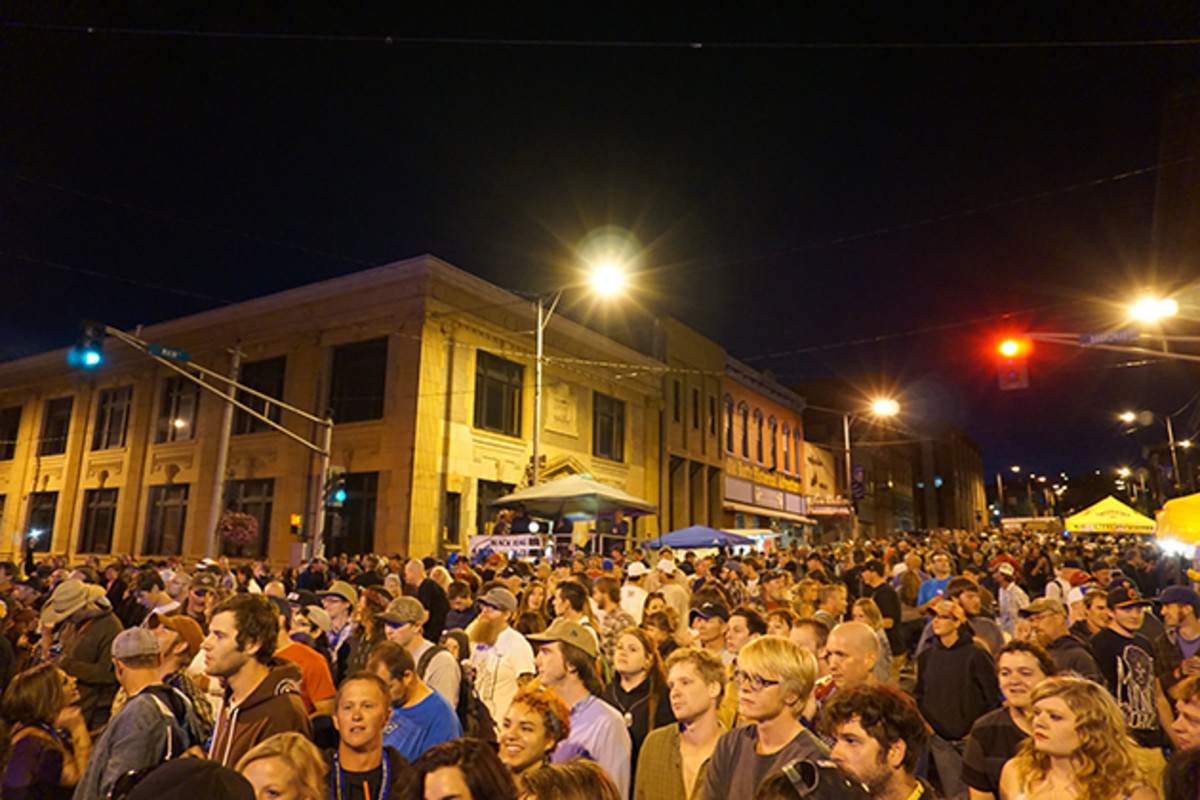 Nothing about this situation felt weird. The whole atmosphere had a wild west, outlaw vibe, but being outsiders, we had to ask the cops on the street about the wanton drinking. They looked at us like we were from Mars. Bars close at 2 a.m. in Butte, but up until this year, Butte city ordinance allowed for all-day and all-night drinking in public places. The controversial new 'curfew' rule went into effect this year, but by Friday, the Montana-Standard, Butte's newspaper, was quoting police as saying that the Evel Knievel Days' crowd was so far, "not too rowdy."
What was rowdy was the headlining musical act for this year's event: Black Flag on Friday night. Gregg Ginn is on tour again, with an iteration of the seminal punk act, which includes pro skater Mike Valleley on vocals. I'd rather see one-time frontman Keith Morris in his current band, OFF! any day, but Black Flag did play most of the hits including "Can't Decide." Mike V. did a pretty decent job on vocal duties. Ginn held a nearly constant psychotic countenance and was a manic dervish on guitar and theremin. The crowd was nuts, with muscle-bound thick necks pogoing and slamming alongside the aging skate punks and jilted youths.
Stay tuned for the next installment of the Heavy Pedal Tour adventure next week.
Previous Heavy Pedal Tour installations:
Heavy Pedal Tour 2014 – Road to Montana
Related Story:
Evel Knievel Days Adds Urban Downhill Race