Editor's Note: This is the fourth installment of an eight-part series, documenting the travels of Galen O'Moore and Hurl Everstone, as they zig-zag through Colorado, Montana, North Dakota and Utah. They will be filming their adventure with Action Cam by Sony, and posting their adventures and the faces they meet on Instagram. Follow along: @bikemag, #heavypedaltour and #actioncam.
Written by Hurl Everstone
After our "failed" Butte 100 attempt, Galen and I were looking for something a little more docile for our recovery. We'd been told about the Discovery Bike Park, outside of Philipsburg, Montana, during our stay in Butte. Lift-access riding sounded just like the ticket, so we loaded the bikes on top of the TC Teardrop and hit the road.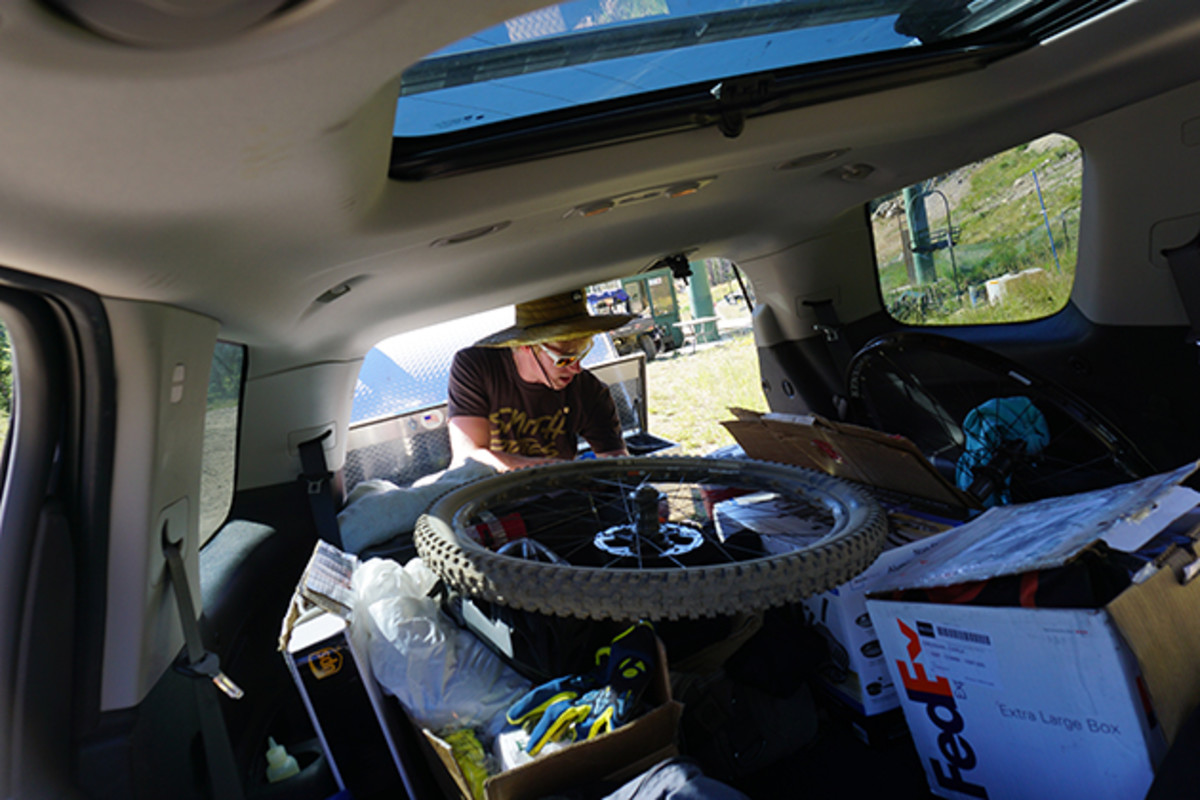 "Disco" is situated on the backside of the Discovery Ski Area, and don't blink or you'll miss it. A bitchin' old farm water truck marks the turn at Old Sawmill Gulch Road off of Montana Highway 1. We found park manager Eric Mullen and his crew manning the lift and caught the last chair of the day. Six trails line the park, and we got in a nice rip down S-line, Dueling Banjo and Warping. Galen launched the wooden road gaps, and hit the wall-ride berm, just as course sweeper John came down the trail on his mid-90's rigid steel hardtail, v-brakes, denim jeans, work boots and all.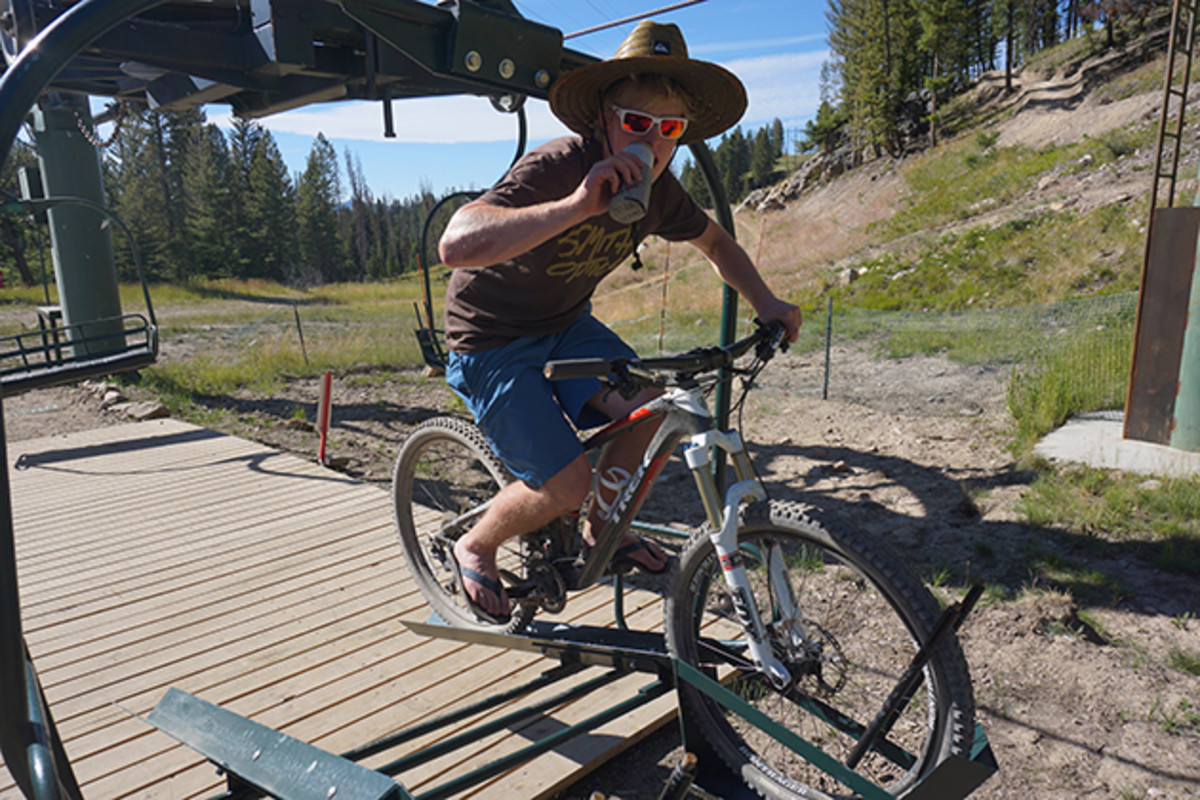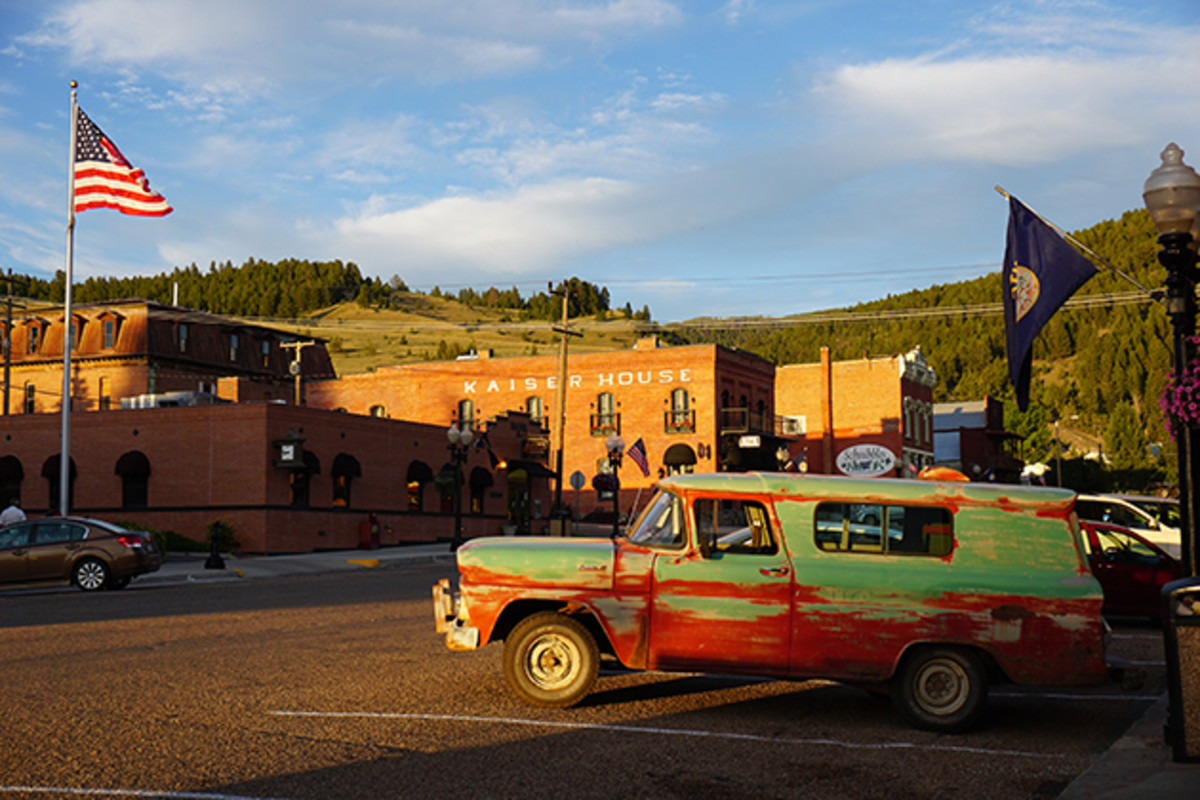 At the bottom, we shared a beer with the trail crew, before adjourning into "P-burg" for some cold beer at the Philipsburg Brewing Company. Opened in 2012 in the historic Philipsburg Bank Building, their website proudly proclaims, "Small Town, Big Beer." They serve up 11 delicious beers, including my favorite, Otter Water Summer Ale. Being a Sunday evening, and coming on the heels of their Flint Valley Days, this one stoplight town shutdown pretty early, but not before we posted up at the White Front Bar with recent college grads Kjell and Sam, who were on a road trip of their own. Soon last call was announced, so we held court on the street with watermelon, snap-peas and a bottle of Jameson into the wee hours.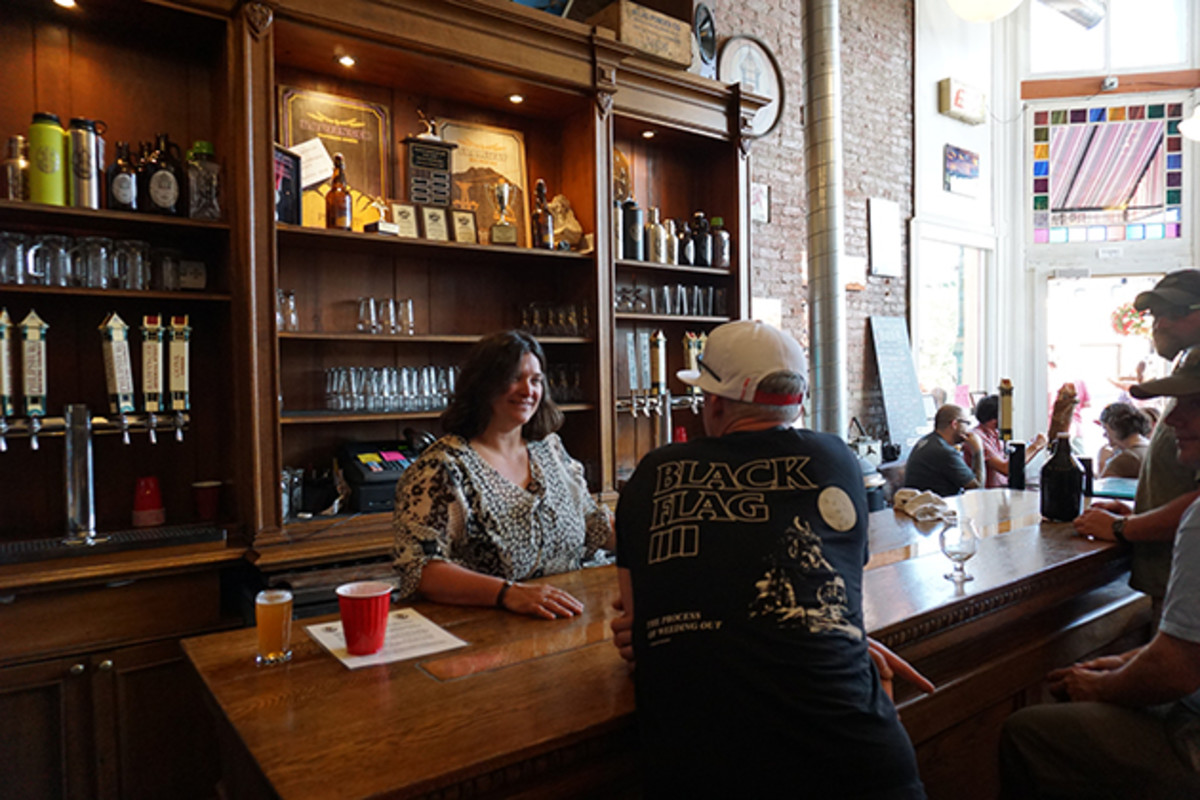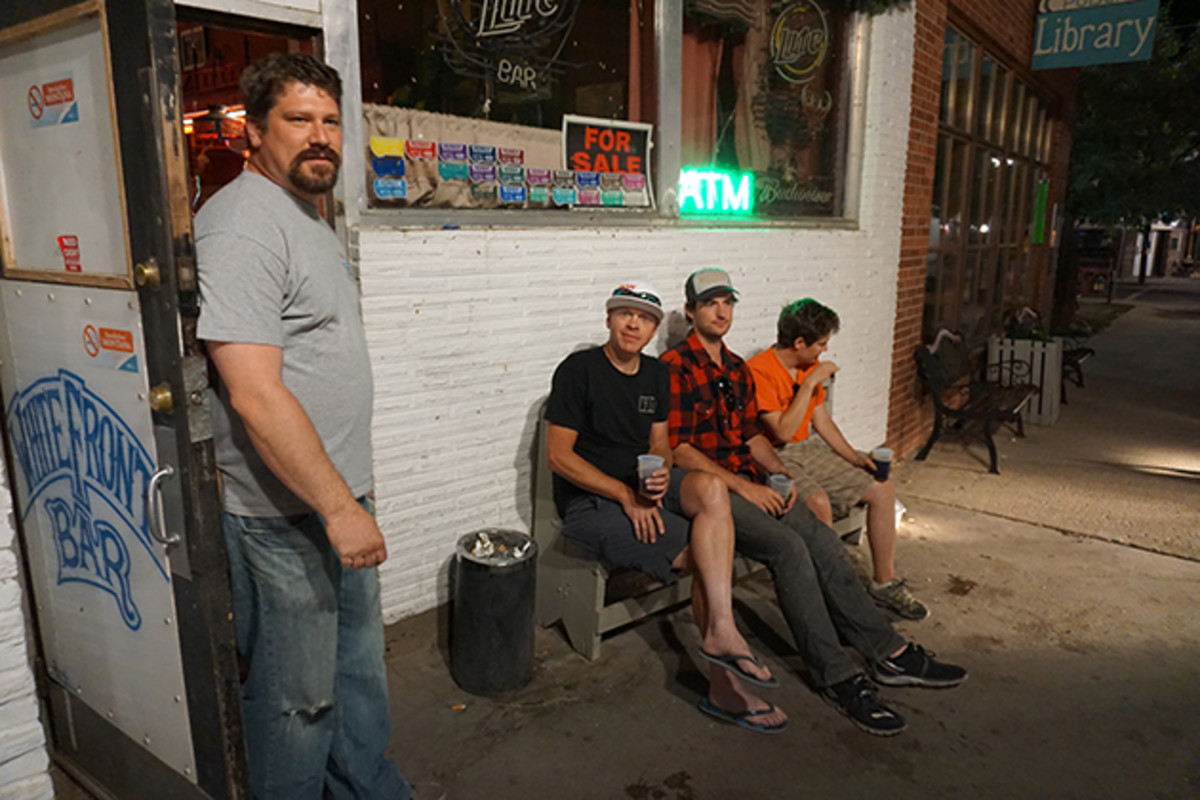 Fully rested, we awoke Monday morning with more singletrack on the brain. But given the previous night's activity, coffee was imperative. So, too, was a visit to the "best candy store ever," The Sweet Palace. I've never heard of a "destination candy store," but Sweet Palace most definitely is, and among other confections, features 50 kinds of fudge and 72 varieties of salt-water taffy, all made onsite.
Diabetes in check, we briefly considered heading back to Butte to attempt the Butte 50 singletrack. However, another trail was on our radar, the Muskrat Creek Trail, outside of Boulder, Montana.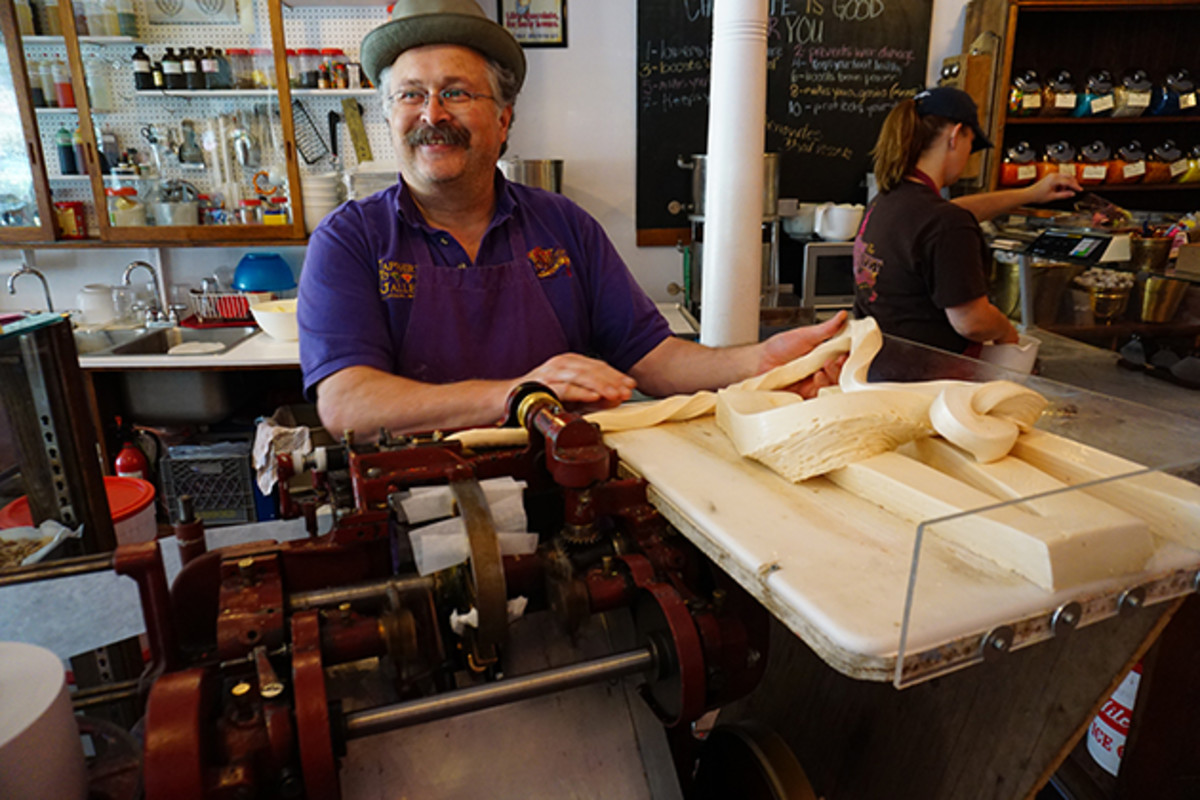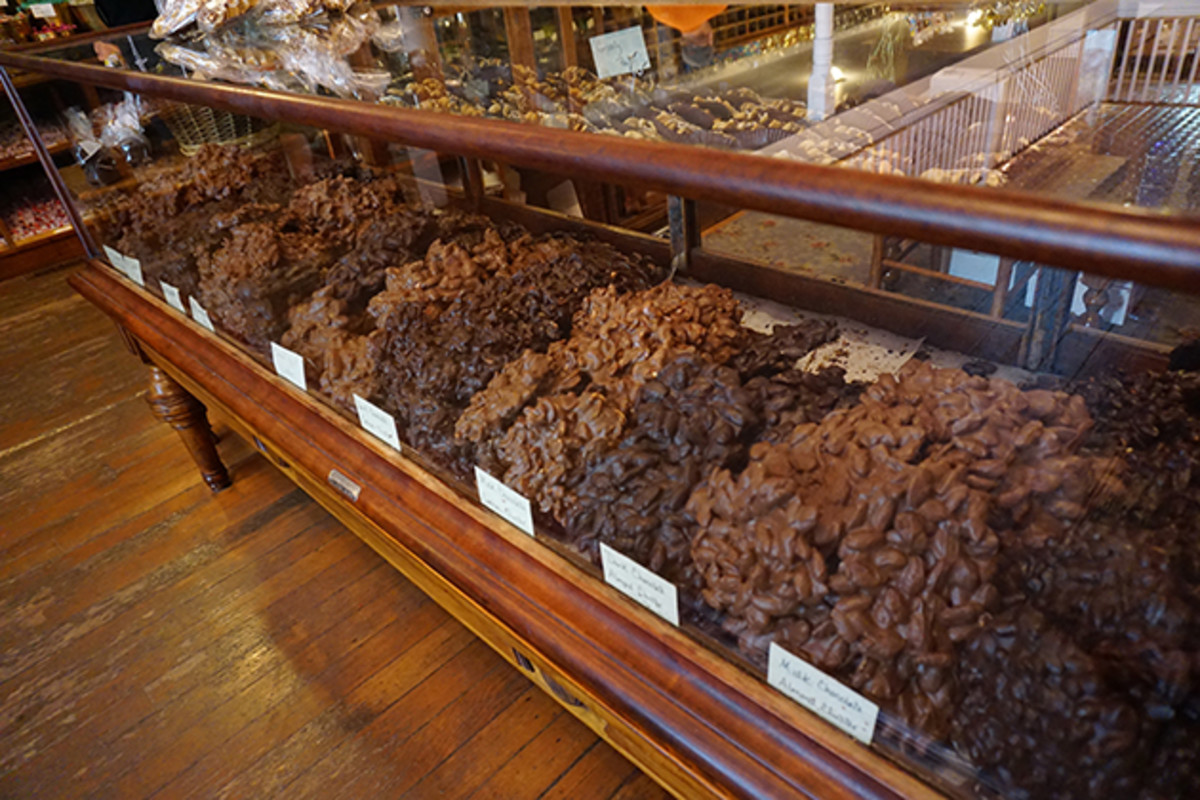 This dovetailed nicely with our plans to ride in Helena for the week, so we pulled off the frontage road outside of Boulder, lurching up the dirt road to the trailhead. Local knowledge, provided by Emmett Purcell, clued us in to this sick seven-mile climb, ascending just over 3000 feet through old, rugged, rocky trail. The lower reaches of the climb were relentless and had us gasping for air before we reached the high-alpine singletrack. Clawing our way up, we were assaulted by legions of blood-thirsty mosquitos, eventually reaching the summit of the trail and taking a brief refuge in a dilapidated old one-room cabin, refueling on the by-now foamy cans of beer in our Acre packs. The return descent that followed was a high-speed schralp back to base camp, which included me smacking into a root ball and falling over. Luckily, no blood was lost, minus the savage mosquitos.
As a bonus, camping at the trailhead in the TC Teardrop afforded us a tranquil evening, refueling on baked beans and hot dogs, with the nighttime star show living up to the Big Sky moniker that has made Montana famous.
Pervious installments of the Heavy Pedal Tour: