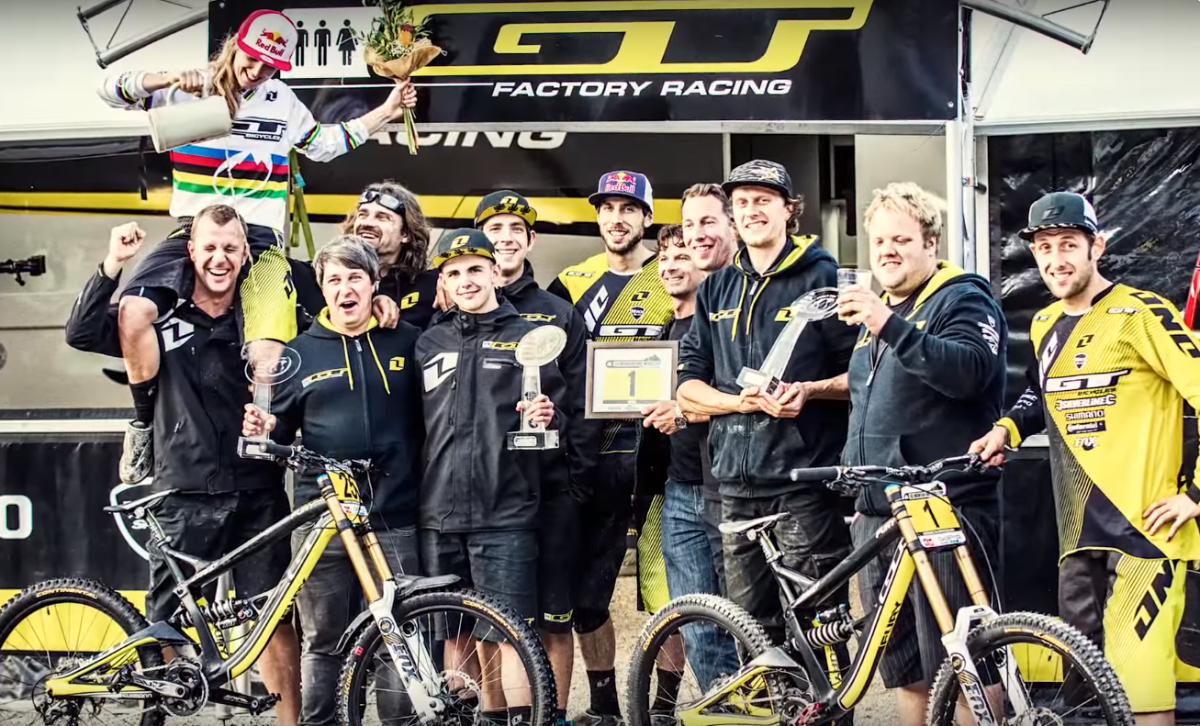 From GT Racing:
GT Factory Racing and Atherton Racing will discontinue their four-year partnership at the end of 2015.
In 2012, GT Bicycles Factory Racing partnered with Atherton Racing. It's been an incredible four years with the whole team. Together with the GT Product Team, GT Factory Racing developed world class products that have been proven on the world stage.
The results speak for themselves. With over 50 World Cup podiums, 3 World Championships, and 3 World Cup overall titles, the team proved that the partnership between GT Bicycles and Atherton Racing was unstoppable.
"It's never with pleasure that we have to announce the end of a partnership," said Tim Inall, Global General Manager for GT. "However, knowing that together, both parties have accomplished so much over the years, and that we are moving forward on good terms leaves GT feeling proud to have been associated with such a successful racing program."
Thanks for an amazing four years it's been a hell of a ride! See you at the races.
Related:
POV: Gee Atherton Tries to Pass 400 Riders
POV: Rachel Atherton Crushes Vallnord