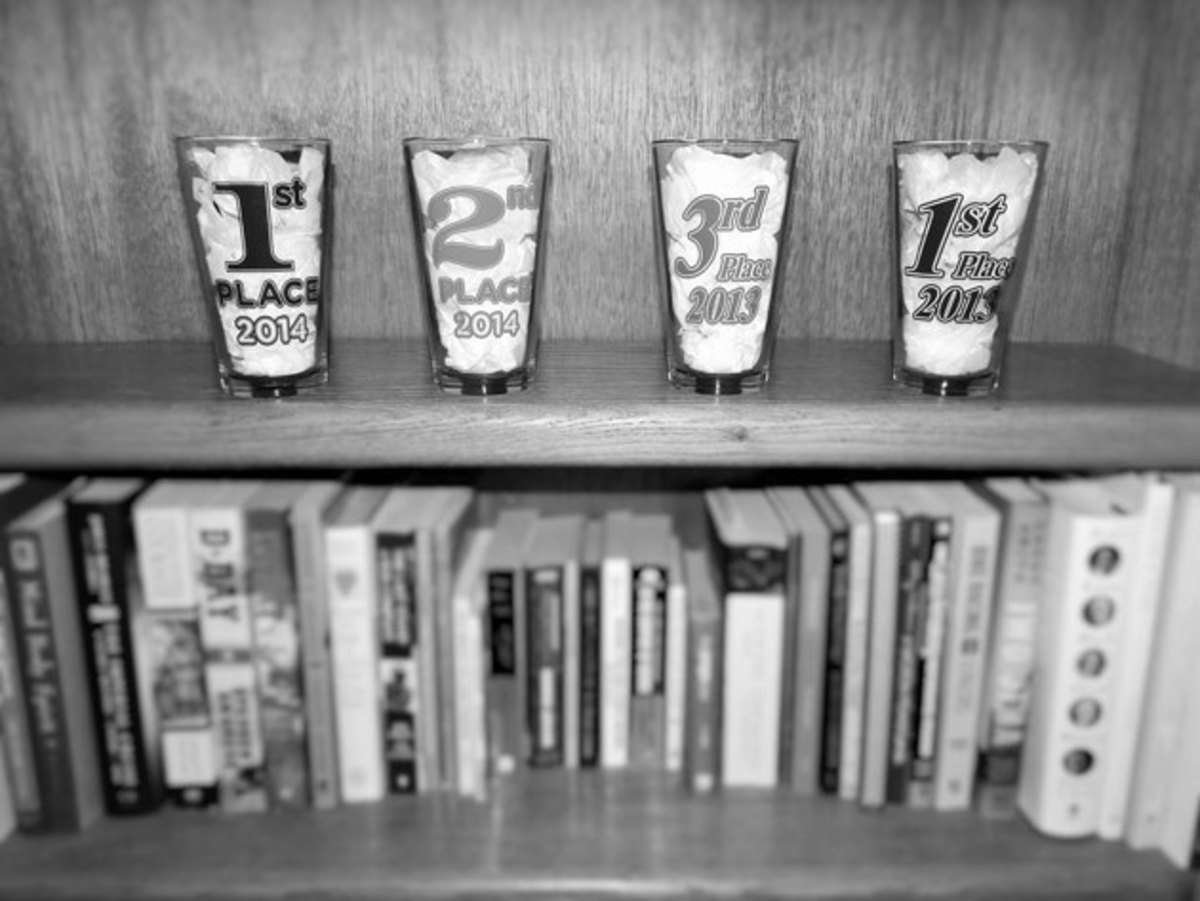 Words by Veda Gerasimek
Photos by Melody Gerasimek
I remember sprinting to the registration tent, not to receive my coveted number plate, but to read the never-disappointing list of team names. Sliding my finger down the board, laughter erupted from my gut as I read: "My Little Bronies, Somebody Watch My Kid, Clearly Heterosexual Magical Unicorns, I Hope It Doesn't Rain, Generic Team Name, No Prior Training, and Recovering Fat Kids." I then received my packet of joy at the registration desk. It was like unwrapping a roll of toilet paper on Christmas. I should have expected last year's worst selling protein bar: Peanut Butter Pistachio. Yummy. Regardless of the contents of our stylish plastic totes, everyone enthusiastically knuckle-punched each other and excitement emanated from their voices.
Before the whistle blew, conflict struck. Teammates argued over who should do the Le Mans start as they threw valid excuses at each other. This job was the proverbial scorching object in a game of Hot Potato… nobody wanted it. Why? Running… In. Bike. Shoes. My partner had an undeniably strong argument. Scuttling with exaggerated clumsiness, she exclaimed, "Look at me! I have old lady knees and run like a hermit!" Being a resilient and quick-to-recover teenager, I knew I couldn't counter that with any validity whatsoever. Therefore, the dreaded potato landed in my hands. To avoid the metaphoric vegetable of dread, people suddenly developed "back problems" or they were worried that an injury (that happened ten years ago) might flare up. Ultimately, the task had to land in someone's hands.
At the conclusion of these battles, the teammates that lacked a valid excuse were forced to line up and nervously await the pulling of a hammie. Everyone sprinted – for about ten seconds – before they regretfully jogged or limped the rest of the way. A plethora of injuries arose on the battlefield when the runners attempted to mount their bikes "cyclocross style." Left and right, people collapsed in agony; falling victim to pulled groin muscles. In slow-motion, action hero style, I dodged the carnage and leapt onto my trusty steed with ease. For many though, the war ended too soon.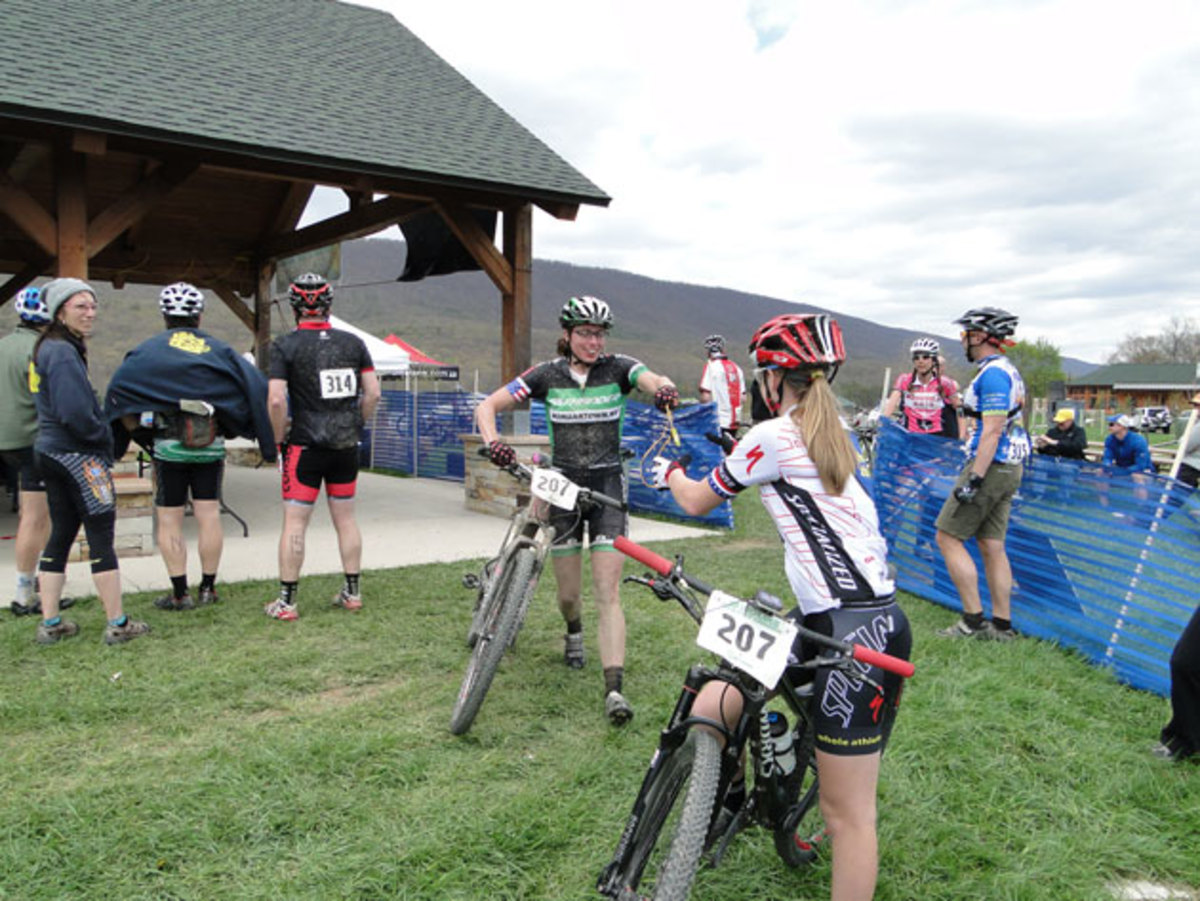 Following a chaotic first lap, good vibes returned. Adrenaline rushed through me as I sprinted through the transition. It was almost as if I had forgotten that we still had eight more hours. Rookie ignorance was my savior. At that point, if forgetfulness was the only thing running in my favor, it was a good thing to have. The skies were clear and enthusiasm was evident among the teams. I could hear people shouting out, "My legs feel great, man!" and "Let's do double laps, bro!"
This positivity began to waver when Mother Nature decided to transform the course into a ten-mile Slip 'n' Slide. The unexpected torrential downpour was unfortunate for everyone, especially Team "I Hope it Doesn't Rain."
Negativity began to affect everyone's attitudes. Racers who planned on double laps shook their unprepared teammates out of their slumber and begged them to go back to singles. After a few more trips through the transition area, teams disregarded the timing key around their necks and began to discuss their last resort to stay alive: quitting.
Riders validated their decision by emphasizing the fact that they would only lose one place in the standings. Teams like mine, who refused to quit, rode into a state of hysteria from exhaustion. Each lap was like entering an abyss of death, where we were unsure of our own fate. Racers purposely rolled around in beds of stinging nettle and slapped their faces with poison ivy. "Sprinting" through the transition area with the celerity of a slug, their full-body rashes spoke volumes. People went to extreme lengths for an excuse to call it a day.
During the final hour in the transition area, nervous teammates bit their nails and watched the clock. I secretly pled to myself, "Please don't make the cutoff. Please don't make the cutoff." I knew others were in the same predicament when a guy on-deck cried out, "There is no freakin' way I'm doing another lap!" Shrieks of pure joy could be heard as the clock reached the cutoff and racers were nowhere to be seen – no one even stopped to consider if their teammate had crashed and injured themselves or was attacked and eaten by a bear. Instead, those unfettered by the timing key indulged in the complimentary racers-only pizza, while the remaining soldiers suffered under a darkening sky.
At the end of the day, Mother Nature found the strength to get it together. Everyone sprawled out on the grass for the podium ceremony – creating a post-apocalyptic scene of motionless bodies with occasional grunts and groans of the wounded. Somehow, they found the strength to get up and receive an award totally worth nine hours of racing: a pint glass. "Dead leg syndrome" made each step of the podium feel like Mount Everest and it was not uncommon for someone to fall off and never get up.
When it was all said and done, I came to two very important conclusions: One, the race description was a farce. A "fun and challenging relay against the clock" was the most colossal confliction to ever occur on Earth. Two, I don't care if I was deceived because I feel pretty darn good about what I accomplished! I now have the power to whip out my Garmin Edge 510 like a badge of honor – showing off the eight hours, thirty-five minutes, and sixteen seconds that my team spent spelunking in the pain cave. Strava THAT, bro. I challenge you to round up your buddies, make a ridiculous team name, and create a memory you'll never forget (because that pint glass on your shelf will remind you every day). Maybe that's the greatest badge of honor.
About the author:Veda Gerasimek is a fifteen year-old competitive mountain biker (and three-time national champion) currently racing for the Whole Athlete/Specialized Team. She is passionate about sharing her perspective of the sport through writing and humor in hopes of inspiring others. Follow her "off-road" to success by visiting http://theycallmedarthveda.weebly.com.