Press Release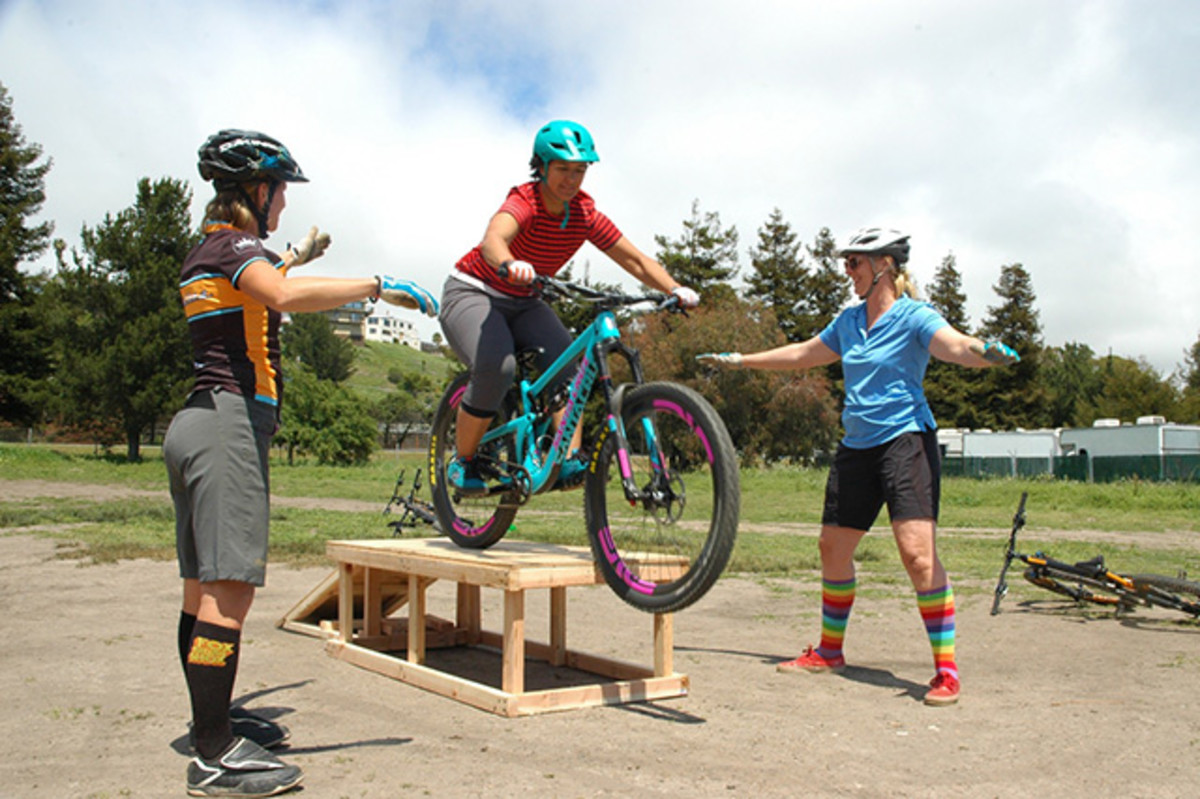 Sacred Rides, voted the number one Mountain Bike Touring Company by National Geographic Adventure magazine, launched a line of Women's Mountain Bike Trips and Skills Camps.
The company gathered insight into what women want from a mountain bike adventure from a recent survey interviewing 2,000 women riders. The survey found that women want to be challenged and pushed out of their comfort zones, as long as there is a little encouragement and safe, professional guidance.
From there, Sacred Rides developed camps and rides for all levels with extras including post-ride yoga sessions, rejuvenation time, good food, cold beverage and chocolate.
Women just getting into the sport can enjoy two-day weekend trips, like the Skills, Thrills and Gatineau Hills ride. Former national cross-country team member Dominique Larocque helps women brush up on skills and boost their confidence level on the bike, all while exploring the Gatineau Hills on the outskirts of Canada's capital.
Women of all levels can join the California Women's Weekend Mountain Biking Camp in Santa Cruz, where they'll spend the weekend getting hands-on instruction from female instructors including Johanna Weintrager. The course works on specific skills and drills in a supportive environment to ride help women find confidence riding singletrack.
For the more adventurous types, Sacred Rides offers week-long getaways at the Pura Vida Yoga and Mountain Bike Retreat in Costa Rica and at the Rocky Mountain Women's Mountain Bike Camp in British Columbia. Each of these require intermediate to advanced level of riding.
Women's trips and camps range in price from $450 USD to $2365 USD, and include lodging, meals, transportation, local guides/instructors … and delicious local dark chocolate.
"In efforts to create, build and foster a community of women dedicated to learning, progressing and conquering new skills, we've also just launched The Women's Guide to Mountain Biking, a free, comprehensive 61-page guide," said Meagan Broughton, Sacred Rides' Business Development Director in a recent press release.
For more on what Sacred Rides offers visit their website, Facebook or Twitter.
Women's Survey Results
Sacred Rides surveyed 2110 women who mountain bike from around the globe. They asked them multiple questions on everything from skill level to Guide gender preference.
Some results include:
What level of Mountain Biker are you?
● Never tried it (26)
● Beginner (190)
● Strong Beginner (433)
● Intermediate (656)
● Strong Intermediate (525)
● Advanced (267)
● Pro (13)
3.89 = Ideal number of MTB'ing days in a row
1818 = Number of women who preferred having a scheduled rest day mid-trip, 5-8 days long.
For the full survey results, please visit: http://www.sacredrides.com/womens-mtb-survey-results