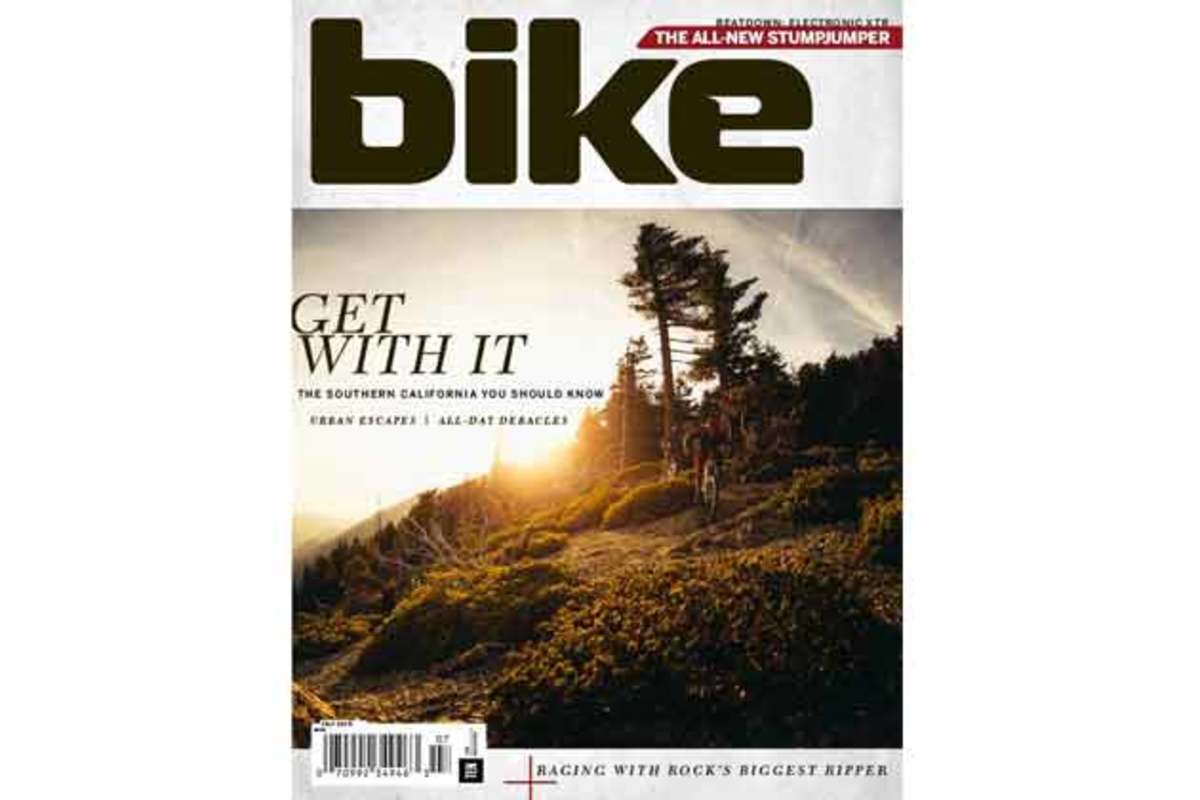 The July issue of Bike shows up on newsstands today, right about when the weather is warming up in most parts of the country. But in Southern California, it's been sunny and 68 all year long. The endless summer is one reason why mountain bikers look past the traffic, materialism and crowds, and instead see possibilities for year-round riding in shorts and tees. And it's certainly not the only thing that keeps riders in SoCal–mountains that rise to 10,000 feet just outside the chaos of Los Angeles, vast networks of singletrack accessible from urban areas and trails that skirt ridges above the deep blue Pacific Ocean all await those who venture outside the confines of the freeways and cookie-cutter suburbs that characterize much of SoCal. This issue is devoted those people and the places they discover.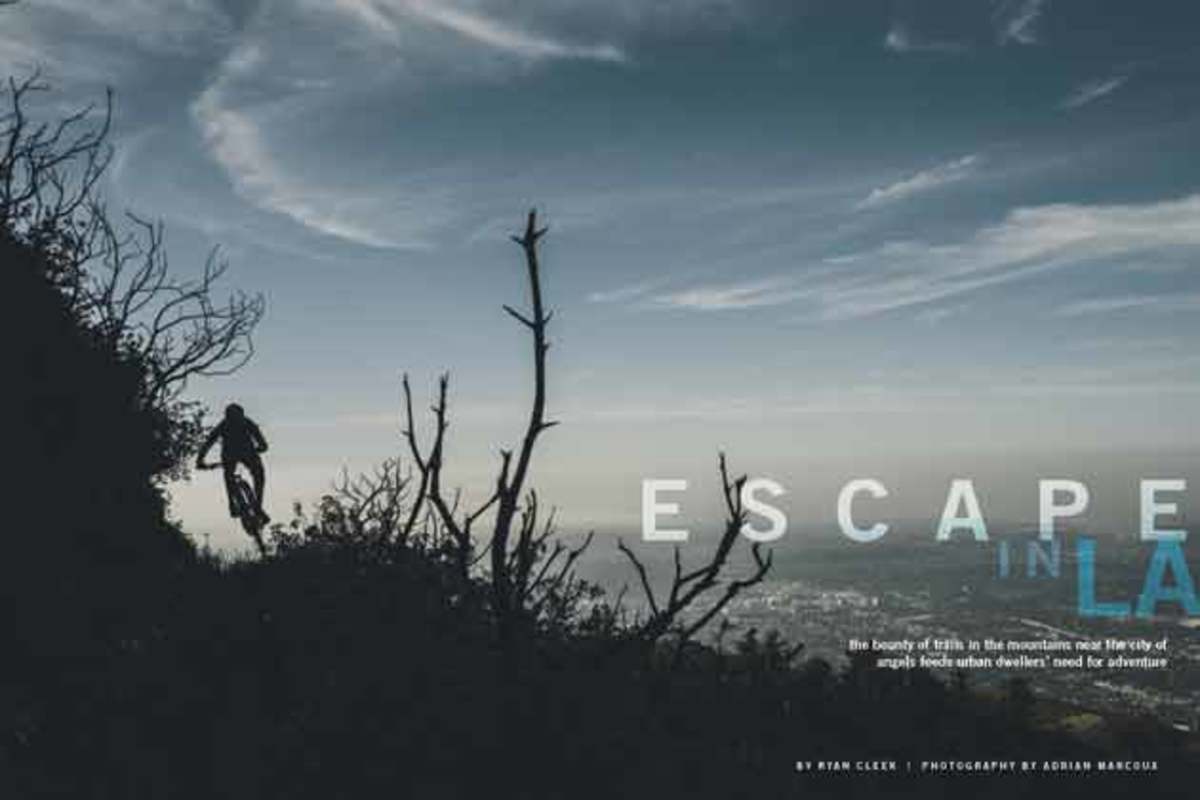 Los Angeles sits at the base of the towering San Gabriel Mountains, where ripping 5,000-foot descents, exposed hillsides and diverse terrain and weather offer a backcountry escape for city dwellers. Author Ryan Cleek and photographer Adrian Marcoux take us from the San Gabes, to the Angeles National Forest, Pasadena and to the famed Backbone trail above Santa Monica in search of soul-soothing singletrack.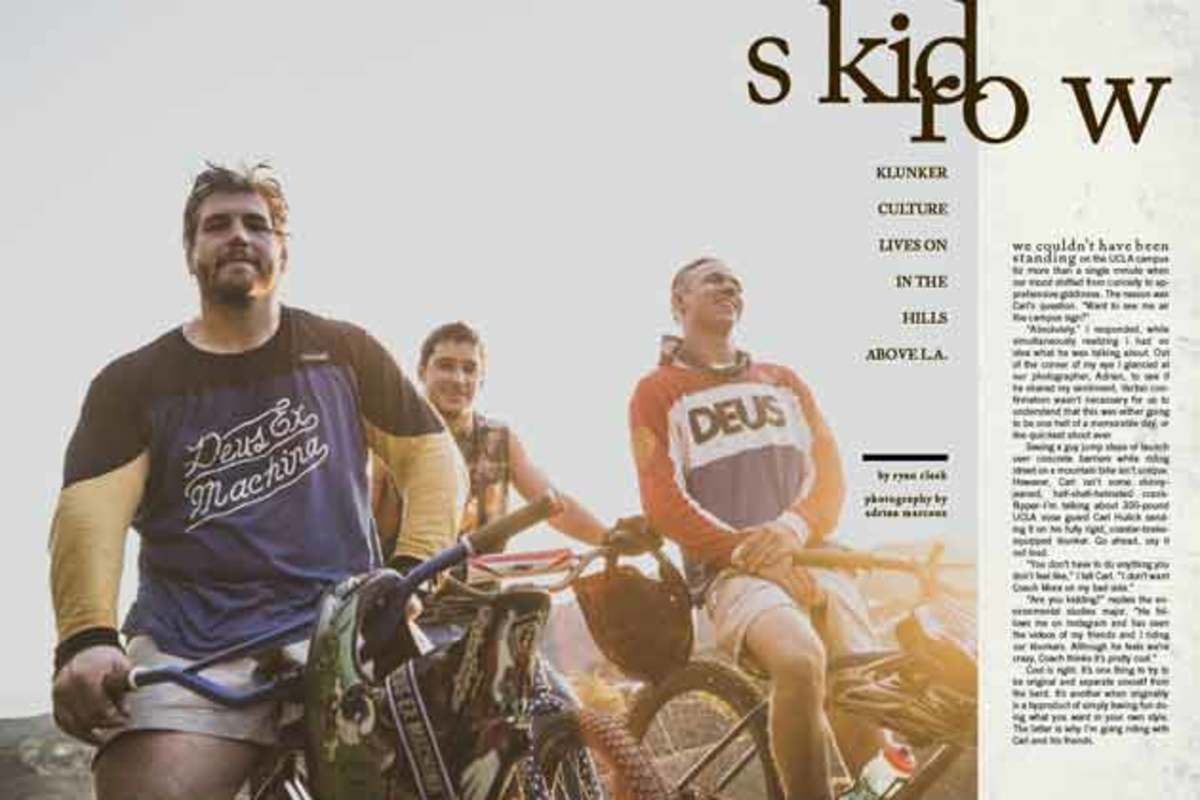 The guys also introduce us to 300-pound UCLA nose guard Carl Hulick and his buddies who ditched their modern mountain bikes in favor of klunkers, which they ride all over the city. Not to say they've scaled back their riding at all–these guys haul ass over dirt jumps and rip down trails on their coaster-brake-equipped, fully rigid relics.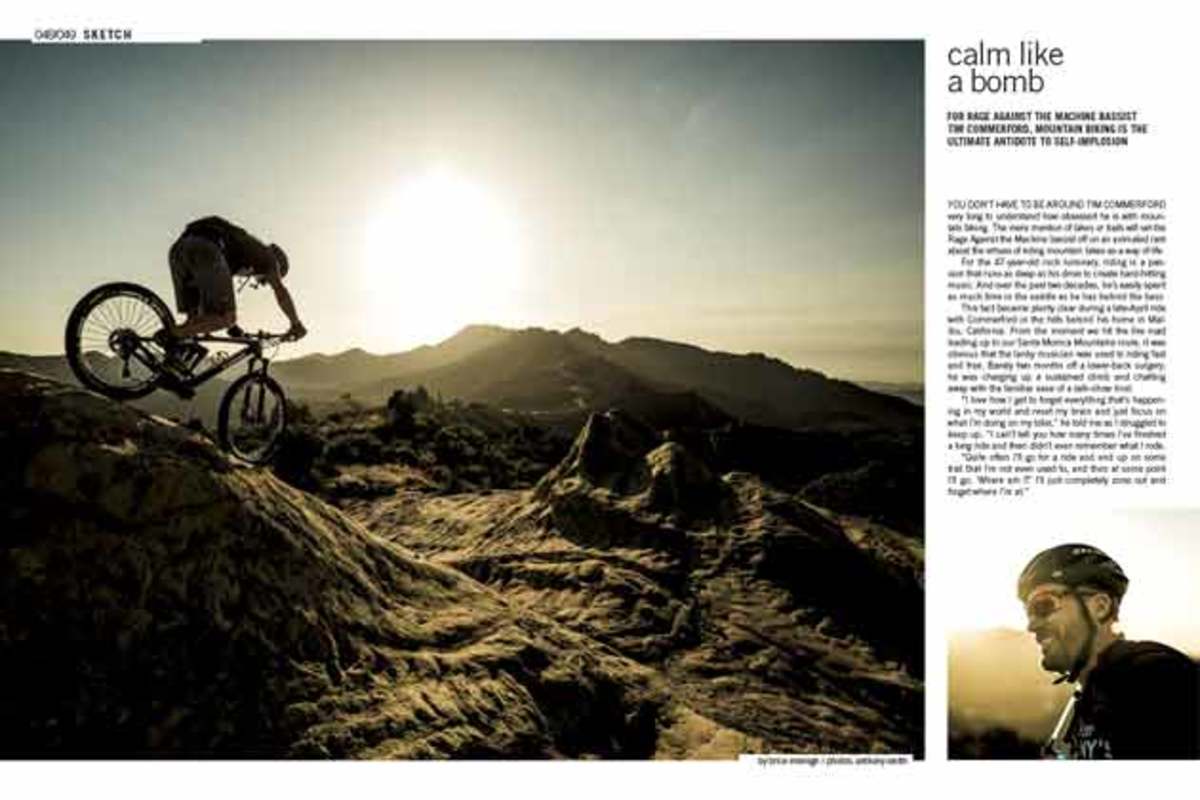 Plus, Rage Against the Machine bassist Tim Commerford obsesses over mountain biking, perhaps more than he does over music. He lives and breathes the sport and has explored trails all over the world while on tour with Rage and his subsequent bands. But he feels most at home while climbing the steeps in the Santa Monica Mountains from his Malibu backdoor with his neighbor and riding buddy Marshall Mullen. Bike's editor Brice Minnigh and photo editor Anthony Smith tried to keep up with Commerford on his home trails, and found out what fuels the rocker's unwavering passion for mountain biking.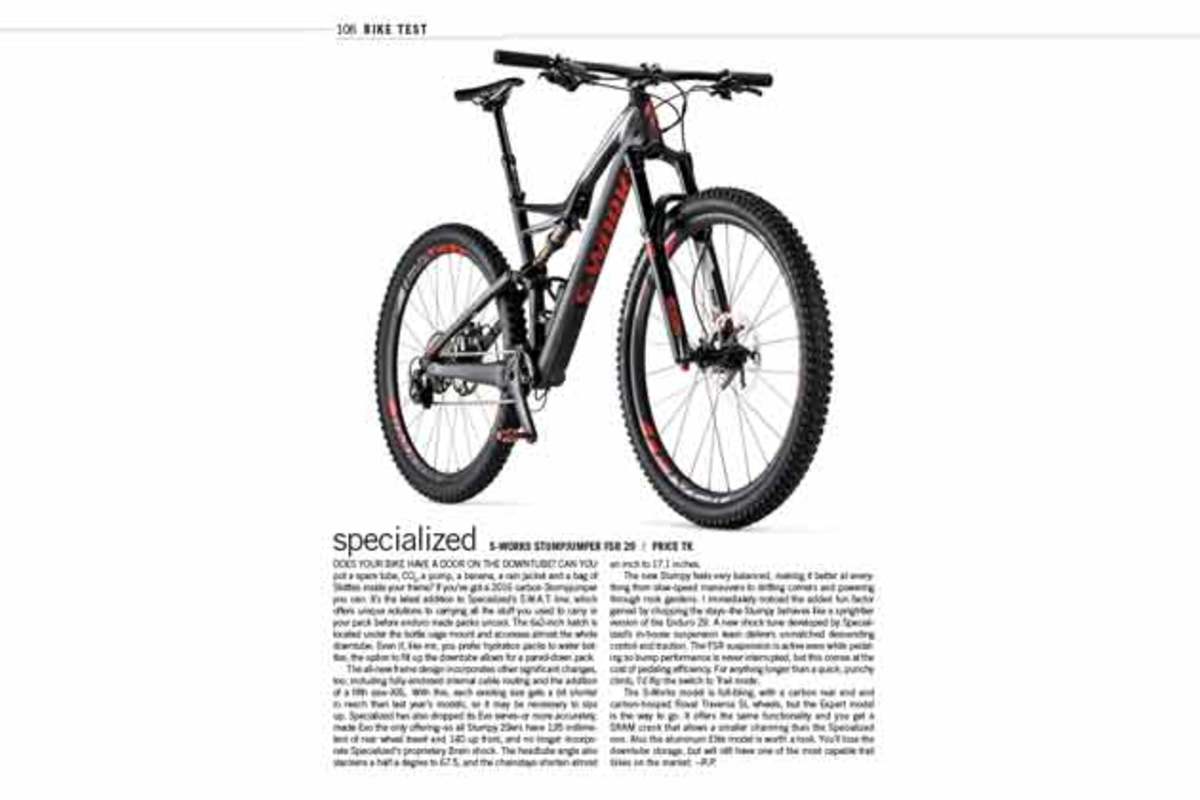 In the gear section, read about the all-new Specialized Stumpjumper, an updated version of one of the sport's most venerable bikes. Besides geometry updates and a new shock tune, the latest Stumpy sports a clever way to stash your gear in the bike.
Be sure to check out the July 2015 issue of Bike at your local newsstand, or download a digital copy on iTunes here.