The June issue of Bike hits newsstands today, just in time to fire you up for one of the first riding weekends of the season in many parts of the country. Pick up a copy at your local newsstand or get it digitally.
Here's a peek at what you'll find inside:
Brothers Luca and Walker Shaw have pushed each other to the highest level of the sport-this season, they're both racing in the UCI elite downhill class. A tight-knit family, equally competitive drives and mental toughness beyond their years have been the recipe for success for these North Carolina teenagers.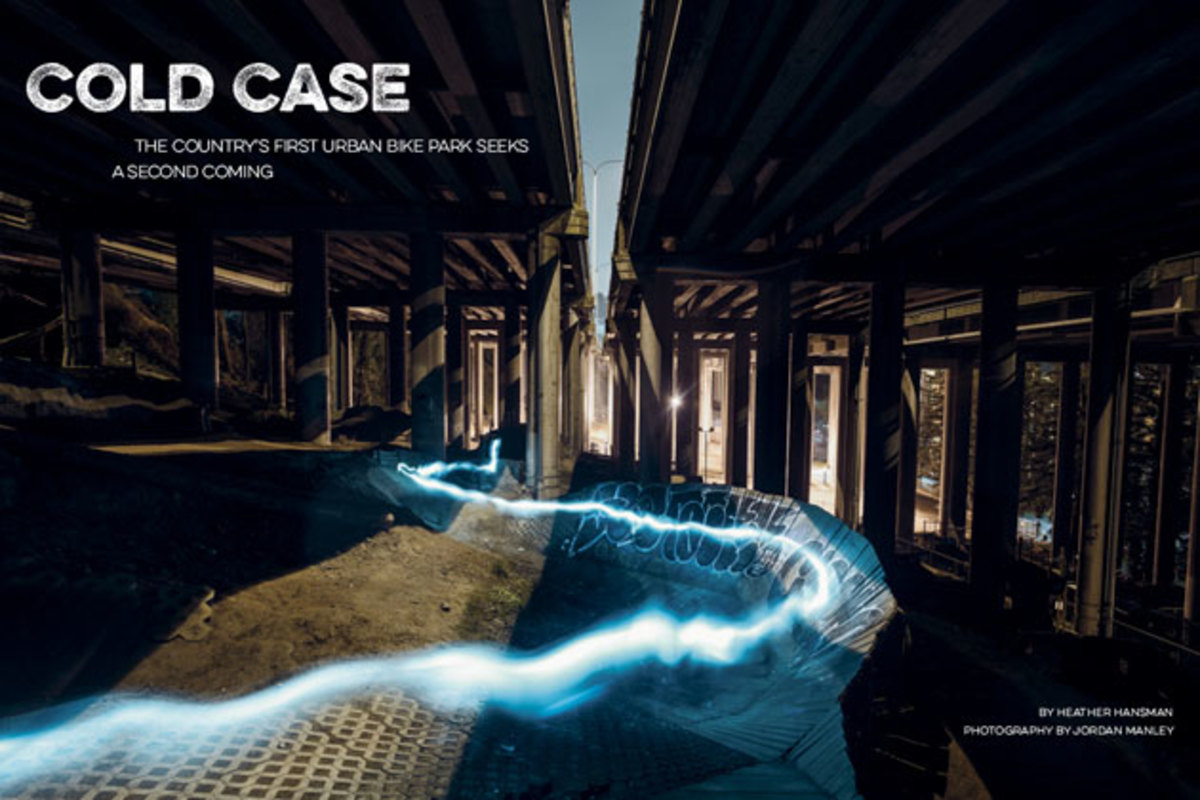 In Seattle, we revisit the I-5 Colonnade Bike Park, the country's first urban bike park. Originally thought to be an antidote for the drug problems and transients inherent to the freeway underpass where it was built a decade ago, the trails now sit empty most of the time. The needles, graffiti and homeless population are back, but one group believes the Colonnade can rise again.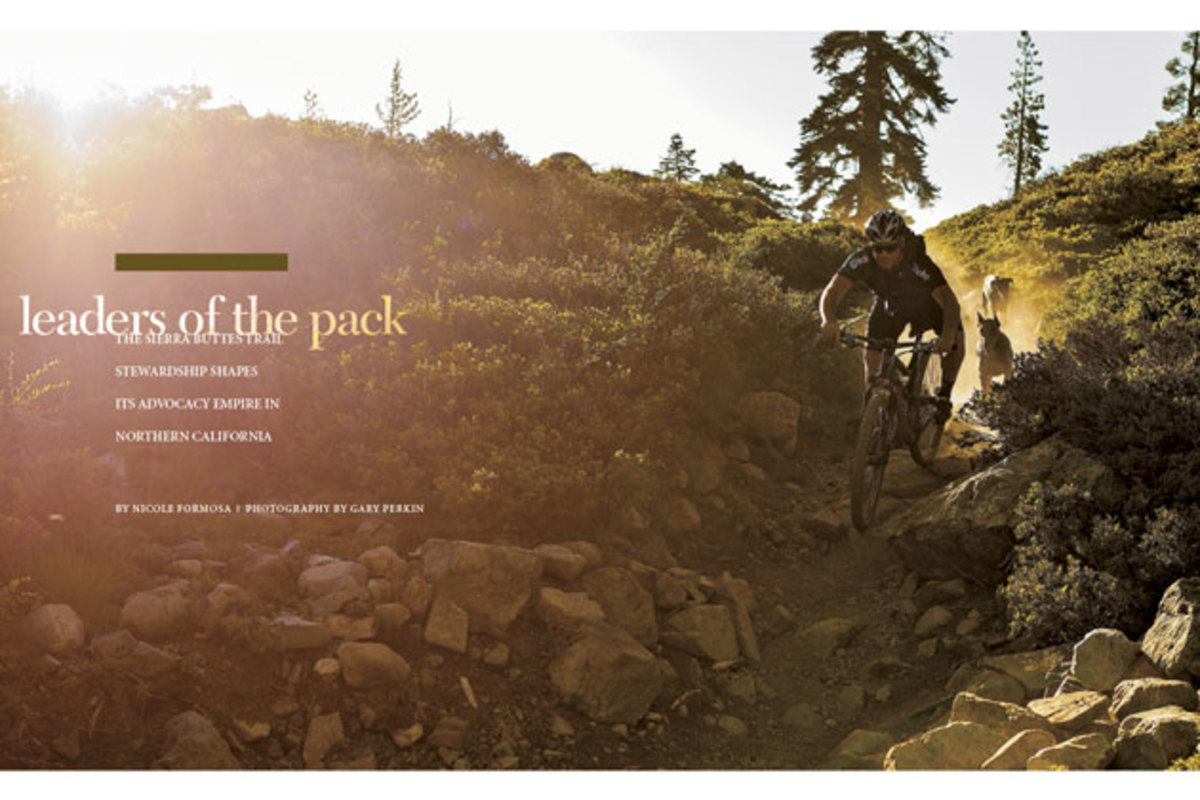 Chances are you've heard of the Downieville Classic. Chances are you haven't heard of the Lakes Basin or Mills Peak, the lesser known trails in neighboring Plumas County. Similar to Downieville, the roots of the region's exceptional riding started with the Sierra Buttes Trail Stewardship, a nonprofit whose leader, Greg Williams, has dedicated more than half of his life to creating a sustainable mountain bike scene in the Sierras.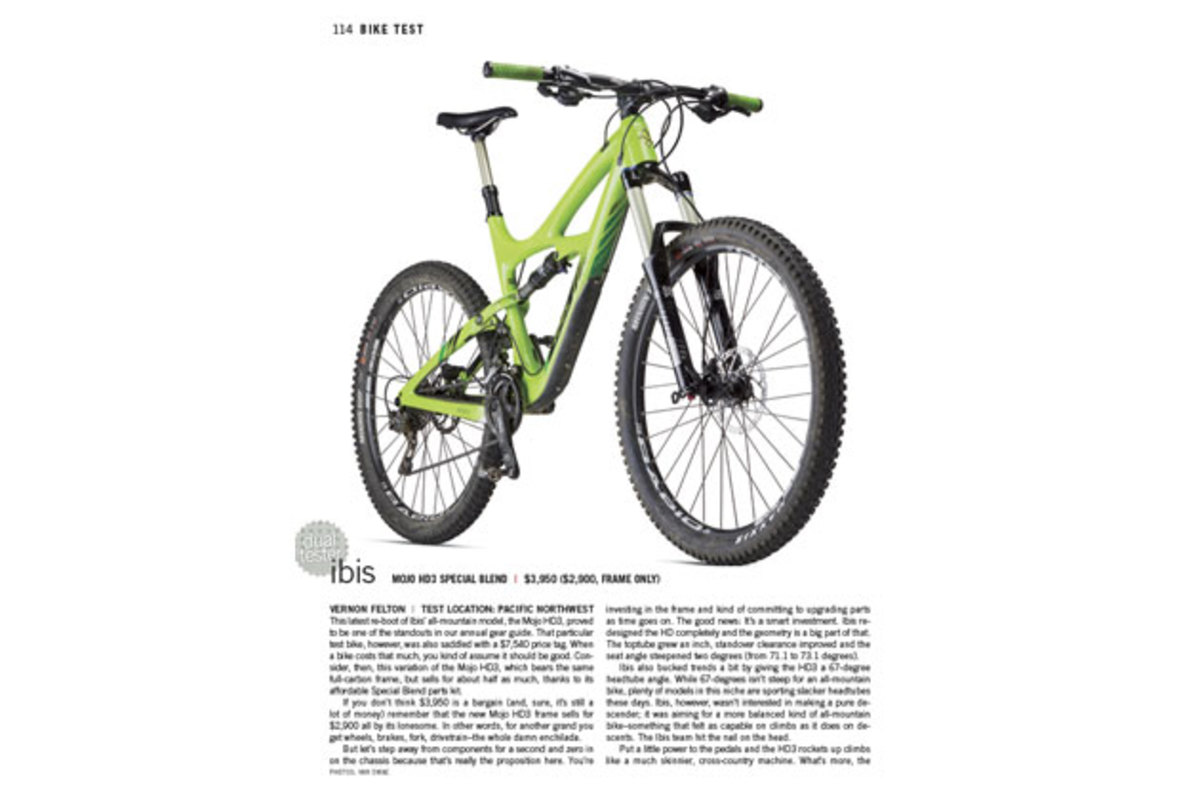 The Ibis Mojo HD3 was one of the most anticipated trail bikes of the year and it definitely lives up to the hype. But, the don't let the steep prices of the top builds scare you off. This Special Blend is kitted out with some of the most solid parts on the market and comes in under 4 grand.