The Bike Magazine September 2015 issue is now available on newsstands, both print and digital. For the first time ever, we've devoted the bulk of the issue to 'bikepacking'—which we loosely define as seeking adventure through multi-day, self-supported trips on lightly loaded bikes (which, in this case, are full-suspension trail slayers). It's about using the bike you already have for exploration. For seeking the unknown. For bikepacking in uncharted territory.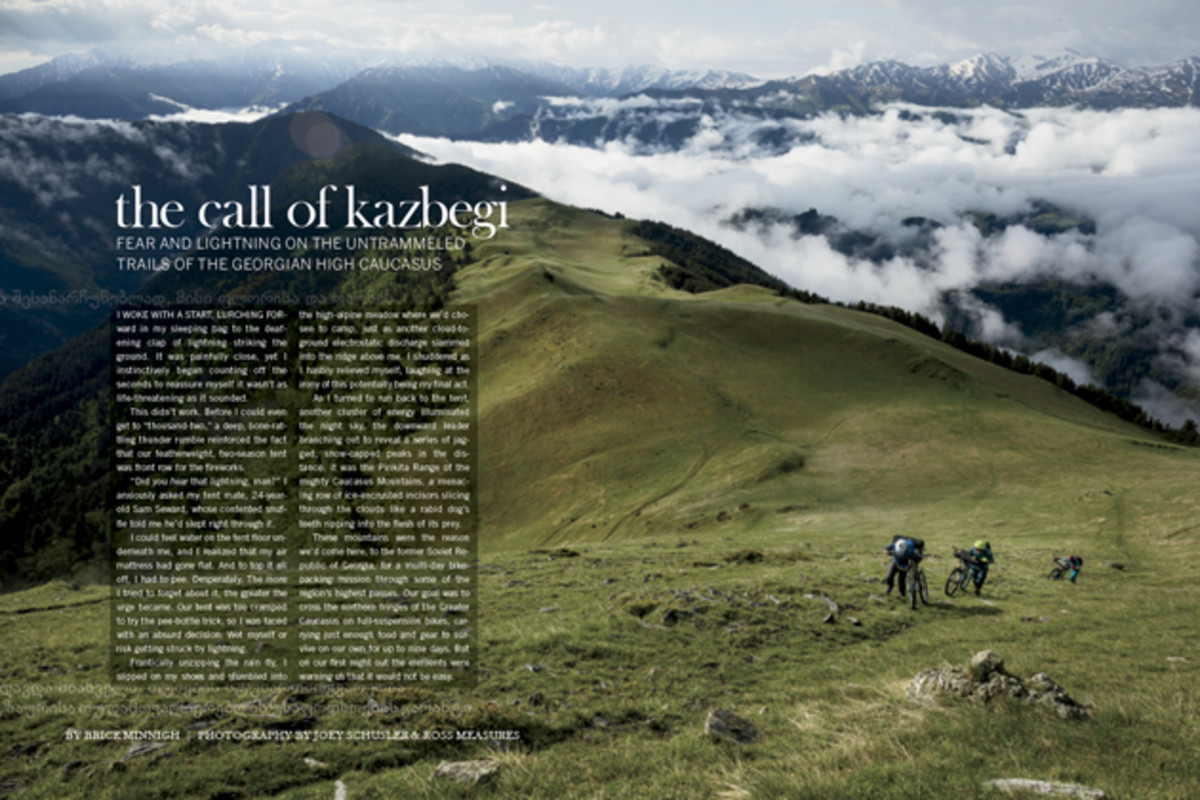 Our cover feature, "The Call of Kazbegi," chronicles an extended mountain-bike exploration of the Caucasus Mountains in the former Soviet Republic of Georgia. The main goal of this journey was to cross one of this mountain chain's highest regions on full-suspension bikes, carrying everything needed to survive for at least nine days. Written by Bike's own editor-in-chief, Brice Minnigh, and photographed by filmmaker Joey Schusler and photographer Ross Measures, the story is a tribute to getting wild in one of the world's wildest places. Did our crew endure its fair share of hike-a-bikes? Sure, but the entire way we followed pristine high-alpine singletrack—and some of it was among the finest we've ever ridden.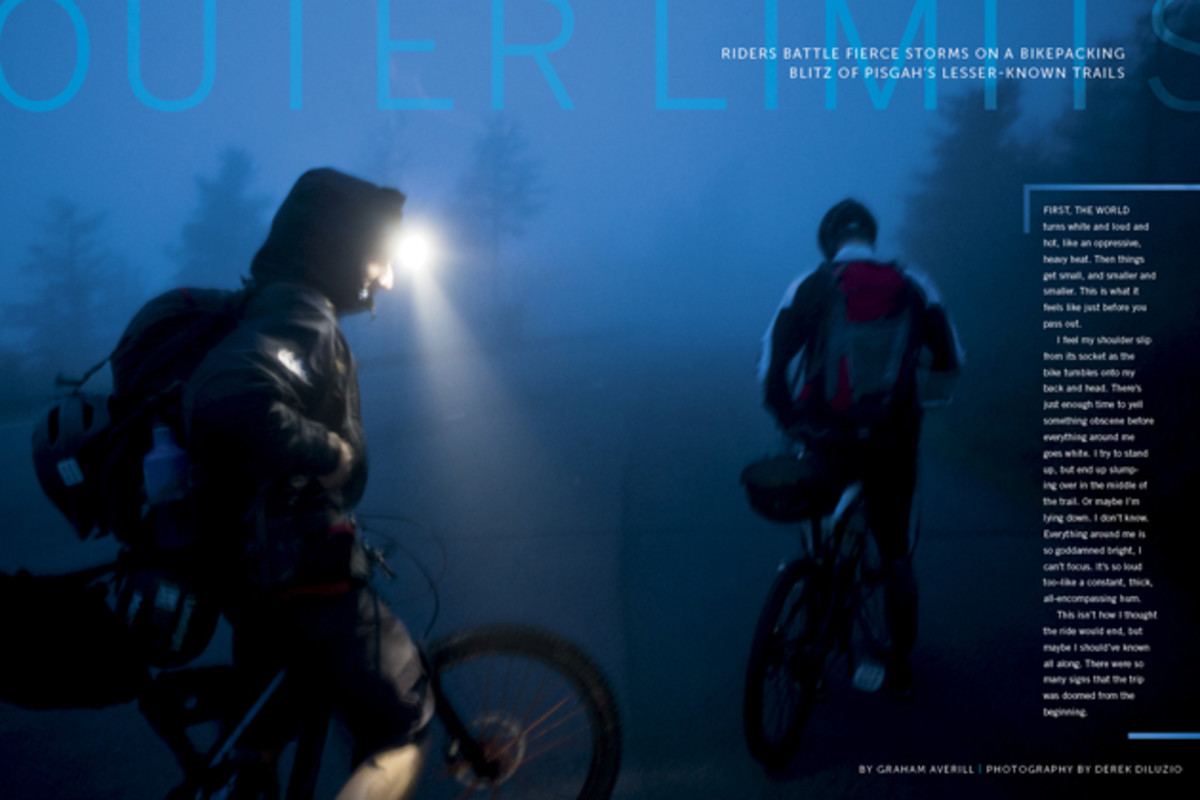 Of course you don't have to go to some far-flung corner of the world to find adventure. In "Outer Limits," one of Bike's senior writers, Graham Averill, found plenty of excitement on a three-day bikepacking mission in the mountains of his own North Carolina backyard. Though he and his two teammates battled heavy rain and wind for much of their trip, they experienced a sense of solitude you don't always feel on your everyday trail ride.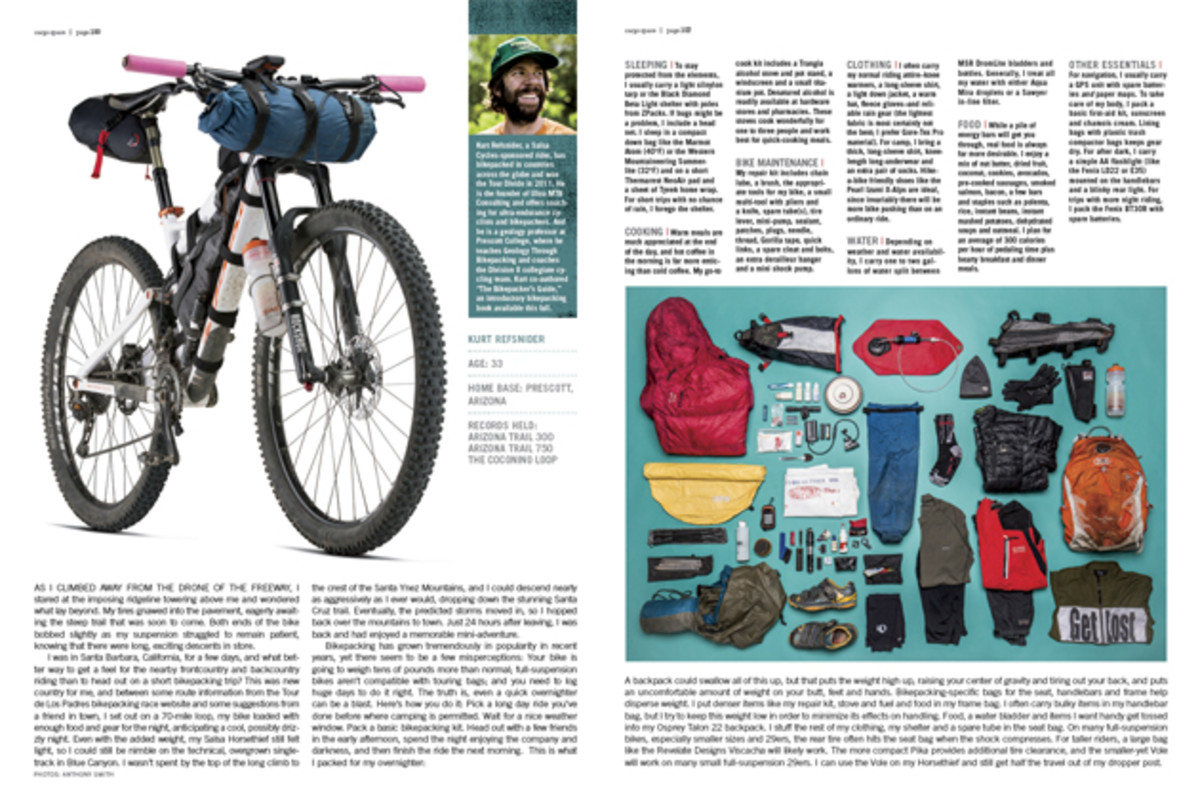 The best part about bikepacking is that you don't need a lot of special equipment, and chances are high that the bike you already have will do the trick. In our special gear feature, "Cargo Space," three very different riders show off setups and gear choices that could work for you. All three adventurers prefer to explore the world on full-suspension bikes in order to maximize all possible trail-shredding potential, so these gear breakouts represent a distinctly modern approach to exploration by bike.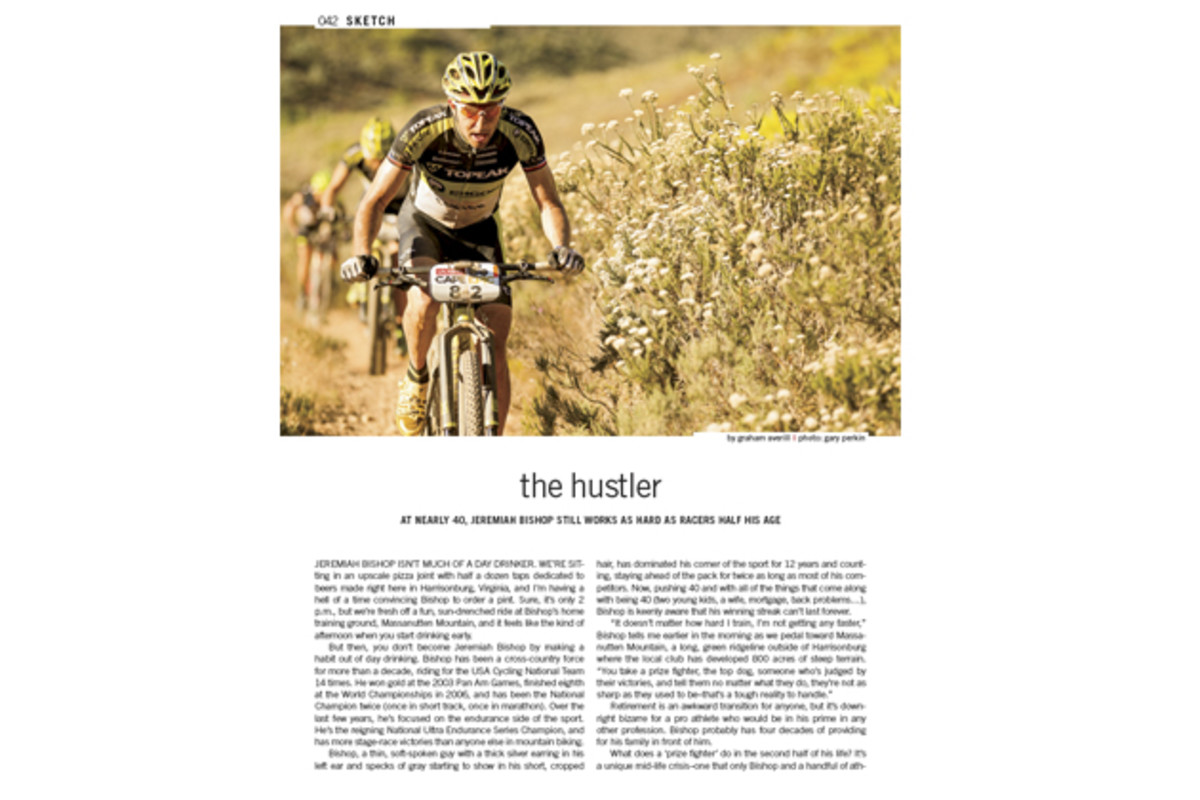 In our exclusive "Sketch" profile, we take a hard look at seasoned endurance racer Jeremiah Bishop, who is pushing 40 and still works as hard as racers half his age. This is a thumbnail sketch about what a prize fighter does in the second half of his life.
Some folks like to hold their copy of Bike in their hands and flip through the pages the old-fashioned way, while others prefer to have it instantly lasered onto their various devices. Whichever you want, you can get it here.