Photos by Reuben Krabbe
Bike's seventh-annual Bible of Bike Tests is well underway, and this year we've chosen Vermont's Kingdom Trails as our testing base. Centered in the small town of East Burke, the trails are a mix of buttery singletrack and traditional New England tech–the perfect balance for testing both cross-country and trail bikes. For the all-mountain category, we'll take to the flanks of Burke Mountain, which are riddled with the kind of terrain that can push the limits of a six-inch-travel bike.
There are 30 bikes on the roster this year, including seven women's steeds and four cross-country rigs. The remaining 20 are split evenly between trail and all-mountain, and we've thrown two plus-size bikes into the mix for good measure. By the time we leave Vermont, we will have tested all 30 of those bikes and discussed each one on video for the "Roundtable Reels" and written print reviews due out in January.
Follow us @bikemag on Instagram if you want to see what we've been up to in real-time and be on the lookout for the reviews in print and online in January.
Here's a glimpse of what we've been up to so far:

It isn't easy leaving the house for dawn patrol with temperatures hovering near freezing, but Mike Ferrentino knows it's always worth it–especially for sunrise fog over the Kingdom Trails.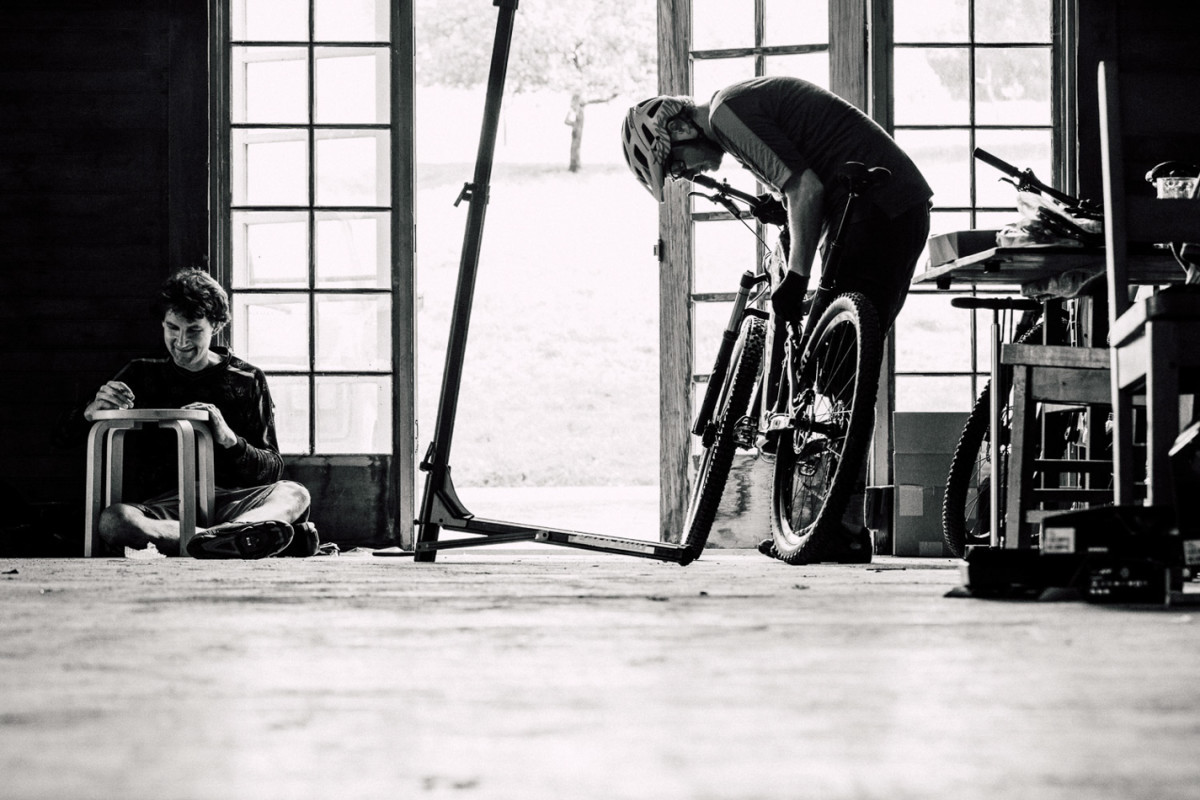 Tester Travis Engel and gear editor Ryan Palmer on opposite ends of a test session. Photo: Anthony Smith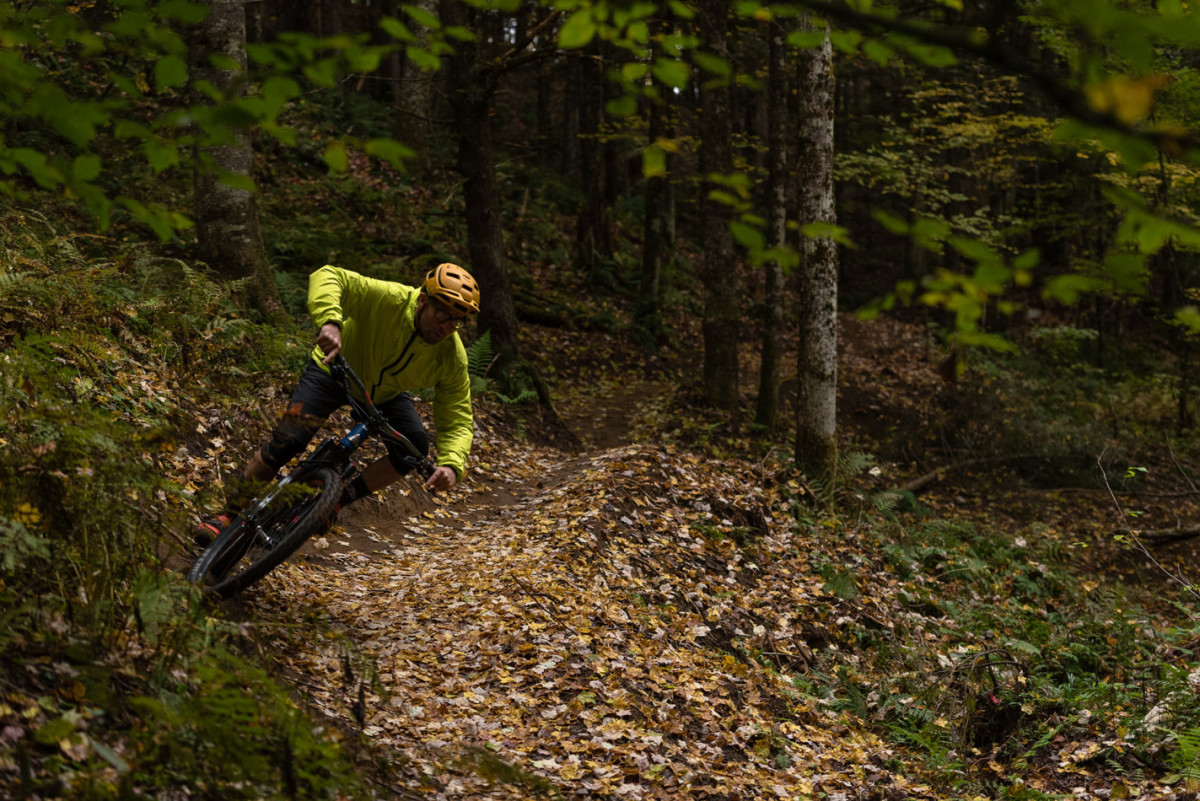 Grimy Handshake mastermind Mike Ferrentino triangulates his next target aboard Marin's Attack Trail.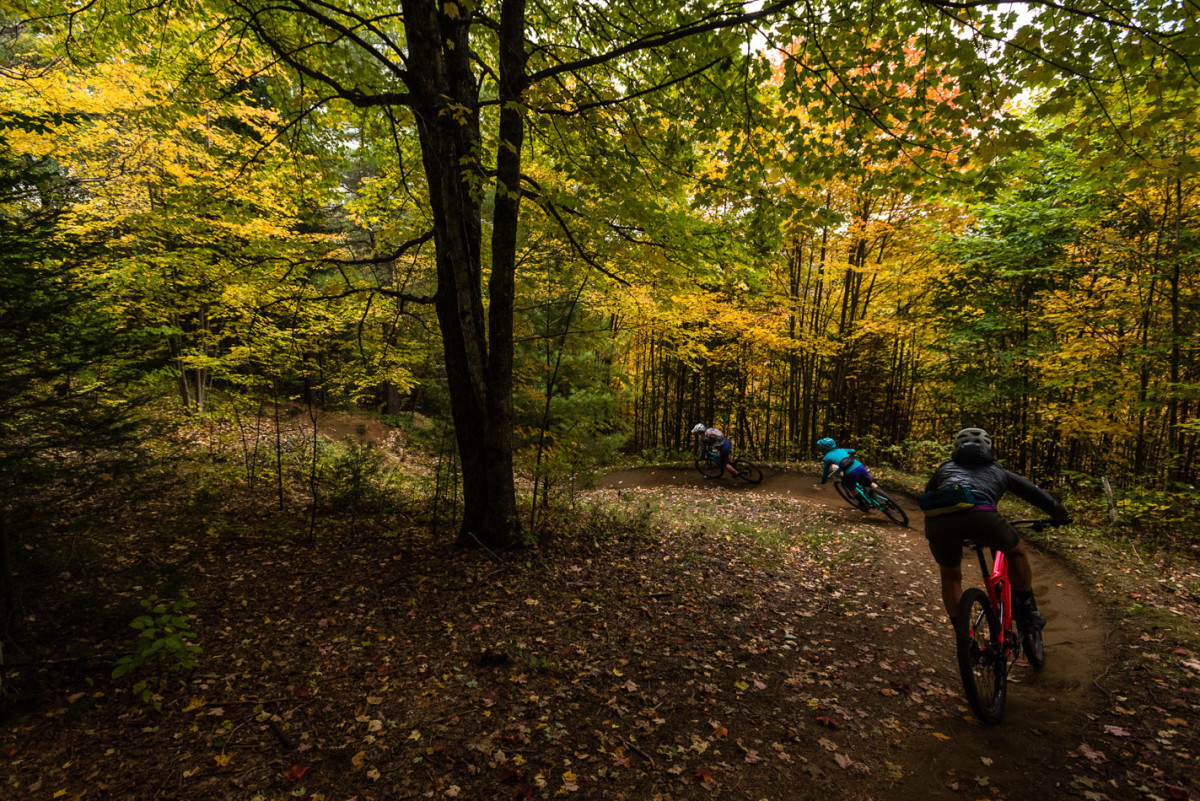 The foliage is in full swing and the dirt is as good as it gets. Managing editor Nicole Formosa and testers Lacy Kemp and Kristin Butcher rip into the flow on Kitchel.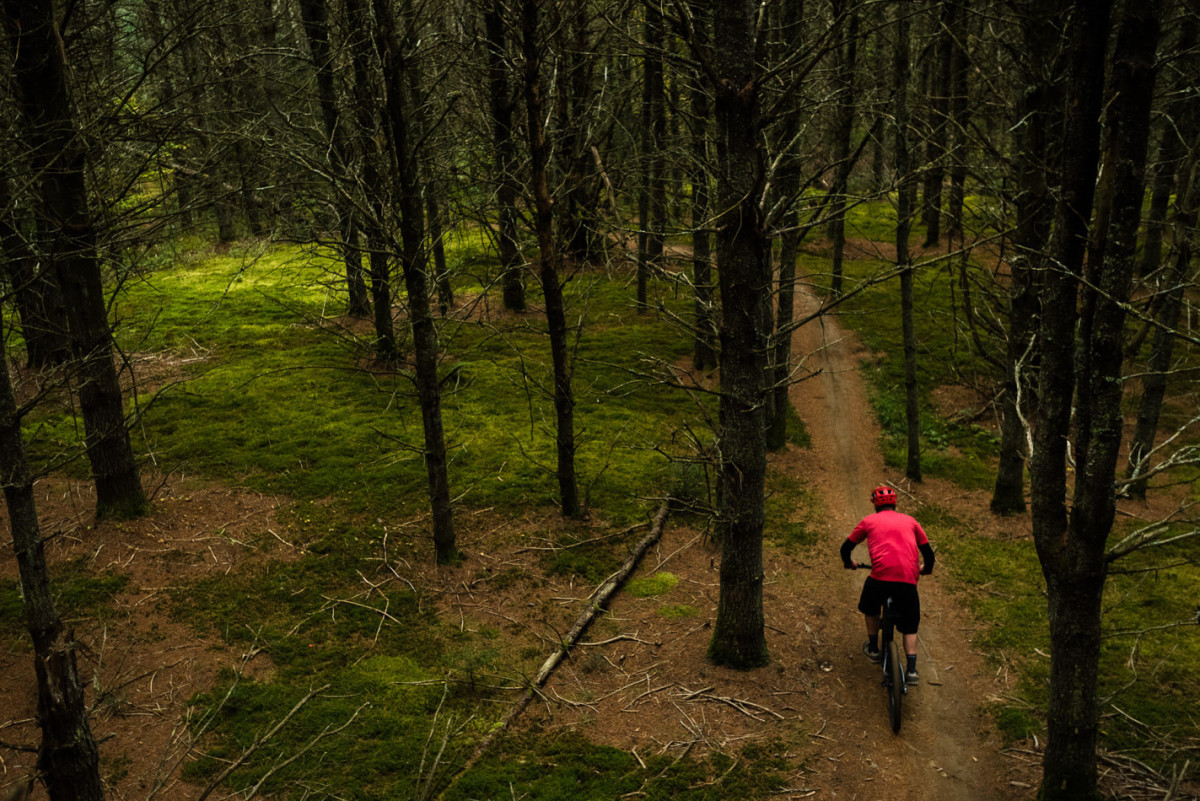 Bike's editor, Brice Minnigh, blasts through one of the many trails in the Darling Hill network aboard Giant Bicycles' Anthem Advanced 27.5 2.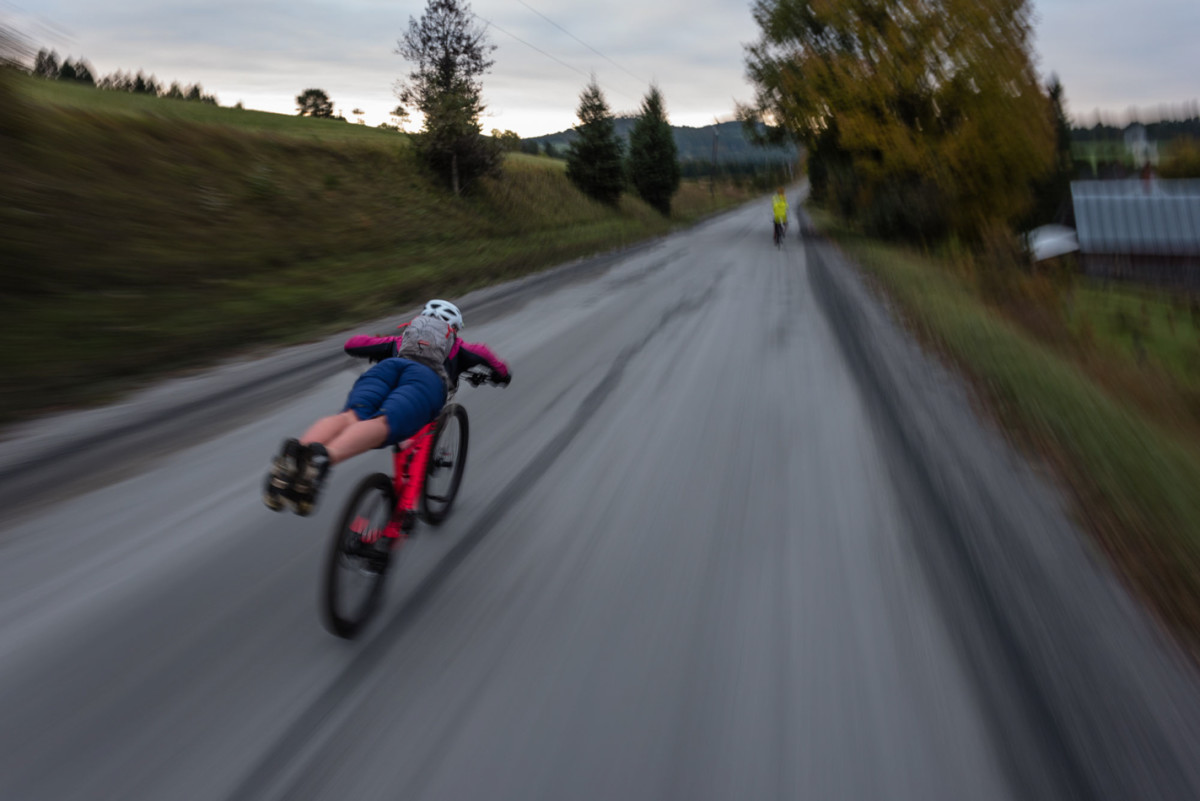 It's imperative to save energy during a long day of testing. Here Florida native and Butcher Paper columnist Kristin Butcher performs an aerodynamic interpretation of her home state's topography.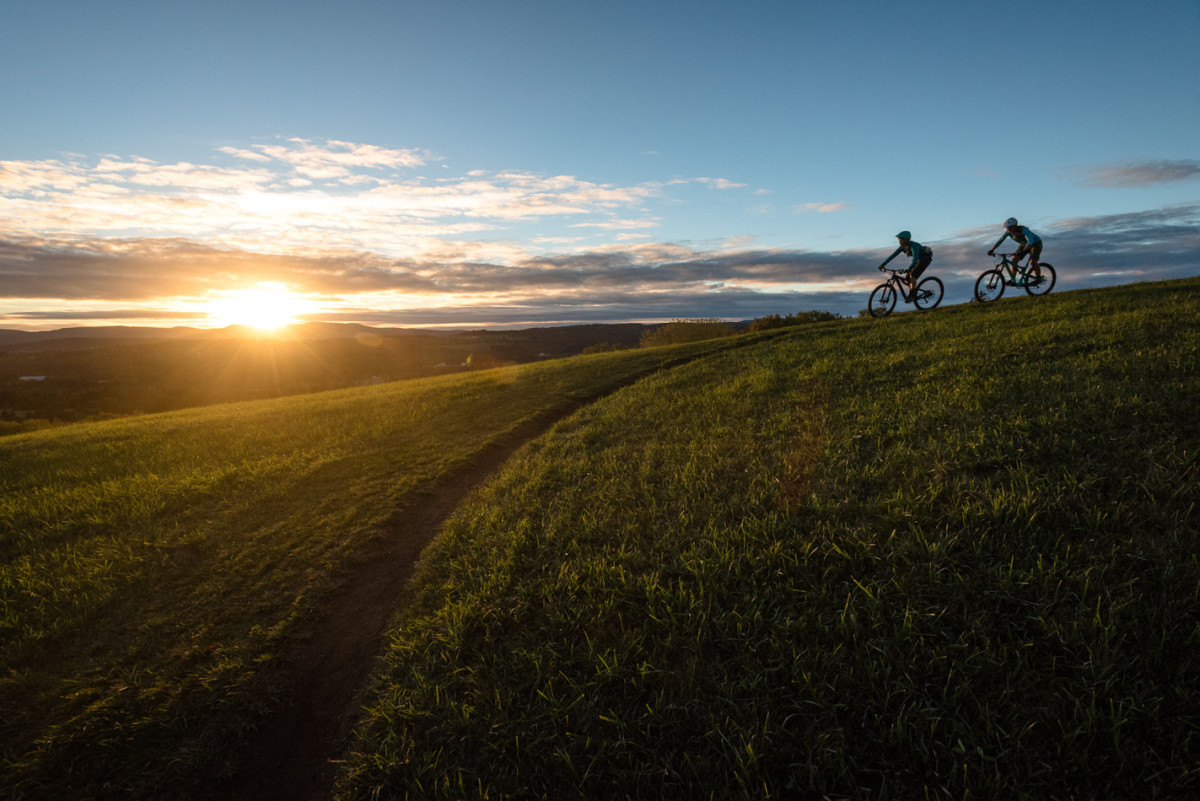 Lacy Kemp and Kristin Butcher wrap up a day of testing the right way, carving a narrow, sunset-drenched ribbon on Heaven's Bench.
Related: