The unReal world premiere will take place June 18 in Vancouver, B.C. The film trailer will be released June 1.
Escape the real world and join us for the world premiere and global tour of unReal, starting June 18th in Vancouver B.C. The first feature film from the unprecedented creative union of action sport production companies Teton Gravity Research (TGR) and Anthill Films, unReal is inspired by the unlimited imaginations of some of the world's best mountain bikers. Shot exclusively in 4K, the film will transport viewers into the unReal world, a wild place of wonder where there are no boundaries, no rules and anything is possible.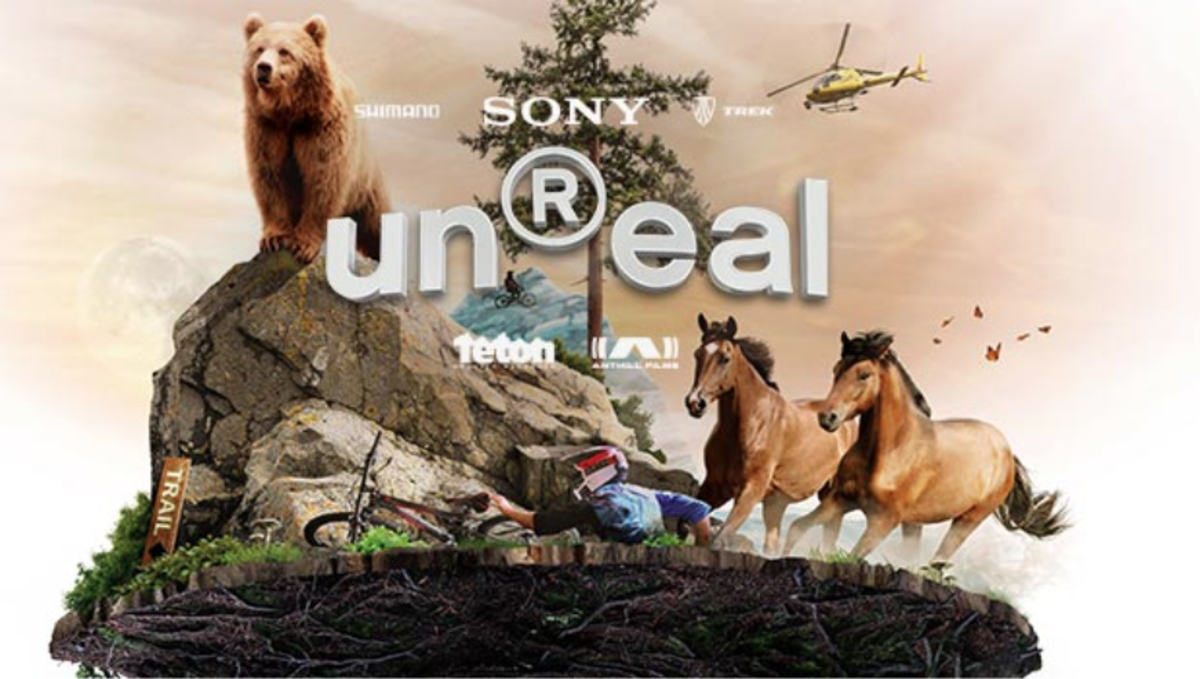 Starring: Brandon Semenuk, Brett Rheeder, Cam McCaul, Graham Agassiz, Steve Smith, Tom van Steenbergen and Thomas Vanderham, with Brook Macdonald, Finn Iles, Ian Morrison, James Doerfling, Matty Miles and friends.
The unReal film tour is expected to be among the biggest in mountain bike film history. From the world premiere at the historic Vogue Theatre in Vancouver to outdoor shows in Salt Lake City and Truckee, the film is expected to play to huge crowds in some of the most unReal settings. Tour stops include:
June 18 – Vancouver, B.C. World Premiere
June 19 – Seattle, WA
June 19 – Truckee, CA
June 20 – Portland, OR
June 23 – Salt Lake City, UT
June 23 – Colorado Springs, CO
June 24 – Boulder, CO
June 25 – Bend, OR
June 25 – Anchorage, AK
June 25 – Denver, CO
June 25 – Kelowna, B.C.
…and more. View the full tour schedule.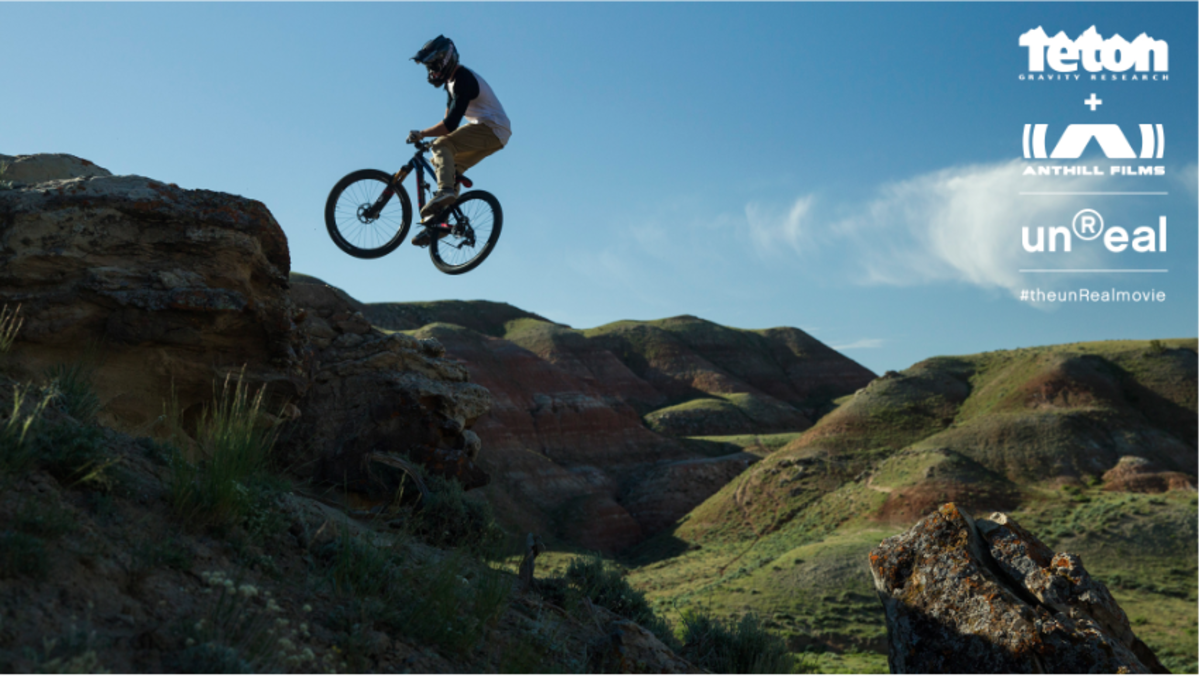 #theunRealmovie
We can't wait to show you what we've been working on!
– Anthill Films
unReal is co-produced by Teton Gravity Research and Anthill Films. Written, directed and edited by Anthill Films. Art direction and additional writing by Good Fortune Collective. Presented by Sony in association with Shimano and Trek. Additional support for the film is provided by Bike Magazine, Evoc, Knolly, Pinkbike.com, Rocky Mountain, Western Digital, and Whistler Mountain Bike Park.
Make sure to watch "Mind the Gap: The Making of uReal"
Episode 3: Riding on a Glacier