Editor's note: This is the final installation of a five part series, documenting The Angry Singlespeeder and his crew as they make their way north to compete in the 2014 Singlespeed Mountain Bike World Championships in Anchorage, Alaska. The Angry Singlespeeder bought a $500 Yukon, drove it over 3,000 miles and competed in the SSMC shenanigans.

By The Angry Singlespeeder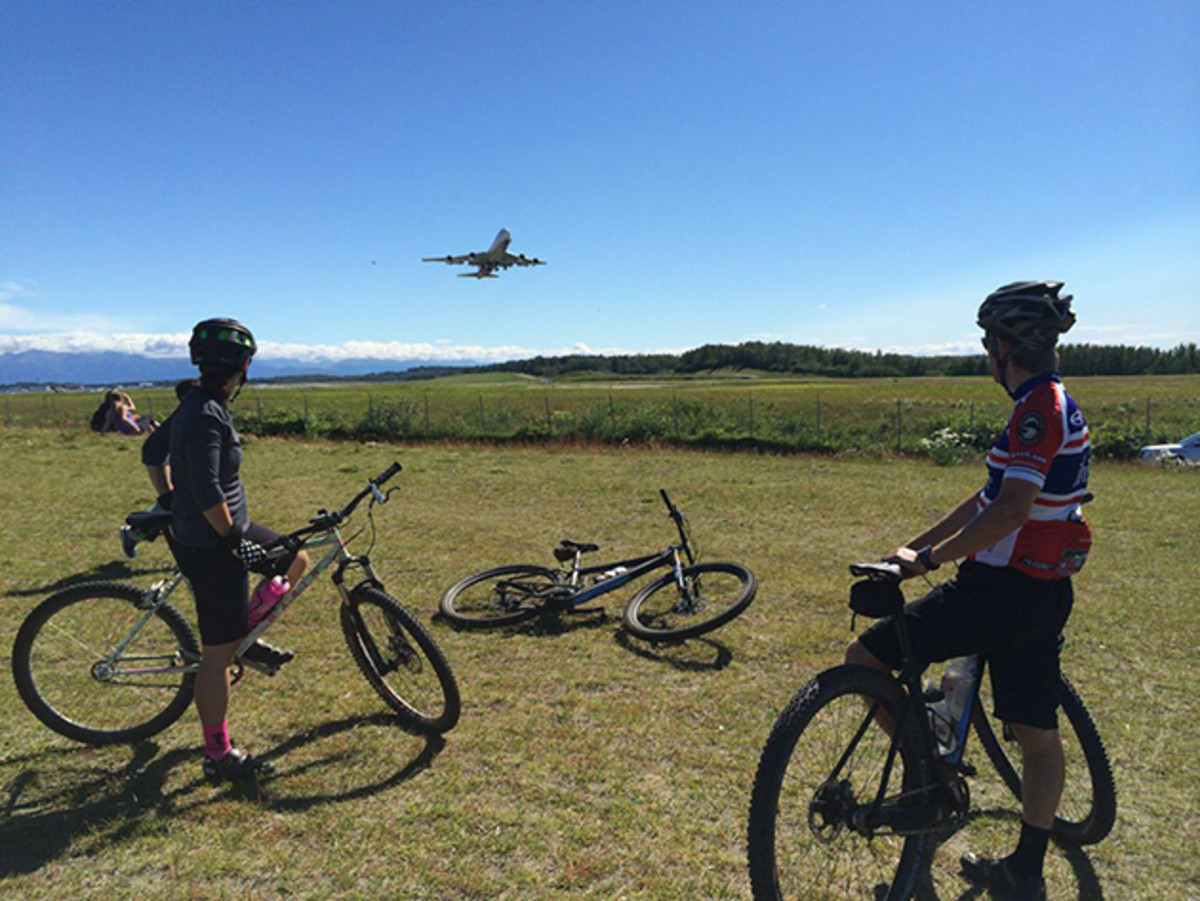 The $500 Yukon is sold, Matt and Swan John are on airplanes headed back to the lower 48, and I sit here in Anchorage with one final day before ending our unforgettable journey. The trip went exceedingly well, in fact, it far surpassed my expectations with one minor caveat. But lets first focus on the positive, for there was so much of it here in Anchorage.
For all you flow trail riders and builders, take a lesson in what it really means to ride or build a flow trail and check out Kincaid Park in Anchorage. The trails define what it is to build and ride flow. With miles of lush, perfectly shaped singletrack loaded with berms, jumps, and roots mixed in for good measure, Kincaid just might be one of the best city parks I've ever ridden. Because there are very few people riding the trails and the fact that eight months out of the year the trails are covered in snow, for those four or so months of riding, Kincaid boasts the most amazing hero dirt I've ever set tires on.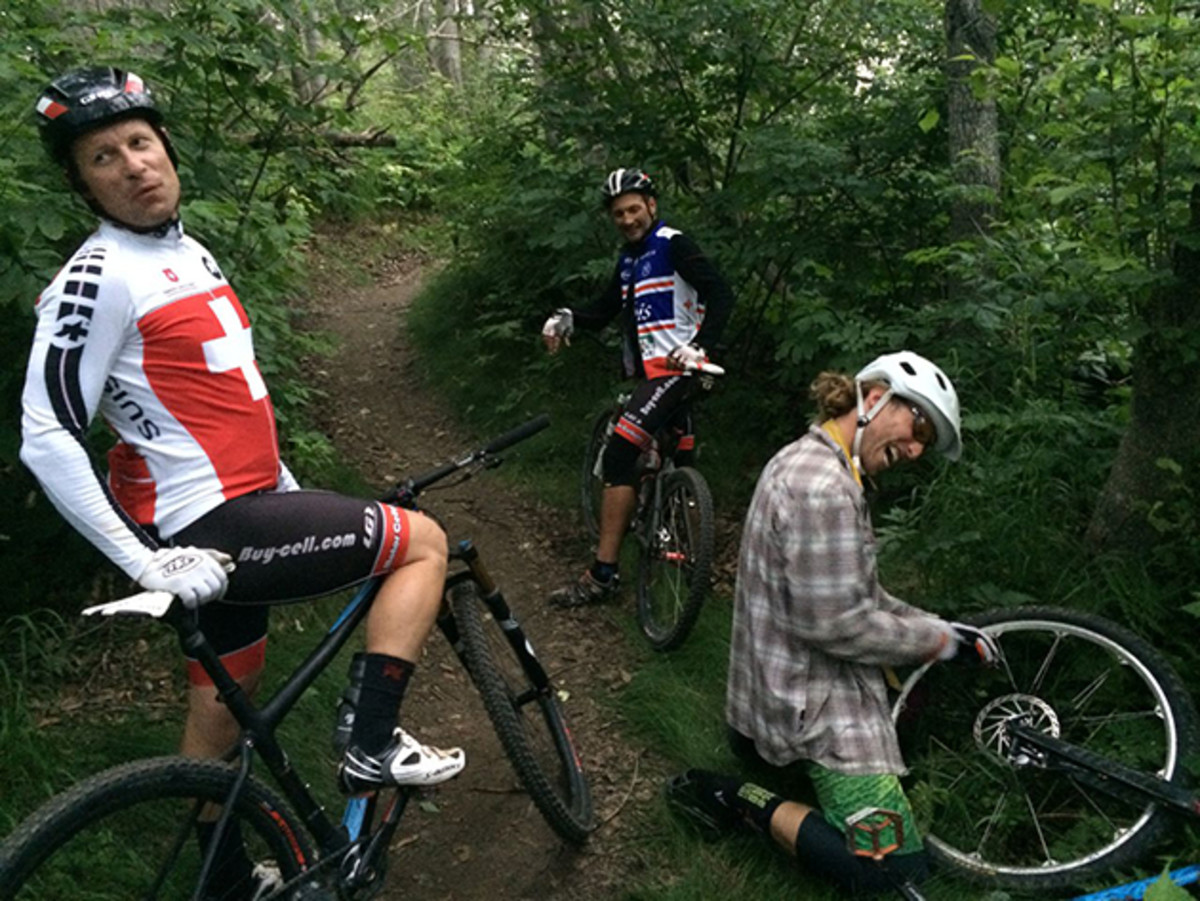 Riding it at midnight without lights, and even see a few moose and bear in the process, our Thursday night ride at Kincaid was easily one of the most unique mountain biking experiences of my life.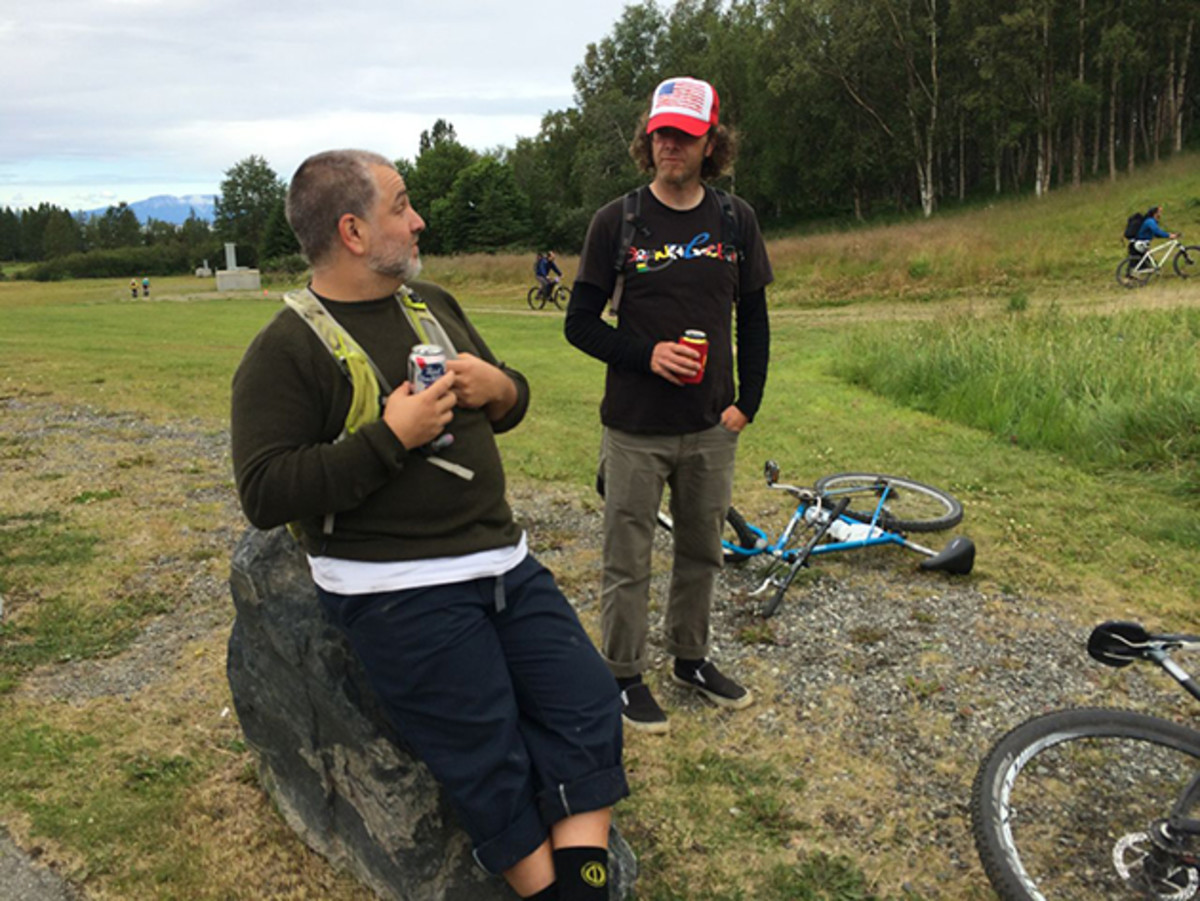 Kincaid was so good we returned the next day to get another fix. We met up with Dirty and a couple of his buddies. One of them was a guy by the name of Dan Hensley, who bought a clapped out GT Outpost without a front brake for $75 the day before the event, took off the shifters and called it good. Dan was a super chill and laid back guy, and when Dirty told me that he had just completed the Tour Divide in 21 days on a singlespeed, I was blown away. Buying a $75 mountain bike for the event was props enough, but Tour Divide on a singlespeed? I salute you.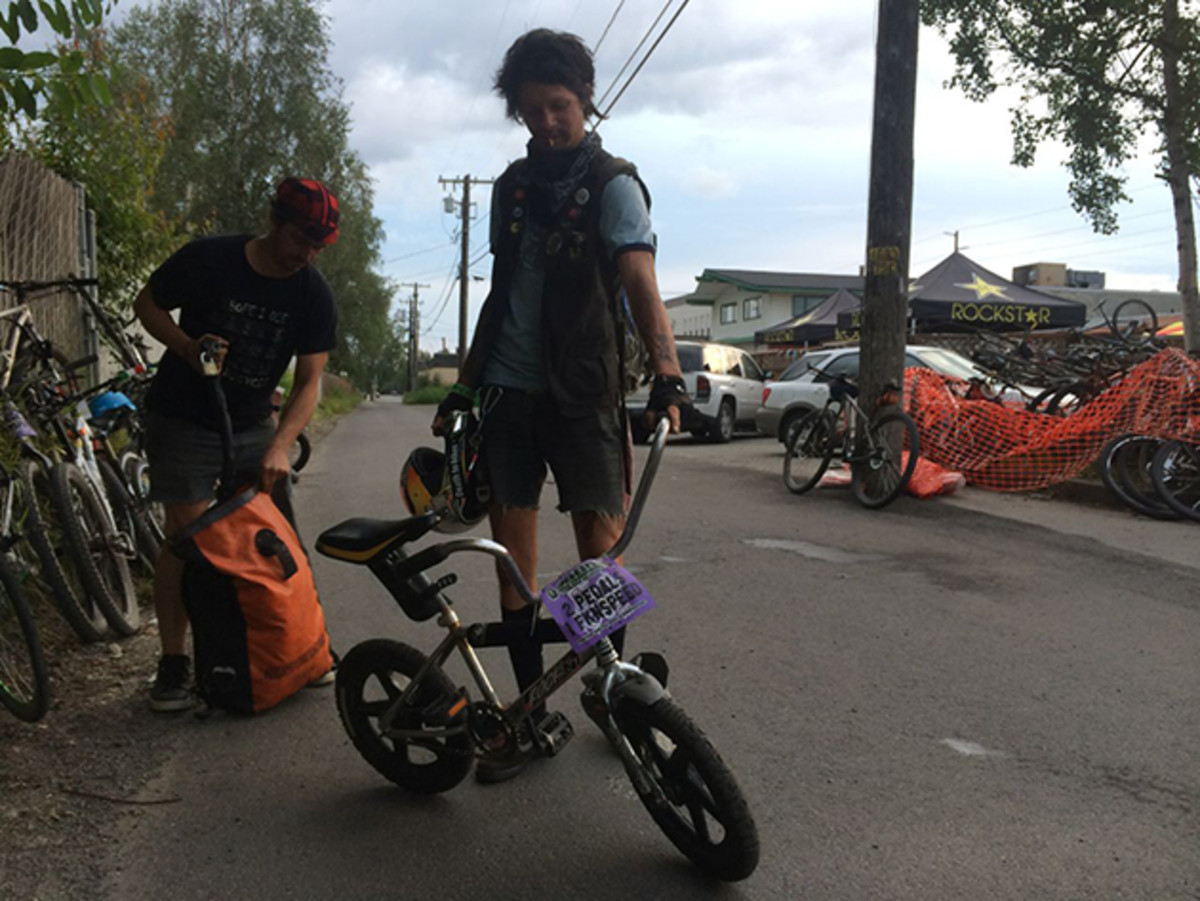 Another Dan who earned my respect was Dan America, who has turned singlespeeding on its head by riding 16-inch kids bikes in organized events. I met Dan last year at the Grand Junction Off-Road, featuring one of the most technical cross-country courses I've ever ridden. Dan did 16 of the 40 miles on a 16-inch kids bike, which is exactly 16 more miles than I would have done.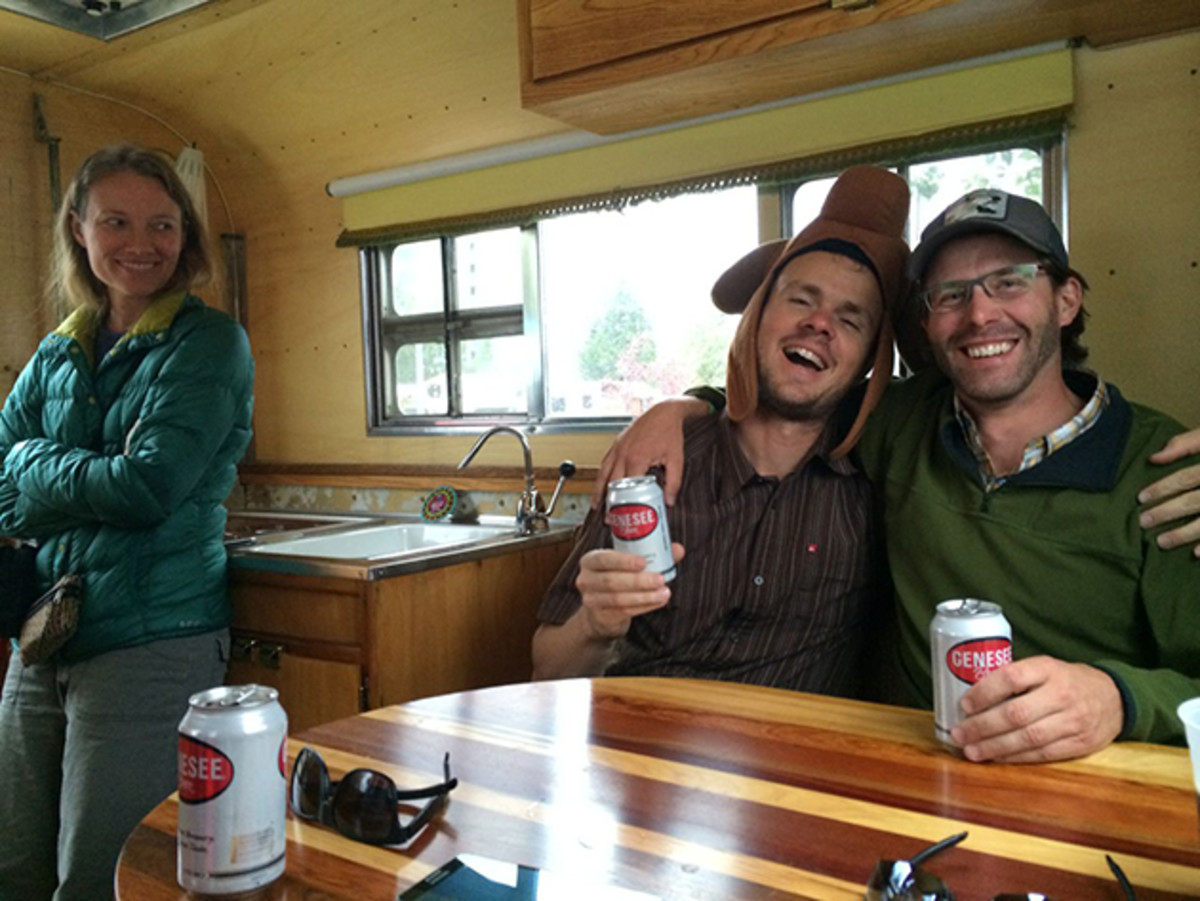 A third Dan I met was "Dirty" Dan Hall, who so graciously invited us for a few Genesees in his beautifully restored 1950s Alaskan camper–a company that was actually started by one of his relatives. Three cool and unique Dans all in one place–Singlespeed World Championships is awesome!
SSWC was our ultimate destination, and in virtually every single way, the trip was an absolute success. My travel companions Swan John and Matt got along great, the $500 Yuke ran like a well-oiled machine the entire 3,000 miles, we got to ride world class trails, see mind-blowing scenery and meet dozens of new friends. The journey couldn't have gone any better.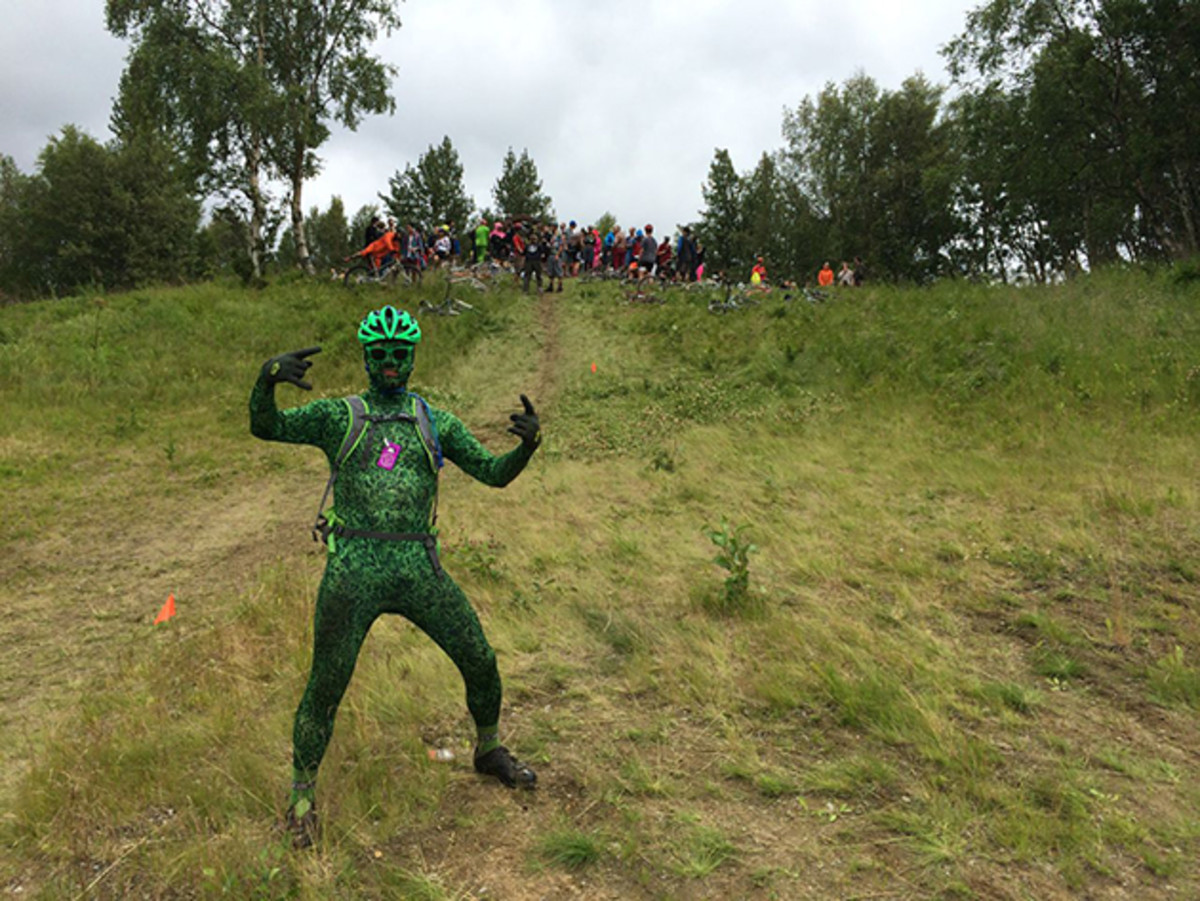 So how was SSWC? We arrived in Anchorage with pretty low expectations of the event because that way you're never disappointed. We were just looking forward to riding amazing trails, meeting new friends, drinking some good brews and participating in a little debauchery mixed-in with some fun competition.
I'm a pretty laid back guy and have no problem with loose, relatively disorganized events, but when you're shelling out $100 and traveling 3,000 miles for an event (not to mention those who've traveled halfway around the world), you expect at least enough organization and communication to know when and where the event is happening.
I don't want to dwell on the negative because so much positive happened on this entire journey to Alaska, but the following needs to be said. I know there are several people who busted their asses in preparation of SSWC to make it as amazing as it can be, and being a race promoter myself, I appreciate the work and time those people committed.
But out of more than 400 registered riders, only about 150 actually participated in the event on Sunday morning. Why? It was a combination of little to no communication, confusion of where to be and when, and the rumor of having required attendance at a dive bar until 3 a.m. on Sunday to find out about the 7 a.m. Sunday non-starting start of the event that actually didn't get underway until after sometime past 9 a.m.
I don't mind having to run through mud pits, reassemble a disassembled bike, do the hokey pokey, play foot down or physically jump through hoops on a course, but having to jump through hoops just to find out when and where the event is happening – especially when you're paying a lot of money for the event – is ridiculous.
It's not about talent, being fast, being a racer, being a drinker or anything else. An event that brings people from around the world together to celebrate the singlespeed mountain bike should be about inclusion. What happened last weekend was the opposite of inclusion. Not everybody wants to be held hostage in an Anchorage dive bar until 3 a.m., waiting at one person's beck-and-call to figure out where they're supposed to be and when.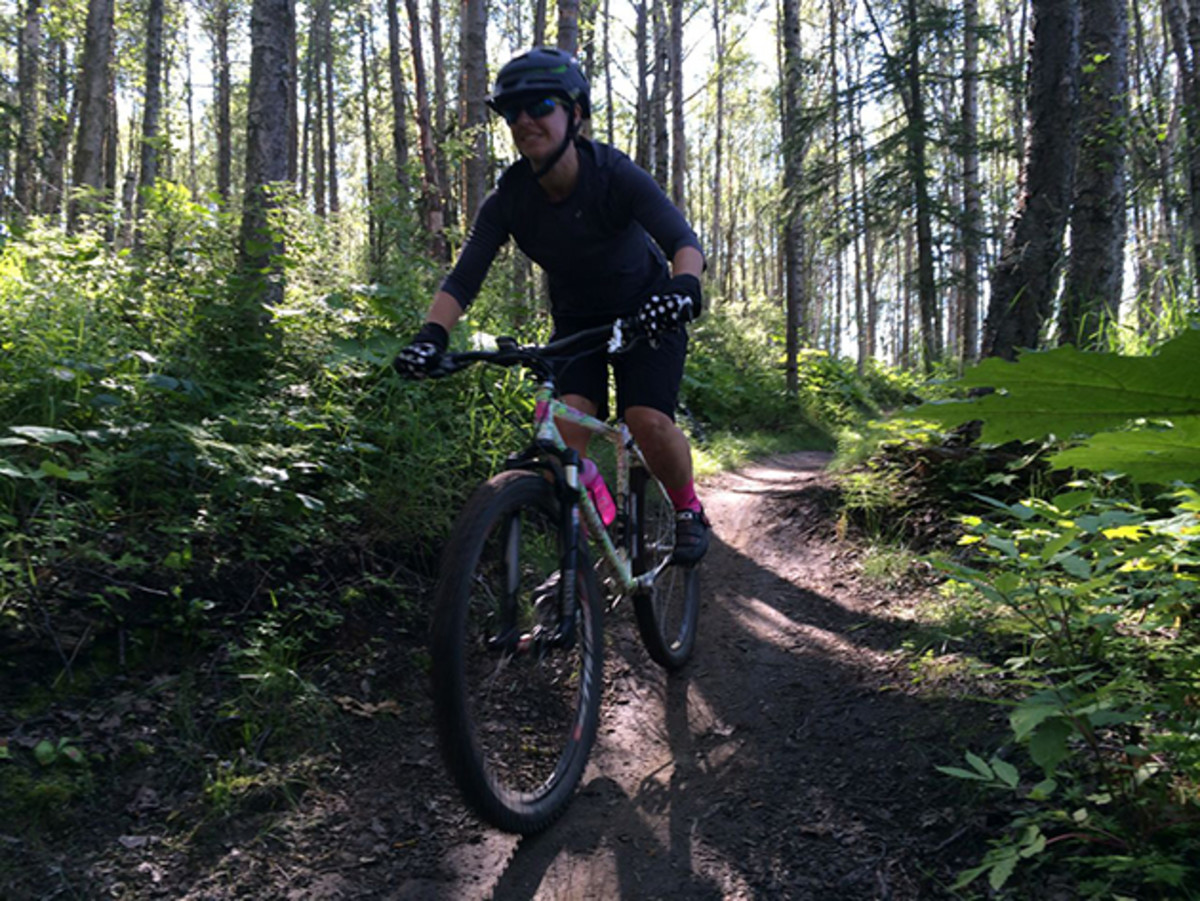 This was Swan John's first mountain bike event ever, and for months she was looking forward to SSWC. While waiting bleary eyed at 3 a.m. on Sunday to find out what time the event was, she turned to me.
"I feel like I'm trying to gain membership into a club that nobody wants me to be a part of. I guess I'm not hip enough to be a singlespeeder."
The next morning while watching the debauchery at Kincaid Park, Swan John scratched her head in confusion.
"This is what I paid for? I feel like I'm in the Mission right now watching some fixie hipster, 'I'm cooler than you,' PBR drunkfest. Except these guys have their dicks hanging out. If this is singlespeeding, I want my derailleur back."
I couldn't have summed all of it up better. It's a shame that this was Swan John's impression of singlespeeding, because if her observations of SSWC represented the larger singlespeed culture, I'd go back to riding gears too.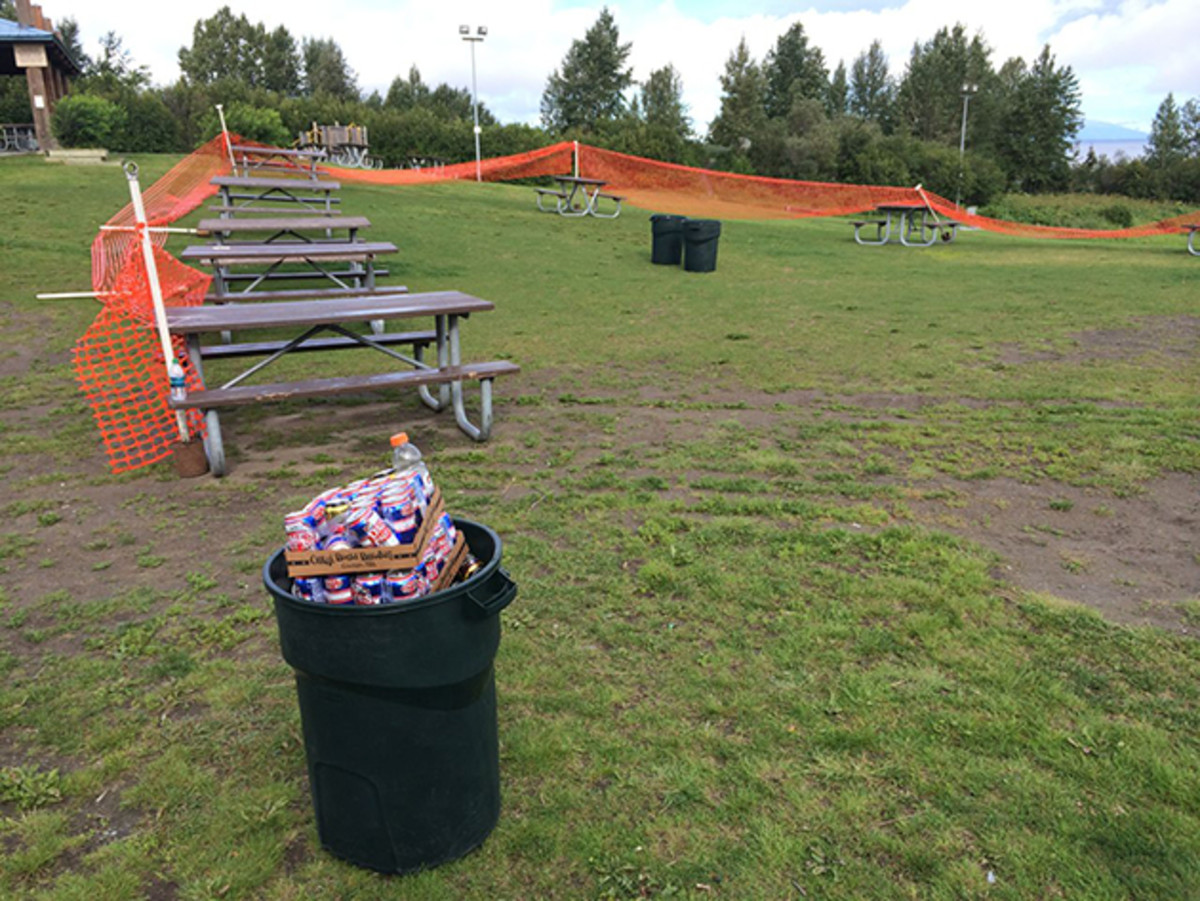 It seems that SSWC has become more about who can consume the most alcohol in their birthday suit rather than who can ride a singlespeed bike with the most speed and skill, while wearing a costume and maybe even shotgunning a couple beers in the process. It seems that the concept of competition is no longer cool, and those who show up to SSWC looking to have fun and ride fast to win will be dealt with accordingly.
Guys like Adam Craig, Barry Wicks and Carl Decker – whom I look up to with a lot of respect for their ability to ride fast yet still have fun – are no longer looked up to. In the race promoter's eyes, they are the singlespeed antichrist. The promoter was successful at one thing though – establishing an anti-establishment cult. Unfortunately, I don't think he would even understand the painful irony of his actions.
The biggest shame with this year's SSWC is how much potential it actually had. There were many locals who volunteered to help, but their offers were repeatedly rejected. They wanted to show off how awesome their town really is, but in the end, they never even got the opportunity.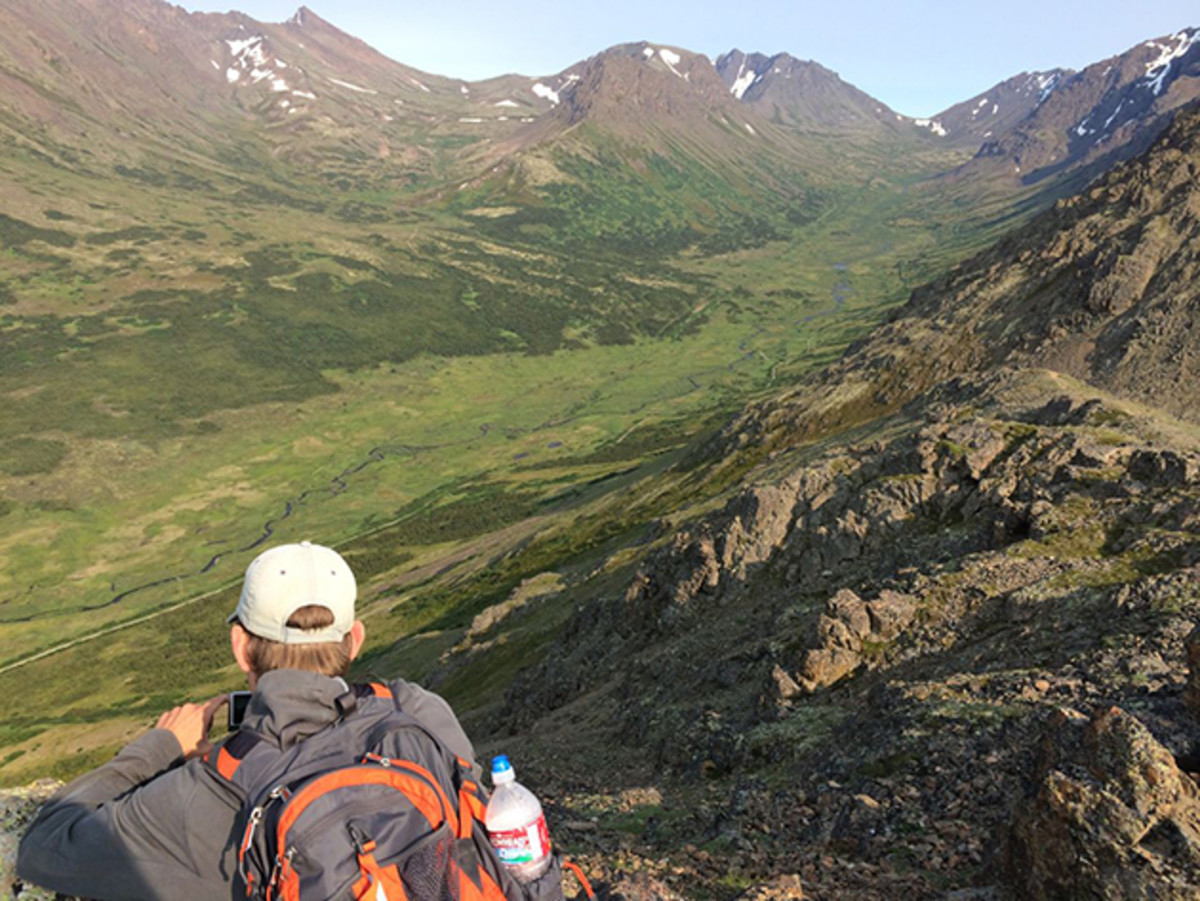 With its unmatched and powerful natural beauty, Alaska is a destination people travel around the world to see. Something as simple as an organized group-ride around the city on Saturday could have brought people together in an incredible environment, learning about a beautiful and interesting metropolis surrounded by expansive wilderness.
Despite very low expectations, there was still a lot of disappointment around the whole SSWC experience. If the race promoter wants to save face – which I'm certain he couldn't care less about – he will offer a refund to more than 60 percent of the registrants who never even participated in his little game.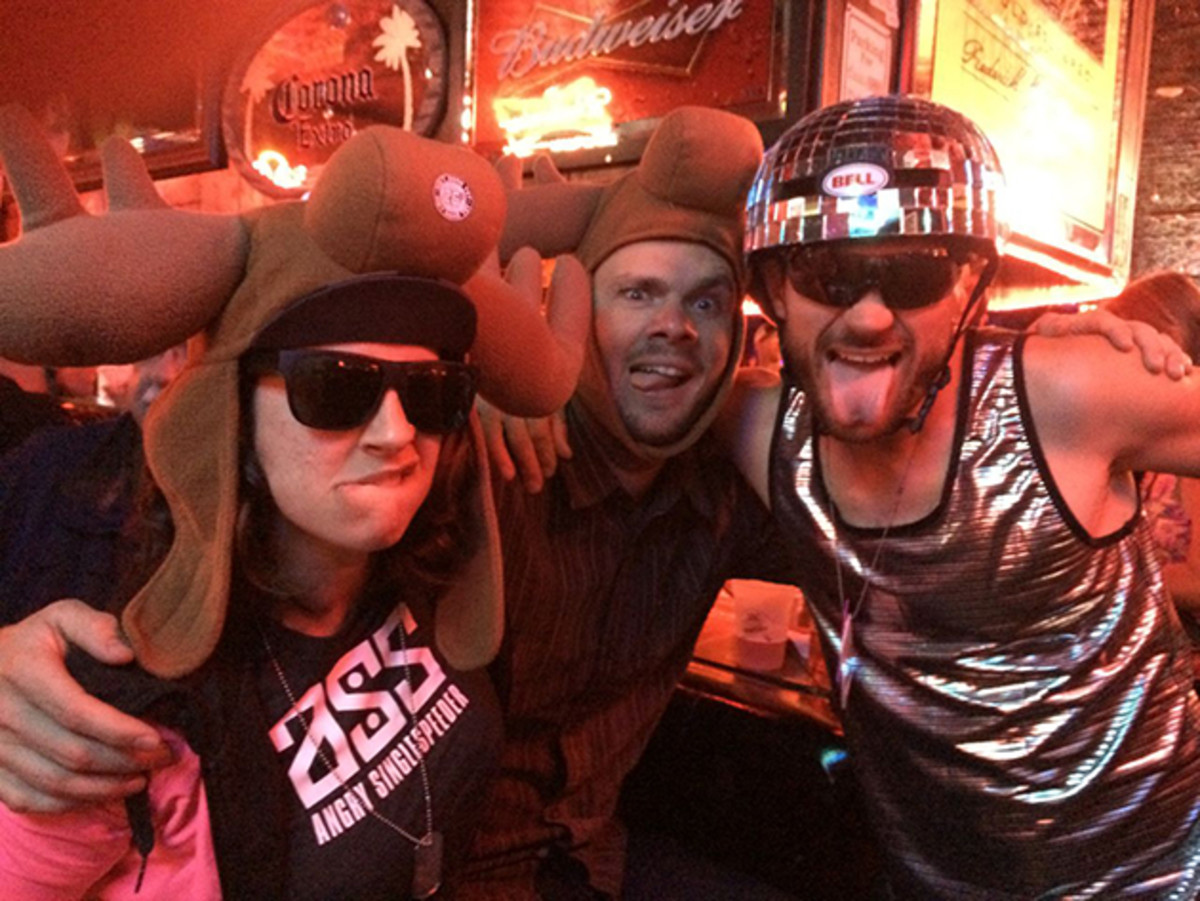 But life is ultimately about its journey, not its destination, and our journey to Alaska will be an experience Swan John, Matt and I will never forget as long as we live. Thanks to all you readers and new friends for being a part of it. See y'all on the trail.
– ASS
Previous installments:
Al-ASS-ka or Bust part 4: Arriving in Anchorage
Al-ASS-ka or Bust part 3: Herbsman hustling north of the boarder
Al-ASS-ka or Bust part 2: From Reno to Bend and Beyond
Al-ASS-ka or Bust part 1: Trekking to Singlespeed Worlds in a $500 Yukon