Editor's note: This is the second installation of a five part series, documenting The Angry Singlespeeder and his crew as they make their way north to compete in the 2014 Singlespeed Mountain Bike World Championships in Anchorage, Alaska. The last of the series will come out shortly after the big race… that is, if they make it.
By the Angry Singlespeeder
"Don't overthink it man, just drive the thing."
I listened to my brother's sage advice. I was going to replace the fuel pump and filter before embarking on the 3,000 mile journey to Alaska in my $500 GMC Yukon, but it was running just fine. I fully subscribe to the, "If it ain't broke, don't fix it mentality," so I pulled out a big white pen, wrote "AlASSka or Bust" on the rear windows and pointed the $500 Yukon–AKA Yuke-north.
For the first 30 miles out of Reno, I was nervously listening, smelling and feeling for anything out of the ordinary. Any bump in the road I hit, my heart skipped a beat, any strange noise Yuke made, I began to fret, any abnormal smell that filled my nostrils I automatically assumed was coming from Yuke. It was going to be a long trip if I kept behaving like a paranoid mother.
But alas, nothing bad happened on the first day. In fact, from Reno to Yreka, California, Yuke ran flawlessly. The air conditioning even worked, on a scorching 97-degree day nonetheless. Surely this is the calm before the mechanical breakdown storm, but I quickly realized that fretting over the inevitable does no good. If Yuke is going to break down, there's nothing I can do to stop it, so why even worry? Drive her like you bought her for $500.
I pulled into a Super 8 parking lot in Yreka and my six buddies from San Diego were all sitting on the back of their trucks drinking beers after a long jaunt up I-5. We made haste to the only decent bar in town and got down to business. Tony Baloney, ParmaJohnny, MacGary, Francis, The Hoff and Ranger Dave met up with me for a few days of riding in Oregon including Ashland, McKenzie River and Bend.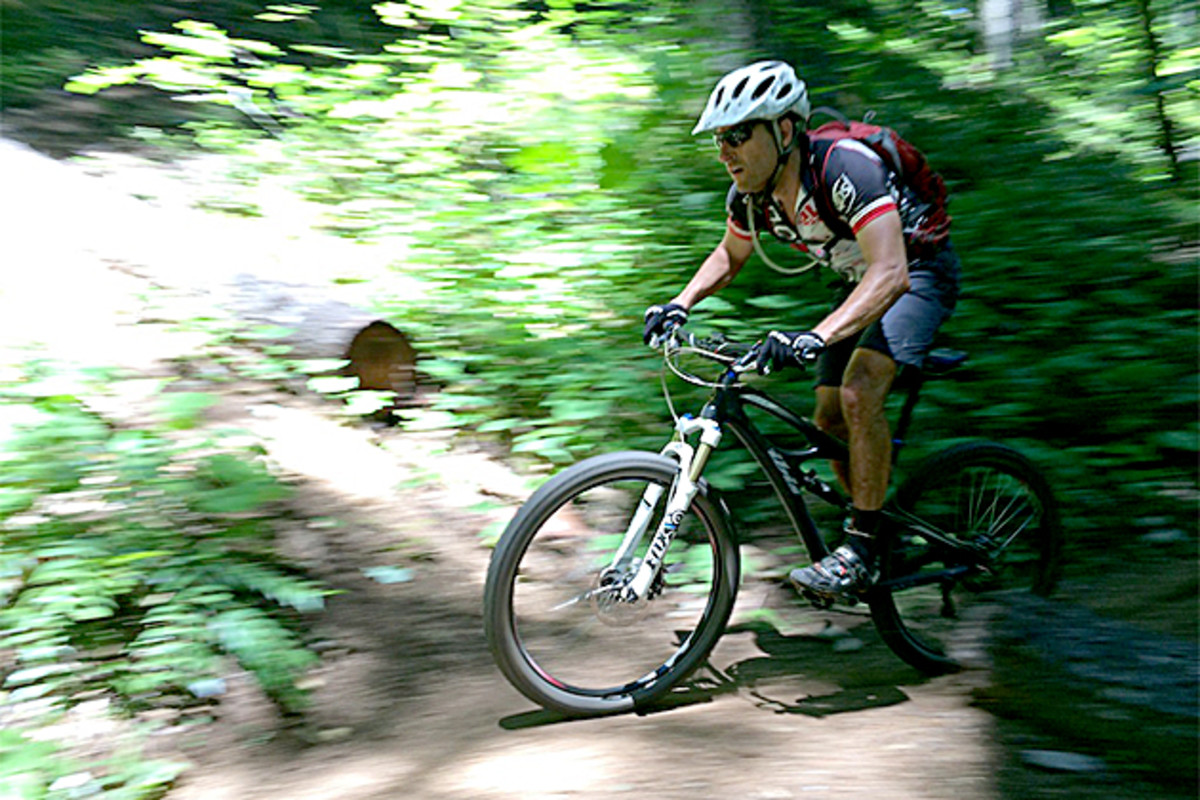 Ashland and McKenzie River
The first day we took a shuttle to the top of Mt. Ashland–courtesy of Ashland Mountain Adventures–and bombed down more than 4,000 vertical feet. If you've never ridden Ashland, it's a perfect blend of NorCal, and Oregon dirt and flora. And with a downhill lasting nearly 15 miles, it gives Downieville a run for its money.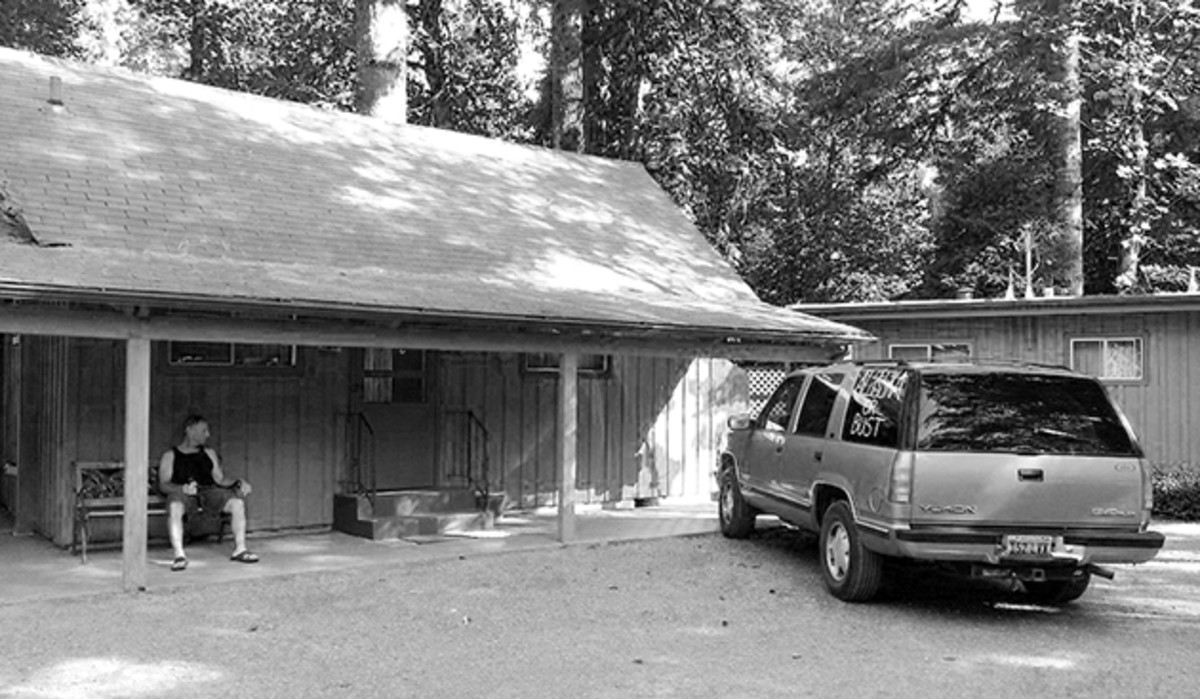 After Ashland, we bolted north for two days on the McKenzie River, staying at the gorgeous Caddisfly Resort. The cabins at Caddisfly have been in the same family since the 1930s, boasting riverfront views and their own private beach. It's one of the most gloriously relaxing places in the world. To sit in your bed and hear the roar of the river at night is a sensation like no other.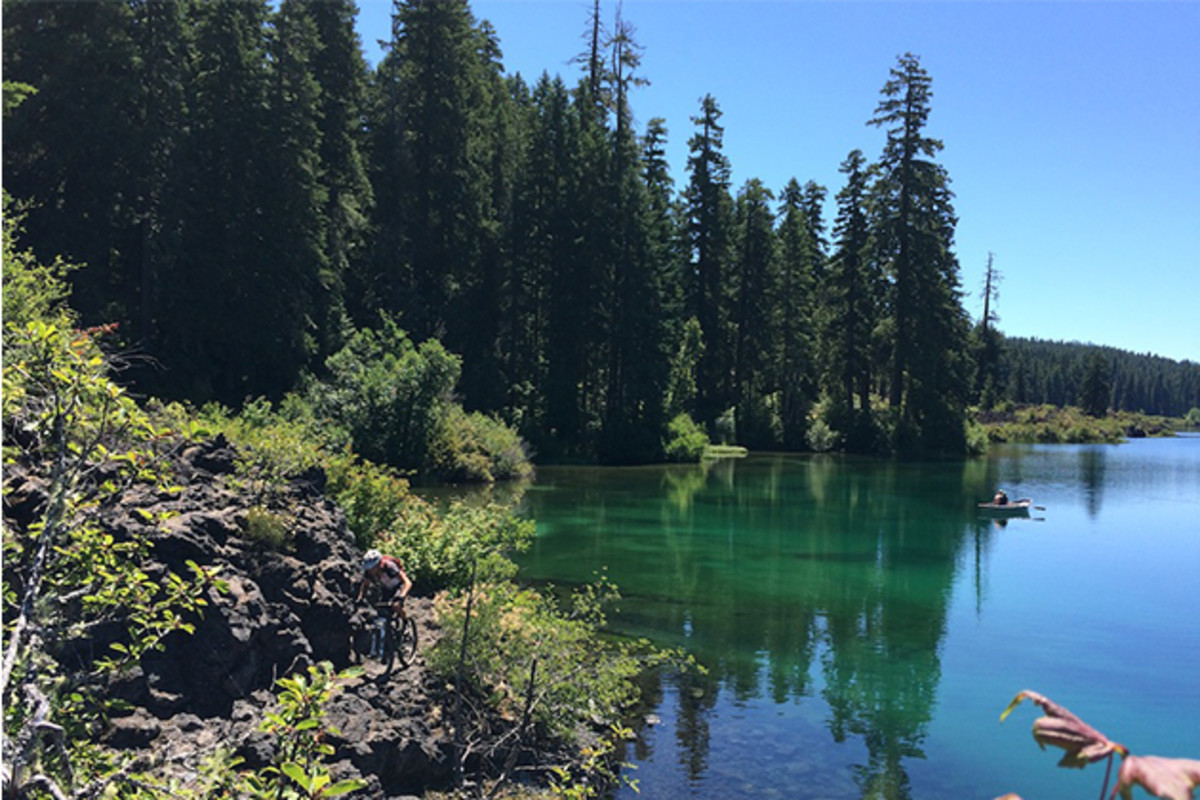 Day two was on the Upper McKenzie River trail; starting at the dam and riding up to Clear Lake, then all the way back down. Upper McKenzie is a geologist's dream, with volcanic rock everywhere, massive waterfalls and the bluest, clearest bodies of water you'll ever lay eyes on. Thanks to the lava rock, the trail provides heroic amounts of grip, just make sure you don't run out of talent or you'll look like you wound up on the losing end of a tussle with a wildcat.
Last year, Ranger Dave catastrophically broke his frame the day before riding Upper McKenzie and wasn't able to experience its technical goodness and awe striking beauty. Let's just say this year he was amped to slay Upper McKenzie. He was so amped in fact, that when I fell over after trying to clean a steep technical uphill feature, he tried to squeeze past me, lost balance, and stomped his foot through my front wheel, bending the hell out of the front brake rotor. Later Ranger Dave admitted he was just trying to slow me down. It didn't work.
The third day we rode the less popular but equally amazing King's Castle Trail, known by our crew as "Magic Carpet." Magic Carpet is a five-mile, 2,500-foot vertical ascent that leaves you drenched in sweat at the top of a giant cliff, overlooking the McKenzie River valley with a commanding view of the Sisters mountain range. After airing out the lycra, you simply turn around and reap the rewards of everything you climbed. It's one of the most satisfying, flowing and smooth descents I've ever ridden; you can't help but hoot and holler all the way down.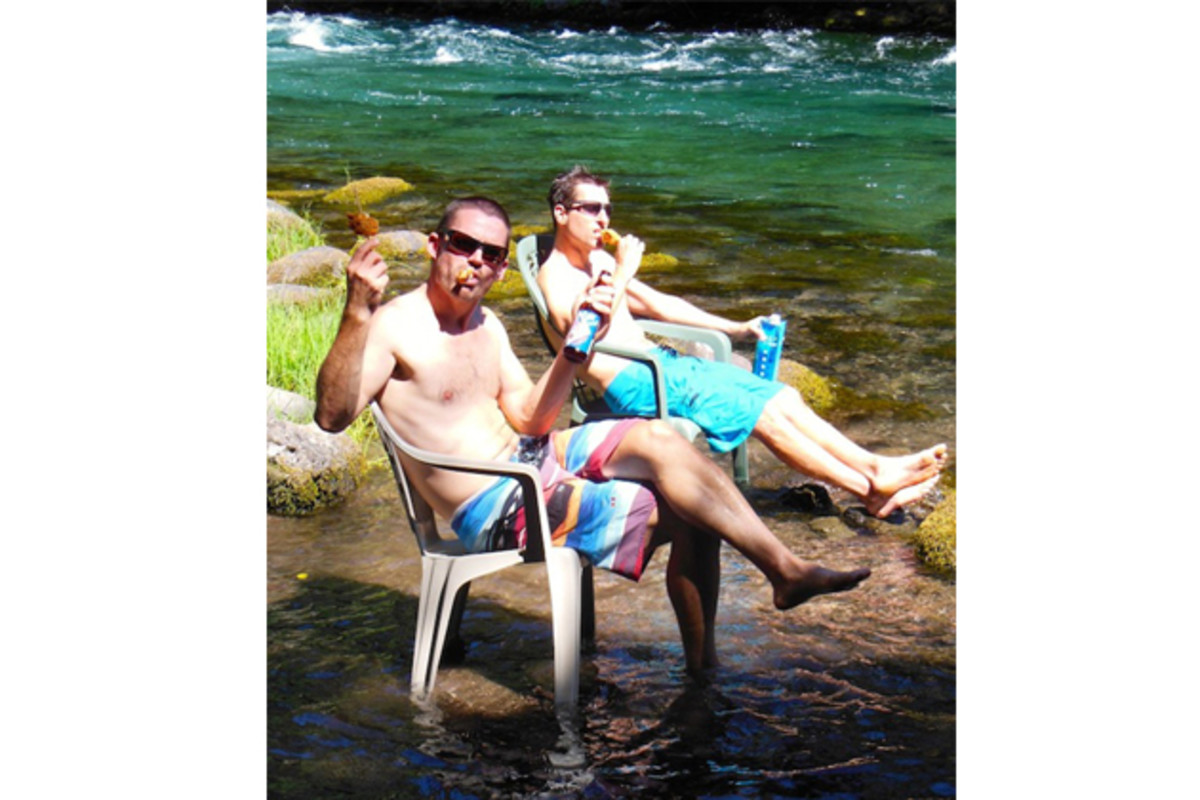 After both days, we rejuvenated our bodies with Chicken Sticks and JoJos (fried potato wedges) from Blue Sky Market, then headed to a secret hot spring on the banks of the McKenzie River. The spring emanates from a tiny cave in the edge of a small cliff on the river. The water coming out of the cave must be approaching 125 degrees, making the entire hot spring pool a comfortable 90 or so degrees. Beyond a makeshift rock-pile lies the brisk water of the McKenzie, barely warmer than 50 degrees.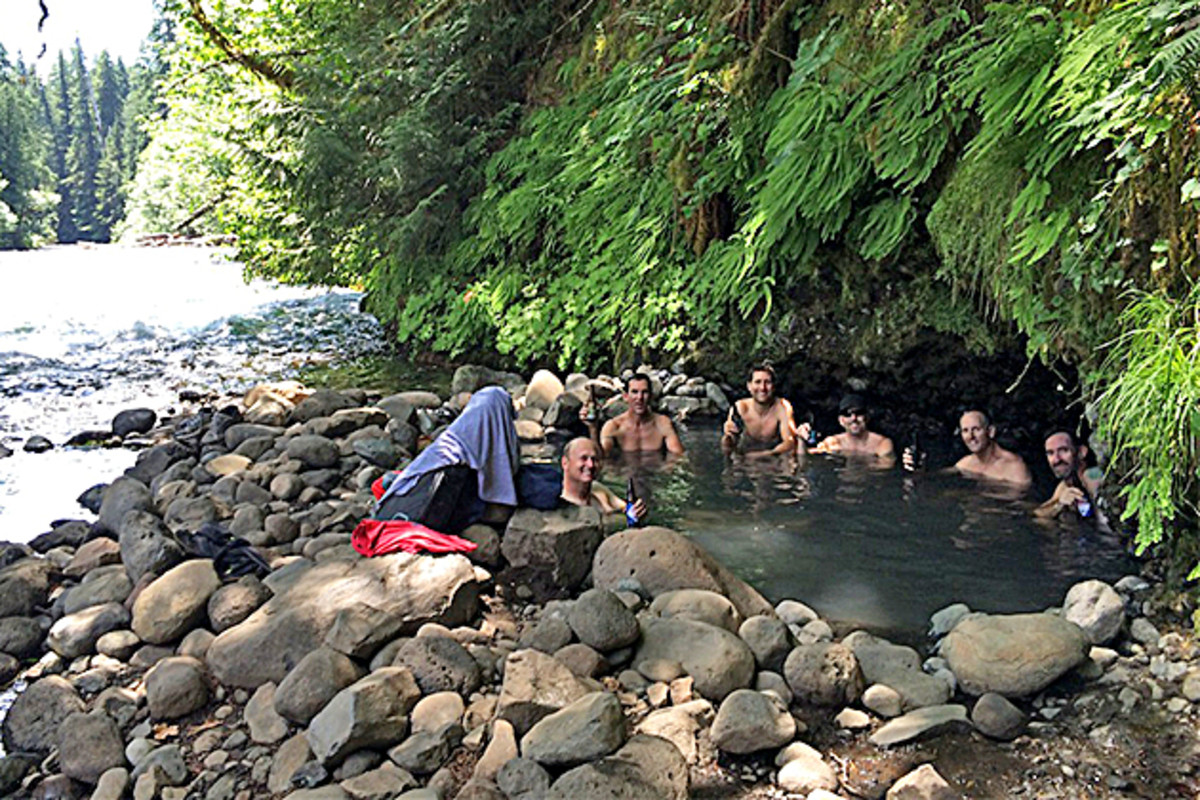 "If you're happy where you are, don't be in a rush to go somewhere else."
Those words came out of my mouth as we were soaking in the sulfuric goodness of the hot spring. I could have sat all day on the banks of the McKenzie, but alas, we had to push onward to Bend for day four.
Bend
Yuke rolled over the top of McKenzie Pass without missing a beat, and upon reaching Bend, we were greeted with a big thunderstorm, giving the high desert trails a thorough soaking. As we sat at Deschutes Brewery, we were all grinning ear-to-ear; all-time conditions were on tap for the next day.
We started the day right with perhaps the best breakfast sandwich I've ever had at The Sparrow Bakery, then it was off to get radical on knobby tire velocipedes with our local guide Matt. Perhaps the rain didn't reach the trails we rode, because today was dustier than a desert rodeo. Word of advice: unless you like choking on dust and looking like you just ascended from a coal mine, don't ride behind seven other dudes in Bend in the summertime. The resulting dust cloud is remarkable.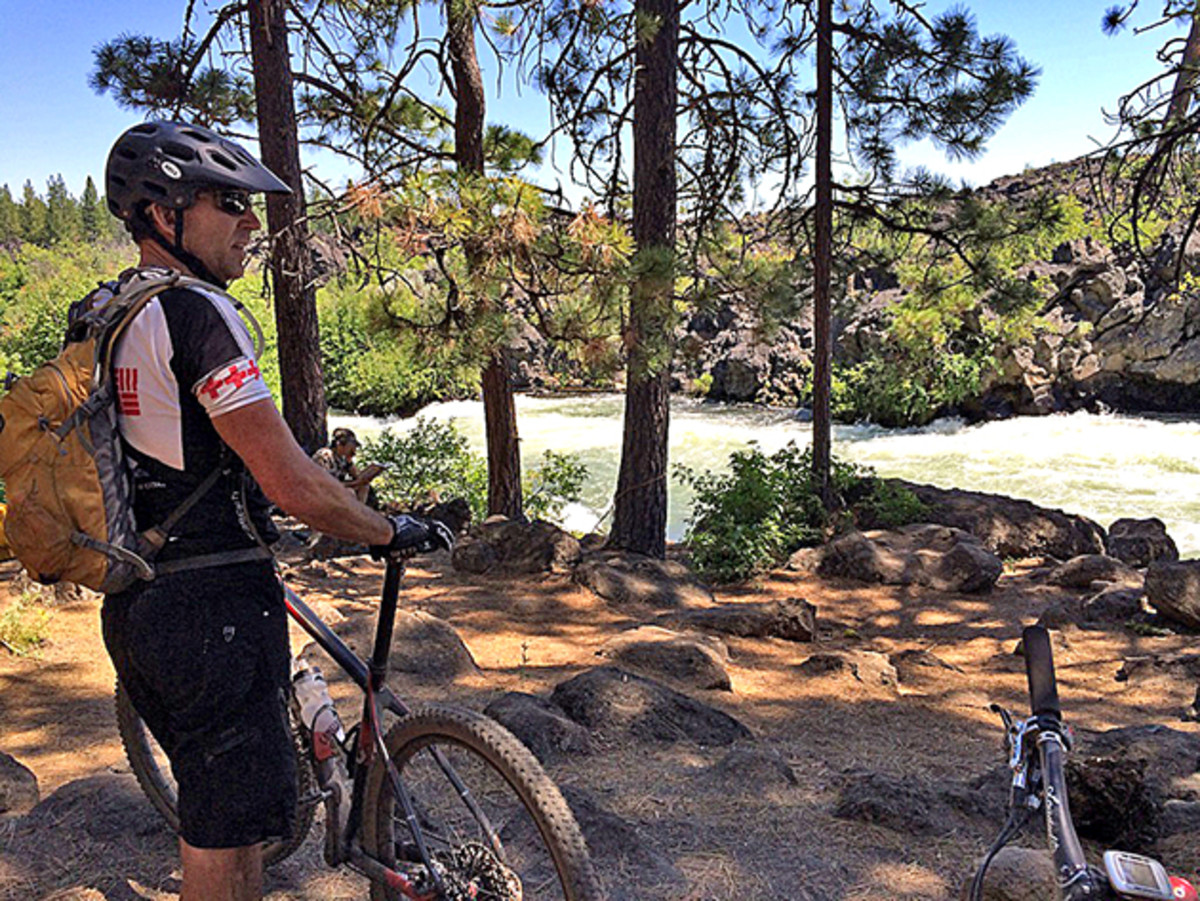 Aside from the dust, the trails were typical Bend awesomeness–fast, flowing and seemingly endless amounts of singletrack. We shuttled up toward Mt. Bachelor, rode Tiddly Winks and Tyler's Traverse over to the Deschutes River Trail. Riding along the Deschutes was a highlight for me. The river is simply amazing. So much water. So much power. So much lava rock. If you go to Bend, you must ride the river trail to experience its power. Better yet, go rafting down it.
To finish off our ride with a good dose of extra singletrack, we added on a loop of Marvin's Garden, KGB, Voodoo and finished with Phil's. 33 miles later we were completely dehydrated and out of water. Thankfully we were only three miles up the road from 10 Barrel Brewing–home of the infamous Blitz to the Barrel Dash for Cash. After a couple Swills and some pizza, it was time to say goodbye to my San Diego boys and head northward to pick up the Swan John at the Portland Airport.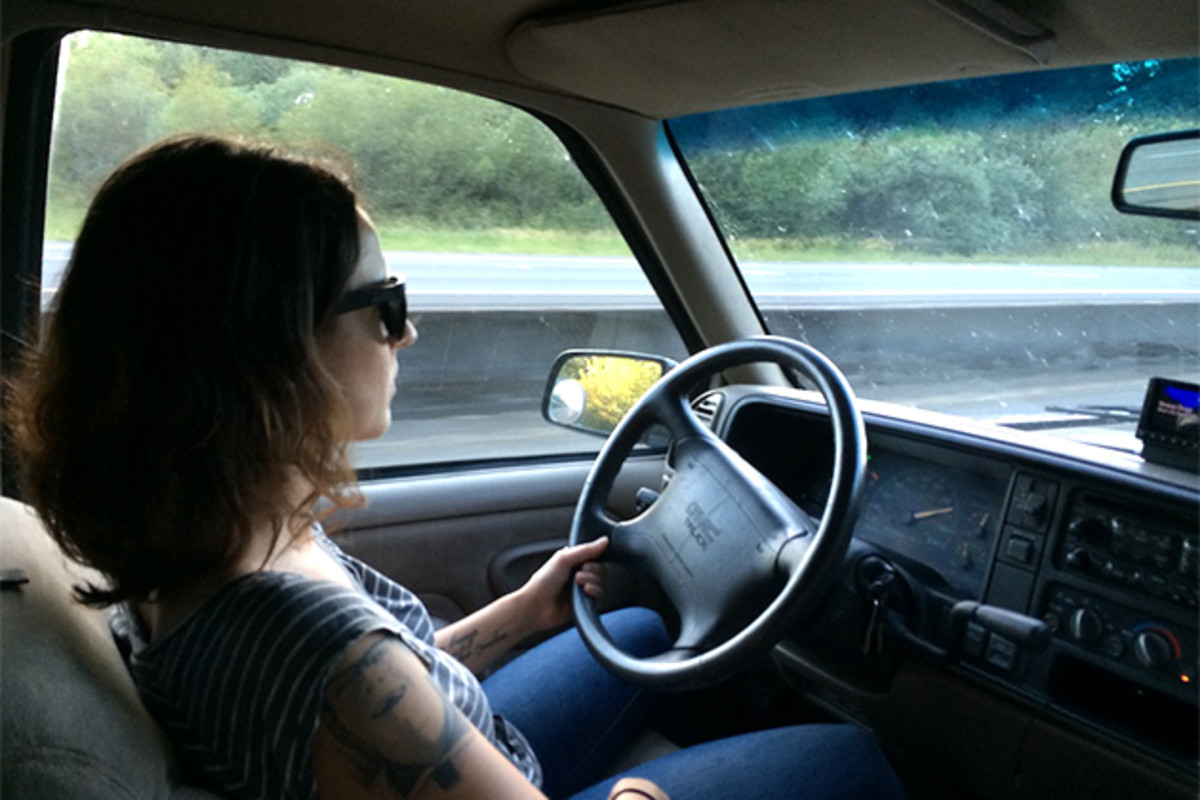 As I type this, Swan John is driving Yuke like she stole it, winging past cars at 90 mph. I can't help but laugh. Clearly Swan John is far less concerned about Yuke's ability to get to Alaska than I am. Perhaps if I just let her drive we'll get there a day early.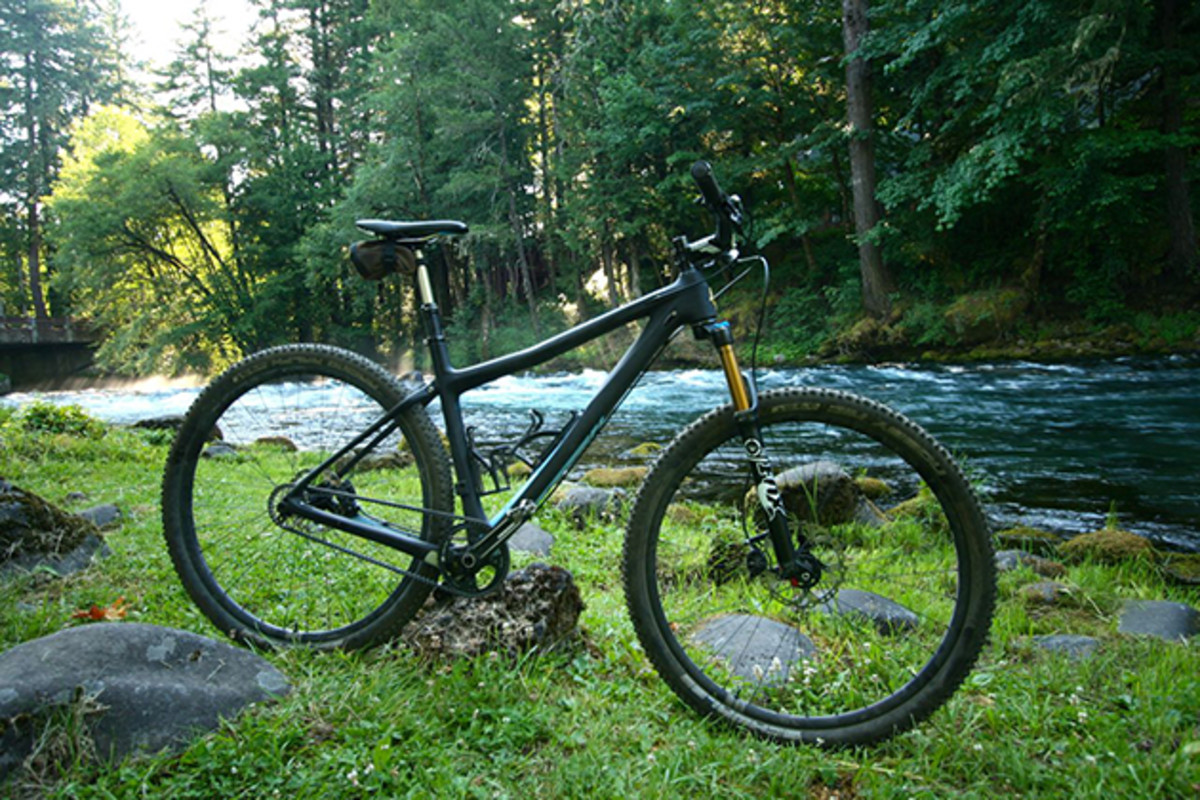 The Tranny 29
With three big 30-plus-mile Tahoe rides, and now a handful of big days in Oregon, the new Ibis Tranny 29 has been a dream. Set up with a 120 millimeter Fox Float 32, KS LEV dropper post, the new Ibis 928 carbon wheels and a Gates belt drive system, the Tranny 29 weighs just under 21 pounds and absolutely rips. For the past five years I was on a Tranny 26, and somehow the folks at Ibis were able to keep all the same quick and nimble characteristics of the original, while adding the tenacious grip and high-speed cornering stability of 29-inch wheels.
Unlike most 29ers I've ridden, doing a wheelie and manualing the Tranny over trail obstacles is as easy as the Tranny 26–thanks in part to super short 17.1-inch chainstays and the 120 millimeter fork that lifts the front-end of the bike ever so slightly. King's Castle Trail near the McKenzie River has some of the tightest switchbacks of any trail I've ever ridden. The Tranny 29 negotiated all of them with the tightness of a 26-inch bike. In fact, I was able to clean every downhill switchback on the Tranny 29 without dabbing, something I was not expecting to happen.
The dropper post has been one of biggest performance enhancements to my riding in years. I'm not sure why it took me so long to figure it out, but after riding a dropper post, I'll never go back to a regular seatpost. Having it on the Tranny 29 makes the bike shred through corners with laser sharp precision and skip down big gnarly drops normally reserved for full suspension.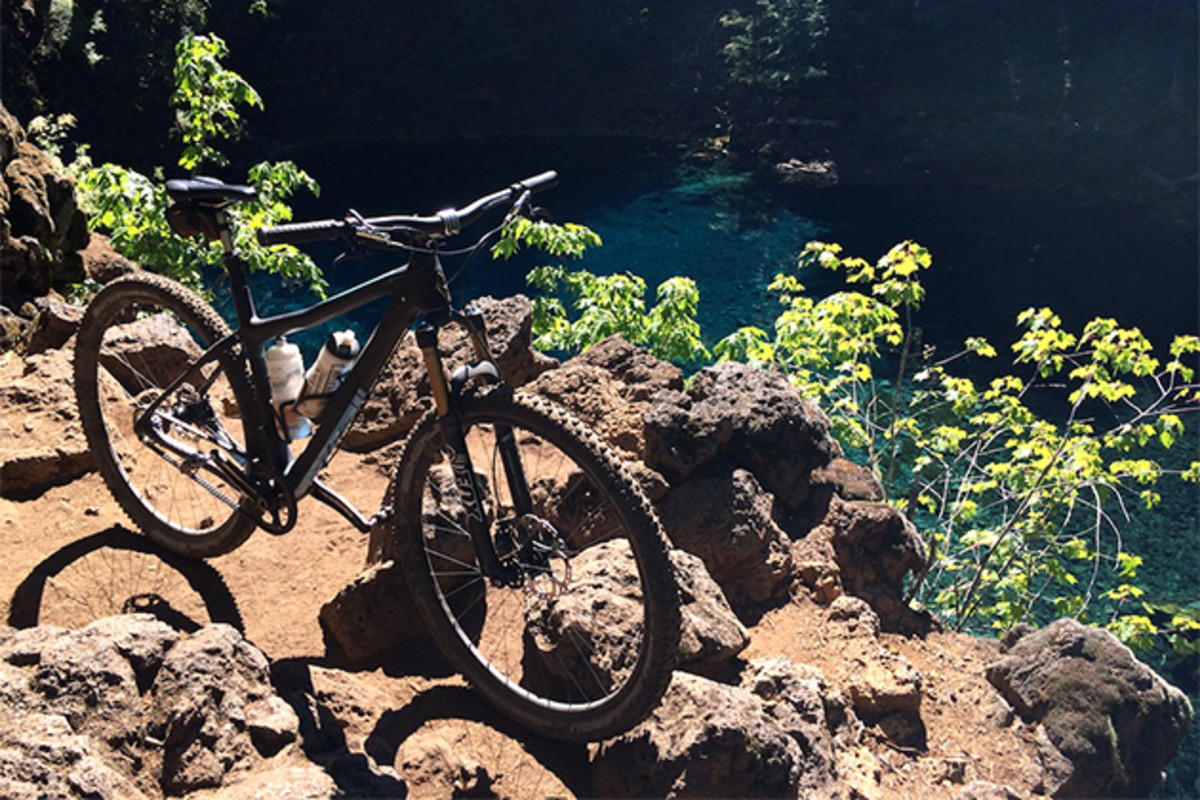 The Gates belt drive system has been flawless so far, with absolutely zero stretch, flex or issues of any kind. Power transfer with the belt system is really impressive, and with the combination of bigger wheels and a chainless drivetrain, I've found myself cleaning tech obstacles on the Tranny 29 that I could never clean on the Tranny 26. Never having to lube a chain or clean off grime is a huge plus, while the absolute silence of the belt makes the Tranny 29 feel even faster. Once in a while the belt will make noise in dusty conditions, but a simple squirt of water from my bottle hushes it up immediately.
The only negative has been the Schwalbe Racing Ralph rear tire that came spec'ed with the Tranny 29. Although light and relatively grippy, I've already put three punctures in the tire, giving me more than a couple rage-induced fits. Clearly the tire is not up for aggressive hardtail riding in semi-rocky conditions. I guess its time to call the Maxxis Ardent up for duty.
Stay tuned for the next installment of AlASSka or Bust when we hit British Columbia and environs north of the border!
Previous installations:
Part 1: Al-ASS-ka or Bust: Trekking to Singlespeed Worlds in a $500 Yukon