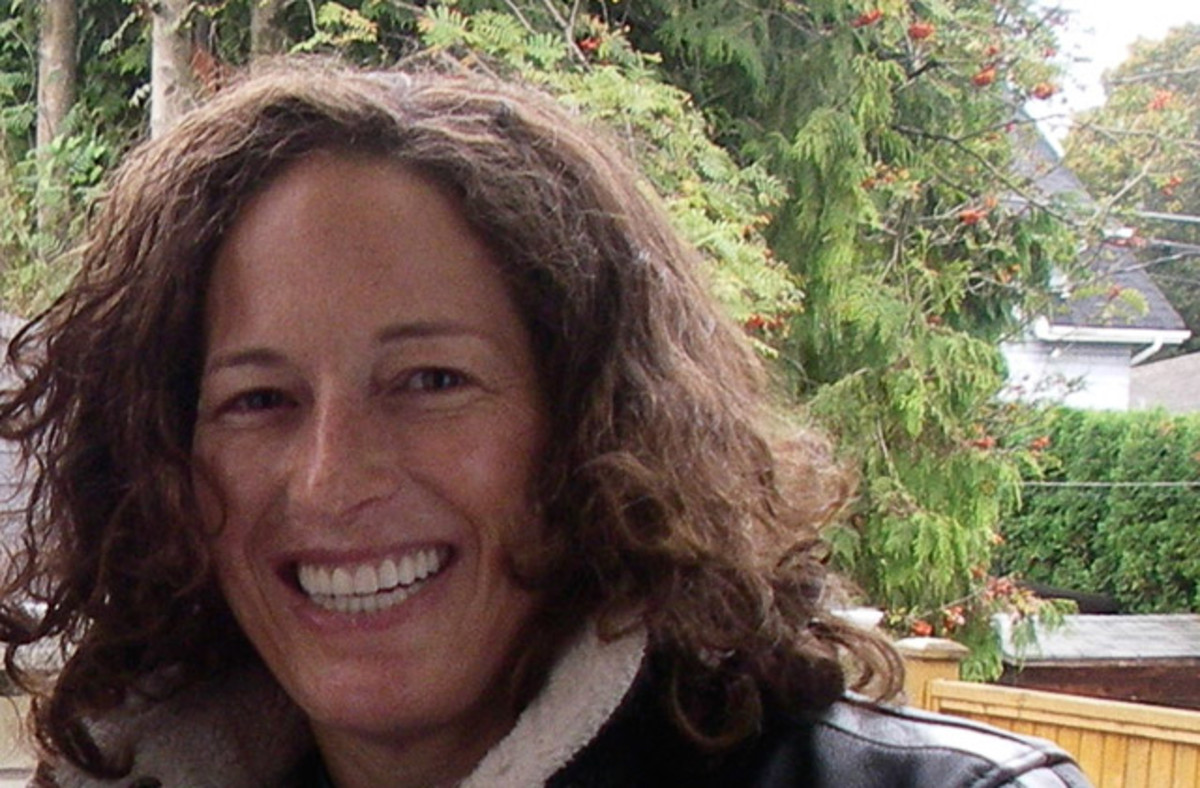 Photos courtesy of Lisa Sher
Had Lisa Sher been born a decade later, the world of mountain biking might well have lost her to the United States Olympic hockey team. Had she not dropped a little hard-earned dough on a Specialized Rockhopper on the way to St. Lawrence University, she might have become a substitute high-school history teacher instead of the 2002 United States national champ.
Luckily for our sport, 'Lucky' Lisa Sher found mountain biking, and wanderlust pointed her in the direction of the Pacific Northwest.
On the ground in Seattle, though, Lisa's focus shifted toward paying the bills as a bike messenger. The three-sport collegiate star-athlete immediately found success at messengering, her fitness honed in the anaerobic worlds of hockey, soccer and lacrosse proving to be an advantage at shuttling small packages from skyscraper to skyscraper.
Interestingly enough, Sher believes that learning to negotiate the city streets with the unbalanced loads a messenger carries greatly benefitted her throughout her downhill career.
Sher dove headlong into the Northwest's cycling scene and began pinning on numbers for local/regional competition. And well before it was all the rage, cyclocross was her first official race. But be it cyclocross, road or mountain, it kind of didn't matter to her what kind of bike she rode—other than the fact that she seemed to be a natural in the dirt.
Like most who fall head over heals in love with bike racing, Lisa Sher can still remember her first race, the Mudslinger in Corvallis, Oregon. The girl she'd been racing against was being paced to the line by a boyfriend. Sher saw that as cheating and so began the sprint with 500 yards to the line. It was the first win on her resume. A purple anodized Hyperlite handlebar was the first-place booty.
"I was hooked," she remembers.
She wholeheartedly embraced the life of mountain biking—a life of camping, riding, new adventures, camaraderie and drinking beers with good friends. The problem was that she was a bit too good at it to continue casually along. Before she knew it, Lisa was a professional mountain biker.
Athleticism, pragmatism and intelligence pointed Sher toward downhilling. It was the time when the gravity side of mountain biking was transitioning from daredevils on XC bikes to hyper-focused athletes on motorless motocross bikes. And though she didn't nab the U.S. national champion's stars-n-stripes jersey on her first attempt, Sher became America's national DH champion in 2002.
Like almost every top athlete, Sher appreciates all of the old moments and can recount the 'old days' in vivid detail. But she also knew when the end was about to present itself. Before she'd even earned that national championship, Sher set out to reinvent herself in a new light, and earned herself a graphic design degree. And once on the non-competition side of the mountain-bike industry, she lent her talents and vision to Rocky Mountain Bicycles as its senior graphic designer.
Life with the Canadian company in a motivating role was inspiring to Sher, and her previous time spent playing hockey wasn't lost on the former U.S. national champ. But back on the familiar hockey ice, a clean yet hard hit resulted in a concussion that still slightly lingers in the world of the otherwise rough-and-tumble Sher. Somewhat as a result, she has, for the time being, moved back to Chicago to be closer to family.
But wherever she decides to call home, and whatever she decides to call work, Lisa Sher is sure to give back to the world of sports that has brought her to where she is today.
You can find Lisa Sher today at sherdesigns.com