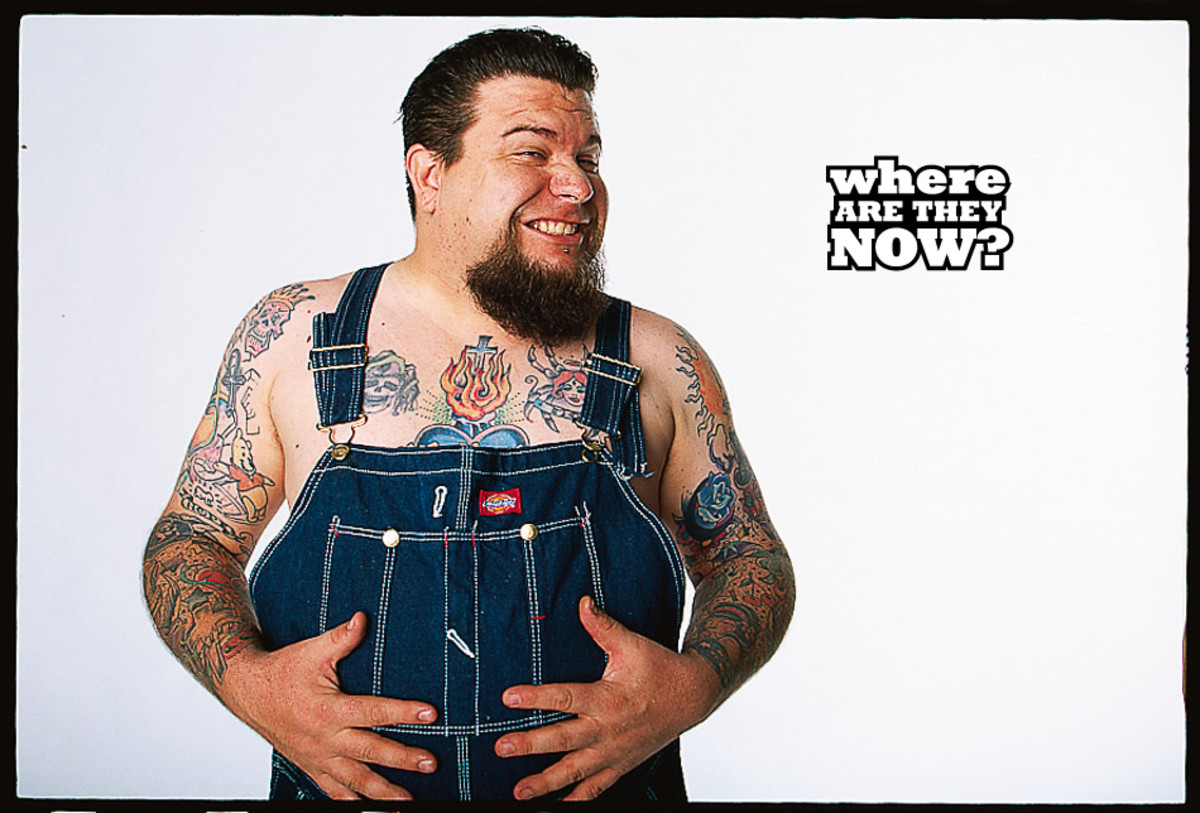 Photos by Zach Reynolds

A few years ago in Las Vegas, Nevada, at Interbike, the bicycle's industry's annual celebration of bike parts and bike culture, a book that I wrote was officially launched. Perhaps more surprising than the fact that I was actually able to write a book was that people actually showed up to have me sign it. Velo Press, the book's publisher, had arranged for a keg of Stella Artois—it was a book about bike racing in Belgium, after all—and the line was long.
Before the fresh-tapped-keg foam had subsided, and as I nervously scribbled nonsensical words into peoples' books, I felt a decidedly strong man-grip on my man-parts and a scruffy man-face rubbing up against my cheek. For fear of what could happen to the tender bits between my legs, I slowly pulled my face away and turned, to find Jeff G. Holt smiling in approval.
Holt would appear to judge-a-book-by-its-cover types to be as far from bicycle-industry standard issue as humanly possible—but he is a guy who proves again the fallibility of, well, judging a book by its cover.
I have yet to meet anyone with a greater love and appreciation for wheeled things than Jeff G. Holt. Perhaps more importantly than that, though: If you've ridden a bicycle of any kind or a road motorcycle in the last 15 to 20 years, you've likely somehow felt Holt's effect on your world—even if you didn't know it.
Jeff Holt first started his life in bicycles at the age of 14 at Neil's Schwinn Cyclery in Anaheim, California. From there he went to The Bike Beat, where he worked on bikes for Mountain Bike Action magazine and various motorsports celebrities, among others.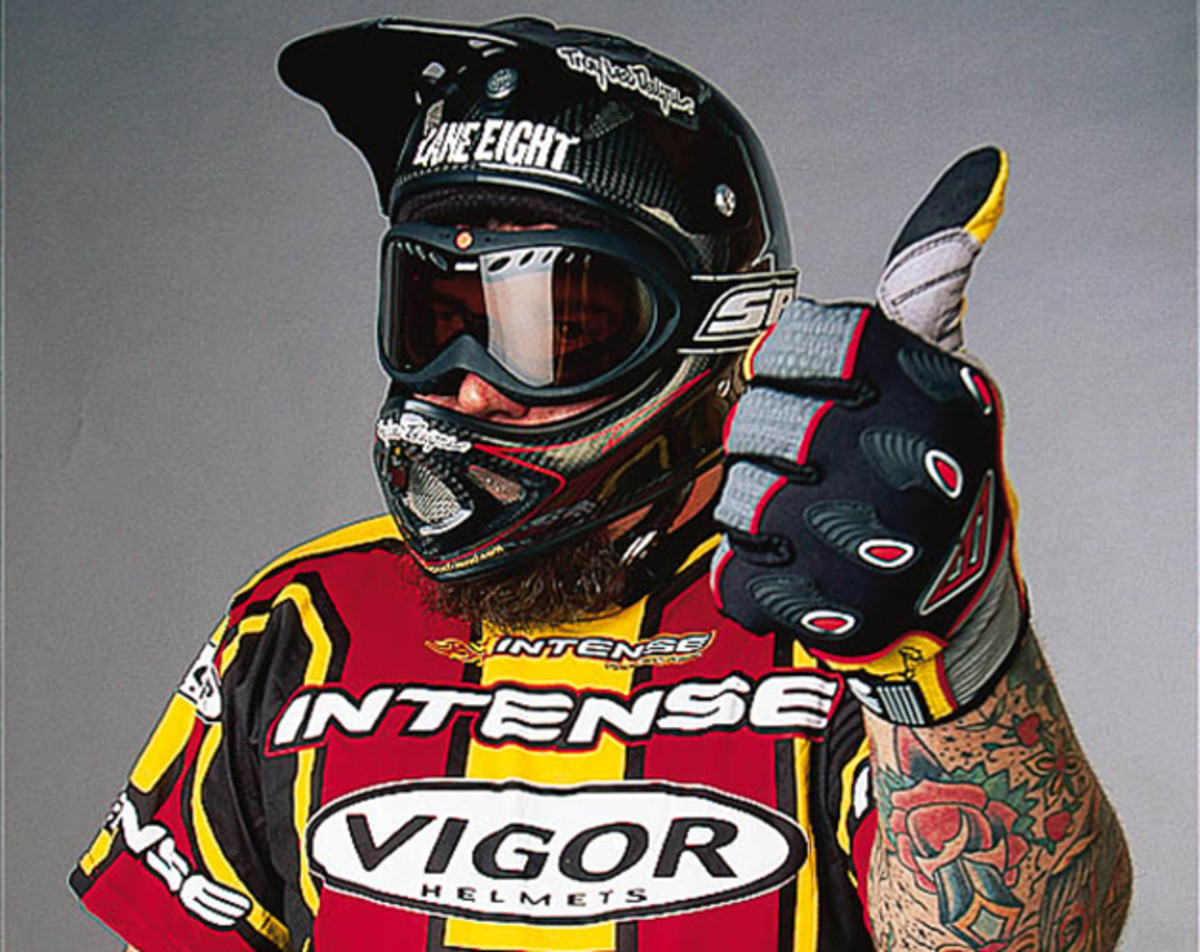 "We built all Jody [Weisel] and Zap [Espinosa's] bikes back then," says Holt. "We built bikes for Paul Tracy, Troy Lee and a bunch of people."
Holt moved to Portland, Oregon, and went to work for River City Bicycles, building bikes for $10 a piece. He turned the wrenches so quickly that the $10-per-bike deal was actually a money loser for the shop's owner, so Holt was instead offered a part-time position. He turned it down, opting to make some phone calls looking for work as an independent rep. His clients ranged from Voodoo to Shimano.
After a couple of years in Portland, and motivated by El Nino's additional rain, Holt left Oregon and returned home to Orange County, California, to begin a 5-year stint with Tioga. It was during his tenure with the Japanese tire and component manufacturer that I first met Holt. This was in the mid 90s, when I happily switched from road racing to mountain-bike racing and when the fat-tire establishment labeled my lot 'roadie scum', as if they were ultra right-wing conservatives and we were undocumented aliens looking for work. Jeff was perhaps the most welcoming of that establishment—perhaps because he is anti-establishment at heart.
Within the confines of the Tioga encampment, Holt and I discussed Euro road racing, mountain-bike racing, music, motorcycles and cars—always a welcome escape from talk of food-weight measuring and how to best elevate one's legs for recovery.
From Tioga, Holt went to Intense Cycles, where he and Derin Stockton brought Intense Tires to market—Holt as sales and marketing brawn, and Stockton as the design brains.
A desire to branch out on his own led the bicycle industry luminary to start his own PR and marketing company called DLX. But problems with collecting money owed him and a firm desire to properly support his new baby were catalysts for Holt to start thinking outside the pedal-bike world.
Courtney Halowell, a bicycle guy himself and then Editorial Director for Source Interlink Media's (Bike's parent company) American Motorcycle group asked Holt to write a couple of motorcycle features—and "…we'll see where it goes from there."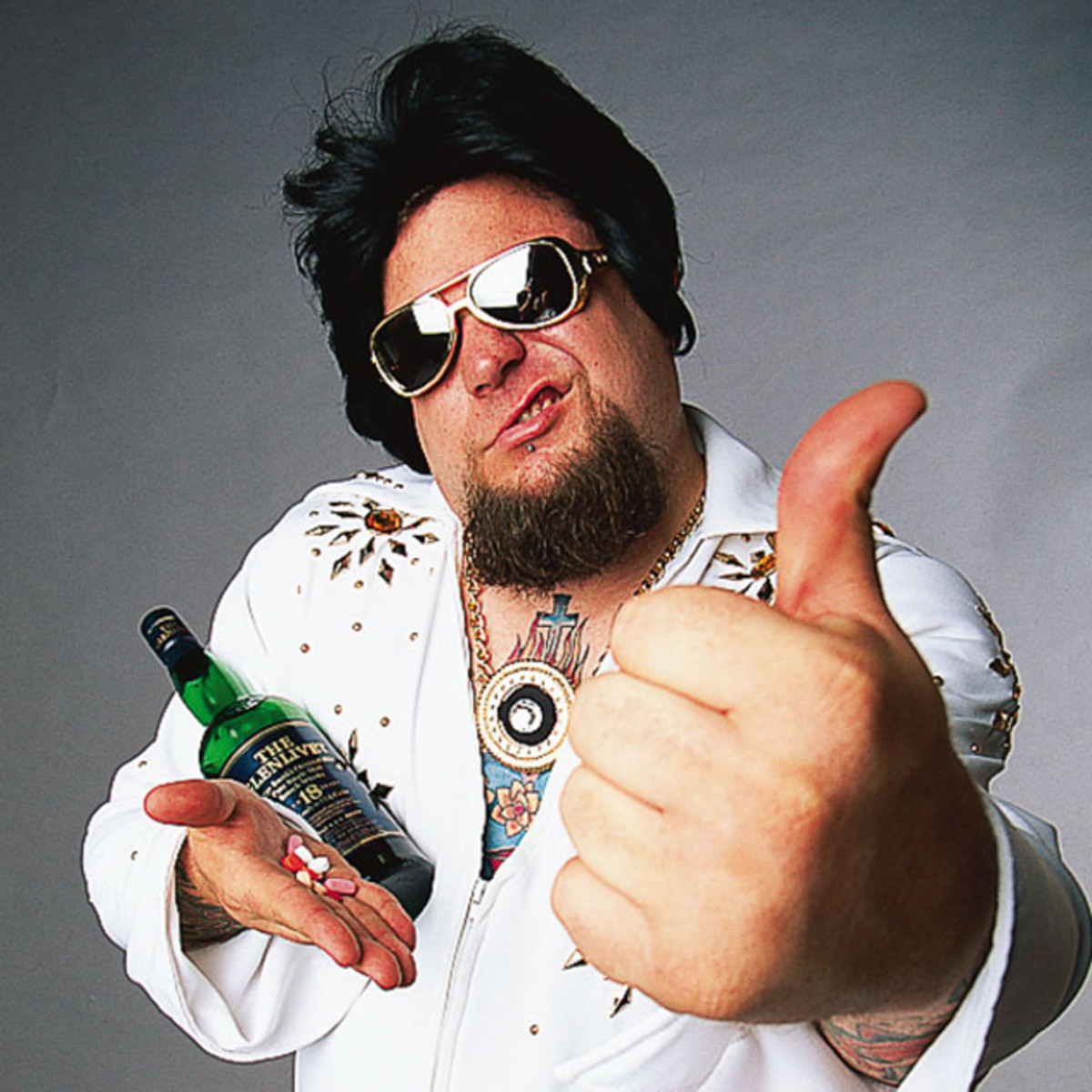 "And the next thing you know, I am now the boss of three magazines for the biggest motorcycle group in the world," says Holt, whose title reads Editorial Director, American Motorcycle Group [Hot Bike, Baggers, Street Chopper] for the Bonnier Corporation.
As this article goes live, Jeff is living the dream and traveling the country promoting the upcoming Geico ¬– Hotbike Power Tour, which is no doubt slowing the progress on his many motorcycle and classic car projects. And if you're wondering…yes, Holt still is known to throw a leg over a pedal bike and, in fact, still has a bit of a collection that would make most bicycle folks jealous.
Not too long before Bike's sister publication Paved closed its doors, Jeff pitched us on a custom Surly bicycle build. Life, work, motorcycle and cars apparently got in the way. Somehow, though, I'll bet that it comes to life sooner or later, and that it will be amazing.