The new Kali Shiva full face helmet is claimed to be the lightest and smallest DOT-certified helmet available, weighing in at a paltry 1050 grams. In the works for well over a year, the new helmet will is especially well-suited for riders who also own dirt bikes and want a DOT-certified, lightweight helmet that can be used on both bikes.
Have a look at the images and details in the press release below if you'd like to know more.
Images by Brad Holmes Photography
Technology:
– Composite Fusion:​ Unlike standard construction helmets where the foam is glued into a shell, our technology allows us to inject the EPS liner directly into the shell. This in­molding technique is standard on bicycle half shell helmets, but Kali is the only manufacturer capable of doing this in a full face helmet. The advantage of this design is that it eliminates the gap between the shell and foam, which reduces the number of impacts the brain is subjected to in a crash. Rather than two impacts (ground to shell, shell to foam), there is only one impact with a COMPOSITE FUSION helmet.
– Composite Fusion 3:​ We've improved on our original in molding technology by adding multi density triangular pyramids throughout the EPS liner, to better dissipate energy laterally. This allows us to reduce the size of the shell, and use a lighter density foam, which is crucial for mitigating the effects of both low and high speed impacts.
– Lighter and smaller: ​Everything is subject to the laws of physics. In school the phenomena is explained by the equation force = mass x acceleration. On the trail, it's ultimately the rider who determines acceleration, so we strive to reduce the weight and size of our helmets in order to minimize the forces applied to the head and neck in an accident. Recent studies have indicated that reducing helmet volume by 10% can reduce rotational forces transmitted to the brain by over 20%.
– Breakaway visor & helmet shape: ​The Shiva utilizes a breakaway visor and a less-angular helmet shape designed to not snag the ground in a yard sale.
– Integrated removable camera and light mount for GoPro, Contour and Light & Motion. Also included is a universal bar mount.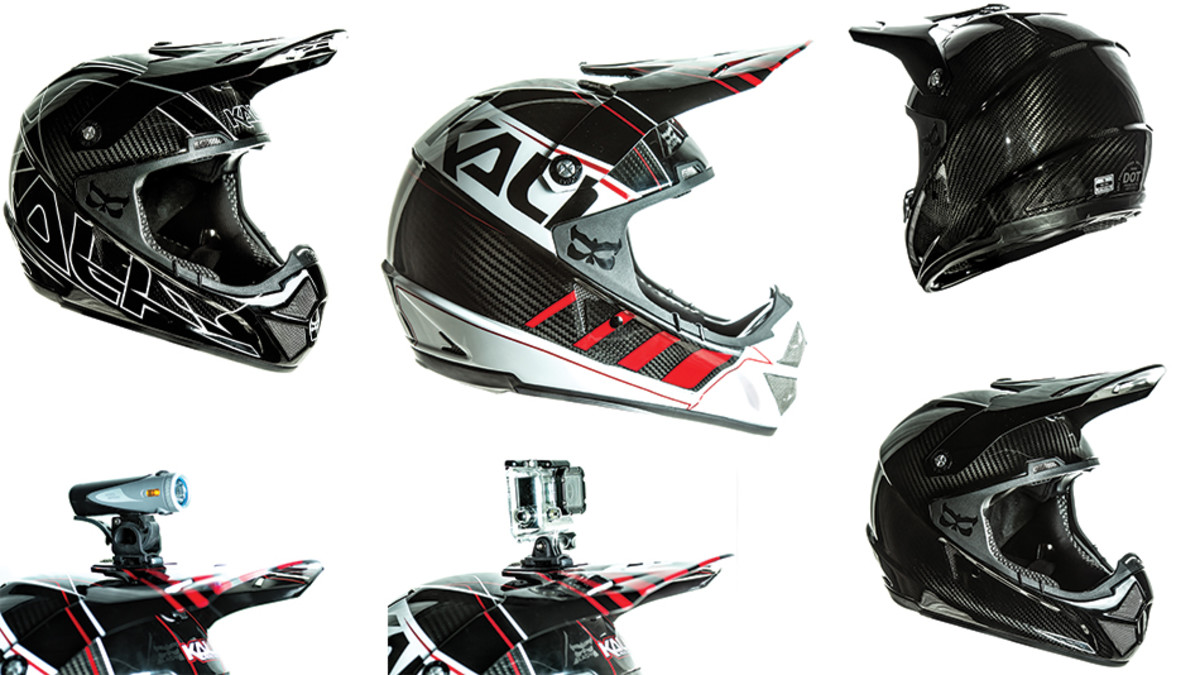 Features
– Full carbon fiber shell
– Integrated airflow system, with eight forward-facing vents, and eight rearward vents
– Camera and light mount accessory kit for GoPro, Contour, Light & Motion, and a universal bar mount
– Premium travel bag
Details
– Sizing: XS, S, M, L, XL
– Colors: Raw Carbon, Speed Machine, Stripes
– Meets DOT, ASTM DH, ASTM BMX, ASTM Snow, and CPSC standards
– Pricing: $500 / €399