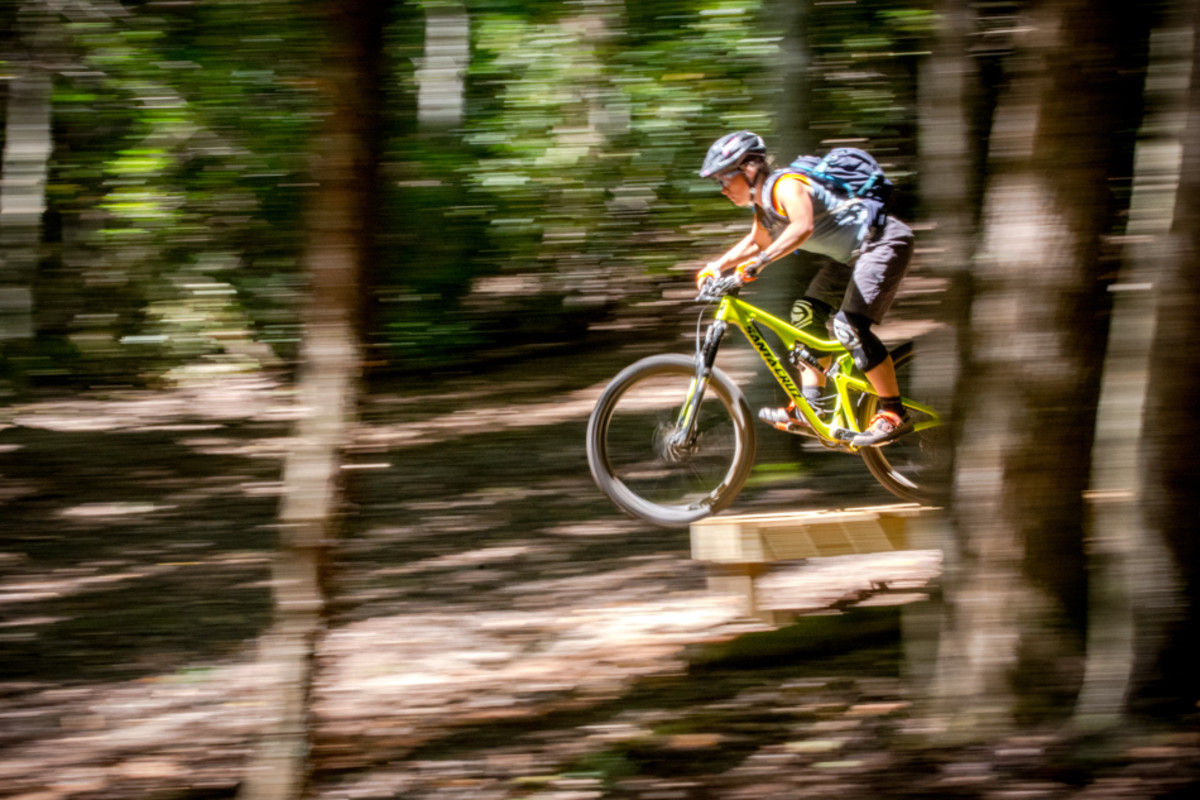 Photo: TJ Kearns
By Graham Averill
The Bike Farm has planted new roots. The mountain bike guide and coaching service, run by Cashion Smith and Eva Surls, leads trips into North Carolina's Pisgah National Forest and Dupont State Forest. We wrote about the Bike Farm in our June 2014 issue, detailing how the duo partnered with Oskar Blues to run guided trips and host campers out of OB's REEB Ranch, a former farm on the edge of Dupont State Forest. Smith and Surls were instrumental in bringing Red Bull Dreamline to the property last year. Now, the couple has moved the Bike Farm from the pastoral REEB Ranch to a mountainous 430 acres on the edge of Pisgah National Forest.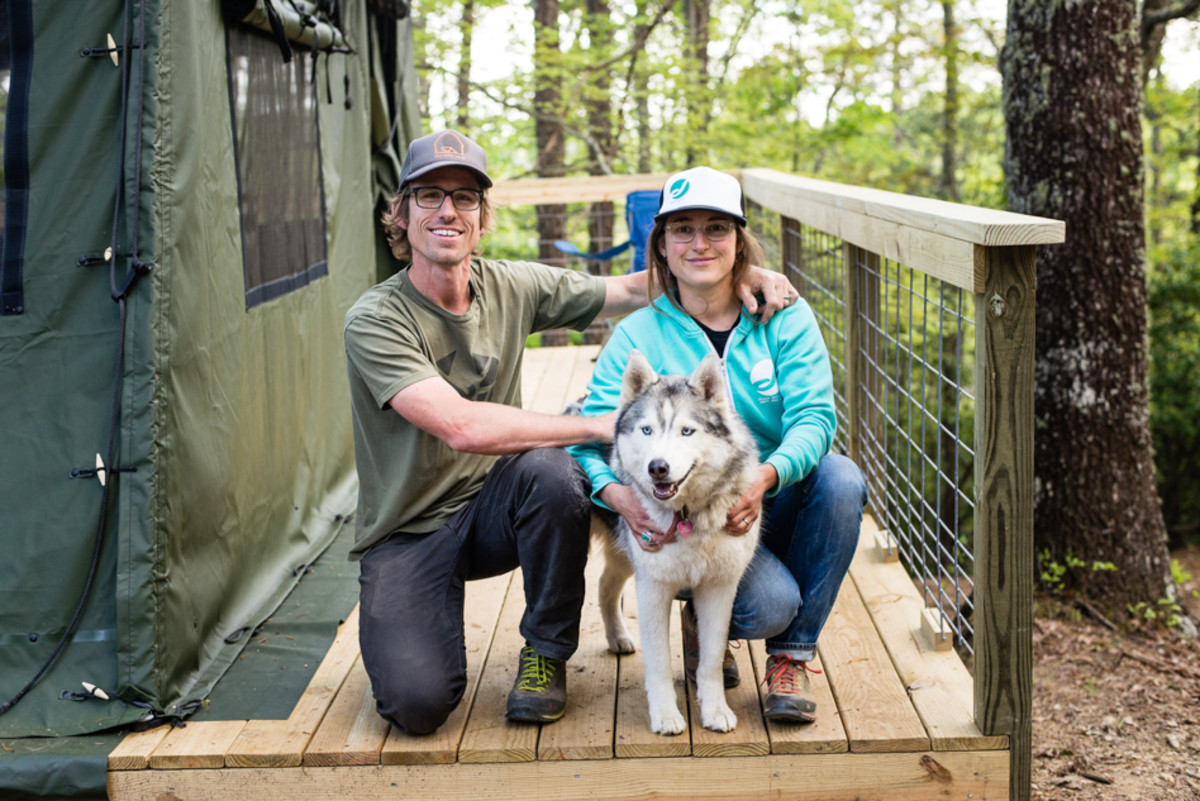 Bike Farm owners Cashion Smith and Eva Surls. Photo: John Powell
"Working with Oskar Blues was a great opportunity, and we were so happy we could be involved with hosting Red Bull and Dreamline," Smith told us while giving us a tour of the new property. "But it was time to start the Bike Farm's next chapter. We've always envisioned the Farm as being a part of Pisgah."
Smith says the Bike Farm is still guiding clients on Pisgah and Dupont's singletrack daily, but they're also developing the new property into a full-fledged base camp that's centered around the mountain bike, offering riders a premier camping experience within riding distance of some of Pisgah's most notable trails. The new Farm hugs the side of a mountain, with more than 800 feet of vertical drop on the property. Brand new, military-grade tent cabins with electricity, beds and decks provide "glamping" options for groups, and smaller tent platforms are tucked into the woods for single tents. The camping's great, but the riding potential is outstanding.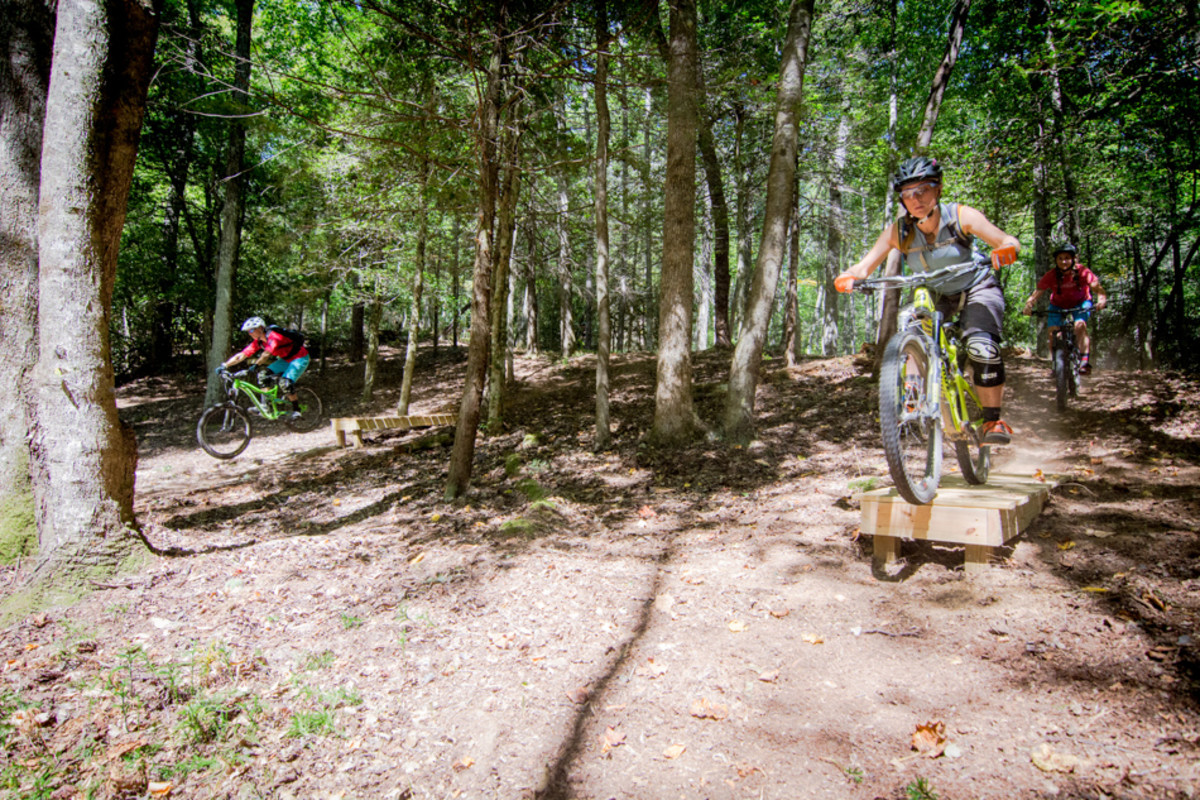 Photo: TJ Kearns
The Bike Farm sits in a pocket of forest that climbs up to Turkey Pen Gap Trail, one of Pisgah's most famous pieces of backcountry singletrack. Smith and Surls have already built an advanced connector trail that links riders to Pisgah and Turkey Pen, as well as a very beginner-friendly loop within the property, which is tough to find in Pisgah. They've also just finished a skills park with log rides, progressive drops and rock gardens near the camping, which isn't far from a sweet swimming hole. They're hoping to finish a pump track by early 2016. A five-mile cross country loop has been flagged, using the contour of the slope, and they're hoping to use proceeds from the base camp to build freeride and downhill trails that make the most of the property's 800-foot relief.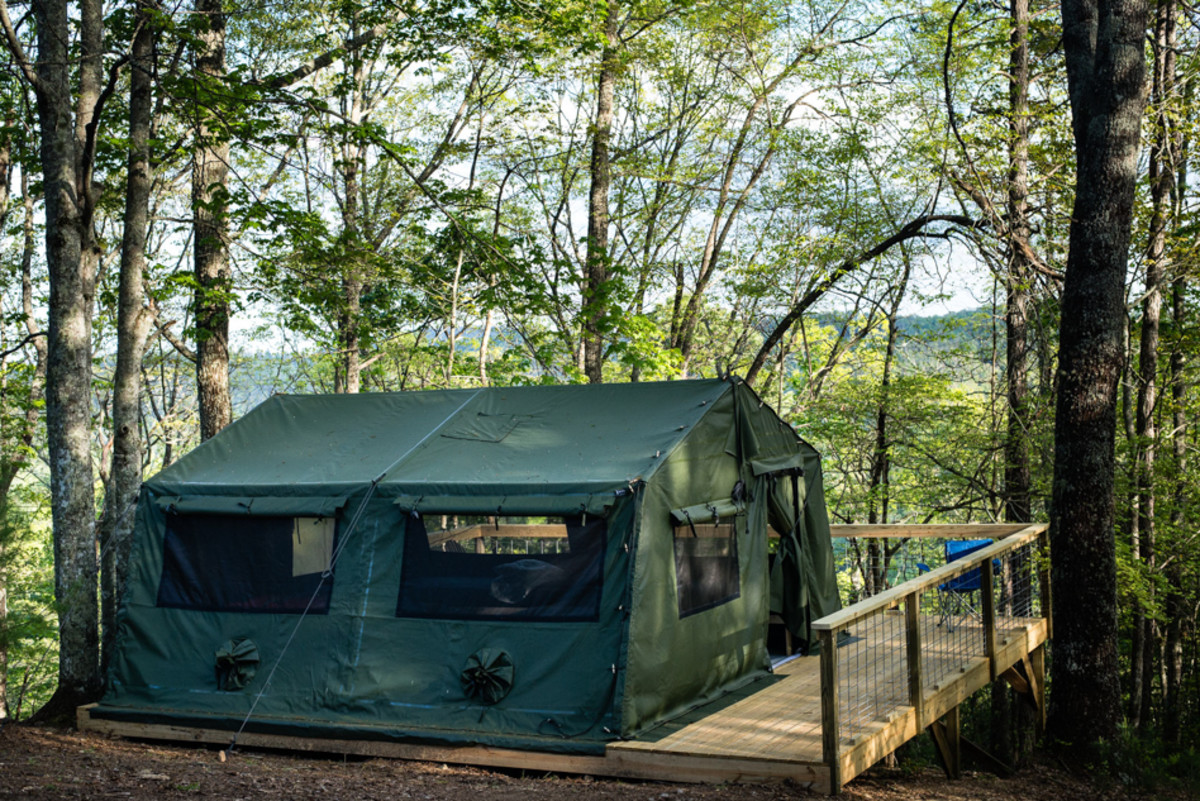 Photo: John Powell
"We've created a base camp for visiting and local riders alike," Smith says. "We want a place to cultivate the future rippers of America, whether they are our middle- and high-school students that we get to ride with, or our guests coming from all over the world.
The Bike Farm's roots might be fresh, but they're already starting to bear fruit. The Farm is open for camping, riding and guiding while trail work is in progress, and they've already started hosting bike camps like Liv's Ladies AllRide Tour, coached by Lindsey Voreis.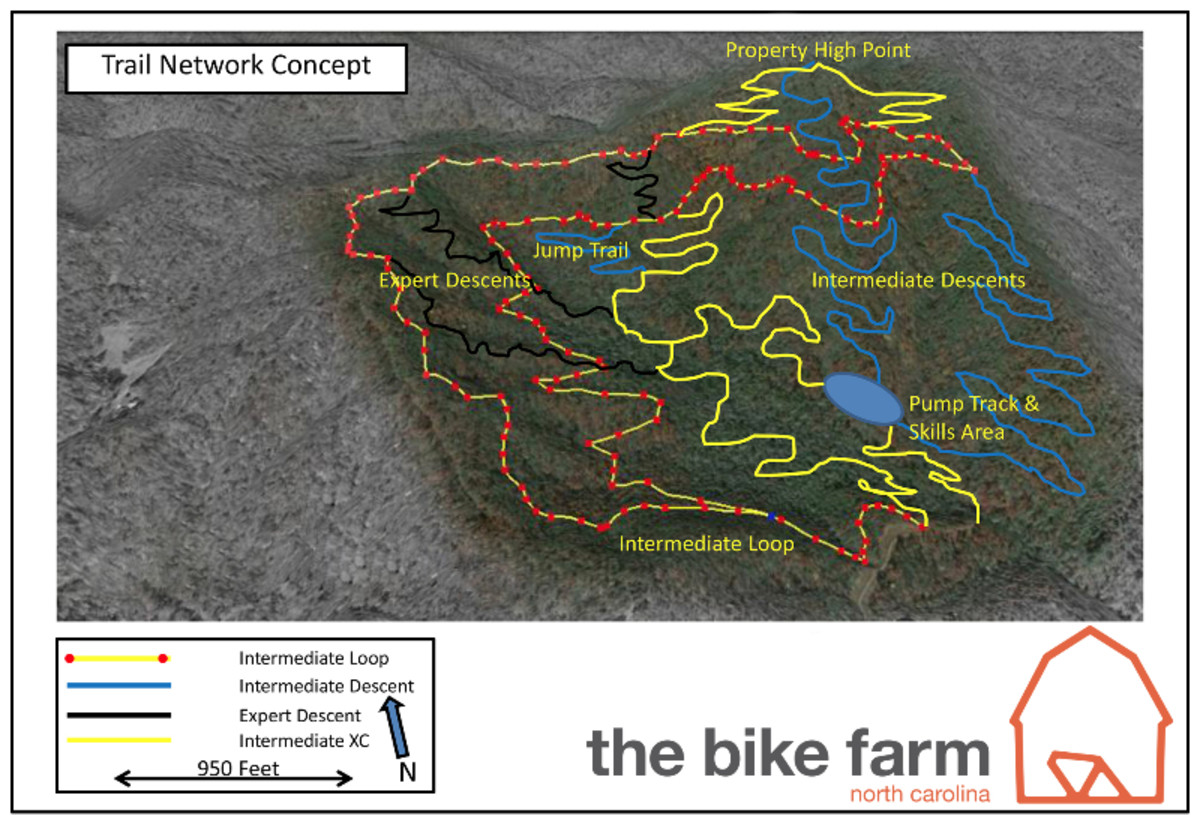 Find out more about The Bike Farm at bikefarmpisgah.com.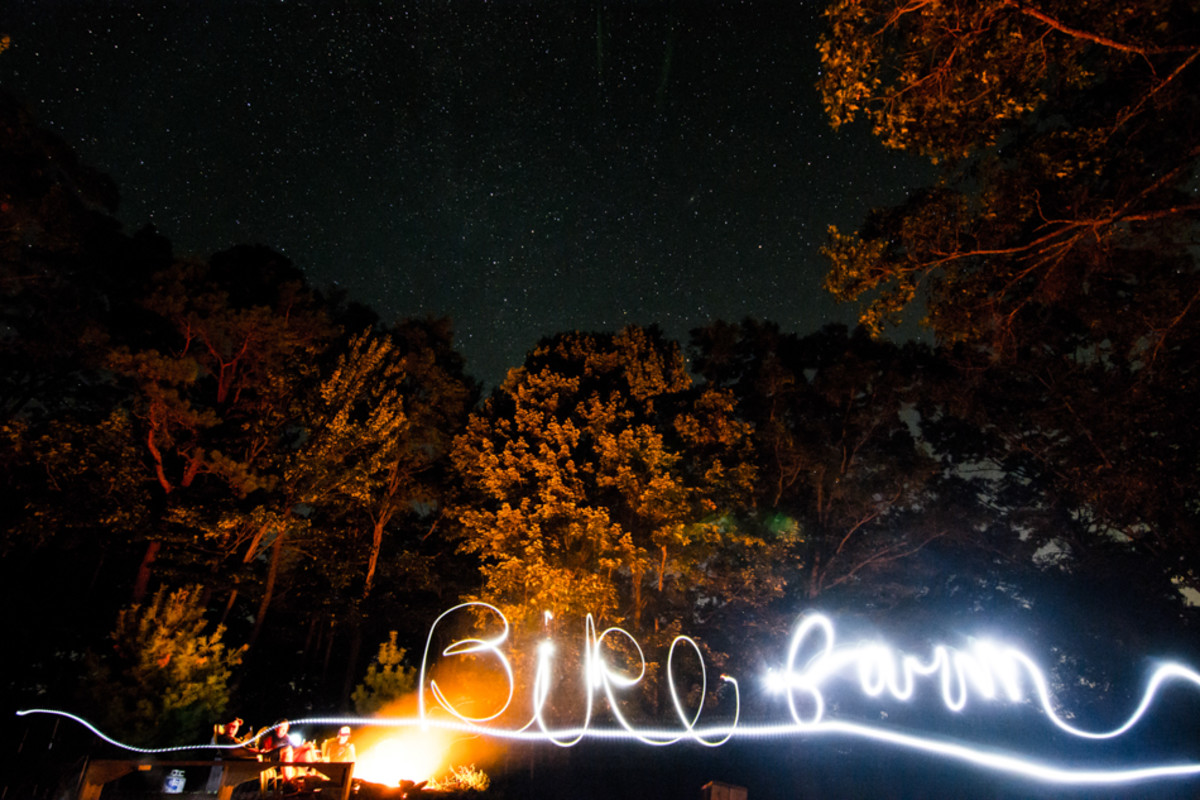 Photo: TJ Kearns