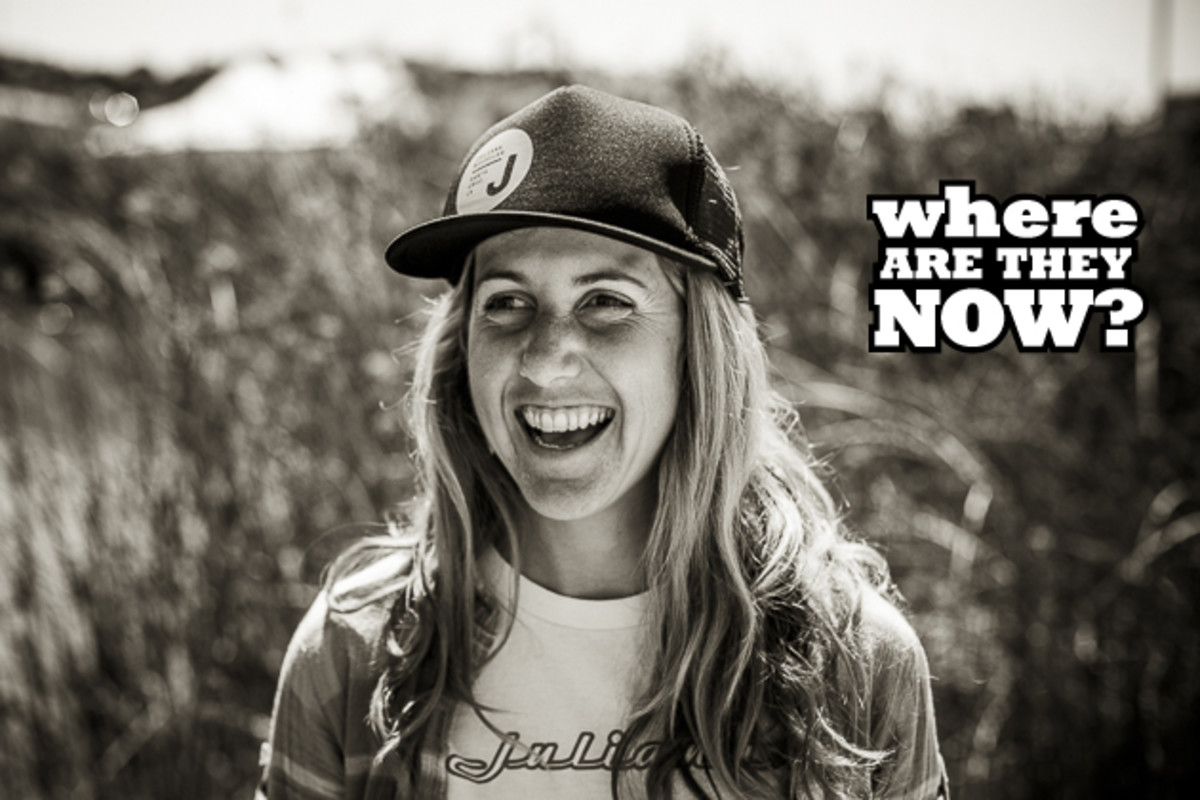 Portrait Photos by Anthony Smith
Action Photos by Colin Meagher
Kathy Pruitt has an infectious smile and a demeanor disarming enough to make you forget that she's spent almost two-thirds of her life competing at high speed—first on motocross bikes and then racing downhill—and that she is, in all likelihood, faster than you.
"I grew up with a bottle in mouth and two wheels under me," she says.
Pruitt's first taste of two wheels came before she was old enough to ride, when her family went to motorcycle races. She says she figured out how to twist a throttle before learning how to pedal a bike. She went on to successfully race motocross, but crossed over to mountain bike racing while still a teenager. And she fairly instantly fell in love with the sport and the people who do it.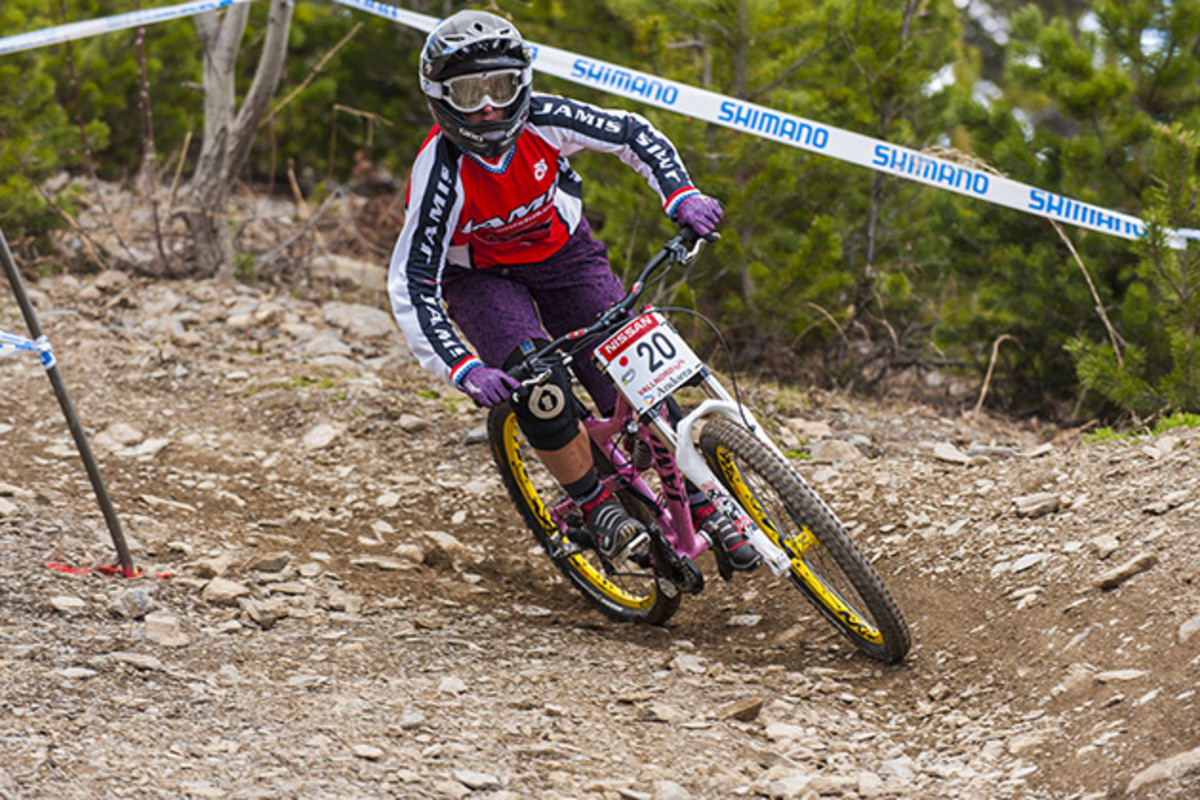 "I realized it was a great community of people, and I wanted to continue to see them and ride my bike."
Having never been much for box-score-style stats, I ask Kathy for a list of her top results. She somewhat uncomfortably lists a Junior World Championship title, an Elite Worlds bronze, being the only person to win every round of the California State Series and nabbing a couple National Championships, but she can't remember which years.
When I ask her to talk about her favorite performances, though, she lights up and describes a perfect day at Mount Snow, Vermont, when everything came together and she won by a massive margin of 14 seconds. As she remembers that final run, I can almost sense bits of body movement while she relives the feeling of putting her bike in the perfect place throughout every section of the course. And I'm reminded once again that while race results are important for sponsors and fans, and most often a measure of a racer's financial value, memories of that perfect day—if you're lucky enough to experience one—are absolutely priceless.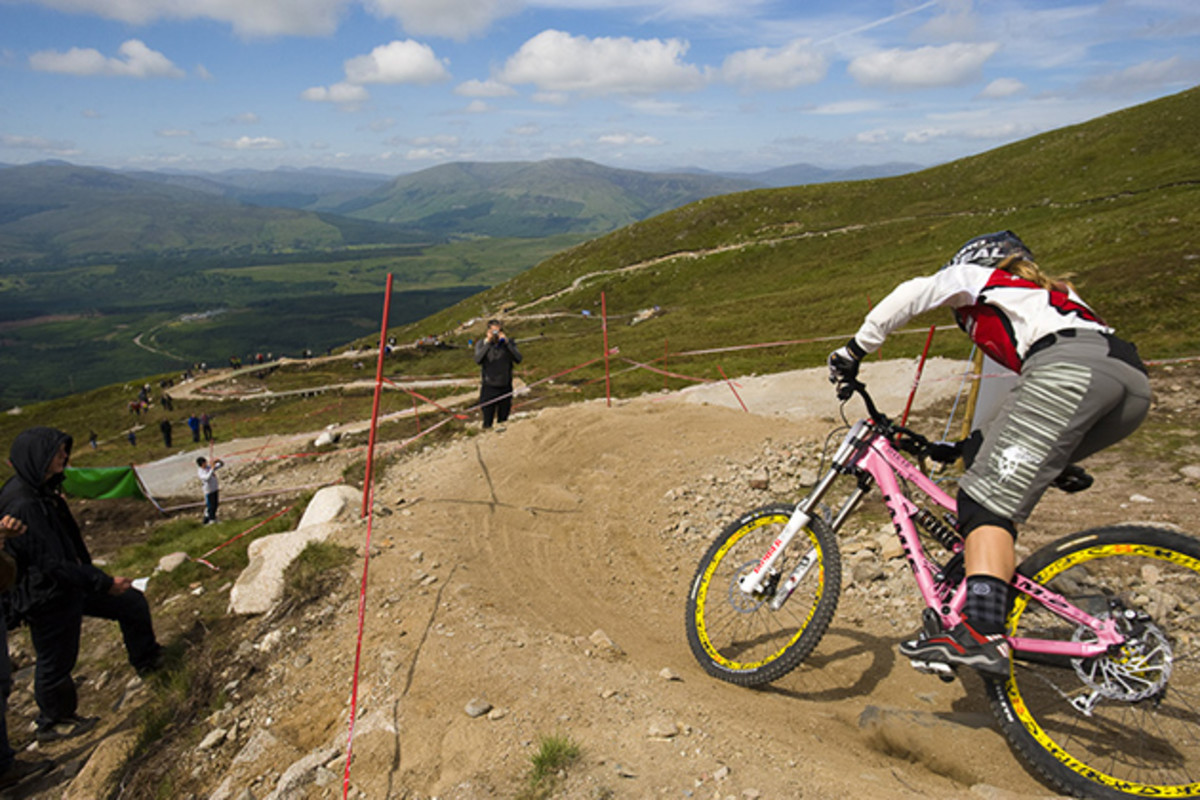 We talk a bit about high-speed courses, where the penalty for equipment malfunction or rider error is extreme; it's clear that Kathy Pruitt likes to go fast, to hang it out a bit.
Sponsorship chasing, crashes and finishing second aren't nearly as hard as making the decision to stop competing.
"It's been hard for me to decide to not race anymore," she says. "There's no manual…" And since so few people go from 100-percent focus on bike racing to relative retirement in their early 30s, fitting into normal life typically takes a few years of adjustment.
Luckily for Kathy, her position as the Demo Event Coordinator for Juliana Bicycles has her solidly positioned in the bike industry, traveling and, perhaps most importantly, on her bike. Despite the inevitable separation anxiety that happens with the removal of number plates and course-marking tape, Pruitt is clearly motivated by the new challenge.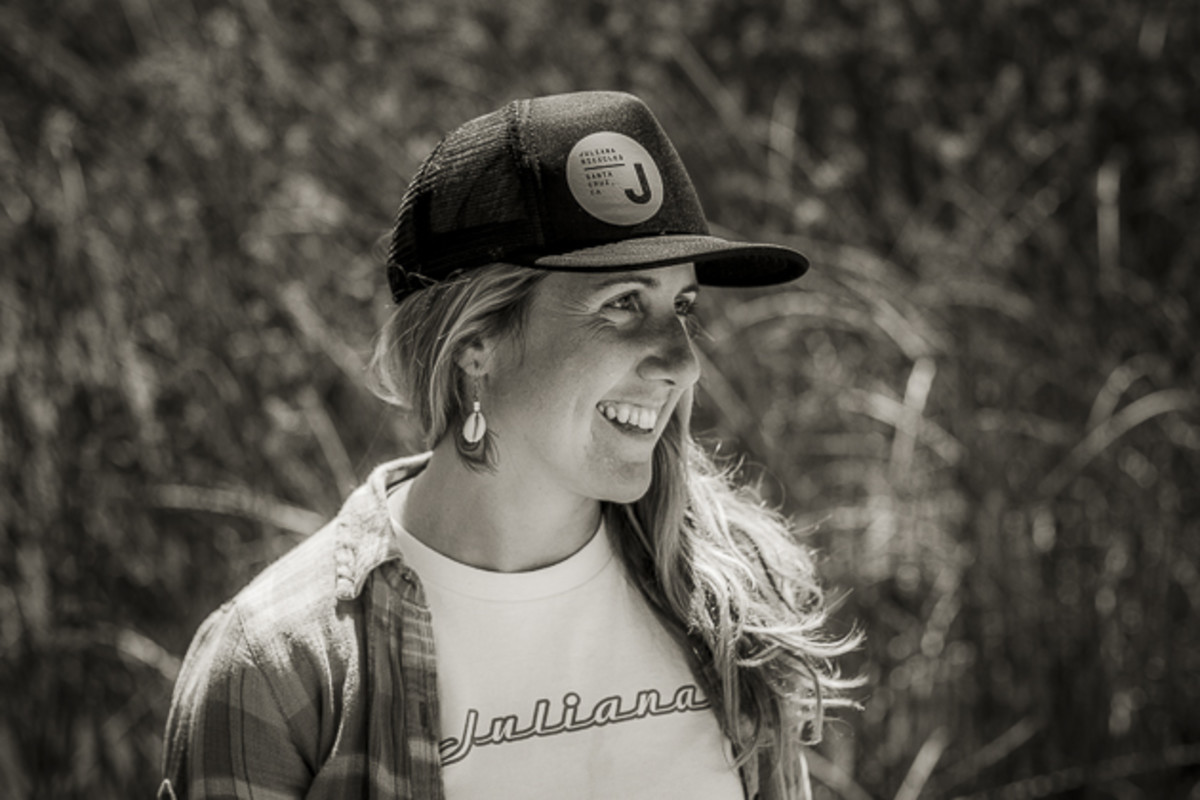 Topping Pruitt's list of positives on running the Juliana demos is her ability to ensure that the bikes are set up properly for each rider. Considering that she's made a living based in no small part on finding the optimal bike/suspension setup for downhill courses all over the world, Kathy's presence in the Juliana camp is a nice bonus for riders looking to take one of these bikes out for a test ride.
With her Santa Cruz/Juliana gig, a job that should have her traveling and riding at least enough to keep her from longing for the good ol' days of the National and World Cup circuits, Kathy Pruitt is sure to be continuing her life on two wheels well into the future. If I were a wagering person, however, I would bet she'll have a number plate on her bike at least a couple more times before she starts collecting Social Security checks.