As the GT Factory Racing team throws themselves into their first intensive training camp in Del Mar, California, Atherton Racing is pleased to announce the continuation of their successful relation with GT Bicycles and to welcome three new partners for the 2015 season. Jeep will become an Official Team Partner, providing vehicles and collaborating on some exciting new media projects. IXS will provide apparel and protection and Bell will supply helmets. The Downhill team will continue to ride the GT Fury equipped with components from Shimano, Fox, Continental and Pro. This year Stan's No Tubes will officially supply rims for the Downhill team.
In this 4th year of partnership with GT Bicycles the team will be aiming to defend and recapture the World Championships as well as to regain the title of "World's Fastest Downhill team" which they held for both 2012 and 2013. The Enduro team will look to notch capture wins in the Enduro World Series.
The rider line-up is slightly changed for 2015 with the departure of Marc Beaumont. Team Director Dan Brown said "Slugger is a force to be reckoned with. He made an enormous impact on the team and I know that I speak for all of us when I say how much we'll miss his mischievous presence in the pits and at training sessions as well as his serious contributions to team strategy and the huge support that he offered to the other riders."
Reigning World Champion Gee Atherton said, "I honestly believe that we have the best team in the world. When I get to the start-gate I know exactly how much expertise and dedication it has taken to get me there – mechanics, support team and sponsors all pulling together. I can't wait to welcome Jeep, iXS and Bell to the family."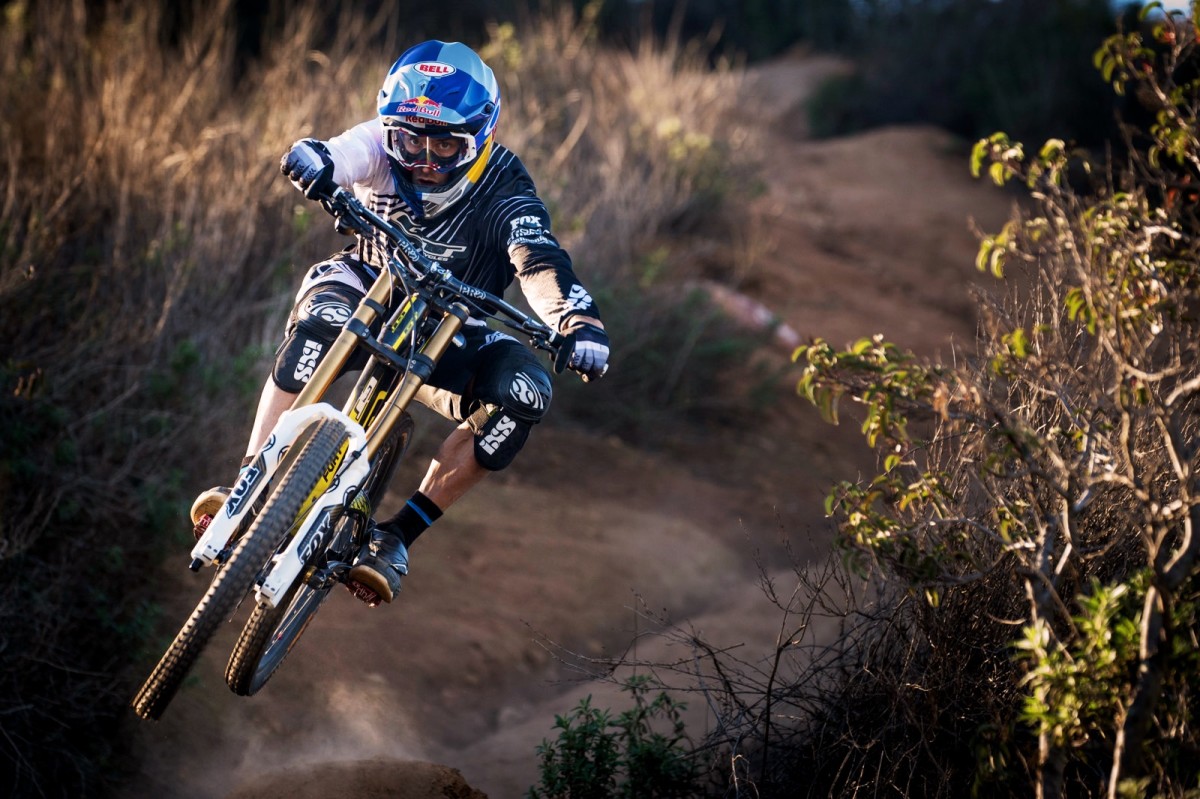 A lingering illness picked up in South Africa made 2014 a difficult year for Rachel Atherton, though she still posted glittering results by anybody else's standards (a UK National Championship, two World Cup wins, 2nd in the World Cup Series Overall and 2nd by a cruel 0.08 seconds in the World Championships).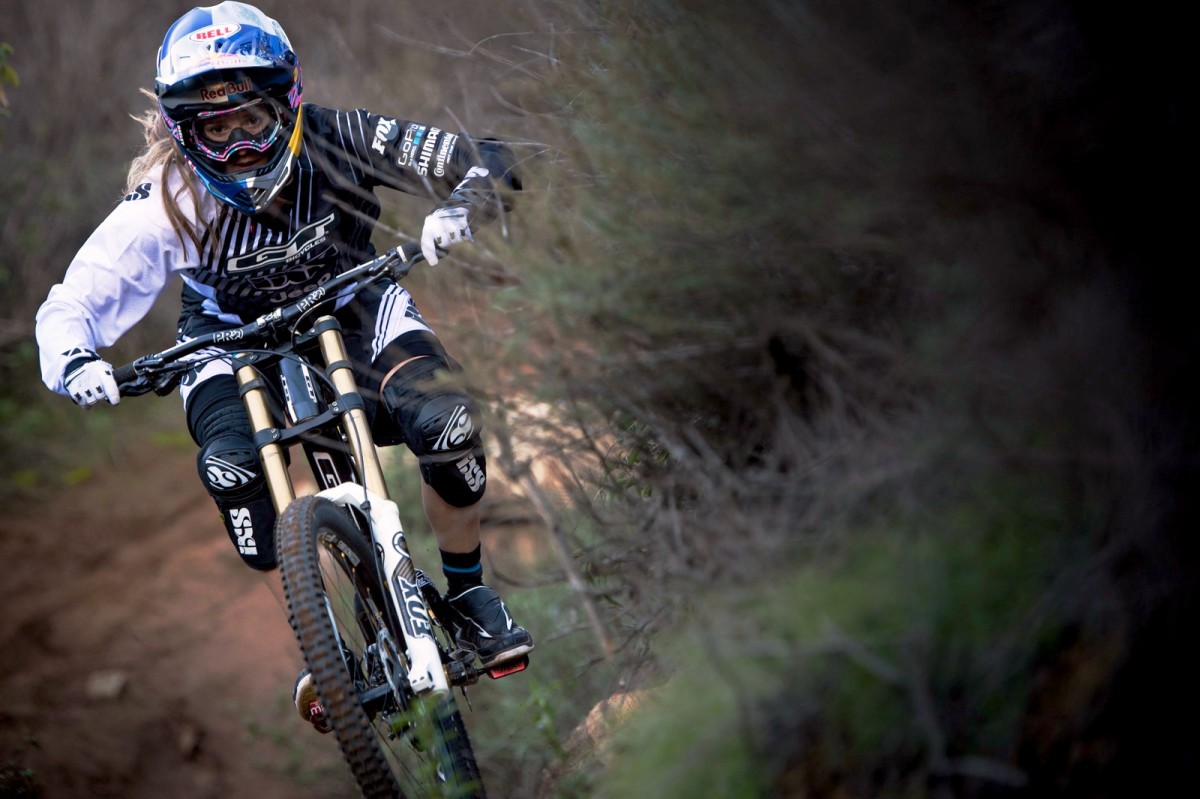 Rachel said " I am so motivated for 2015. 2014 was hard, really hard especially as I watched the other Women racers get stronger and faster but they'd better watch out for me in 2015 because I want those titles back!"
Taylor Vernon who won his first Junior World Cup at Windham, just 13 months after breaking his T7 vertebrae, he will race as an Elite for the first time.
For the Enduro team Dan Atherton is back to full racing fitness and is impatient to get started on the Enduro World Series 2015 where he will ride with 18-year-old Martin Maes for the third consecutive season. Martin, who won a World Cup in Downhill this year at Fort William, will continue to race in the General Classification – despite his Junior status.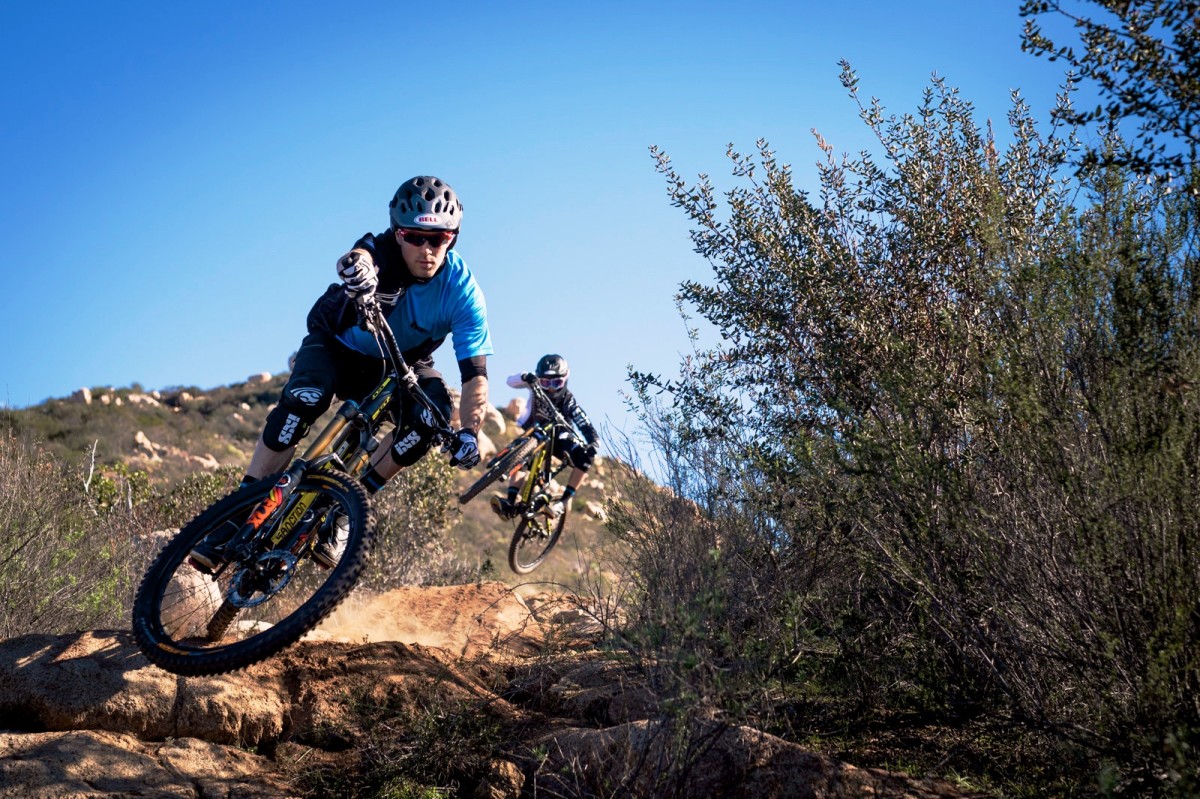 Dan Atherton said "For me 2015 is going to be all about Enduro, all about racing with Martin and putting together a set of top-class results. I was involved in every stage of the Sanction's development and now I want to demonstrate exactly what I can do with it. Gee's right about the key role that sponsors play in our team, our partnerships are working collaborations with brands that we really believe in."
2015 Downhill Team
Gee Atherton, Men's Elite – World Champion, World Cup Ranking 5th
Rachel Atherton, Women's Elite – World Champion 2013, World Cup Ranking 2nd
Taylor Vernon, Junior World Cup ranking 3rd
Enduro Team
Dan Atherton
Martin Maes – Junior World Champion 2013