Easton Heist
The new aluminum hoops will come in 24-, 27- and 30 millimeter internal widths in both 29″ and 27.5″ diameters. If the Heist rims look very similar to Easton's ARC rims, it's because they are. The only difference between them is that the Heist rims are 28-hole, whereas the ARCs are 32. These tubeless-ready wheelsets are intended for use on everything from cross-country to all-mountain bikes, and are forecasted to be available in July.
At this point, Easton isn't doing anything revolutionary (pun unintended) (go ahead and roll your eyes) by going to wider rims, and their reasoning for doing so matches that of many wheel sellers. The basic idea is that rim width should scale with tire size for optimal tread profile–the wider the tire, the more lateral support it needs. Easton is aiming for the middle market with a price tag of $700 and claimed weights ranging from 1650g to 1790g for the 27.5″ and 1730g to 1880g for the 29″ wheelsets.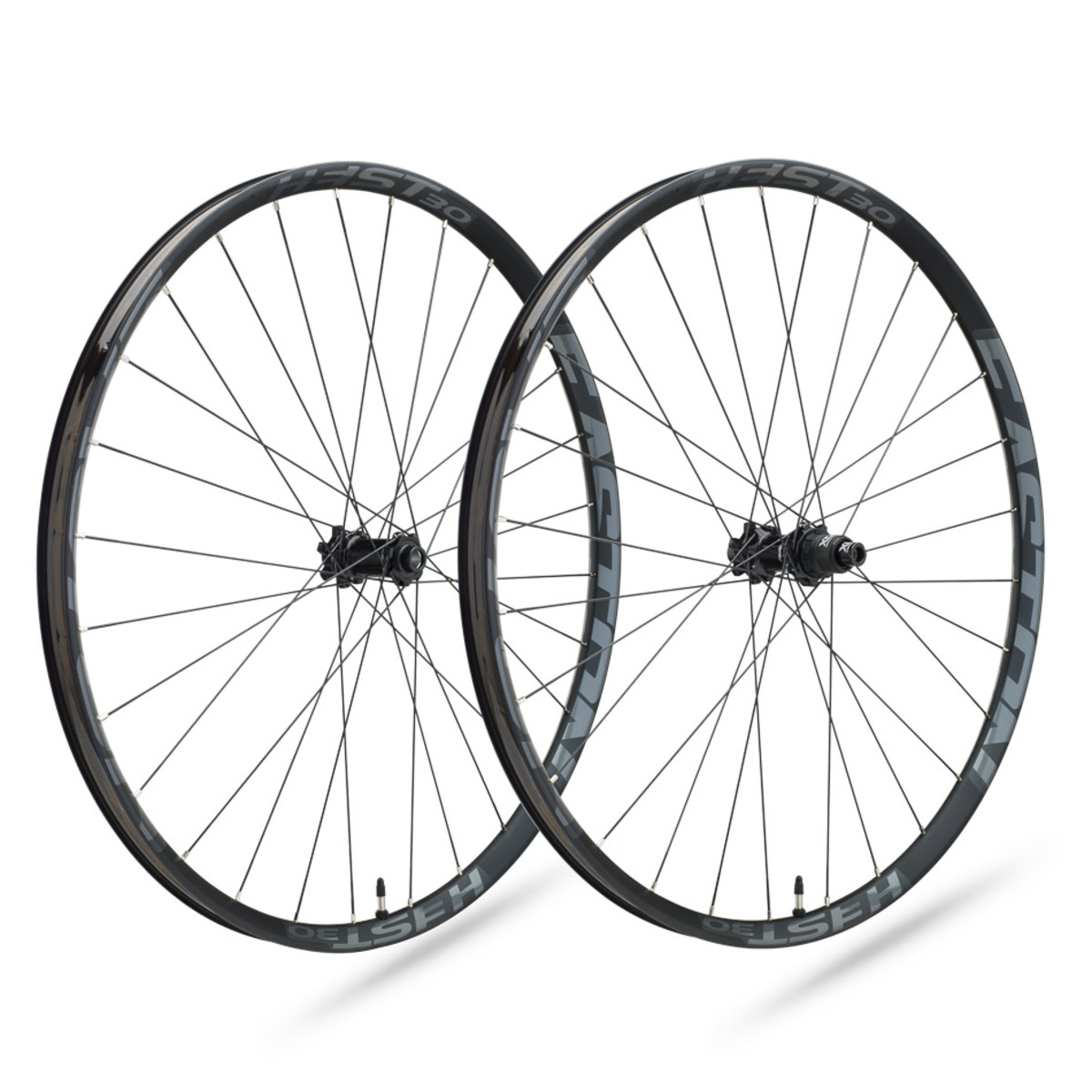 X5 Hubs
Heist wheels will spin on the new Easton X5 hub, which engages via 3-pawls and a 21-tooth reinforced drive. There is no preload adjustment, but Easton claims that you won't need it. Notably, the X5 hubs are not Boost-sized. That's not a big deal yet at the aftermarket level, but worth noting nonetheless.

Matching decal kits will be sold separately: