Deity
With an 11-millimeter exterior edge profile, Deity's new Bladerunner pedal is their thinnest and largest-platformed yet. The 103- by 110-millimeter concave platform spins on micro-sealed bearings and Deity DU bushings. It's available now for $144 in a slew of colors.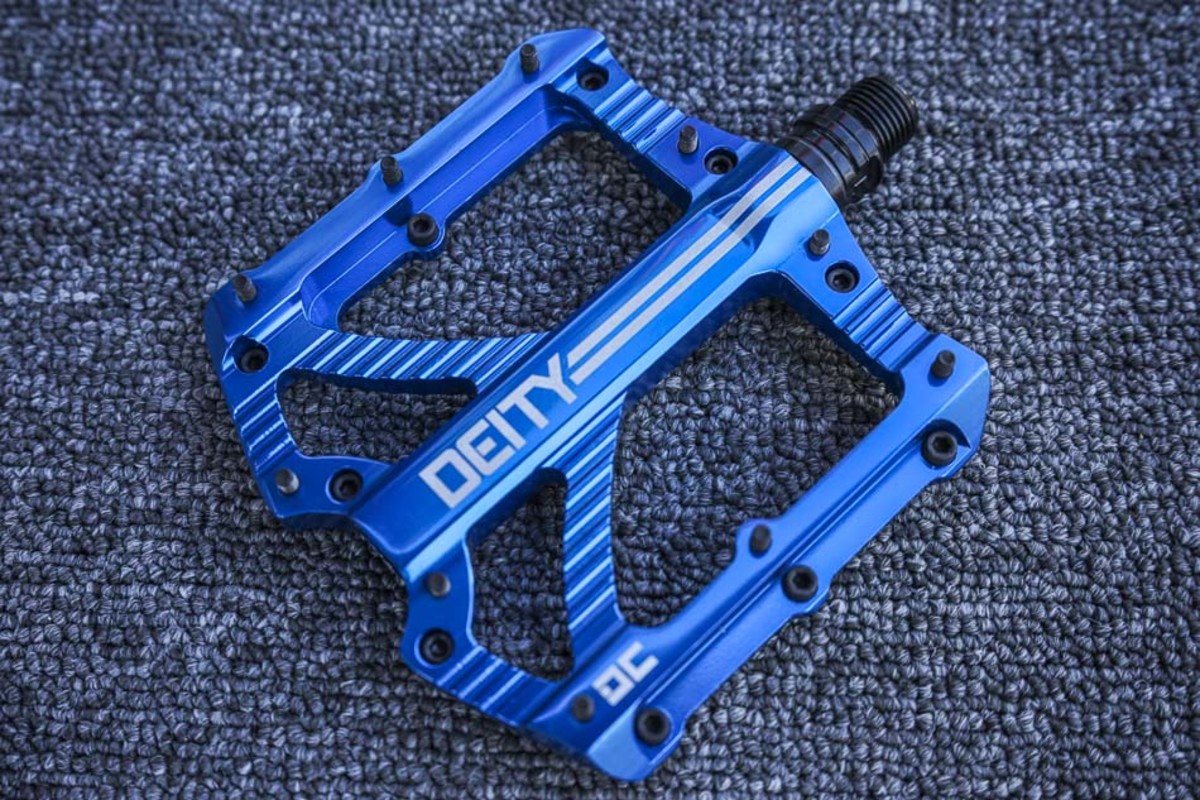 Deity's 31.8-clamp 6061 aluminum Cavity stem is now available in a 35mm length for $100. The Cavity's rounded edges are less likely to cut in the case of an impact, and extensive machining results in a weight of 150 grams.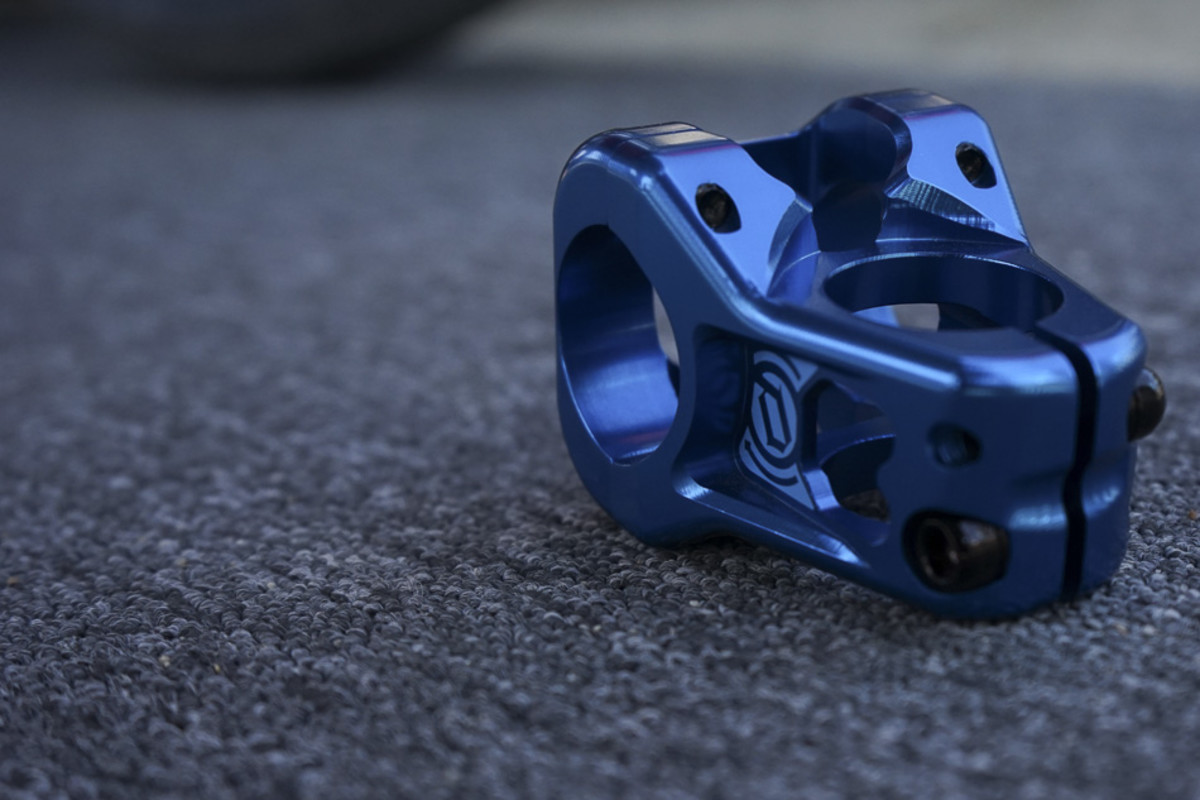 SR Suntour
I sure wish forks like SR Suntour's Axon Werx existed when I was a kid. The $850 fork is built for little rippers whose riding exceeds the capabilities of the heavy, non-adjustable forks that come stock on most kid's bikes. That sticker price may sound high, but this fork isn't intended to be massively popular: it's built for a select population of young up-and-comers who are pushing hard enough to take advantage of the World-Cup level internals and carbon lowers. It's internally adjustable from 50 to 80 millimeters of travel and is intended for riders who weigh between 40 and 70 pounds.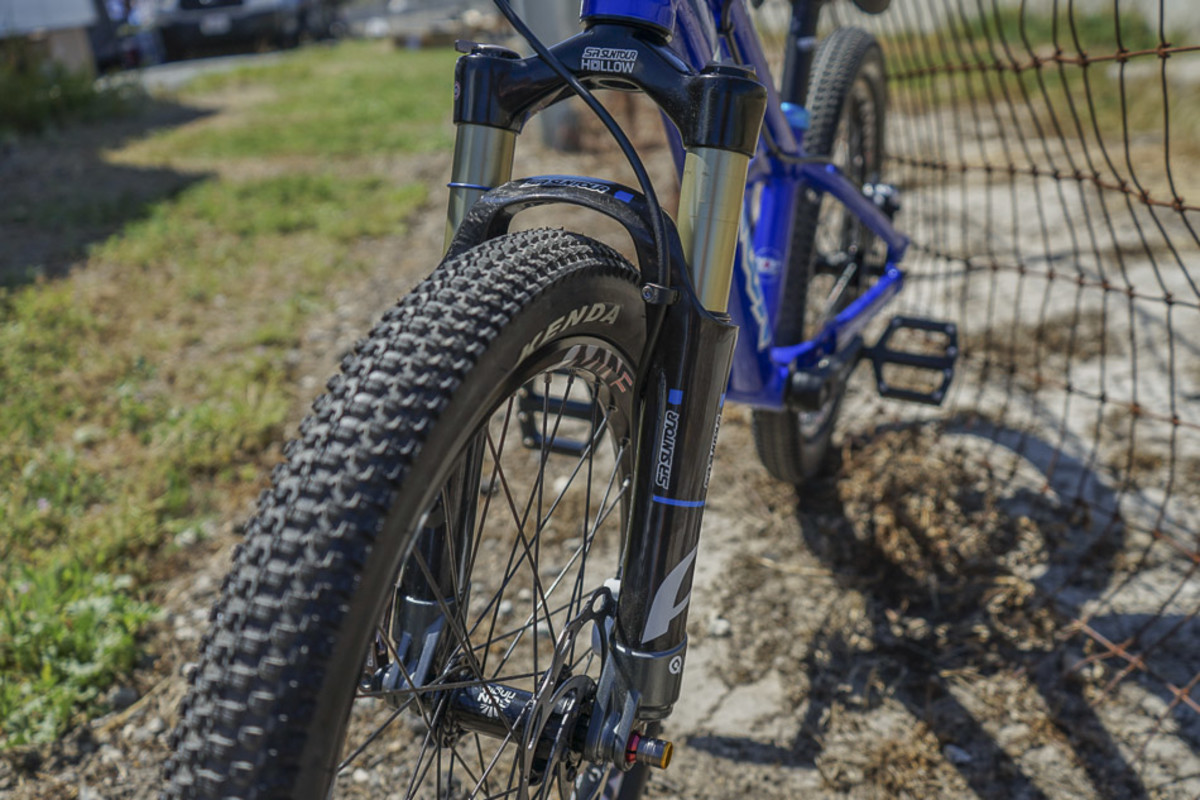 The Spawn Kotori frame shown here is a 20″ ripper that can be run either single speed or geared. A 24″ version is on the way.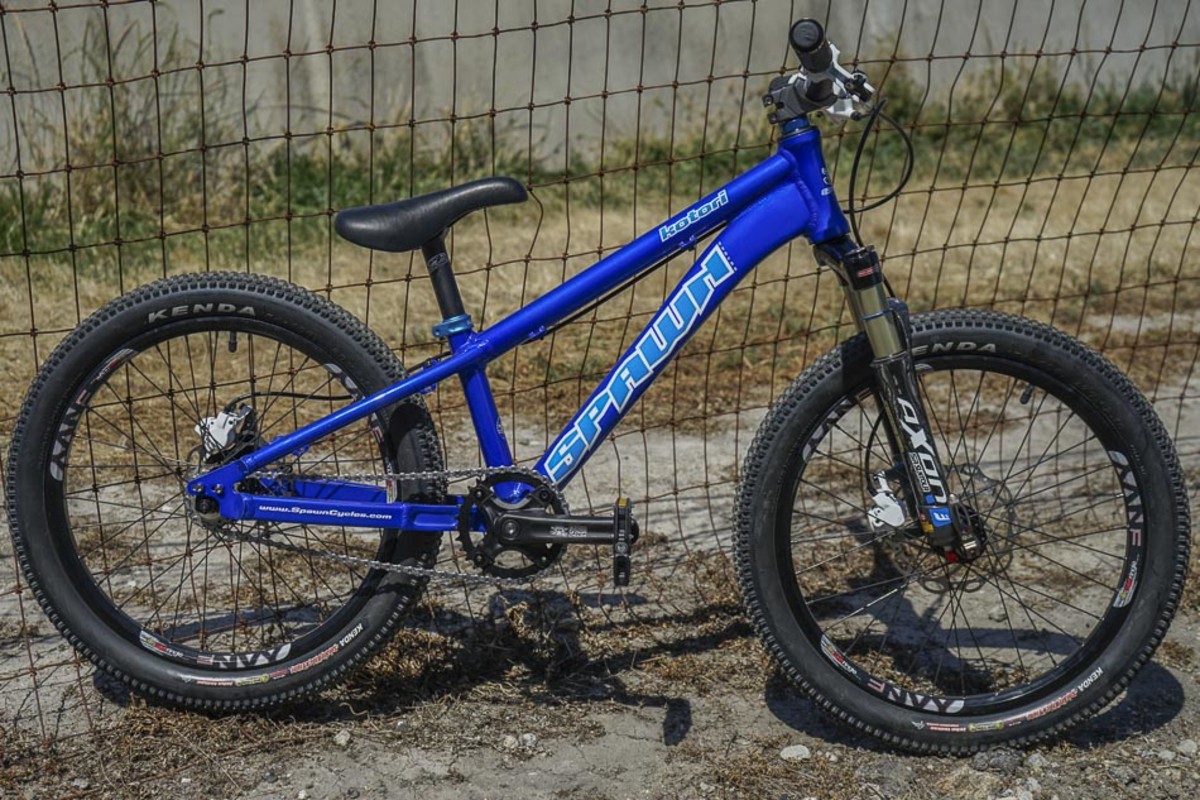 HT
HT's new X2 pedal is now available for $165. Compared to the X1, it features a larger platform and is 10 grams lighter. HT also now offers three different cleats, allowing riders to tune their float between 2, 4 and 8 degrees.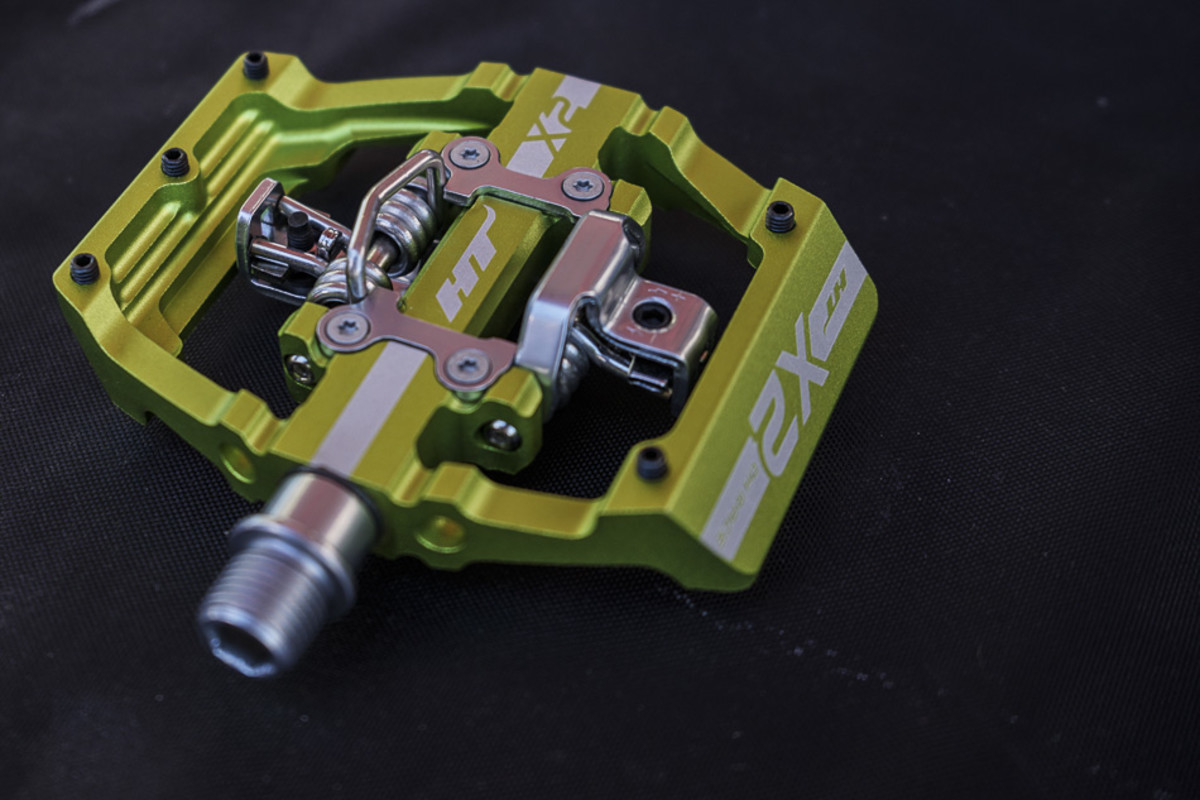 Onza
Onza has a new compound called GRP40, which utilizes Visco rubber developed in Switzerland. It's a 40-durometer rubber with a slow rebound designed for downhill performance, which comes at the sacrifice of longevity.